Muse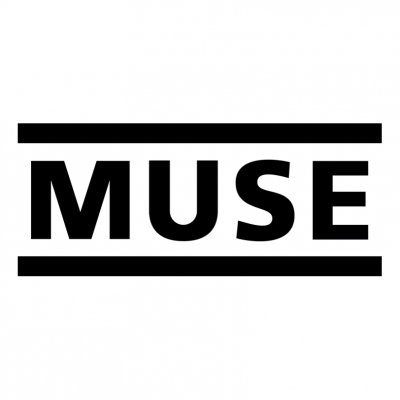 Uploaded by BKAllmighty
Info
Muse are an English alternative rock band from Teignmouth, Devon, formed in 1994. The members are Matt Bellamy (lead vocal, lead guitar, piano, keyboard), Dom Howard (drums, percussion) and Chris Wolstenholme (bass, backing vocals). They've won several awards including five MTV Awards, 8 NME Awards, ...
read more
.
Comments
Top
Popular
Newest
Muse has got to be one of the greatest and most talented bands on the planet. In a world where auto tune and lip sync is as common as people wearing shoes we live in today, this band as well as others have been rising up against the mainstream media and into the hearts and souls of their many loyal fans. What makes Muse the most stand out (to me) is that they pour every inch of magic into their songs that gets me to stop whatever I am doing and listen word from word and note to note. Muse brings us combination after combination of different musical styles that no one had ever thought of and they deserve more than just a grammy. Truly, they have every right to be honored the greatest alternative rock band of all time.
Muse is just the best band, in the world. The Resistance is barely anything compared to their older albums - Showbiz, Absolution (their best yet), and Origin of Symmetry. In all reality, Muse could beat ever single band on this list, its just a matter of popularity that has gone back to bite them. If Absolution were being re-released now, it would be number one on every single list of albums. I hope that Muse stays intact forever, because they change lives with their music.
Muse is my favourite band. They should be above Linkin Park because they're better than Linkin Park. Matt Bellamy has better voice than Chester Bennington and he is a better guitarist than Brad Delson. Chris Wolstenholme is a better bassist than Dave Farel. Dom Howard is better drummer than Rob Bourdon. Muse only have 3 members but their live performances are amazing. Linkin Park have 6 members but their live performances are not so good. Okay, for album selling and fans Linkin Park wins, but maybe it's just because they're closer to their fans than Muse, that's why they have more fans than Muse and they sell more albums than Muse and finally people think they're a great band. Don't get me wrong, they're a good band and they do have good songs, but in my opinion Muse is better than Linkin Park if you see musical talent of both bands.
Muse don't just write regular three-minute songs that you hear on the radio. They have written everything from a three-part 12-minute symphony, to seven-minute epic space rock tracks to upbeat tracks full of synthesizers and keyboards. They don't just write songs about sex and drugs. They actually put thought into their lyrics; they have songs about fighting for your rights, love songs, songs about space, songs about government, songs about the end of the world, even songs based on 1984 by George Orwell. They are by far the best alternative band out there.
I like LP but I love Muse-ic. I can hardly name which of their songs is my favorite because honestly its like every song of theirs is my favorite. But what really made me love Muse is that their songs give me different emotions/feeling. I feel sexy, aggressive, confident and lot more. Hahaha! Matt, Chris and Dom are I think the best MUSEicians that group together to be the best alternative rock band. Yeah!
Never saw a band that was or is as versatile as Muse. Successfully goes into many different genres while always staying faithful to alternative rock. You cannot be objective when it comes to things such as music, but subjective, this is my favourite band. Sixteen years of music and still going strong. I can see why they do not deserve to be first, or even in the top ten, but they at least should be a few higher. They're just magnificent. - Aeterna
Muse is an influential band more than anything, it shows how you get from the bottom from where they are now. I doubt there is really any other band out there that is just like muse. They've worked hard to get where they are now. Not saying that Nirvana, Coldplay, Green Day, and RadioHead aren't good bands, I love them all. Muse just has something special about them...
Many people, and professionals agree to say that Muse is one of the best bands in the world. Although in recent years their music "sounds" less rock, they are THE band to see on stage. They scored the music world, and their name will be remembered. And finally, Matthew Bellamy is one of the greatest guitarists ever seen!
Muse... Are... NINTH?!?! HOW CAN THIS BE POSSIBLE?! They're so original and amazing, and the songs have such good meaning - I saw them live once and cried a little cause they were so good, and I own every single album. B-b-but, NINTH?!?!
Muse actually write songs about real life problems, like rebelling and the end of the world, unlike other bands that just sing about love and stuff. They are obviously the best alternative band, and they're definitely better than Linkin Park. They are also as good as and sometimes even better live than on their albums. They deserve to be #1.
Muse is a band full of diversity in a vocal and musical way. Matt Bellamy is one of the best guitarist and has one of the greatest voices ever, that's why he's been compared with Freddie Mercury! Their music is full of different hints. They're a rock band not afraid of trying opera or classical music in their discography and it's three members are masters in what they do.
Virtuosos, composers, musicians, a voice of high decibels, innovators of the music, creators real of Artistic masterpiece...

Rare Artists who have managed to remain simple, they are listening fans, they give a good image of the Rock! They are clean, grown, intelligent, fun and ma-ma-ma-mad (ness)!
11th? They were voted the best performance at Wembley Stadium. Muse also won an Emmy for best rock album. Matthew Bellamy is the 6th best guitar player in the world. And just listen to Chris W. 's bass lines, none of the bassists in the higher band can do them.
Muse is one of the most creative, amazing, mind-blowing bands in the history of alternative/progressive rock and the skills they possess are absolutely brilliant. I love every single one of their songs, and Origin of Symmetry is my favourite album. I would love to see them perform in the UAE again! Go MUSE!
They have consistently put out quality music, always experimenting with different styles while still retaining their individualistic qualities. Matt's voice is a wonderful step away from traditional rock and can convey serious emotion, especially when in combination with their poetic lyrics. Absolutely love Muse.
Coldplay is higher in this list than Muse is definitely a joke, Muse is better at everything, vocals, guitars, bass, drums, and literally everything. Personally in my opinion I think Muse is better than any of these bands on the top 10 list
Ever since their album Resistance, I was definitely hooked. I have been listening to all of their songs ever since and I am yet tired of hearing their music. I would recommend this band to anyone that loves to listen to rock and many other types of rock.
Such a rare and unique kind of music that is hard to find these days compromised of meaningful, emotional and often thought-provoking lyrics coupled with some immense musical talent and the best vocals that I've ever heard!
Muse is the best! I love them so much. Their music is so unique from everyone else. They deserve to win. There is a reason they have been awarded best live band in the world! Common Musers! Lets help Muse get first place!
Muse are obviously the best alternative band in the world today and probably one of the greatest live. Their music is full of influences, from blues to symphonic, with an incredible groove in every track. The trio has fantastic technical skills and matt bellamy is one of the best musicans ever! Muse forever!
Muse are the best creative and diversity! They're politically-aware and have the best skill at guitar (just listen the New Born or Invincible solo). Also, it's a very crazy and mature group
Muse is the most brilliant band out in the world today. They should be closer to the top than 6th, especially with all of their intricate and outstanding songs. Hyper Music, Citizen Erased, and Panic Station are currently my top favorites and they are only a pinch of what the band can create. I could go on forever about how awesome all their songs are, but real Museic fans should already know. Muse Rock!
A band that can actually sing and combines so many genres into their sound - LaurenLauren
Muse should be in the top 3. They are not only the greatest alternative band ever, they are the greatest band ever. They are amazing. They have great concerts. There is no band better than Muse
They are like a band from the future, maybe from another planet. Their music inspire. Such a great and unique sound and "best live band" with no doubt. They deserve the first place in any competence.
Related Lists

Best Muse Songs
Best Muse Albums
Best Songs Off Muse's Absolution

Best Songs Off Muse's Black Holes and Revelations