Best Android Apps
Quickly surpassing the iphone, android technology is growing at an intense rate. So are the applications available. There is everything from games, to calorie counters, to white noise sleep machine imitators. Free or paid, there's all sorts of options out there.

The Top Ten

1 YouTube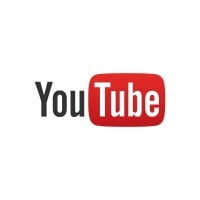 YouTube is a global video-sharing website headquartered in San Bruno, California, United States. The service was created by three former PayPal employees in February 2005. In November 2006, it was bought by Google for US$1.65 billion.
I can watch Pokemon, Beyblade and all the songs of Taylor Swift, One Direction, Fifth harmony and others.
The home to a bunch of videos that went into history! This should be at the top.
Brilliant, my videos are going well thanks to this app.
You can watch all the videos that you want..
2
Zenkit

3
Advanced Task Killer
A must have on Android phones since with the multitasking capability of the phones, it is possible to have so many applications open that your performance suffers and your battery drains faster. ATK makes it easy to identify open applications and close them all at once.
Just because Android apps have no close button doesn't mean they shut down when you return to the home page or move on to another app, and continue using up memory. This app lets you kill them and release memory, improving performance of you phone
Some times my battery would last for 2 1/2 days... sometimes it lasts 8 hours... ATK solved that... when I see the battery is draining fast... I can find which app is running and stop it
4
WhatsApp
I always chat on this app, and it's really useful and fun. How can it be so low?
Have to be on everybody's phone, thus should be on top.
The best app ever... I have this for over 3 years now...
5 Jetpack Joyride
6
Minecraft: Pocket Edition

Who made this list? You forgot this awesome game! Yeah, it sucked before the AWESOME new 8.0 update! Why has no one added thbis yet! This game is SWEET!
Why is this app so popular, it sounds unpopular boring and stupid to me.
Oh damn, it isn't number 1. Really.
7
Google Maps

How is this not the #1 app? Do people think it is part of the base operating system? Every magazine and app rating put this as their top choice - it is irreplacable.
8 Plants vs Zombies
9 Voice changer with effects
10 Go SMS
The Contenders
11
Shazam

Shazam is an app for Macs, PCs and smartphones, best known for its music identification capabilities that has expanded to integrations with cinema, advertising, TV and retail environments.
Listening to a song but can't remember the title or artist. Let Shazam listen to it for a few seconds, consult with its database, and give you the missing info.
This app is good, I used it a few times to find a song I liked but I didn't know what it was called
12 Fruit Ninja
13
Facebook

Facebook very too much dangerous and most wanted app. Very too much harmful for next generation. Facebook dangerous dark website 100% and deep website 100%. This App Never useful and never helpful. Waste for time.
Facebook can help people to communicate with each other even if your family member is on another countries you can still talk to each other.. So that's why I love Facebook
14 My Files
15
Talking Tom Cat
No not talking Tom. It's owned my a killer! Every time Tom blinks he's taking a pic of you and keeping them to try to track you down and when you make him talk he scans your voice and keeps it on files. It's not save for your kids save yourself!
Excellent app for all the family. Perfect for car journeys or to pass time.
What who made this list?
16 Camera
17 Internet
18 Toontastic
19 Talking Ben
20 The Simpsons: Tapped Out
21 Bible
22
Pandora
Not much to say here. Get the full awesomeness of the Pandora online radio on your phone.
I love Pandora, also, who needs Pandora One?
23 Smart Lock
24 Gallery
25
AntiDroidTheft
Turns your phone into a homing beacon using the GPS to track its position.
PSearch List