Best Image Editing Apps
A lot of people like making edits or graphics for celebrities, especially in fandoms (ex. Dance Moms fans, One Direction fans... ), so here are my top ten apps for making edits.

The Top Ten

1 Cute CUT

Easy to use, but you're only paying to get rid of the watermark if you pay for ccp. But that's fine because there are ways for you to get it for free

It's very easy, and fun to use. It doesn't have many affects but you can make your own! :) it's very addicting

2 Ibis Paint X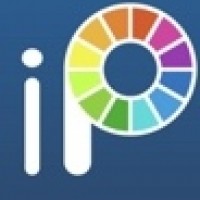 I use it all the time.
3
PicsArt
PicsArt is mostly used for adding textures on top of your edits.
This app practically can do everything else on this list!
Easy to learn, helpful, and overall wonderful!
It amazing for instagram fan accounts!
4
VivaVideo
It's a really good video editing app I use it for my fanpage and I love it!
5
Superimpose
I literally use superimpose every time. It's helpful and you'll always find yourself using it even if you thought you won't. I highly recommend this.
Superimpose is good for anything!
Great app, It is worth every penny!
Superimpose is great for making transparents and blending pictures.
6 Bazaart
7
Phonto
I use phonto for everything and it's always my go to editing app. I can't go without it and if I could only have one, it would be this one.
I use it to add text to my edits. This is the best app to add texts!
I use this app for everything! It's so amazing.
It has so many great fonts, and makes it so easy to download your own! 10/10 recomend!
8
LINE Brush
LINE Brush is good for making sketch and watercolor edits.
9
Picollage
Pic collage is awesome! I can do so many edits on it and I have been for a while. Would recommend!
Its beautiful and there are so many templates!
10
Pixlr Express
Has great overlays. I use it all the time I feel like it really brings your pictures together
I thought this would be number 1!
Easy to use and simply amazing. It's everything you nees to edit a photo.
The Contenders
11
Adobe Photoshop Express
Photoshop was a cool app I used it in my photography class to edit my photos
12
Snapseed
Snapseed is useful for changing the brightness and contrast of pictures and edits.
Gives you that professional Look!
13
VSCO
It is a really good editing app and I use it to put filters and add much more then just the instagram's options.
Good app to improve quality (lighting, contrast etc.) And it's easy to use. Amazing app.
14
LINE Camera
LINE Camera is awesome for adding effects, borders, cute stamps (sparkles, hearts... ) and you can draw on it.
15 After Effects
16 Glittereditor
17
Effect Touch
Effect Touch is good for making blur edits, usually when you blur the background of a photo and leave the main focus, the human, un-blurred.
18
A+ Signature
A+ Signature is used for putting text on edits and writing on them.
19
Videostar
I've never used it but it should be for Android to but if it can't so in can't use it
20 InShot
21
Eraser
I use Eraser for my fan account, it's good for cutting around the main focus of a photo. Totally would reccomened it!
It's great get it
22 Photo Lab
23 Photoshop Touch
24
Flipagram
It is amazing
25
Pic Stitch
Pic Stitch is good for Instagram sized collages.
PSearch List