Best Cell Phone Brands
heather
The Top Ten
1
Samsung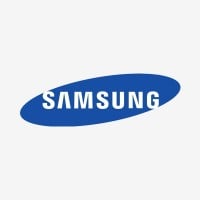 Samsung is a South Korean multinational conglomerate company headquartered in Samsung Town, Seoul. Its primary products are apparel, chemicals, consumer electronics, electronic components, medical equipment, semiconductors, ships, telecommunications equipment.
The Galaxy Phones are just so awesome! I love the new Galaxy Ace!
Samsung galaxy series has sexiest phones than any other brand. Nokia and sony ericson sucks and they are also not affordable. I Love my new Samsung Galaxy S II
Samsung android phones are awesome. Specially Galaxy phone series is superb! Samsung is the best.

Samsung is much better than Apple. Look up the stats, side by side. Only dumb teens and people who don't know a thing about phones like Apple. Google is also good.
622 Comments
Visit Website
2
Apple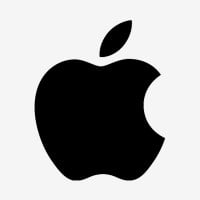 Apple Inc. is an American multinational technology company headquartered in Cupertino, California, that designs, develops, and sells consumer electronics, computer software, and online services.
Awesome phone. It works great all the time, never freezes and works as more than just a phone. You can download applications, take photos and do much more. Although its pricey its worth it times ten. Luh-v it. Its the best phone you can buy...
The best phones ever. It not only is a phone, and there is ALWAYS an app for that!
Apple should be next to nokia though it is costly.
Its touch is awesome and we love to use it

I want an apple phone again, I went over to Motorola because my family all switched to then, I hate them though, apple is god
720 Comments
3
Nokia
My nokia falls almost every day and it still works nice
This is the best brand ever.
I got 10 mobile phones. All are nokia
I had various models of Nokia since the company came into existence. And I never had problems. I tried other brands but none exceeded my nokia phones. For one thing, ease of use (user friendly). Right now I'm using N8 and it rocks!
Nokia's pure android woah
429 Comments
Visit Website
4
HTC
The one who buys a htc will never want anything else.
- Durability
- Hardware
- Design
- Compatibility
The Best Brand.
HTC in my opinion is the best in high range smartphones. I am using my 2nd HTC. First one is 3.5 years old and still working fine. I never had such satisfaction with either of Sony Ericsson or Nokia that I used.
There are cool function and I have one to htc evo 4g
Big screen size display quality awesome
Best phone rand I ever used
So durable can even withstand an earthquake
Literally...
214 Comments
5
LG Electronics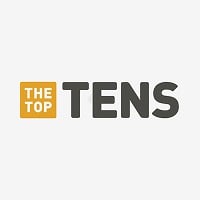 Actually I've never been use this phone recently because for the past years I'am loyal to nokia phone I've been use it for the past 5 yrs because it is very users friendly but my brother who brought there LG phone and then convince me to try it. Then I'll buy in Mall and try to use it ironically it will works for me and fits for needs and just like a nokia to it is users friendly also gosh I've been stereotype other phone and gave my commendation to nokia because I know nokia is only phone that fits to users, but others they have just Like LG, good battery condition it will last up to more than a week, compare to nokia last 4 or 5 days battery. I may now Use it and Honestly Love this Phone
LG is the only one really adding new features and not milking their own name at this point it seems. I still own a G4 and have no problems whatsoever.
Actually it is very nice. It falls several times but still very good. It is really lucky for me.
Great!
92 Comments
6
Motorola
Supper moto
The phone which has a heroic name with features with energy is the only one motorola may be it shares 7th place, 7 stands for completeness that's my moto
My first phone was a Motorola and since then all the phones I've owened have been made by Motorola... They are very reliable
I have the phone
Put this on the top 3. Samsung phones are bloated, Apple phones are for fanboys (except for iPhone 5S, which would be the perfect iPhone size and beauty). Motorola? Not bloated, featured, been around longer than most other companies.

Who created the RAZR series that shocked the world ~10 years back? Who was the first to make Android seem on par with iOS? And WHO! WHO! Was the one to make the ORIGINAL PHONE?! Motorola. If anyone deserves to be the best, it's Motorola.
80 Comments
7
Blackberry
I like the blackberry because it looks so elegant and the qwerty keypads of it are so awesome and I like its touch pad navigation and its wide screen! Go for blackberry yeah!
it is the best and the coolest phone ever made. for me this is the number one
I like to for come go see BBM to make for rainy still to fall. Run For land stop to get to the fair but forget to go see. Help? I also like cheese. Today's friend is tomorrow's foe. So follow the taco man to get to place of the land of the perogies
So far I Love my Blackberry Storm 2 with it's super clear and bright screen. I been wanting a Mobile Phone that would function more like a Laptop and so far the BB Storm 2 seem to be that Phone for the job. Love the wide screen and the way it function like the iPhone when turning it around. I greatly Love the weight of the Phone as well. It make me feel if though I have something special every time I hold it in my grip. My plans is to use it as a PC and not so much as a Phone. Blackberry will always rock in my opinion.
93 Comments
8
MyPhone
Good quality for its price. And great proprietary apps too. A must for budget-conscious consumers looking for a mobile phone that works well without all the expensive extras that are not essential.
Best Phone and Quality they have the service that all Filipinos love it, like the top of the line android and featured phones that is already good and its lower price.. GO MyPhone
This is a good brand almost same quality with the leading brand but the price is much cheaper than them that why I choose this brand... And I'm proud to be PINOY!
The quality of this phone is lasting compared to China made android phones but almost of the same price range. I would recommend this phone if you are looking for a phone with a right budget but wants a quality phone. The only par is RAM. It would be much better if the RAM is at least higher compared to high end phones. But for its price range it is better than others.
So long Philippines, we hope this will be our flag carrier when it comes to phone just like samsung to South Korea.
174 Comments
9
Huawei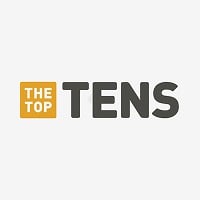 I never had heard of Huawei until I got my newest phone which is a Huawei ascend II but I really love it, and its kind of a lot like Samsung. The only things I don't like are the things that come from my carrier Cellular.
Huawei is a branded company and the second biggest telecom company in the world. Worlds leading 50 brands of communication out of that 45 are having huawei 2g 3g and 4g networks, Its too big company in Telecommunication.
Wow! I thought that Huawei would be miss leading because it seemed so amazing...only it isn't at all! The newest one is great I never thought I would find something that has everything I want! Get a Huawei or at least check it out.
From the start, I have always thought that Huawei was just another fake brand like MERCURY (anyone heard of it? ). But after I bought it, I was fascinated beyond words. It is so cool! Everything feature and function is just so amazing. I personally think it is the best phone brand ever! I will always buy Huawei phones. And I am sure of that.
81 Comments
10
Siemens
Superb durability & most rough mobile I have ever use..!
I have a wireless siemens, the best qual.
Wsdfghnjmk,l.that is old brand
The Contenders
11
Google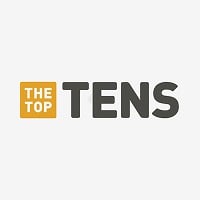 Google is an American multinational technology company specializing in Internet-related services and products. These include online advertising technologies, search, cloud computing, and software.
They have the best camera in the world
Watch out Google Pixel I'm coming out with a new phone in 2019 so be prepared for that!
They used to be great value, but they got super expensive. - Kaboom
Best android Phone, period
8 Comments
12
Verizon
Verizon is one of the only ones that I've ever gotten to give me a good service. Many other phones don't get good reception service where I live but verizon always has! It should definitely be in the top 10!
Verizon is the best. how is it not even in the top 12? - Razor79
26th? My Verizon is the best!
This is a cellphone network, not cellphone brand.
13 Sprint
14
T-mobile
NOT A PHONE brand! - Xomanxy
The galaxy note 2 is awesome!
That is a carrier. - Kaboom
This is a cellphone network, not a cellphone brand.
15
Windows
Most complcated phone. I like that
16
BLU
It's a really good brand
BLU phones are simply amazing! I have had my phone for nearly 2 years, and it still works just fine for a phone that old. I have gotten my entire family hooked on BLU, and it hasn't disappointed. The phones are not expensive, which is very convenient for my large family.
BLU has very good quality phones at an affordable price! One example is the BLU life play!
Solid phone, great features. Best price. For GSM carriers, these phones are amazing. Blu phones can match features and performance, and in several cases out perform the competition. Blu is seriously worth checking out before you hand over several hundred dollars to the big name carriers for a big brand name phone.
3 Comments
17
Microsoft Mobile
I like Microsoft,done
One day Microsoft is include one of the most intelligent brand in upcoming days
Currently has the new Lumia phones - RandomGuy456
I think Microsoft should stick to computers and not phones that can't play Love Live! School Idol Festival! - PerfectImpulseX
8 Comments
18
Sharp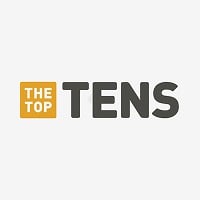 Sharp Corporation is a Japanese multinational corporation that designs and manufactures electronic products, headquartered in Abeno-ku, Osaka.
19
Asus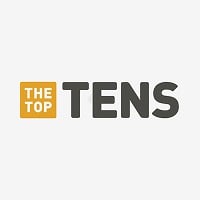 ASUSTeK Computer Inc., (stylized as ΛSUS) is a Taiwanese multinational computer hardware and electronics company headquartered in Beitou District, Taipei, Taiwan.
i think asus is a great choice because its user friendly, big memory, economicly friendly, stylish and looks like a million bucks than nokia and other phones... my phone now is asus j208 and its stunning super functional my friends envy it so buy it now... jenny from the philippines
everything is there from audio to visual and it is very like nokia but more technologically advanced than nokia
BEST BRAND. Asus phones are simply awesome. Nice screen resolution, amazing camera, larger memory, nice layout, better sound quality... And much much more.
I would say Asus is great when compared to the top brand's. In the initial stage itself it was able to compete with the major brands. And I don't know why it is still in the list of 20.
It must be pushed to the list of top 7 at least.
One thing I can guarantee, the phone do not show up a freezes status even if it is put in a freezer.
33 Comments
20
Lenovo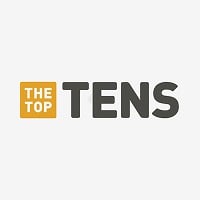 Lenovo Group Ltd. is a Chinese multinational technology company with headquarters in Beijing, China, and Morrisville, North Carolina, United States.
Lenovo is the best brand
Great quality phone but not that popular
I have a lenovo 7 inch tablet it always falls on the floor the screen did not even crack yet and I have it for almost 1 year nothing even happened to it but the problem is I can not find any covers for it.
Personally with its price and specs and durabilty I will go for lenovo,
Rather than other competing brands in the markt,
38 Comments
21
Alcatel
I just got it yesterday and it was very cool
I got an alcatel OT-802Y phone..
i think its the best phone that passess on my bare hands...
its great because it has a qwerty keypad and a sensitive navigation...
you could also enjoy the internet thru wap/gprs. there are also pushed mails in it...
i dropped it 3 times still it works without any malfunction..
I recommend it to everyone to try using this phone...
u will never regret it..

I have this for 2 years and it is so affordable and convenient I think it is one of top cell phone brands
I want this because this phone captures my heart than other brands its so hypnotizing if can you see the brand alcatel is good in androids there are many applications yo can download the best
Awful. Full of bugs and glitches. Charge port failed on two, third one (to replace one of the first two fails to operate on the most basic functions at least 20% of the time. JUNK. JUNK. JUNK!
20 Comments
22
Micromax
Its awesome! The phones are really good and long lasting. It is the best of all ph.
Consists of more features for huge Asian population, markrting and for long life
Very good quality mobile phones... Best in such a price.. No other brands can replace... Good specifications... Good picture clarity.. My phone fell into water 3 times.. And sometimes I think it is water resist.. Fell down many times... So god
It's new Android phones and tablets are really good and affordable. I just love them. Right now I'm using canvas 2.
56 Comments
23
Sanyo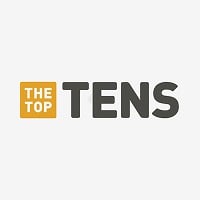 Sanyo Electric Co., Ltd. is a Japanese major electronics company and formerly a member of the Fortune Global 500 whose headquarters was located in Moriguchi, Osaka prefecture, Japan.
Sanyo has won Plenty of J. D Powers awards! They do the 8300, 4930, and the 2300 to name a few! - heather
Motorola "Moto" line of phones are awesome.
24
Panasonic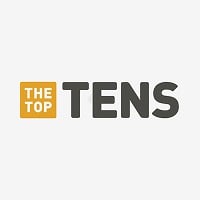 Nice smart phone
Best mobile
Acssessories r not available flip covers back covers etc & no c care in some citys
25 AT&T Focus
26
Amazon
Amazon was the first company to make a 3D phone and has a decent monthly bill.
27
Cherry Mobile
Cherry Mobiles gives you the look and feel of a high end phone in a very affordable price not to mention full of customization. Cherry Mobile rocks!
I love the quality of this brand because of its high definition features in screen and aside from that is the camera, very clear. And of course the last is the battery that has life long battery that everyone could enjoy using this unit! Love it!
My Cherry Mobile Phone fell down the pool it sank for almost five minutes and until now it is functional, It is affordable at the same time reliable..
I love it! Amazing when it comes to features. It's not as easy as that to use but it's nice because you can actually discover and explore as you find its functions. Very nice!
22 Comments
28
OnePlus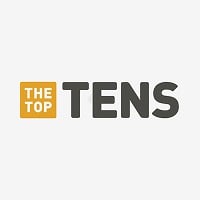 Should be at least top 10
Good and afodable
Should be top ten. High quality phones for low prices. You can not go wrong.
New in the market with few devices, but their product and build quality one of the best in the market...
13 Comments
29
ZTE
Their phones are very durable, long lasting battery and good resolution cameras that doesn't fade
Good cheap and very reliable phones
Its so nice... Zte grand x,
It is fine for a cheap phone, it hangs for about 20% of all the time
6 Comments
30
Dell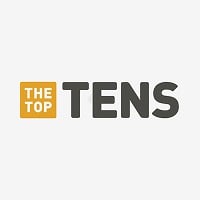 Dell Inc. is an American privately owned multinational computer technology company based in Round Rock, Texas, United States, that develops, sells, repairs, and supports computers and related products and services.
31
Xiaomi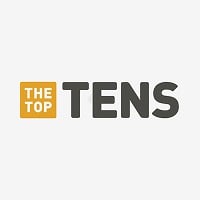 Simply best
one & only
Best smart phone in India
Best budget phone with great specs
35 Comments
32
Oppo Mobile
Best Phone
Great phones
Even if there are so many apps downloaded, the phone is fast and doesn't become slow
Try new oppo phones its great
25 Comments
33
O2
Mostly known as a network provider but they produce some good slide phones. - ozzydog12
34 Audiovox
35
HP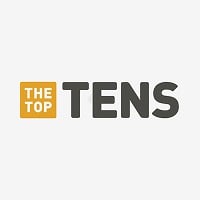 The Hewlett-Packard Company was an American multinational information technology company headquartered in Palo Alto, California.
36
Gionee
Low price good quality
Good Phone.. Comparable to Samsung
Really very good mobile
High quality and cheaper than other brands..
14 Comments
37
Acer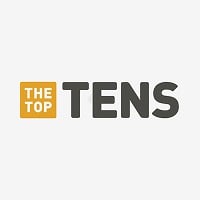 Acer Inc. is a Taiwanese multinational hardware and electronics corporation specializing in advanced electronics technology and is headquartered in Xizhi, New Taipei City, Taiwan.
Acer is the best phone ever! I love this phone.
Very good mobile brand. Low cost and high qulity mobile
38
TracFone
Nice and cheap and you don't have to go through any particular data provider
Trac Phone is a no contract phone for beginners like kids and has a cheap monthly bill.
39 Emerson
40
O+
0+ is cheap but elegant and its nice I bet also..
You all put it here well for me it's the best because its from us and also air shuffle
Nice innovation and specs..try it and see the difference
It's the nicest hi-tech phone ever
6 Comments
41
Karbonn Mobiles
Amazing phone, with in the affordable price with all facilities :-)
Yes the karbonn smart products were assome mainly karbonn titanium s1, s2, s5
Karbonn smartphones are amazing I like karbonn a25 phablet
Best phone samsung is not good mobile because its hanging very much
5 Comments
42
Q Mobile Phone
My national phone can compete with samsung
Q mobile is good
Cheap and reliable cell phones...
Best phones ever in reasonable prices
5 Comments
43
Torque
Consists of awesome features for huge population of Philippines, and helps many people to communicate faster to each other.
Affordable and warranty... Advance also to others product in our country.
Good specs and affordable price. It also have good quality
It's so affordable and nice.. Proud to be PINOY! :D
1 Comment
44
XOLO
I like it because most of its mobile phones have intel proccesors and they are cheap in price as well
It has loads of exciting features, high resolution camera and graphics! I love! It worths each and every penny.
Great phones with awesome camera, ppi, and above all great performance with the intel processors! It also has a good battery backup
This phone is very great phone.i like it. Xolo all phone look very nice and I like it.
9 Comments
45
Spice
It's gonna be a brand like one among the top best mobile brands within years. The new models and prices are awesome and affordable... Keep it up
It provide bast smart phone if it provide big in sigh just like Samson galaxy tab
This time I am pecesed spice mi422 cell but this cell ram is very low you show 512 but this is only 162 mb show pleace tacke care your busses I am a student in engineering coarse
Thanks
46
Symphony
Very Nice & smart phone
Good features at a very reasonable price. Good customer support too.
Phone manufacturer of Bangladesh
Gigi ahead. Born fot tomorrow.
1 Comment
47
Starmobile
I really love Starmobile for its cheapness yet elegant phones and tablets.
I love my starmobile crystal... Smooth at malinaw and screen at cam..
The best and crystal nila
Price are not expensive.
It has high Quality than no other..
3 Comments
48
Intex
Best low price phone
My phone...good job
Nice phone
Nice and budget fone
1 Comment
49
Walton
I Love Walton Mobile. It is from Bangladesh and it produce phones with very reasonable price. So I loved it
It, s a good mobile
Proud of walton. Its our product. Proud of Bangladesh
I love walton phone
1 Comment
50
skk mobile
I love skk phone mobiles
Its really good one
Its all awesome from head to toe
Skk mirage s1 unit a good phone
PSearch List
Related Lists

Top 10 Cell Phone Tracking Apps
Best Canadian Cell Phone Services

Top Ten Best Cell Phone Colors
Best Business Cell Phones
List Stats
17,000 votes
127 listings
13 years, 236 days old

Top Remixes (56)

1. Apple
2. Blackberry
3. Samsung
LankstaTDOT

1. Apple
2. Blackberry
3. HTC
JasperOlivares

1. Apple
2. Blackberry
3. HTC
dagmeosas
View All 56
Error Reporting
See a factual error in these listings? Report it
here
.