Best Cell Phone Brands
heather
The Top Ten
1
Samsung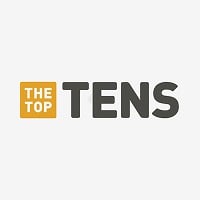 Samsung is a South Korean multinational conglomerate company headquartered in Samsung Town, Seoul. Its primary products are apparel, chemicals, consumer electronics, electronic components, medical equipment, semiconductors, ships, telecommunications equipment.
The Galaxy Phones are just so awesome! I love the new Galaxy Ace!
Samsung galaxy series has sexiest phones than any other brand. Nokia and sony ericson sucks and they are also not affordable. I Love my new Samsung Galaxy S II
Samsung android phones are awesome. Specially Galaxy phone series is superb! Samsung is the best.

no lag
V 580 Comments
Visit Website

9
2
Apple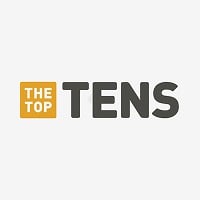 Apple Inc. is an American multinational technology company headquartered in Cupertino, California, that designs, develops, and sells consumer electronics, computer software, and online services.
Awesome phone. It works great all the time, never freezes and works as more than just a phone. You can download applications, take photos and do much more. Although its pricey its worth it times ten. Luh-v it. Its the best phone you can buy...
The best phones ever. It not only is a phone, and there is ALWAYS an app for that!
Apple should be next to nokia though it is costly.
Its touch is awesome and we love to use it

Most awesome phone ever! Everyone should have this phone!
V 675 Comments
Visit Website

9
3
Nokia
My nokia falls almost every day and it still works nice
This is the best brand ever.
I got 10 mobile phones. All are nokia
I had various models of Nokia since the company came into existence. And I never had problems. I tried other brands but none exceeded my nokia phones. For one thing, ease of use (user friendly). Right now I'm using N8 and it rocks!
Nokia is the best phone ever.
V 419 Comments
Visit Website

9
4
HTC
The one who buys a htc will never want anything else.
- Durability
- Hardware
- Design
- Compatibility
The Best Brand.
HTC in my opinion is the best in high range smartphones. I am using my 2nd HTC. First one is 3.5 years old and still working fine. I never had such satisfaction with either of Sony Ericsson or Nokia that I used.
There are cool function and I have one to htc evo 4g
Big screen size display quality awesome
HTC in my opinion is right up there with samsung and all the other big phone brands. their phones are durable, good looking, good display, fast etc. I have the htc one m7 google play edition (5 years old I 2018) and it still works amazing! I have had htc all my life, and I never really liked anything else as much as I liked HTC
V 210 Comments
5
Sony Ericsson
'Best when it comes to camera and sound clarity' I am in love with my Sony Ericsson!
Better quality and performence
-Sony Ericsson #1 at Usability! And Multimedia!
-Best quality shots and nice sound. Use Sony Ericsson to its maximum!
-SE needs to pump up the hardware on android phones they will be invincible!
-Custom ROMs thanks to the fan community gives you more freedom of choice!
Excellent camera, stunning display and good performance. - TopTens3
V 152 Comments
Visit Website

9
6
LG Electronics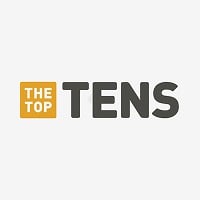 Actually I've never been use this phone recently because for the past years I'am loyal to nokia phone I've been use it for the past 5 yrs because it is very users friendly but my brother who brought there LG phone and then convince me to try it. Then I'll buy in Mall and try to use it ironically it will works for me and fits for needs and just like a nokia to it is users friendly also gosh I've been stereotype other phone and gave my commendation to nokia because I know nokia is only phone that fits to users, but others they have just Like LG, good battery condition it will last up to more than a week, compare to nokia last 4 or 5 days battery. I may now Use it and Honestly Love this Phone
Actually it is very nice. It falls several times but still very good. It is really lucky for me.
I just buy LG Optimus L3 E400 Mobile Its very cool. The Look of Mobile phone is awesome. I Really like LG Electronics...
Just purchased an LG Stylo. Almost as good as my friend's new IPhone. Fraction of the cost.
V 88 Comments
7
Blackberry
I like the blackberry because it looks so elegant and the qwerty keypads of it are so awesome and I like its touch pad navigation and its wide screen! Go for blackberry yeah!
it is the best and the coolest phone ever made. for me this is the number one
I like to for come go see BBM to make for rainy still to fall. Run For land stop to get to the fair but forget to go see. Help? I also like cheese. Today's friend is tomorrow's foe. So follow the taco man to get to place of the land of the perogies
Disgusting terrible terrible terrible
V 92 Comments
Visit Website

9
8
Motorola
Supper moto
The phone which has a heroic name with features with energy is the only one motorola may be it shares 7th place, 7 stands for completeness that's my moto
My first phone was a Motorola and since then all the phones I've owened have been made by Motorola... They are very reliable
Put this on the top 3. Samsung phones are bloated, Apple phones are for fanboys (except for iPhone 5S, which would be the perfect iPhone size and beauty). Motorola? Not bloated, featured, been around longer than most other companies.

Who created the RAZR series that shocked the world ~10 years back? Who was the first to make Android seem on par with iOS? And WHO! WHO! Was the one to make the ORIGINAL PHONE?! Motorola. If anyone deserves to be the best, it's Motorola.
Hello moto - TealBoyxx
V 77 Comments
9
Sony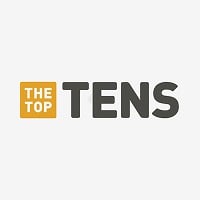 Sony Corporation, commonly referred to as Sony, is a Japanese multinational conglomerate corporation headquartered in Kōnan Minato, Tokyo, Japan.
No other mobile brand can compare with Sony's quality and standard... The best picture clarity and sound quality we never get any other mobile brands.. So Sony xperia top 1 in the world
It is the worlds best brand no one can overcome them
Because its more nice than the first why this is not the first brand champion
Best phone ever
V 72 Comments
10
Siemens
Superb durability & most rough mobile I have ever use..!
I have a wireless siemens, the best qual.
Wsdfghnjmk,l.that is old brand
The Contenders
11
Alcatel
I got an alcatel OT-802Y phone..
i think its the best phone that passess on my bare hands...
its great because it has a qwerty keypad and a sensitive navigation...
you could also enjoy the internet thru wap/gprs. there are also pushed mails in it...
i dropped it 3 times still it works without any malfunction..
I recommend it to everyone to try using this phone...
u will never regret it..

I have this for 2 years and it is so affordable and convenient I think it is one of top cell phone brands
I want this because this phone captures my heart than other brands its so hypnotizing if can you see the brand alcatel is good in androids there are many applications yo can download the best
One of the Pioneers of Mobile Phones and this phone has great durability and quality and cheap price of course!
Great phone
V 18 Comments
12
Google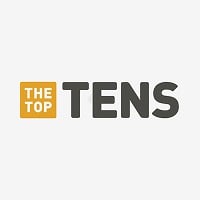 Google is an American multinational technology company specializing in Internet-related services and products. These include online advertising technologies, search, cloud computing, and software.
Watch out Google Pixel I'm coming out with a new phone in 2019 so be prepared for that!
They used to be great value, but they got super expensive. - Kaboom
Pixel Phones are awesome
Best android Phone, period
V 7 Comments
13
O2
Mostly known as a network provider but they produce some good slide phones. - ozzydog12
14
O+
0+ is cheap but elegant and its nice I bet also..
You all put it here well for me it's the best because its from us and also air shuffle
Nice innovation and specs..try it and see the difference
i hangs
V 6 Comments
15 Sprint
16
T-mobile
The galaxy note 2 is awesome!
That is a carrier. - Kaboom
This is a cellphone network, not a cellphone brand.
17
Jolla
Amazing phone with amazing Sailfish OS.
It's unlike and easy to use
It is fine but my apinion is that it is not bad but it is still work
18
Verizon
Verizon is one of the only ones that I've ever gotten to give me a good service. Many other phones don't get good reception service where I live but verizon always has! It should definitely be in the top 10!
Verizon is the best. how is it not even in the top 12? - Razor79
V 2 Comments
19
Microsoft Mobile
One day Microsoft is include one of the most intelligent brand in upcoming days
Currently has the new Lumia phones - RandomGuy456
I think Microsoft should stick to computers and not phones that can't play Love Live! School Idol Festival! - PerfectImpulseX
Microsoft deserves to be at the top...seriously
V 7 Comments
20
Sharp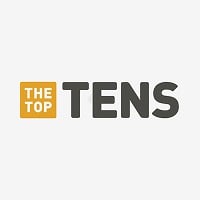 Sharp Corporation is a Japanese multinational corporation that designs and manufactures electronic products, headquartered in Abeno-ku, Osaka.
PSearch List
Recommended Lists
Related Lists
Top Ten Best Cell Phones Phones for 2009
Top 10 Best Cell Phones
Top Cell Phone Providers in USA
Best Canadian Cell Phone Services
List Stats
18,000 votes
127 listings
11 years, 331 days old

Top Remixes (51)

1. Apple
2. Blackberry
3. Sony Ericsson
JasperOlivares

1. Apple
2. Blackberry
3. Samsung
LankstaTDOT

1. Apple
2. Blackberry
3. HTC
dagmeosas
View All 51
Posts
Error Reporting
See a factual error in these listings? Report it
here
.