Best Cell Phone Brands
The Top Ten
1
Samsung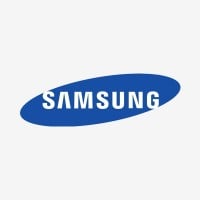 The Samsung Group (or simply Samsung, stylized as SAMSUNG) is a South Korean multinational manufacturing conglomerate headquartered in Samsung Town, Seoul, South Korea. It comprises numerous affiliated businesses, most of them united under the Samsung brand, and is the largest South Korean chaebol (business conglomerate). As of 2020, Samsung has the 8th highest global brand value. ...read more.
By far, Samsung makes the best phones and other products, as well. I know friends and family who purchase Samsung products and have them for years and years. My brother still has the Samsung Galaxy S4, & sister-in-law the S3! They still run and work @ the same speed as when they were brand new. How many brands and products can say that? Not many, would be my guess. If you're looking for a very dependable product, whether it's a phone, T.V., or even a washing machine, Samsung's the brand you want.
To my opinion, Samsung is truly the best. I mean it is 1st place right now. Yes Apple seems to be neck to neck with us, but honestly that does not mean one thing. Apple has a lot of bad things. Yes Samsung does too. But Samsung has such a touch to your screen that is truly amazing. The size ranges are a big range so you can choose whatever fits you. Samsung also has AMAZING quality too.
Samsung is clearly the best, hands down. I had a Samsung Juke and that was the only Samsung I have ever had and when I had it, I only replaced it once because sand had gotten in the turn thing. It held up really good. My 2nd phone, which was a Motorola, I had to get replaced like 5-7 times, The battery also lasted longer on my Samsung. If you get a phone, consider Samsung.
Samsung is the best and is #1 on the charts. Their quality of the phones are sooo nice. Their storage is tremendous compared to lg. Sooo much better compared to apple too because there are sooo many people who are poor and don't have 500$ to spend on a phone. Samsung isn't expensive. Yes maybe the newer phones are like $200 but not $500-$700 on a phone. Not only that but people crack iPhones a lot. I'm not hating on any phone brand. I just like Samsung. Samsung is my phone brand!
Visit Website
2
Apple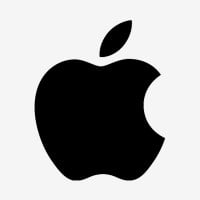 Apple Inc. is an American multinational technology company that specializes in consumer electronics, software and online services headquartered in Cupertino, California, United States. Apple is the largest technology company by revenue (totaling US $365.8 billion in 2021) and as of May 2022, and, as of June 2022, is the world's biggest company by market capitalization, the fourth-largest personal computer vendor by unit sales and second-largest mobile phone manufacturer. It is one of the Big Five American information technology companies, alongside Alphabet, Amazon, Meta, and Microsoft. ...read more.
Apple's new iPhone 6/plus has been a great hit making the phone look better than Samsung's note 7! Sure the note seven actually looks reasonably sleek but apple's distinctive rose gold makes a light touch to make anyone want to purchase the phone. Yet at the beginning it was Steve jobs who had the idea of this intelligent smart phone. Yet Samsung decided to follow along. Also majority of the smartphone brands like lg, Samsung, HTC, now blackberry, BLU, and Motorola runs on android marshmallow. I am surprised that apple was not shut out with its own operating system yet, it's a bigger success, it does not need google, Other companies that tried to make their own operating system was sadly a fail like blackberry's system and windows phone. Now a days it Android vs Apple and I chose apple because of its unique 3D touch. Also its live photos. The camera shoots excellent panorama. With beautiful image stabilization (especially for me, the one who drops and wiggles the camera). So it is ...more
I am looking to dump my iPhone 5. The battery will drain in about 3 hours. Inside pics are for junk. I really dislike the software updates as the functions and screens change. Updates should be for bugs, not changing how the darn phone works! You HAVE no choice but to keep some of the Apple apps onthe screen. You cannot simply transfer pics to andfromthe phone ike using files transfers. Having to use that darn ITunes is a pain.

The ONLY thing owning this phone taught me was what to look for in the next Device.
I'm buying the #1 on this list. My friends all swaer by that brand.
Apple is the best! It is so easy to use, unlike samsung phones, they applications are complicated and when people try to delete an app, it duplicates itself and you have to go into playstore find the app and uninstall it from there. Also, their keyboards are really annoying to use. They don't have that easy touch and it's done feeling like apple does apple is the greatest brand on earth. If you vote for samsung, all your dreams will be crushed. Also, yay, samsung are not selling there T.V.'s anymore not enough are selling yay.
What? Are you kidding me? How can be samsung and nokia be above Apple.

Samsung is full of bugs And will never bring a pure android mobile.

Apple should be on the top. I know its very costly and is not customizable but the features it provide are much better than any other OS. We don't even know some of its features. So, its totally worth the price. Moreover, you need not to worry about any app not being working on iPhone (unconditionally it should not be too old).

iPhone's uni-body design outshine any other brand.
3
Nokia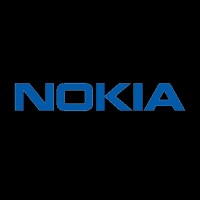 Nokia Corporation (natively Nokia Oyj, referred to as Nokia; stylized as NOKIA) is a Finnish multinational telecommunications, information technology, and consumer electronics corporation, established in 1865. Nokia's main headquarters are in Espoo, Finland, in the greater Helsinki metropolitan area, but the company's actual roots are in the Tampere region of Pirkanmaa. In 2020, Nokia employed approximately 92,000 people across over 100 countries, did business in more than 130 countries, and reported annual revenues of around €23 billion. Nokia is a public limited company listed on the Helsinki Stock Exchange and New York Stock Exchange. It is the world's 415th-largest company measured by ...read more.
No more thinking everyone! I bet you any amount of money that nokia WILL be the best phone company in the world for ever! I say this because nokia only makes phones, nothing else like T.V.'s, etc. Whereas, Sony ericsson is not an independent company, it is a sony company because of the "sony" name before "ericsson". Sony makes phones, PLUS T.V.'s, eReaders, digital radios and many more things. My uncle's sony ericsson k800i had many problems. The left selection key doesn't work, the phone calls contacts by itself with no one touching the phone, and it has very bad music quality. Nokia, you've made it, but don't think if I send the message if you are a good company, don't think that the customers think we are good, so that means we need to have a rest and not make any more phones!
Nokia is by far the best phone. It is very durable. It will even fall into water and still work. I am a chef and have to be in the kitchen running a lot of errands ordering supplies and other tools for the kitchen and I am always on my nokia phone. It hardly ever needs charging just once or twice a week and you are good to go. Nokia phone is never a disappointment. My phone falls everyday and as soon as it falls, even the battery is flying, not because I am careless, but because my job demands me multitasking... I love my nokia. However, I want to upgrade to a more stylish version of nokia.
I want Nokia 5.4 with the color blue for Christmas because I'm old enough to have a phone also Nokia has been improving Battery Life also lasts Longer the Phone I want for Christmas 2022 is Nokia 5.4 with Color Blue which had 128GB 6.39'' 662 CPU and 4GB Ram also I'm going to sulate on Nokia, Nokia? wow this Mobile Brand Rocks and it is one of oldest Mobile Brands ever it had more battery life than any Mobile Brand also it is Improveworthy Mobile Brand that made phones with a lot more batter life than Samsung Phones so go, Nokia.
I used the Nokia Classic 2330 throughout high school, I remember how I used to play hours of brick games that I downloaded to it. It helps me when I was bored during break times. I still have it just not in service. I then got the Lumia 521 and now have the Lumia 635 which is a great phone with a lot of features. I enjoy the fact that Nokia phones are given a good built and have FM Radio, even the Lumia smartphones do. That in addition to offline GPS make the Lumia Phones great. A lot of smartphones by other brands do not have FM Radio.
Visit Website
4
HTC
After my first HTC I was hooked, it did everything I needed and more and was extremely durable. The last 4 phones have all been HTC and I never have any of the problems that my friends have with theirs. My latest the HTC inspire has been dropped several times a day for over a year and the screen finally cracked about a week ago after a 15ft fall on to pavement, but it still works perfectly. Everyone is amazed because when there phones even barley crack they are done for, and I have dropped the phone several times since the screen cracked and still works as if nothing happened. I am an HTC buyer for life.
I could say that HTC phone is the best phone EVER because you couldn't find any other phone that has it all.

- The design is super great
- Durability
- Hardware
- Compatibility
Etc.

Now, I have a HTC iNSPiRE 4G. You could search it for images. This phone is super nice. You could use WiFi in it, and take clear pictures and videos. You could also download your favorite apps in the android market for free! If you buy HTC phones, you wouldn't ask for anything else.
They're a very reliable smart phone maker that does Windows Mobile, Android, and Windows Phone- in other words one of the best balanced smart phone makers out there. What's more, they add on their HTC Sense, some call it bloatware, but the stuff you get with it is just amazing. Look at any of the HTC Sense camera apps (for android) and you'll know what I'm talking about.

HTC has great hardware, support, pretty good designs, and their phones are rarely, if ever glitchy.
Whoever buys a HTC with be a very happy person and they will not wan't anything els.
HTC phones are durable, good quality, good hardware, very good software (htc sense), fast, lots of storage etc.

I have had 4 htc phones so far, and they were the htc evo 3D, htc desire x, htc desire 520 and the htc one m7.

I have the htc one m7 now and it's 4 years old, but it's still very fast, good quality, good hardware etc, I recommend htc to anyone out there who would like to buy a GOOD phone
5
LG Electronics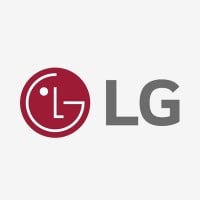 LG Electronics Inc. is a South Korean multinational electronics company headquartered in Yeouido-dong, Seoul, South Korea. LG Electronics is a part of LG Corporation, the fourth largest chaebol in South Korea, and often considered as the pinnacle of LG Corp with the group's chemical and battery division LG Chem. It comprises four business units: home entertainment, mobile communications, home appliances & air solutions, and vehicle components. LG Electronics acquired Zenith in 1995 and the largest shareholder of LG Display, world's largest display company by revenue in 2020.[citation needed] LG Electronics is also the world's second largest TV manufacturer behind Samsung Electronics. The company ...read more.
Actually, I've never used this phone recently because for the past years, I'm loyal to nokia. I've been using it for the past 5 years because it is very user friendly, but my brother who brought their LG phone and then convince me to try it. Then I'll buy in the mall and try to use it. Ironically, it works for me and fits for needs, and just like a nokia, it is user friendly. Also, gosh I've been stereotyping other phones and gave my commendation to nokia because I know nokia is only phone that fits to users, but others they have just like LG, it has good battery condition that will last up to more than a week, compared to nokia, the battery lasts 4 to 5 days. I may now use it and honestly love this phone.
I have a lg cell phone trough tracphone. Its all touch and has a on screen full qwerty keyboard and it's so muuch fun when it comes time for texting. Oh did I mention it has a camara too. I just wanted to come online and share with everybody how awesome lg electronics is. But I wish I had the iphone trough verizon, because verizon is the next best thing to lg electronics! Laugh out loud!
Right! I've never before owned an LG Phone, until recently. I have a non-Android touchscreen mobile phone, & I love it. It has all the features you could possibly want, and is worth the money. Not all phones have to be 6-8 hundred dollars to be good!
I had a samsung and it broke with one drop from 2 feet. Got an LG and I once dropped it five feet and there wasn't even a scratch. Also LG's user interface blows touchwiz out of the water. And the phones are cheaper!
6
Motorola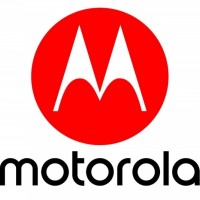 Motorola, Inc. was an American multinational telecommunications company based in Schaumburg, Illinois, United States. After having lost $4.3 billion from 2007 to 2009, the company split into two independent public companies, Motorola Mobility and Motorola Solutions on January 4, 2011. Motorola Solutions is generally considered to be the direct successor to Motorola, Inc., as the reorganization was structured with Motorola Mobility being spun off. Motorola Mobility was acquired by Lenovo in 2014.
Put this on the top 3. Samsung phones are bloated, Apple phones are for fanboys (except for iPhone 5S, which would be the perfect iPhone size and beauty). Motorola? Not bloated, featured, been around longer than most other companies.

Who created the RAZR series that shocked the world ~10 years back? Who was the first to make Android seem on par with iOS? And WHO! WHO! Was the one to make the ORIGINAL PHONE?! Motorola. If anyone deserves to be the best, it's Motorola.
I have had my Motorola V170 flip-phone for 16 years, have used it daily. Had to replace the battery a few times. How many people can say they have used the same phone for 16 years? I would keep using it but I just found out that the G2 technology is obsolete, and soon the phone will not work because of that. I am thrilled to hear the RAZR is coming back.
Always Motorola! I have used many brands like Nokia, Samsung, Blackberry, Micromax. The quality Hardware and support given by motorola is awesome, though Nokia has multiple support/service centers in India than motorola, moto has never let my expectations go down and camera quality is so awesome that 3MP of moto gives much better quality photo than Nokia's 8MP.
I have an X PURE, and it's the best phone I've ever used. My brother has a lg g3, and I just don't like it, its too laggy. I had a Galaxy Note 4 before this, and after a month of using it, it already started to get a burn. and before my note 4 I had a Oneplus One and it was good, I just wanted a bigger phone. I also have a Motorola Xoom and it has lasted me 5 years and still perfect.
7
Blackberry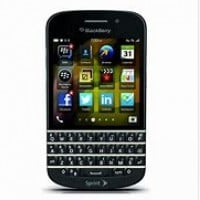 Honestly, in the years past, I would have ran for the hills before ever choosing a Blackberry, but the Z10 is incredible and with the Android runtimes, I can run almost any Android app as well as everything from Blackberry World. Hands down, it's one of the coolest phones I've ever used. And let's face it: R.I.M. will likely stop making these types of devices, moving further into software development, and I'm sure they'd like to exit knowing they have satisfied customers - and I believe in working their buns off with this one, they're doing just that. I've used all the other types of phones and they each have their strengths, but I found this to be a very nice change and there's no crime in being the underdog.
So far, I love my Blackberry Storm 2 with its super clear and bright screen. I been wanting a mobile phone that would function more like a laptop and so far, the BB Storm 2 seems to be that phone for the job. Love the wide screen and the way it functions like the iPhone when turning it around. I greatly love the weight of the Phone as well. It make me feel if though I have something special every time I hold it in my grip. My plans is to use it as a PC and not so much as a phone. Blackberry will always rock in my opinion.
Popularity matters but its more than popular in every case. People should not fall short in experiencing the blackberry once or more in the lifetime it itself carry its name, fame and quality for one to look for. I almost tried every cellphone of different companies but blackberry truly stand apart from the crowd. It simply rocks at the end.
Blackberry invented the smartphone. Most people in their teens and twenties use BBs because BBM, the best mobile social app of all time, is exclusively available on BlackBerry. Most presidents, CEOs, and other famous/important people use it because communication is incredibly secure, fast and reliable on a BlackBerry. Arguably, BB Bold 9900 is the best smartphone ever made and the PlayBook is the best tablet ever made.
8
Huawei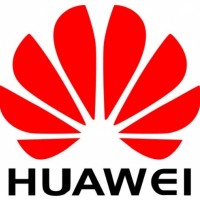 From the start, I have always thought that Huawei was just another fake brand like MERCURY (anyone heard of it?). But after I bought it, I was fascinated beyond words. It is so cool! Everything feature and function is just so amazing. I personally think it is the best phone brand ever! I will always buy Huawei phones. And I am sure of that.
May try P7 as the latest release, I saw lots of advertisements in the European Airport several years ago. It should be in tier 1 quality. While I most appreciate the security, durability and NFC after so many years of experience. I hope to be able to keep my personal data (PIM, location) in the right hands.
I never had heard of Huawei until I got my newest phone which is a Huawei ascend II but I really love it, and its kind of a lot like Samsung. The only things I don't like are the things that come from my carrier Cellular.
Wow! I thought that Huawei would be miss leading because it seemed so amazing...only it isn't at all! The newest one is great I never thought I would find something that has everything I want! Get a Huawei or at least check it out.
9
MyPhone
The quality of this phone is lasting compared to China made android phones but almost of the same price range. I would recommend this phone if you are looking for a phone with a right budget but wants a quality phone. The only par is RAM. It would be much better if the RAM is at least higher compared to high end phones. But for its price range it is better than others.
So long Philippines, we hope this will be our flag carrier when it comes to phone just like samsung to South Korea.
It's really great to choose My Phone, even the touchscreen phone in My Phone is great. Why? Because when you drop this phone, it doesn't easily break. Not like other brands. And when you drop it for the 1st time, 2nd time, or even 3rd in some cases, it doesn't lag like other brands. And so after the third time you dropped it I don't know if it will lag, but for it's price, IT'S SO WORTH IT. Love'YA MY PHONE!
They think about how to create and develop the product before they even release it. What's so great about this product is they tenaciously look into every detail that would fit for Filipinos. Two thumbs up for this Filipino-made phone. This should be at number 1, because it wiped out other International brands in this Market.
I am an OFW here in the Maldives, and many of my multiracial friends here wanted to buy the phone that I have (myPhone A898 Duo). And they are actually updating me if ever that I will have Pinoy friends going home in the Philippines (on their vacation) giving them advanced payments so that they can also enjoy the myPhone experience.
10
Google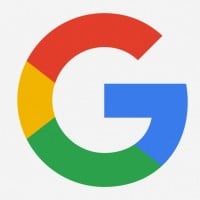 Google is an American multinational technology company specializing in Internet-related services and products. These include online advertising technologies, search, cloud computing, and software.
Actually Google is not a manufacturer.
All Nexus and Pixel phones was designed by Google and assembled my HTC, Motorooa, Huawei and LG.
Watch out Google Pixel I'm coming out with a new phone in 2019 so be prepared for that!
They used to be great value, but they got super expensive.
Nexus 5 is the best phone yet.
The Contenders
11
Siemens
Superb durability & most rough mobile I have ever use..!
12
Verizon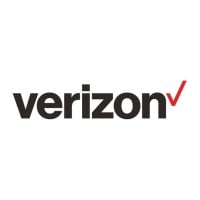 Verizon Communications Inc., commonly known as Verizon, is an American multinational telecommunications conglomerate.
Verizon is one of the only ones that I've ever gotten to give me a good service. Many other phones don't get good reception service where I live but verizon always has! It should definitely be in the top 10!
13
Sprint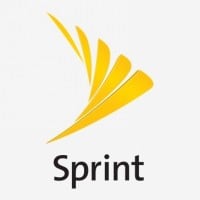 14
T-mobile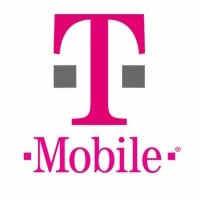 The galaxy note 2 is awesome!
That is a carrier.
15
Asus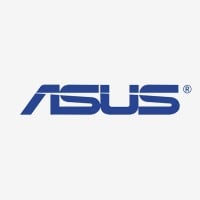 ASUSTeK Computer Inc., (stylized as ΛSUS) is a Taiwanese multinational computer hardware and electronics company headquartered in Beitou District, Taipei, Taiwan.
This is the best brand of phones because this follows the 4 Tips to choose a Smartphone:
1. Phones must be at least 1 GB ram
2. Phones should have a big internal storage space which the least space must be 8 GB
3. Phones should have a great camera quality
4. Good Battery Life

You know, all ASUS Phones followed this tips, there are no type of ASUS phones that did not destroyed the tips neither one, so I support ASUS. Other phone brands also have good quality but some of their models have poor form/system. But in ASUS of course, their is no phone that does not have poor function.
From 2015, we sell the best innovating experience of smartphone. We highly produced the best of the best. We are here to serve your expectation to reality once that you bought one of our products. We highly demand to get your satisfaction once that you bought our products. We are here to deliver you, to connect bridges through modern technology. In ASUS, we are here to search of incredible, to make the best of the best and to pursue our targets so that you won't regret anything as best as possible. Join the army of ASUS so that our brand will be victorious.

-one of the ASUS representative
I would say Asus is great when compared to the top brand's. In the initial stage itself it was able to compete with the major brands. And I don't know why it is still in the list of 20.
It must be pushed to the list of top 7 at least.
One thing I can guarantee, the phone do not show up a freezes status even if it is put in a freezer.
BEST BRAND. Asus phones are simply awesome. Nice screen resolution, amazing camera, larger memory, nice layout, better sound quality... And much much more.
16 Windows
17
Microsoft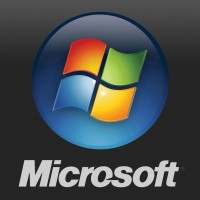 I think Microsoft should stick to computers and not phones that can't play Love Live! School Idol Festival!
Microsoft deserves to be at the top...seriously
The best windows phone producer.
They are horrible
18
BLU
Solid phone, great features. Best price. For GSM carriers, these phones are amazing. Blu phones can match features and performance, and in several cases out perform the competition. Blu is seriously worth checking out before you hand over several hundred dollars to the big name carriers for a big brand name phone.
BLU phones are simply amazing! I have had my phone for nearly 2 years, and it still works just fine for a phone that old. I have gotten my entire family hooked on BLU, and it hasn't disappointed. The phones are not expensive, which is very convenient for my large family.
BLU has very good quality phones at an affordable price! One example is the BLU life play!
Super good cheap phones! Must buy!
19
Sharp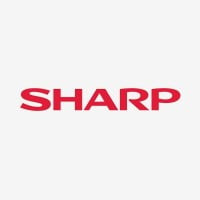 Sharp Corporation is a Japanese multinational corporation that designs and manufactures electronic products, headquartered in Abeno-ku, Osaka.
20
Lenovo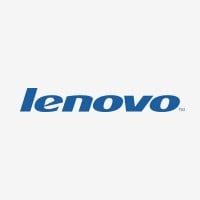 Lenovo Group Ltd. is a Chinese multinational technology company with headquarters in Beijing, China, and Morrisville, North Carolina, United States.
I heard of Lenovo is one of the co-founders of FIDO, should be that type of company that treat personal's security, identity and convenience in right way. may considering to try Lenovo when it is possible
My lenovo phone falls everyday but the screen did not crack and it still work. And I use my phone in 5 years.
Lenovo is a brand to be relied upon in every aspect I-e innovation, style, performance and build quality.
I just Love Lenovo, it has Great Specs..
Plus, The One who is promoting it is Lebron..
That Means, He Wanted The Specs of the Phone too..
21
Alcatel
I only buy Alcatel... Alcatel is the only brand were you pay for what you get and don't pay just for the brand name like with Apple and Samsung, Alcatel's latest phone Hero 2 is better than every phone ever made!
Awful. Full of bugs and glitches. Charge port failed on two, third one (to replace one of the first two fails to operate on the most basic functions at least 20% of the time. JUNK. JUNK. JUNK!
I had one, it was good but became bad as the time has gone. Broken, awful quality on stuff, and other glitchy things. So glad that I replaced it with a new phone.
I got an alcatel OT-802Y phone..
I think it's the best phone that passess on my bare hands...
its great because it has a qwerty keypad and a sensitive navigation...
you could also enjoy the internet thru wap/gprs. there are also pushed mails in it...
I dropped it 3 times still it works without any malfunction..
I recommend it to everyone to try using this phone...
u will never regret it..
22
Panasonic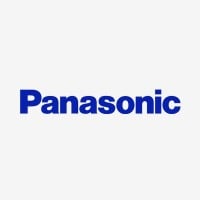 They make everything
Nice smart phone
23
Micromax
Very good quality mobile phones... Best in such a price.. No other brands can replace... Good specifications... Good picture clarity.. My phone fell into water 3 times.. And sometimes I think it is water resist.. Fell down many times... So god
It's new Android phones and tablets are really good and affordable. I just love them. Right now I'm using canvas 2.
Its awesome! The phones are really good and long lasting. It is the best of all ph.
The phones are really of good quality. And it provides all the facilities like Samsung at a affordable rate
24
Sanyo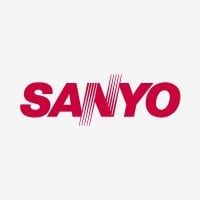 Sanyo Electric Co., Ltd. is a Japanese major electronics company and formerly a member of the Fortune Global 500 whose headquarters was located in Moriguchi, Osaka prefecture, Japan.
Motorola "Moto" line of phones are awesome.
Sanyo has won Plenty of J. D Powers awards! They do the 8300, 4930, and the 2300 to name a few!
25 AT&T Focus
PSearch List