Best Mobile Phone Companies
The Top Ten
1
Samsung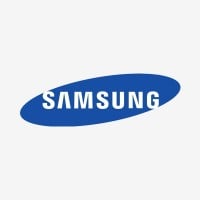 Samsung is a South Korean multinational conglomerate company headquartered in Samsung Town, Seoul. Its primary products are apparel, chemicals, consumer electronics, electronic components, medical equipment, semiconductors, ships, telecommunications equipment.
I am very proud of myself getting a samsung galaxy S3 instead of the iphone 5! This company knows how to make the most lightest and active phones! It also has android, the best software for phone yet. Very good camera and settings! This phone can hold you whole technological life!
Obviously, am owning Galaxy S2 it's awesome. I have used Nokia before but was not satisfied...
Samsung is the best Smartphone company ever. I used to be an Apple User until I bought a new S9 plus because my iPhone 8 started to look glitchy which made it usable. I can add as much storage as I want to and it runs perfectly.
Samsung is awesome! And they aren't as expensive as apple. Apple is TOO expensive and I don't get why everyone are wasting a LOT of money that's from the money they saved for almost a full year or maybe more than a year for an iPhone. I mean, all that money could be spent for daily needs that are far more important like food
2
Apple

Apple Inc. is an American multinational technology company headquartered in Cupertino, California, that designs, develops, and sells consumer electronics, computer software, and online services.
Apple is by far the company that makes the best stuff, unfortunately they're very restrictive. But that is what jailbreaking is for.
Best touch phone making company...! Better than nokia and samsung!
The Touch is very soft, probably the best company ever.
I nokia phone is very very high budget phone that 's why I hate nokia phone
Apple is always the best company for everything, computers, phones, watches... I never touch or go and see other company stuff because they always copy Apple and it's just a waste of innocent money. It's a pity Steve Jobs died, it's sad because such a great man died from cancer... Apple is brilliant
~ MistygazeOfDreamClan
Best phone brand in the world and billion years I will never touch a Samsung they're just a waste of money and they copy Apple
3
Nokia

Yes... Absolutely nokia is user friendly mobile, all over the world which makes it to be at top 1st.
Nokia should be number one because it is better than Samsung in every way!
The best mobile phones in the market. Easy to use, flexible, strong, full optioned, and supported parts all over the world.
Nokia is my favourite mobile brand... I'm using Nokia lumia 800 these days... Nokia have some good things which other brands can't do... There is a Nokia care in every corner of world.. It is making costly and very very cheap phones also. As in using Nokia lumia 800 it is having some problems but its not nokia's problem its Microsoft's problem as HTC and Samsung windows phone are also having same problem.. Nokia has best display, screen, looks... And I'm taking new cell... This time I will go for Nokia lumia 920... =)
4
HTC
HTC should be at top. Some People hate HTC because they just can't afford it. HTC offers the best hardware and the best UI than any other mobile and it is a LOT better than Samsung.
I've been using HTC mobile phones from past 2 years... And they've always came with new design, UI, hardware... Whereas Samsung products design look the same
Fluent and can be used by INCREDIBLE HULK without breaking down
I bought HTC One and I am sure that no one can beat HTC in terms of quality. However its sales are not very good in comparison to samsung and apple, but I don't mind that as it's a top notch world class product manufacturer.
As far as my experience Samsung should not be in Top 10 in terms of quality and as far pricing is concern HTC prices never fall and samsung will sell the product at 60000 while launching and same in 20000 after a year because its worth that much only. They are fooling people and cashing there products.
I never bought I phone but I used it a few times it seems to be a great product but not that great at which they price it.
When it comes to Value for your Money HTC is the best choice and you will never going to regret your purchase even after years unlike other brands
5
Sony Ericsson
Sony offers the best when it comes to their phone's camera. And their screen are scratch resistan and reflective. All sony smartphones is the best when you look at their rivals. They offer a price that is more than worth of what you bought from them. Other brands become expensive because of their name but even though sony is popular they offer you the best not like the other phones that offer you their names. With the softwares, applications, of course camera, games, quaity, price, services, style, animations and all what you can't imagine on a phone, Sony have it!
Eperia phones are the best in design than any other company and in applications too... But samsung at the top not worth it all samsung phones are same designed and nokia phones are now outdated
At the same time sony offers you great looks
Sony Ericsson is all about perfection. The new SE mobiles are just great and are fully loaded with applications. The SE phones provide most of the necessary functions for a mobile. The Smartphones series Xperia is really good.
It is a very nice company and through my opinion sony mobile phones should be the best. Sony offers the best when it comes to their phone's camera. And their screen are scratch resistant and reflective. All sony smartphones is the best when you look at their rivals. They offer a price that is more than worth of what you bought from them. Other brands become expensive because of their name but even though sony is popular they offer you the best not like the other phones that offer you their names. With the softwares, applications, of course camera, games, quality, price, services, style, animations and all what you can't imagine on a phone.
6
LG

LG is the best mobile phone of all the mobile phone companies. LG is fully technologically compliant, flexible, strong, and easily and fast connection to network system. It is better than Nokia in very ramification. Nokia is widely sold because it is cheaper.
Lg phones r really a balance of affordability and features. Really good ui and features at a good range. So its good to use dem
I really love LG for what devices they built premium devices really
LG phone are very good phone but price is high compare to other. It's long time working phone
7
Motorola
The best in Quality and world's first known mobile company.. Will be back with huge success. Expecting Moto x to turn all around this ranking...
Motorola is the best because they are one of the biggest phone companys in the world. Even though apple has the Iphone who cares Motorola has more choices than apple also samsung may be okay but hands down I would totally vote for Motorola.
It is one of best mobile company.
Motorola phones are real cool you can do stuff that you can't do in other phones and I specially like how it turns off and it works fine never freezes I dropped it lots of time and it didn't brake it also save battery a lot it don't waste that easy
8
Huawei

Nice look with great features for low cost.. Build quality is very good. It gives you the feel of using mobile phones that you buy for high prices in samsung, sony, etc.. I used huawei ascend y300 and did not find any cons till now...
The HUAWEI IS A NEW mobile phone brand that hits the market this day... I used huawei ascend y300 it works fine! Battery is excellent... 3 to 4 days of normal usage...3 times it fell down 1.6 meters of height... Price is affordable... Durability is quite good..
People completely forget about huawei, they are honestly such a good company. I am currently using the Huawei Honor 7 and it is by far the best phone I've ever had. The style is nice, it has really cool features such as a fingerprint scanner and it has one of the best cameras on the market. They are totally underestimated when it comes to phones.
I like this brand because they have good phones with nice features which are really cheap and affordable... but unfortunately, not popular... though iPhone and Samsung are always at the top of the list and people often go for those, I hope huawei will come to top 5 one day with better features and gain more popularity in market...
9
Blackberry
Roses are red violets are blue blackberry phones are white so they are not for you
No doubt it is the best phone
No doubt that it is the best mobile phone company
I have Blackberry Z10 its cool.
10
Micromax
I love micromax company because I am geting the same feature phone with my affordable price its wonder full. I will say customer to be a part of micromax and enjoy it
I have seen this micro max company have design the many mobile phone with affordable price as compare same features in other brands
Micro Max is making best mobile with affordable price
This brand should be on top because it offers best phones at low prices and it also offers awesome features at low prices. This brand is competitive of Samsung, Apple, Sony, because they offer these features at high prices
The Contenders
11
Oppo
I got Oppo neo 3 it's outstanding mobile brand... With lots of features...
I have oppo n1 mini it's very awesome mobile start look and soft. Touch
It is very good phone for internet and for high games
It nice performance and I like it so much...
12
Asus

ASUSTeK Computer Inc., (stylized as ΛSUS) is a Taiwanese multinational computer hardware and electronics company headquartered in Beitou District, Taipei, Taiwan.
The smoothest touch experience
I think best phone and reasonable rate, good feature, it will come number 1 next-generation
Its good company I used its mobile are good
I like this mobile
13
Gionee
Gionee is the best.. And the very best... It's the largest and the number one mobile manufacurer! Amazing and durable phone
This company as best mobile quality
Super amazing manufacturer super hardware
They have grown there business more in India than in their homeland China. Lots of love from India and excellent phones!
14
Lenovo

Lenovo Group Ltd. is a Chinese multinational technology company with headquarters in Beijing, China, and Morrisville, North Carolina, United States.
I recently brought lenovo p780 its great
I bought a lenovo s930 great phone with affordable price
I love this it has every thing best
Very nice phone,..i have lenovo A5000 its cool and very affordable and the features is very very GOOD!...
15
Xiaomi

Greatest phone ever, solid fight with apple, samsung & other similar brands
Xiaomi has some of the best phones in the world. 4th biggest smartphones company after Samsung, Apple and Huawei.
Mi3 the best mobile and better mobile
Xiaomi is the best company ever beat in marketing best in products with its low price and higher product specifications the company can go to very level and can easily fight with apple and Samsung.
16
Acer

Acer Inc. is a Taiwanese multinational hardware and electronics corporation specializing in advanced electronics technology and is headquartered in Xizhi, New Taipei City, Taiwan.
I love my Acer phone it's really great I dropped it at least 56 times and I'll tell you what each time it's never broke and I've had this phone for almost 5 years now and it's maybe an old phone but I'll tell you what it still rings at dings and the ding-a-lings
Excellent quality and performance for the price. Battery life is awesome!
Acer is so awesome
awesome
17
XOLO
Its good and affordable and stylish and it has basic and premium features and the quality is good too service network need some makeover however its good considering company is relatively new
I am using still 2 years it the best mobile to me no hanging and the very good look
Xolo A500s I am using Brand I think so good mobile phone according my self world 2nd beast phone... No hanging its good result..
I am using xolo its awesome it will reach top ten a day
18
QMobile
Qmobile gives more features in low cost but they don't make it a good quality product..not only quantity matters but the thing that matters is the quality of a product...
QMobile z5 is an amazing smartphone with stunning features and extraneous quality. All the phones of the company are really innovative, light weight and portable. Most of the phones run on fast processors and provide flexibility and durability
Qmobile is no1 mobile phone selling brand. I love qmobile as it offers stunning features and almost all the devices are well equipped with modern technology
Q mobile is very nice mobile
19
Alcatel
I have Alcatel and it is great mobile. Yes, it isn't like Samsung but for low cost is great android and it is strong if it fall on the ground it will get no damage.
Alcatel phone with the best quality and design.
Best mobile in the world
Perfect mobile in the world
20
Dell

Dell Inc. is an American privately owned multinational computer technology company based in Round Rock, Texas, United States, that develops, sells, repairs, and supports computers and related products and services.
Hold on dell isn't a phone company right?
Dell and Samsung are the best!
It is the worst of all
Dell mobile its owesame
21
One Plus
I am using one plus 3, and it's been 3 years no issues. now thinking of buying oneplus 7T
OnePlus 7 is the best mobile phone ever!
Seriously OnePlus should be in the top ten list
A New Technological Company That Can Over Take Other Big Companies...One+
Way better than Samsung or apple, on price alone. Their phones also feel premium and well designed. Certainly a company to watch for in the future.
22
Spice
Spice is a best mobile brand
Worlds best smart phon
Spice mobile is not good mi 506
Very boring mobiles never buy
23
Lava
Lava is best mobile and a low price
Lava is a very good mobile. I think that it should be in top ten.
Now you can check out new Lava mobile "Android One" that's amazing
Best + low price. I think it should be in top ten
24
Karbonn
What is best mobile of karbonn?
This is an company best product low price
I like karbonn phones
It has amazing touch... It has all features of android smart phones and is still so affordable
25
HP

The Hewlett-Packard Company was an American multinational information technology company headquartered in Palo Alto, California.
Out standing
This is the best I got an hp pavilion Hdx it's so famuos
PSearch List