Top 10 Best Mobile Phone Companies
The Top Ten
1
Samsung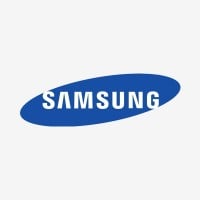 The Samsung Group (or simply Samsung, stylized as SAMSUNG) is a South Korean multinational manufacturing conglomerate headquartered in Samsung Town, Seoul, South Korea. It comprises numerous affiliated businesses, most of them united under the Samsung brand, and is the largest South Korean chaebol (business conglomerate). As of 2020, Samsung has the 8th highest global brand value. ...read more.
Man I love Samsung, it's my favourite Android smartphone brand ever made. they're very innovative, functional, technological and make the best phones with the coolest OLED Displays. They're phones are always built to last and to perfection!

I've always loved Samsung with all of my heart!

I first had the Galaxy Fame, then moved on to the Note 3 and now the S7 Edge! All those phones are amazing and great functional devices with awesome displays and cameras. love all phones from Samsung

There's simply nothing wrong with the South Korean brand Samsung it's now dominating the smartphone market.

I also love Galaxy A8, J5, Note 8, S8 and S9! All great phones with capacitive SD memory!

I love Samsung Forever baby!
Samsung is simply the best. My first phone was note 2 when it first came on the market and still working. Only thing was the camera wasn't great.

Now the new model Samsung note 8 on the market and I will be purchasing one. Fell in love with the picture quality and all the other high end definition it has. I just can't wait to get one.
Samsung is awesome! And they aren't as expensive as apple. Apple is TOO expensive and I don't get why everyone are wasting a LOT of money that's from the money they saved for almost a full year or maybe more than a year for an iPhone. I mean, all that money could be spent for daily needs that are far more important like food
I am very proud of myself getting a samsung galaxy j7 instead of the huawei p8 lite! This company knows how to make the most lightest and active phones! It also has android, the best software for phone yet. Very good camera and settings! This phone can hold you whole technological life!
2
Apple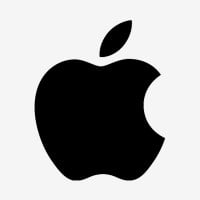 Apple Inc. is an American multinational technology company that specializes in consumer electronics, software and online services headquartered in Cupertino, California, United States. Apple is the largest technology company by revenue (totaling US $365.8 billion in 2021) and as of May 2022, and, as of June 2022, is the world's biggest company by market capitalization, the fourth-largest personal computer vendor by unit sales and second-largest mobile phone manufacturer. It is one of the Big Five American information technology companies, alongside Alphabet, Amazon, Meta, and Microsoft. ...read more.
I have an iPhone 5S, my dad has an iPhone 6 but is going to upgrade to iPhone 7 soon. Apple phones have progresse much further than other companies such as Nokia and Motorola. And at least iPhones don't explode like Samsungs do. I have an iPad Mini 2, (3 years old) an iPod Touch 3rd Gen (5 years old) and an iPhone 5S (1 year old) and have never had any problems with them. They feel so good to hold and look amazing, they may have a simple design and be easy to use but there is more storage on them than most other phones (Samsung, HTC, LG, Nokia) and have the widest range of downloadable apps, both for free and paid. For example, the latest iPhone, the iPhone 7, comes in 64GB, 128GB or 256GB. It is also smaller than some phones such as some of the latest Motorola phones. If you are looking for a new phone, I would suggest an iPhone 5S, SE, 6 or 7.
I have used Samsung, Nokia, Blackberry, Motorola before using an iPhone. So in short I have used Android, Blackberry OS and windows OS. But IOS stands out to be exceptional. Lag free (no matter how much space is left in your phone), display is vivid(I use iPhone X) and with that comes new features every time apple launches an upgrade. Just exceptional product.
Samsung has more market shares but that only happens because it produces from low end budget phones to high end flagship high tech phones. If we talk about high end phones market shares, I can say that apple rules over every other companies, including the samsung.
I think Apple is awesome. My first IPhone was a IPhone 8 and I'm glad I got the iPhone 8 instead of any Samsung, Android, Lg, etc. Apple is fast and smooth it very unique over everything else. It is very simple and easy to learn. I highly recommend you getting a IPhone.
3
Nokia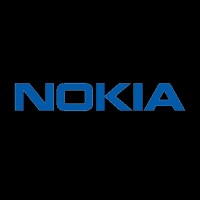 Nokia Corporation (natively Nokia Oyj, referred to as Nokia; stylized as NOKIA) is a Finnish multinational telecommunications, information technology, and consumer electronics corporation, established in 1865. Nokia's main headquarters are in Espoo, Finland, in the greater Helsinki metropolitan area, but the company's actual roots are in the Tampere region of Pirkanmaa. In 2020, Nokia employed approximately 92,000 people across over 100 countries, did business in more than 130 countries, and reported annual revenues of around €23 billion. Nokia is a public limited company listed on the Helsinki Stock Exchange and New York Stock Exchange. It is the world's 415th-largest company measured by ...read more.
Nokia is my favourite mobile brand... I'm using Nokia lumia 800 these days... Nokia have some good things which other brands can't do... There is a Nokia care in every corner of world.. It is making costly and very very cheap phones also. As in using Nokia lumia 800 it is having some problems but its not nokia's problem its Microsoft's problem as HTC and Samsung windows phone are also having same problem.. Nokia has best display, screen, looks... And I'm taking new cell... This time I will go for Nokia lumia 920... =)
Nokia is very good and it has good features, good quality, and it is very fast. It absolutely better than Samsung. Even I hate Samsung because it makes all same kinds of phones but nokia makes all different phones and they are quite good.
The best mobile phones in the market. Easy to use, flexible, strong, full optioned, and supported parts all over the world.
The King of Indestructibility, now with Android system: 3, 5 and 6. And yet better evolutions are right on the road. It's true that Nokia provides even the average user the best performance imaginable.
4
HTC
Here's why HTC is not on the top:

Normal people prefer Samsung (admit it, most or their technology is un-original).

Mainstream people prefer apple (stereotypes who don't know anything about technology).

Dumb people prefer nokia (user-friendly is for idiots who don't know how to operate a phone).

But only people with a class and logic prefer HTC (who actually prefer original technology and innovation over stupid trends and looks or even expensive phones and copied, plagiarized tech).
Htc is better than best. It's totally cool all the way. Every single hardware components of it contain the vow to make a user comfortable to great extent. It wouldn't let the user to compromise over anything that other phone companies do whether it is on hardware or software. Htc established to personify the joyness of using handsets in every single term. I love my htc and will use only Htc untill my last breath.
HTC should be at top. Some People hate HTC because they just can't afford it. HTC offers the best hardware and the best UI than any other mobile and it is a LOT better than Samsung.
HTC is worlds best company its design and technology is most supreme than any other company. Moreover, htc mobiles are much better and solid than other companies, htc have world best mobile camera and many other things are also there
5
Sony Ericsson
It is a very nice company and through my opinion sony mobile phones should be the best. Sony offers the best when it comes to their phone's camera. And their screen are scratch resistant and reflective. All sony smartphones is the best when you look at their rivals. They offer a price that is more than worth of what you bought from them. Other brands become expensive because of their name but even though sony is popular they offer you the best not like the other phones that offer you their names. With the softwares, applications, of course camera, games, quality, price, services, style, animations and all what you can't imagine on a phone.
Sony offers the best when it comes to their phone's camera. And their screen are scratch resistan and reflective. All sony smartphones is the best when you look at their rivals. They offer a price that is more than worth of what you bought from them. Other brands become expensive because of their name but even though sony is popular they offer you the best not like the other phones that offer you their names. With the softwares, applications, of course camera, games, quaity, price, services, style, animations and all what you can't imagine on a phone, Sony have it!
Sony is still the best. Its camera is very nice and can focus anything. Since I was young me and my family are already sony users specially their phone and now specially their xperia. I also have their new ones. Still the best unlike the other. Its feature is really nice.
Sony is the best, I have all your flagship phones right from the Satio to the Xperia X2 to the Xperia Z2. I don't how Sony does it but every time people look at a Sony product they go wow such elegance, such class, such power, etc. So yeah Sony for Life.
6
LG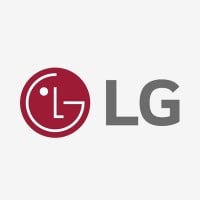 LG Electronics Inc. is a South Korean multinational electronics company headquartered in Yeouido-dong, Seoul, South Korea. LG Electronics is a part of LG Corporation, the fourth largest chaebol in South Korea, and often considered as the pinnacle of LG Corp with the group's chemical and battery division LG Chem. It comprises four business units: home entertainment, mobile communications, home appliances & air solutions, and vehicle components. LG Electronics acquired Zenith in 1995 and the largest shareholder of LG Display, world's largest display company by revenue in 2020.[citation needed] LG Electronics is also the world's second largest TV manufacturer behind Samsung Electronics. The company has 128 operations worldwide, employing 83,000 people.
LG is the best mobile phone of all the mobile phone companies. LG is fully technologically compliant, flexible, strong, and easily and fast connection to network system. It is better than Nokia in very ramification. Nokia is widely sold because it is cheaper.
Their phones are sleek, strong, powerful, and easy to use. My LG Rebel 2 was big but not too big. All of them are pretty reliable.
LG phone is the best. This just a vote by the public, otherwise I don't think any phone can be rate above LG.
LG is very affordable and has excellent hardware systems. Really good ui and is reliable and has fast connection to networks systems. Definitely recommend this company
7
Motorola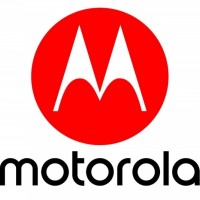 Motorola, Inc. was an American multinational telecommunications company based in Schaumburg, Illinois, United States. After having lost $4.3 billion from 2007 to 2009, the company split into two independent public companies, Motorola Mobility and Motorola Solutions on January 4, 2011. Motorola Solutions is generally considered to be the direct successor to Motorola, Inc., as the reorganization was structured with Motorola Mobility being spun off. Motorola Mobility was acquired by Lenovo in 2014.
Motorola is the best mobile phone of all the mobile phone companies. LG is fully technologically compliant, flexible, strong, and easily and fast connection to network system. It is better than Nokia in very ramification. Nokia is widely sold because it is cheaper.

Lg phones r really a balance of affordability and features. Really good ui and features at a good range. So its good to use them

I really love LG for what devices they built premium devices really
I like Motorola because this company knows which feature is to be given in which range! And The first Shatterproof phone is the best phone ever I have used! All the features that are needed in a phone! Only one advice please give stylus pen to phones please! Moto X Force Rocks! Hats off
Motorola has the best build quality... And the new Mobile Moto x force will come with first shatterproof display.. Which proof again that built quality of Motorola is world best build quality of mobile..and new features and voice command make mobile your best partner..
Motorola is the best because they are one of the biggest phone companys in the world. Even though apple has the Iphone who cares Motorola has more choices than apple also samsung may be okay but hands down I would totally vote for Motorola.
8
Huawei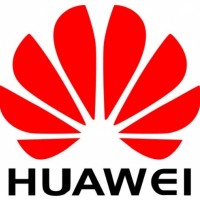 My first phone of my own. HUAWEI Ascend Y300 with great features at that time. I really enjoyed that phone. It was HUAWEI's best selling smartphone at that time and after that came HUAWEI Ascend P6 that My mother still using. These two phones made my mind that HUAWEI is really a premium brand that is competing with Apple and Samsung and it is one of the world's Top 3 companies in global sales market.
People completely forget about huawei, they are honestly such a good company. I am currently using the Huawei Honor 7 and it is by far the best phone I've ever had. The style is nice, it has really cool features such as a fingerprint scanner and it has one of the best cameras on the market. They are totally underestimated when it comes to phones.
I like this brand because they have good phones with nice features which are really cheap and affordable... but unfortunately, not popular... though iPhone and Samsung are always at the top of the list and people often go for those, I hope huawei will come to top 5 one day with better features and gain more popularity in market...
I think HUAWEI deserves a thumbs up because of its design it looks premium and elegant at the very low price point, specially the design of the P series. Even thou the build quality is not as good as the other brands but they still producing a high rated and solid smartphones. The camera of some HUAWEI phones are great it can produces a clear and nice photos even in the low light. So that's why HUWAEI deserves to be on top.
9
Blackberry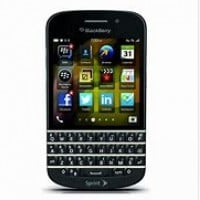 For me blackberry is god of all mobile phones in the world. Put your iPhone series in to trash and use phone of elite. Only extra ordinary people can use it. I am proud of RIM.
Yup BlackBerry is the best mobile company in the world. It is far better than iPhone and Samsung.
Which company should on top1 Which is after the many fake companies.
Instead of remove the name of this company from list.
What is wrong with you guys? Don't you know true phone? Vote for my blackberry number 1.
10
Micromax
It's The best. I had Micromax Canvas Mega E353, it runs so cool and it doesn't hangs. The display is very good, and it's speed is the best. It is the best touchscreen mobile, of the best company, and it's cost is very low! I told everyone to buy a mobile of this company and make fun with it. Thank You...
This brand should be on top because it offers best phones at low prices and it also offers awesome features at low prices. This brand is competitive of Samsung, Apple, Sony, because they offer these features at high prices
Hi this is thillai I want to share something about micromax a250 mobile, every body no one go to buy any micromax mobile phones in India they are cheating and no good relationship witg customers I have a experience them a250 model within 2month the mobile had a lot of probkem, so every body don't go to buy any micromax mobiles..9585716838 this is my mobile no..
It's the best phone in the world. Any other this much of nice specialities. It is very useful to handle.It is the hottest phone in the world. It will be the world no.1phone in the world. Thank you India make this phone to the society.
The Contenders
11
OPPO
It is the best mobiles... It doesn't hang or lag even after years of usage... Screens used in this mobiles doesn't glare in sunlight... Picture clarity is superb... The sound quality is fantastic...
I got Oppo neo 3 it's outstanding mobile brand... With lots of features...
Its awesome...I'm proud of being a family member s of oppo...I'm using oppo mirror 5..
This is a Horizontal product. I use that product & very happy.
12
Asus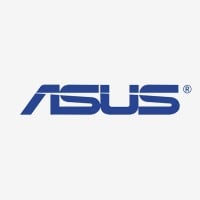 ASUSTeK Computer Inc., (stylized as ΛSUS) is a Taiwanese multinational computer hardware and electronics company headquartered in Beitou District, Taipei, Taiwan.
Excellent display & touch experience, Gorilla glass protection.
Very good Cameras, front & back, with various modes.
Good Performance & battery life.
I honestly don't like these phones that much. They are very slow for me.
It's a no. 1 mobile phone which I have been used in my life...
Now really one of the best one...
13
Lenovo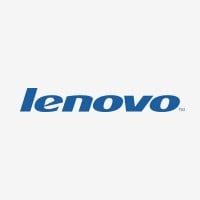 Lenovo Group Ltd. is a Chinese multinational technology company with headquarters in Beijing, China, and Morrisville, North Carolina, United States.
Lenovo should be on the Ist list... as compared to all handsets lenovo is much price affordable and less issues to be faced...
Very nice phone,..I have lenovo A5000 its cool and very affordable and the features is very very GOOD!...
Lenovo should be the first. Because it is affordable and it has premium features.
It is launching best mobiles in every budget.
14
Gionee
They have grown there business more in India than in their homeland China. Lots of love from India and excellent phones!
Gionee is the best.. And the very best... It's the largest and the number one mobile manufacurer! Amazing and durable phone
Superb company having Excellent Quality mobiles with affordable prices..
Love gionee brand very much... Because of quality... My gionee is the best..
15
Xiaomi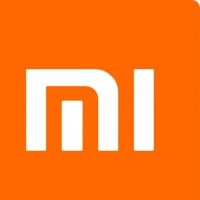 Xiaomi Corporation, registered in Asia as Xiaomi Inc., is a Chinese designer and manufacturer of consumer electronics.
Xiaomi is the best company ever beat in marketing best in products with its low price and higher product specifications the company can go to very level and can easily fight with apple and Samsung.
I am using Redmi note 3 and it is the best phone under 20k. According to me xiaomi is no. 2 company on the earth. No. 1 company is Apple of course. Samsung is worst company on the earth.
I am using xiaomi mi 4i, it is awesome phone, I am very impressed with the camera quality of xiaomi. I also used iPhone 4s and iPhone 5s. but xiaomi's camera is better than all in this range.
Thank you
I feel proud that I have redmi note 4 instead of having Samsung Galaxy 8 or iphone 7 plus..
No one company can sell mobile having this feature in this range...
16
Acer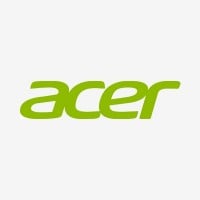 Acer Inc. is a Taiwanese multinational hardware and electronics corporation specializing in advanced electronics technology and is headquartered in Xizhi, New Taipei City, Taiwan.
Excellent quality and performance for the price. Battery life is awesome!
Ultra-fast in a compact design to meet my busy life on the go.
Acer is so awesome
17
XOLO
Xolo A500s I am using Brand I think so good mobile phone according my self world 2nd beast phone... No hanging its good result..
I too think its good... And it will reach sky 1 day!
Xolo is the phone in the world.
Xolo is the best company
18
QMobile
QMobile z5 is an amazing smartphone with stunning features and extraneous quality. All the phones of the company are really innovative, light weight and portable. Most of the phones run on fast processors and provide flexibility and durability
Qmobile is no1 mobile phone selling brand. I love qmobile as it offers stunning features and almost all the devices are well equipped with modern technology
Qmobile gives many new features in low cost. In qmobile there is modern technology and best product in the world
QMobile is the best screen touch mobile so it should be in number 1 position.
19
Lava
Lava is a very good mobile. I think that it should be in top ten.
It is one of the best mobile phone. It is the proud of nation.
Best + low price. I think it should be in top ten
It's the best company phone I have ever used.
20
Alcatel
I have Alcatel and it is great mobile. Yes, it isn't like Samsung but for low cost is great android and it is strong if it fall on the ground it will get no damage.
Its really good sturdy and quality wise cost effective.
Good battery back ups.
Alcatel phone with the best quality and design.
Best mobile in the world
21
Dell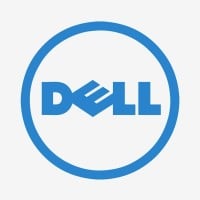 Dell Inc. is an American privately owned multinational computer technology company based in Round Rock, Texas, United States, that develops, sells, repairs, and supports computers and related products and services.
Hold on dell isn't a phone company right?
Dell and Samsung are the best!
Dell mobile company is best.
It is the worst of all
22
OnePlus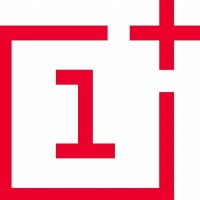 One Plus Technology Co., Ltd., commonly referred to as OnePlus, is a Chinese smartphone manufacturer, which is based in Shenzhen, Guangdong.
The best phone out there that is not a Samsung, Apple, Pixel, or other android phones. The pixel and plus series are running android. Oneplus is the FlagShip Killer.
Way better than Samsung or apple, on price alone. Their phones also feel premium and well designed. Certainly a company to watch for in the future.
Priced right, pure Android experience and growing fanbase! Lots of updates!
It's OnePlus. I want one, by the way.
23
Spice
Spice mi-506 is good phone.
Worlds best smart phon
24
Vivo
Vivo is amazing and faster than fastest.its cool super brand I think in ranking it comes 1st in the list.it crossover oppo from camera quality, samsung from speed quality, nokia from lasting quality, micromax from sound quality and apple from android quality. So I think it's better for all people
It should be world's number 1 brand as it's features and hi- Fi sound and so many amazing features which is not providing by any other brand.
Vivo is best in sound quality and picture quality, the processors of vivo are very good.
Vivo is best for sound and looking.
25
HP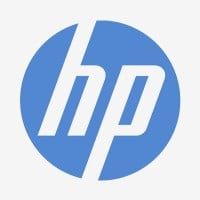 The Hewlett-Packard Company was an American multinational information technology company headquartered in Palo Alto, California.
PSearch List