Best Mobile Phone Companies
jhend145
The Top Ten
1
Samsung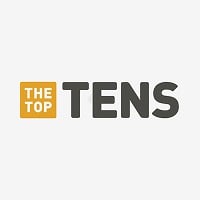 Samsung is a South Korean multinational conglomerate company headquartered in Samsung Town, Seoul. Its primary products are apparel, chemicals, consumer electronics, electronic components, medical equipment, semiconductors, ships, telecommunications equipment.
I am very proud of myself getting a samsung galaxy S3 instead of the iphone 5! This company knows how to make the most lightest and active phones! It also has android, the best software for phone yet. Very good camera and settings! This phone can hold you whole technological life!
Obviously, am owning Galaxy S2 it's awesome. I have used nokia before but was not satisfied...
It is the best company in the world
Samsung the best
764 Comments
2
Apple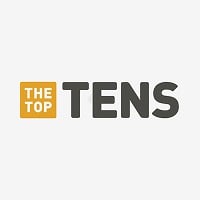 Apple Inc. is an American multinational technology company headquartered in Cupertino, California, that designs, develops, and sells consumer electronics, computer software, and online services.
Apple is by far the company that makes the best stuff, unfortunately they're very restrictive. But that is what jailbreaking is for.
Best touch phone making company...! Better than nokia and samsung!
The Touch is very soft, probably the best company evrr.
I nokia phone is very very high budget phone that 's why I hate nokia phone
M always prefer apple instead of all other brands because it is best company for cell phones, m using iphone 5 n my bro just purchase samsung galaxy S3 but it is nothing in front of I phone 5, Apple is awesome..
Android phones are better
705 Comments
3
Nokia
Yes... Absolutely nokia is user friendly mobile, all over the world which makes it to be at top 1st.
Nokia should be number one because it is better than Samsung in every way!
The best mobile phones in the market. Easy to use, flexible, strong, full optioned, and supported parts all over the world.
Build quality, reception, strong signal, very good sound, durable, reliable.
423 Comments
4
HTC
HTC should be at top. Some People hate HTC because they just can't afford it. HTC offers the best hardware and the best UI than any other mobile and it is a LOT better than Samsung.
I've been using HTC mobile phones from past 2 years... And they've always came with new design, UI, hardware... Whereas Samsung products design look the same
Fluent and can be used by INCREDIBLE HULK without breaking down
Best phone brand
375 Comments
5
Sony Ericsson
Sony offers the best when it comes to their phone's camera. And their screen are scratch resistan and reflective. All sony smartphones is the best when you look at their rivals. They offer a price that is more than worth of what you bought from them. Other brands become expensive because of their name but even though sony is popular they offer you the best not like the other phones that offer you their names. With the softwares, applications, of course camera, games, quaity, price, services, style, animations and all what you can't imagine on a phone, Sony have it!
Eperia phones are the best in design than any other company and in applications too... But samsung at the top not worth it all samsung phones are same designed and nokia phones are now outdated
At the same time sony offers you great looks
Sony Ericsson is all about perfection. The new SE mobiles are just great and are fully loaded with applications. The SE phones provide most of the necessary functions for a mobile. The Smartphones series Xperia is really good.
hmm
142 Comments
6
LG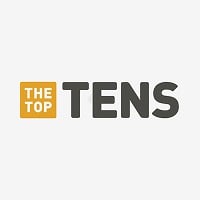 LG is the best mobile phone of all the mobile phone companies. LG is fully technologically compliant, flexible, strong, and easily and fast connection to network system. It is better than Nokia in very ramification. Nokia is widely sold because it is cheaper.
Lg phones r really a balance of affordability and features. Really good ui and features at a good range. So its good to use dem
I really love LG for what devices they built premium devices really
Lg phones are the best. They have a LOT of storage and battery lasts long. I'm proud to have an LG.
56 Comments
7
Motorola
The best in Quality and world's first known mobile company.. Will be back with huge success. Expecting Moto x to turn all around this ranking...
Motorola is the best because they are one of the biggest phone companys in the world. Even though apple has the Iphone who cares Motorola has more choices than apple also samsung may be okay but hands down I would totally vote for Motorola.
It is one of best mobile company.
Motorola is one of the best Android mobile.which provide stock Android version to improve software...
Motorola company different doing and different thinking...I love Motorola company..
And it has announced a new Motorola one power...
Thank for Motorola company
137 Comments
8
Huawei
Nice look with great features for low cost.. Build quality is very good. It gives you the feel of using mobile phones that you buy for high prices in samsung, sony, etc.. I used huawei ascend y300 and did not find any cons till now...
Huawei p30 pro is amazing it should at least be on 3
Huawei is best mobile brand
The HUAWEI IS A NEW mobile phone brand that hits the market this day... I used huwei ascend y300 it works fine! Battery is ecxellent... 3 to 4 days of normal usage...3 times it fells down 1.6meters of height... Price is affordable... Durability is quite good..
157 Comments
9
Blackberry
No doubt it is the best phone
The only king of mobile phones
No doubt that it is the best mobile phone company
Best
95 Comments
10
Micromax
I love micromax company because I am geting the same feature phone with my affordable price its wonder full. I will say customer to be a part of micromax and enjoy it
I have seen this micro max company have design the many mobile phone with affordable price as compare same features in other brands
Micro Max is making best mobile with affordable price
Not micromax is tracking is very bad company
264 Comments
The Contenders
11
Oppo
I got Oppo neo 3 it's outstanding mobile brand... With lots of features...
It is best
I have oppo n1 mini it's very awesome mobile start look and soft. Touch
My best...
104 Comments
12
Asus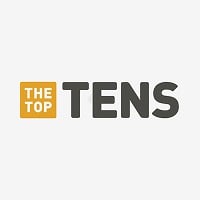 ASUSTeK Computer Inc., (stylized as ΛSUS) is a Taiwanese multinational computer hardware and electronics company headquartered in Beitou District, Taipei, Taiwan.
Because my smartphone is asus.
The smoothest touch experience
I think best phone and reasonable rate, good feature, it will come number 1 next-generation
Its good company I used its mobile are good
55 Comments
13
Gionee
Gionee is the best.. And the very best... It's the largest and the number one mobile manufacurer! Amazing and durable phone
This company as best mobile quality
Super amazing manufacturer super hardware
They have grown there business more in India than in their homeland China. Lots of love from India and excellent phones!
92 Comments
14
Lenovo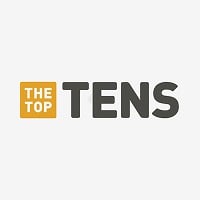 Lenovo Group Ltd. is a Chinese multinational technology company with headquarters in Beijing, China, and Morrisville, North Carolina, United States.
I recently brought lenovo p780 its great
I bought a lenovo s930 great phone with affordable price
I love this it has every thing best
World best mobile budget mobile
64 Comments
15
Xiaomi
Greatest phone ever, solid fight with apple, samsung & other similar brands
Its fantastic with enough storage capacity using MI 8 SE
Best
Mi3 the best mobile and better mobile
107 Comments
16
Acer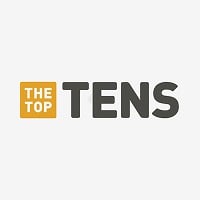 Acer Inc. is a Taiwanese multinational hardware and electronics corporation specializing in advanced electronics technology and is headquartered in Xizhi, New Taipei City, Taiwan.
I love my Acer phone it's really great I dropped it at least 56 times and I'll tell you what each time it's never broke and I've had this phone for almost 5 years now and it's maybe an old phone but I'll tell you what it still rings at dings and the ding-a-lings
Excellent quality and performance for the price. Battery life is awesome!
Acer is so awesome
Outstanding and awosume
4 Comments
17
XOLO
Its good and affordable and stylish and it has basic and premium features and the quality is good too service network need some makeover however its good considering company is relatively new
I am using still 2 years it the best mobile to me no hanging and the very good look
Xolo A500s I am using Brand I think so good mobile phone according my self world 2nd beast phone... No hanging its good result..
I am using xolo its awesome it will reach top ten a day
19 Comments
18
QMobile
This the best mobile phone company all times. Number one.
Best mobile company it... number one brand.
Qmobile gives more features in low cost but they don't make it a good quality product..not only quantity matters but the thing that matters is the quality of a product...
QMobile z5 is an amazing smartphone with stunning features and extraneous quality. All the phones of the company are really innovative, light weight and portable. Most of the phones run on fast processors and provide flexibility and durability
53 Comments
19
Alcatel
I have Alcatel and it is great mobile. Yes, it isn't like Samsung but for low cost is great android and it is strong if it fall on the ground it will get no damage. - Vic1141
Alcatel phone with the best quality and design.
Best mobile in the world
Perfect mobile in the world
8 Comments
20
Dell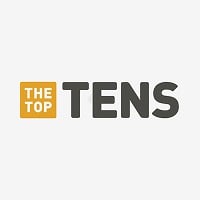 Dell Inc. is an American privately owned multinational computer technology company based in Round Rock, Texas, United States, that develops, sells, repairs, and supports computers and related products and services.
Hold on dell isn't a phone company right?
Dell and Samsung are the best!
It is the worst of all
Dell mobile its owesame
2 Comments
21
One Plus
OnePlus 7 is the best mobile phone ever!
Seriously OnePlus should be in the top ten list
Top 10 phone company
It should be in top 10
This product is LIT IT IS so GOOOD
25 Comments
22
Spice
Spice is a best mobile brand
Worlds best smart phon
Spice mobile is not good mi 506
Very boring mobiles never buy
4 Comments
23
Lava
It's the best company phone I have ever used.
Lava is best mobile and a low price
Lava is a very good mobile. I think that it should be in top ten
LAVA Mobile Very Good
32 Comments
24
Karbonn
What is best mobile of karbonn?
This is an company best product low price
I like karbonn phones
It has amazing touch... It has all features of android smart phones and is still so affordable
20 Comments
25
HP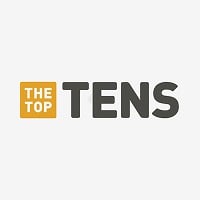 The Hewlett-Packard Company was an American multinational information technology company headquartered in Palo Alto, California.
Out standing
This is the best I got an hp pavilion Hdx it's so famuos
26
Vivo
Best mobilephoen ever
Best but need more
Vivo is best in sound quality and picture quality, the processors of vivo are very good.
Vivo is good company this screen sensitive and good quality mobile unique features
35 Comments
27
Nexus
Nexus has the best phones according to me I have a nexus and it is awesome it has the latest Android
Best company...
I have a nexus LG. It is great. I had a defective one and called T-Mobile. I had a 2 year contract on my LG. They shipped me out a new on the next day and I had to return the defective one without paying shipping!
28
AT&T
I gets service in the woods
29
Sky Vega
It is very nice mobile company
Outstanding and brilliant
Very Nice Company
This is 1st in top ten
1 Comment
30 Siemens Mobile
31
Vodafone
Waste network ever
good
No signals in outer states and in villages useless ramcharan ads useeelesss
Itna ghatia phone
1 Comment
32
Celkon
Celkon an Indian company please vote for it to make on top
Best I have seen in cheaper cost
The Best Mobile in India
One of the best phone at cheaper cost
10 Comments
33
Panasonic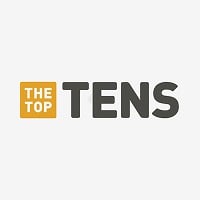 World class quality smartphone with best performance. Oldest company in consumer electronics.
Nice phone you made
...please made more nice smart phone
Good as compare to phones which are in top
Very good phone
7 Comments
34
Intex
Intex is providing us best range
Intex aqua i7 fully featured phone in low price.
This is better than samsung
Great mobile and software
5 Comments
35
Symphony
It is just unbelievably best phone
Symphony the best in low price of Bangladesh
It's a hard mobile.
One of the best brand of android mobile
6 Comments
36
Blueberry
Good not than blackberry
Colo is a best phone
Nice phone and battery backcap
37
China Mobile
China mobile Awesome
Malata mobile
China mobile bakavas phone
China samsung se aage hai
1 Comment
38
Coolpad Dazen
Coolpad is good products mobile work is awesome
Nice features!
Coolpad is best mobile
One of the best mobile.
2 Comments
39
Tecno
It's the best and affordable
This is the best phone in the world just search the phone it is really good
Best of all try it
Tecno is the best than other brands
40
Infinix
Very Good Phone
I have infinix hot4
Infinix s is a blast
I have infinix note 3 pro its best
4 Comments
41
Walton
They have some really good android phones... Nice, flexible, cheap and durable... Best mobile phone company from South Asia...
Best mobile phone in Asia
They are too damn GOOD
It's really nice phone and it's also cheap.
9 Comments
42 Virgin
43
ZTE
It is one of the best mobile company
Good phone is so much for the first one the other phone
The worst phone ever
Best smart phone
3 Comments
44
Reliance
This is for alcatel, yxtel, more
Lyf mobile is best in India as compare to others
Best service due to two years warranty
Thank you reliance
45
Videocon
My new tablet is videocon
Bks I am using tis as my phone...
I have 26 phones of vidiocon
I used a mobile of videocon, n yes I liked it n after I know that it, s a Indian company I really fell proud.
1 Comment
46
iBall
Technology company in India
Good and quality products
Good products
Nice phone...
47
Infocus
The best front facing camera of all in focus mobile phones
Greatest phone at cheapest rate
Nice company
InFocus has 118 Service centres and best in class rating
12 Comments
48
Google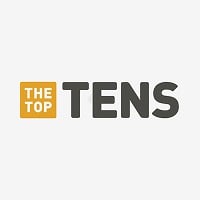 Google is an American multinational technology company specializing in Internet-related services and products. These include online advertising technologies, search, cloud computing, and software.
Best company
The Nexus Series of Smartphones and Tablets, is Google's flagship product.
BOO LAME I WISH THIS COMPANY COULD GO AWAY - jackintheboxisgross
49
Microsoft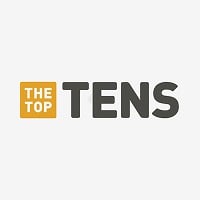 Microsoft Corporation is an American multinational technology company headquartered in Redmond, Washington, that develops, manufactures, licenses, supports and sells computer software, consumer electronics and personal computers and services.
Microsoft is better than nokia
How did u forget this
It gives best quality phone at lowest price but the Samsung and apple gives the Same quality in above 50000
Microsoft has the best quality of everything which it makes.Microsoft has cheap and best mobiles...
15 Comments
50
O+
This phone company deserves to be in the highest rank - Rayray
Because it is more convenient than others
PSearch List
Related Lists
Best Mobile Phones of 2011
Top Ten Best Mobile Phones of 2015
Best Samsung Mobile Phones
Top Ten Best Mobile Phones of 2014-2015
List Stats
19,000 votes
105 listings
9 years, 211 days old

Top Remixes (57)

1. Samsung
2. Nokia
3. Apple
BooB

1. Samsung
2. Apple
3. Gionee
miozabala

1. Apple
2. Motorola
3. Samsung
jkj
View All 57
Error Reporting
See a factual error in these listings? Report it
here
.