Top Ten Best Smartphone Brands
1
Samsung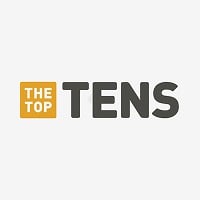 Samsung is a South Korean multinational conglomerate company headquartered in Samsung Town, Seoul. Its primary products are apparel, chemicals, consumer electronics, electronic components, medical equipment, semiconductors, ships, telecommunications equipment.
Samsung Galaxy S II is the best smartphone of all time I dare to say that. What I meant is that the year 2011 it came out, it surpassed all other smartphones easily with its remarkable and AWESOME speed, stunning OLED screen, beautiful, BEAUTIFUL design and shape and so many more. I'm not exxagerating here. It's a matter of FACT. The Lite'ning Rom, Wuhh. A major impact on the galaxy s2. I can say that its lightning fast and very stable. Even the Apple iPhone 5 can't match the speed of the beast galaxy s2. Seriously, it was tested and proven. Consider it, future smartphones nor from Samsung, HTC, Apple whatsoever cannot fight the victory did by the galaxy s2 during it did in its generations.
Samsung Galaxy S-II is the king of all the other smartphones till date. I got to hear that, Galaxy S-I is going to released soon. If it is so, then its gonna be the killer of all the other smartphones out there. Samsung Forever..
Reliable and lots of options with different prices compare to Apple expensive yet costly - robbiegarcia20
If you are going to buy an android phone Samsung is the best. Samsung is for better reward. If you are going to buy an android phone just go and grab one you will not regret for buying it.
2
Apple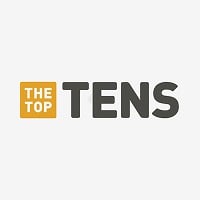 Apple Inc. is an American multinational technology company headquartered in Cupertino, California, that designs, develops, and sells consumer electronics, computer software, and online services.
Being able to afford an Apple product might mean you have financial status, but it doesn't automatically make you a superior being...it just makes you a wannabe hipster. Apples used to be something special, they used to collaborate with the hardware manufacturers that supplied their devices to offer truly unique and "apple only" features. Apple used to be synonymous with reliability, simplicity and innovation. But ever since their iPhone 4 it has been one mistake immediately following the other. Their tablets and phones aesthetically are no more than copy and staple remakes of older phones and have absolutely no flattering new features at all which unfortunately seems to be the industry norm. But what's most frustrating is the fact that the hardware specs of all Apple touchscreen devices are anything but awe inspiring. I have a galaxy note 3 from two years ago that, according to statistics released by Apple, will outperform the not even released yet iPhone 7. How can they be so far ...more - cagecrasher
What on Earth happened to Apple, the company is way better and way more efficient on technology. - BloodFang
Where do I start, if I was to choose any smartphone it would defiantly be an Apple because the quality is excellent and great apps that are privately made. Do not choose other cheap alternatives like Samsung especially that steal the ideas from apple and try to compete in their market by stocking very similar items that are terrible. When I say an Apple phone is simple I mean nothing can go wrong while using this phone/brand while other brands like Samsung & Htc are cheap gadget phone that are slow and un reliable. Don't make the wrong choice
Apple is also the best but there iPhone are so much expensive.These phone are not value for money but if you have enough money to afford its worth it...
3
Sony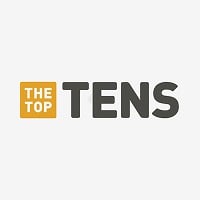 Sony Corporation, commonly referred to as Sony, is a Japanese multinational conglomerate corporation headquartered in Kōnan Minato, Tokyo, Japan.
Even before I use sonyerricson great picture resolutions, smooth quality of softwares and they always aim for the best phone with each release.
Sony is great! I recommend Sony to those who like to play games, listen music and watch movie through the phone! If you are a young and playful teenager or youth, Sony's phones are really a great for you!
Sony should be Top 3, have you seen their features and HD video and camera, and they even have Quad cores and 1.5GHz Snapdrago, Qualcom, Adreno, plus there smart phones are water proof, actually they should be at 2, because iPhone only has dual core, even iPhone 5 dual core, that sucks right, tsk tsk... People just buy the Status symbols, they don't use it properly..
Sony, besides producing household electronic devices and PlayStation, they also produce their own smartphone brand, the Sony Xperia series.The design and shape of this smartphone is very different from most smartphones because it has a rectangular shape. - Haekalhakim
4
LG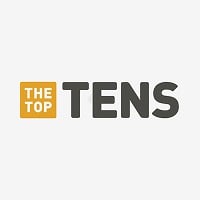 I have the LG K30
It is so good
I wish I could know when people read my messages cause not everyone responds especially my mom!
It is the best company because of their service.
LG makes some really good smartphones, ok not as super as Iphone, but works well. Nice ro have a LG phone.
Lg for special features an innovation
5
Blackberry
I tested many android and windows devices, but I experienced good with blackberry. I never experienced better sound quality in any other devices. BlackBerry cannot compared with any other devices, its special. My first smartphone was BlackBerry and my last smartphone also will be BlackBerry.
Beats everyone with the uniqueness!
The first always will be the first, blackbery invented the smartphone, and he has been faithful to its vision of being the creator of its own operating system
Blackberry is so different, it feels so good when I touch this.. They really Research In Motion, so any key pressed is so harmonious.. Hard to explain but I like the feel of how this phone built the software. I actually love the BB10 OS much more than android, promised to not use blackberry anymore because of its changing OS. But when I try blackberry aurora, I could tell that it is worth.. I still love the blackberry...
6
HTC
Definitely the best, despite a few faults to the 2011 models. The HTC One series, especially the top-end flagships are the most beautiful smartphones ever. Apple and Samsung take no risks and bring out the same phones every year that have minimal changes. HTC always do a complete change. Someone try to find a substantial difference between the S3 and the S4, or the iPhone 4s and the iPhone 5. See there are none. But find a difference between the One X and the One, there are many, including physical design and general beauty. The One is the first phone to be completely made of Aluminium and all that, also invented Ultrapixels.
HTC Sensation XL with Beat Audio... Two Thumbs Up!
I've had the sensation and now the inspire and they are both amazing! I am forever an HTC buyer!
The best of the best because iPhone ever changes and it's only brainwashing people and samsung's design is UGLY. Only HTC changes a lot, has good design, fast enough and has good cameras etc...
7
Nokia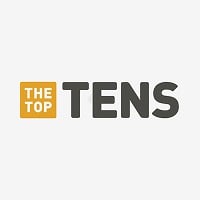 Nokia! Move forward! Try more! I believe I can see this brand go further in the future. I'd still like the N9 and the Asha 311. The Lumia's look is not bad. Just keep improving, overcome this challenge leave behind all the waste.
Nokia may have loosen the game, but they are still on track, no brand was ever able to put vibrant colors to phone without forsaking the look of quality to the phone, you can drop your lumia at 5ft without worries, but with other brands, it will need repair. No brand can give you such quality photo, no dual core phone is as fast as nokia lumia 520, graphics are superb, solidity is superlative, you know you are holding a quality phone when you touch a nokia device.
Nokia is the best smartphone ever, I used nokia phones for more than seven years, my last phone last for for three years and now it still working... Nokia really rocks...
Simply Nokia. Pure, secure and always up to date. It just keeps getting better!
8
Motorola
Best smartphone I've ever used. The Motorola system itself is steady and always robust, very reliable. Any problems with this brand that I have had over the years have primarily been either software related, or a problem with the Verizon network itself.
Motorola is by far the best smartphone brand in the world! They are very innovative and are the best looking phones out there! Go motorola!
I always use MOTOROLA phone, because it functions are very interesting for me. So I uses MOTOROLA definitely. It nothing like others
I've started using Motorola g5 plus and I loved it, I own a g7 plus now and I'm surprised how good Motorola phones really are. Amazing camera, speaker's, software and SD slot with 3.5mm jack and usb type c, 27 watt charger, the best phone I used since HTC. I will never go back to a flagship phone again.
9
Xiaomi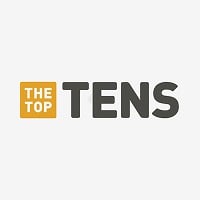 Why the hell is Xiaomi so low? Come on people vote for Xiaomi as they have launched their new flagship the Mi4 which has excellent specs for a cheap price.
Hell man it is

Why the hell is Xiaomi so low? Come on people vote for Xiaomi as they have launched their new flagship the Mi4 which has excellent specs for a cheap price.
It's the best compared to most skinned Android phones, but to experience the best of Xiaomi go to it's Android One variant, Mi A series, instead of upgrading to flagship, if flagship specs are not necessary. Stock Android is still the best for everyone, it doesn't need flagship specs to run smoothly and receive longer updates.
First launched in 2011 Xiaomi has now become a brand that is no less competitive with Samsung and Apple now they have mastered the world smartphone market.with smartphone sales almost same as Samsung does. - Haekalhakim
10
Huawei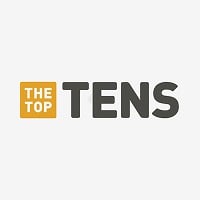 Huawei seems to "fall" in the sale of smartphone world. Why I put Huawei in 9th position because it is very reasonable, they are now forgotten as they stop using the Android OS, due to trade war between the United States and China. Even though they also offer a number of quality products and high performance, but they have been replaced by other smartphone brands such as Xiaomi, Asus, etc. - Haekalhakim
Its hilarious that people voted Huawei below Micromax! And even Asus!
Off this record, I own a Huawei ascend mate and I must tell you its been one year from the launch I just got my 3rd firmware update Jelly bean 4.2.2. No hardware problem yet and trust me I am literally throw away and drop the phone sometimes. Although my friend got the phone's screen broken but got it replaced under warranty without any hustle in just 4 days. Amazing service
Just because Donald Trump is a total git and discrediting Chinese phone brands doesn't mean they're not good. Use common sense people!
I can just put this in number 3 but since they doesn't support android on their device because the trade war between the United States and China.and their smartphone sales now is decreasing they become the forgotten smartphone brand.but I amazed with their smartphone performance and features. - Haekalhakim
The Contenders
11
ASUS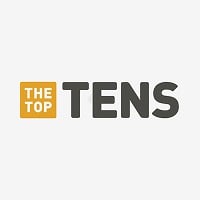 ASUSTeK Computer Inc., (stylized as ΛSUS) is a Taiwanese multinational computer hardware and electronics company headquartered in Beitou District, Taipei, Taiwan.
Love asus padfone their catching up. Just give them a little more time to keep produce and selling more, espacially if it comes the United States of America I sure it will sell, and if they also make ads.
Best company and most trusted company also Intel is just awesome
Love Asus because of their attractive features like smooth touching...
Asus has one of the best smartphone cameras so Asus has to be in the top 5
12
Lenovo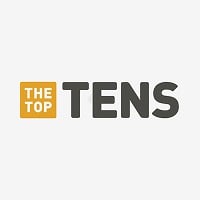 Lenovo Group Ltd. is a Chinese multinational technology company with headquarters in Beijing, China, and Morrisville, North Carolina, United States.
Best phone ever! S960 technology almost same as apple, Lenovo should be in top 5
The best mobile I ever had I have been using mobile since 1999 but lenovo is the best mobile I had until this in my life awesome duet...
Best phone ever even if not it shouldn't be ranked as 14 because from my openion it is better than motorola, asus and micromax. And nokia may be a good brand but not at all good as a smartphone and the funniest thing is that Google that is ranked as 10th is said to be android which is a os but hey we are talking about smartphones my friend and alcatel is so not known that before now I haven't even heard of it
Lenovo is the best smartphone ever
13
Google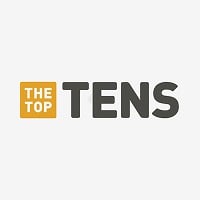 Google is an American multinational technology company specializing in Internet-related services and products. These include online advertising technologies, search, cloud computing, and software.
We can't make this list without including Google as the creator of the OS for all android smartphones in the world. Don't get me wrong they also created a smartphone that is very high quality and very worthy to buy. Google Pixel 4.Google is also the first smartphone brand to get an Android 10 update on their Google Pixel 4 phone. - Haekalhakim
The launcher of the very popular phone OS the android.Google not just doing business in making software and apps but they also Make high-performance smartphones.The latest from their current smartphone brand is Google Pixel 4 which is already supported with Android 10. - Haekalhakim
Google is the owner of android how come it is over here it should be number 1
Google is the answer for any problems.
Tired of iPhones?
Tired of Android countless problems?
Just switch to stock Android.
Stock or near-stock Android is what really make phones best.
14
Micromax
The technology is available to all the players. The difference comes from how you use it to optimally cater the needs and wants of the customer in a reliable way. That's what makes Micromax stand out and essentially what catapulted it into the hall of fame with the bigwigs. Way to go. Micromax. The star of rapidly growing markets.
Highly satisfied after using the micromax phone. It is going to be a best Indian smart phone company. All the best
Micromax is better smartphone brand in India and this is low price phones with best quality
The quality of micromax smartphone is better than samsung, and micromax gives more features at the low price than samsung..
15
Nexus
Nexus is way better than alcatel.
I'm about to get a Nexus phone. Can anyone tell me if it's a good phone or not
Google and Nexus are supposed to be the same
If you buy a budget phone try huawei
16
Alcatel
I like Alcatel phones. I have several phones, & so far, my most reliable phone is an Alcatel 871 non-smart phone! I have a Pop also, but I still went back to the 871.
Alcatel is better than nokia mann
Alcatel deserves to be in the third place
Alcatel should be the third because it has cool and new features than the rest from 3rd to the last. It also has many invented phones so it deserves to be in the third place
17
OPPO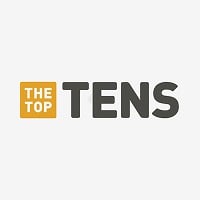 Maybe this smartphone brand is not very popular in the United States, but in Asia, especially in India and Indonesia, this smartphone brand is very famous and very much bought by the public because the price Itself and the performance and their camera resolution that make this smartphone is very popular Among the peoples who use to upload their photos in social media. - Haekalhakim
Oppo has become part of a smartphone brand whose popularity is rising very fast. This is because they offer a smartphone that has a camera that is "bokeh" for those who like to upload photos on social media. In addition, the performance and price offered by those owned by This smartphone is worth having. - Haekalhakim
Oppo is the best quality smartphone, it should in top ten list
Great phone. Beautiful. Beautiful. Beautiful. It's a surprise Oppo's not in the top ten. Well, they're relatively young. And it's hard to compete in a market under the reins of psychological maneuvering. Top 10 or not, Oppo's really is a thing of beauty. Excellent engineering and superb aesthetics. Thank you OPPO!
18
OnePlus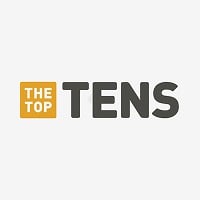 One Plus Technology Co., Ltd., commonly referred to as OnePlus, is a Chinese smartphone manufacturer, which is based in Shenzhen, Guangdong.
OnePlus should be in top 5 hands down..they have a snapdragon processor 855 their first to introduce 90 hz refresh rate provide great battery life and super charging for their devices solid camera as well all this for $600.. they compete with apple Samsung without hitting you with the hefty pricetag their always improving and constantly listen to their fans
It's a Stock Android phone with features that really matters. If they're just choosing iPhone, because of longer updates, or Samsung, because of thinking that it matches iPhone. But actually what match iPhone is Stock Android. If they think that iOS or Stock Android is boring, One Plus is the best for them. One Plus did a great job for maintaining the Stock Android feel. Only Near-Stock Android can beat Stock Android. I relied on some features of Xiaomi's MIUI, but I use Stock Android theme with Poco launcher. My only drawback to switch from Xiaomi to OnePlus, is the proprietary fast charging technology, but to most, simplicity is what matters. Android phones should be in Stock Android look by default, and just let the users decide to customize it.
Smartphone brand that on the rise,yup oneplus is the new competitor of Samsung and Apple,I don't know too much about this brand but what I now is this is a very high performance smartphone brand. - Haekalhakim
Oneplus is suddenly on the rise because of their smartphone products that have specifications that rival Samsung and Apple smartphones. Even though the price is quite expensive, it is only natural for a smartphone that has a Qualcomm Snapdragon 855 chipset and a high-resolution camera. - Haekalhakim
19
ZTE
Come on guys these growing companies can achieve great potential in the Smartphone market today. ZTE devices offer great value for money that can be very competitive in the market today. I do belive they are going to step up their game soon to beat the Big manufacturers like Sam-Plastic and Pineapple!
I used to have a Samsung, apple and zte phone and out of all of them I would prefer zte as it is the best and has all the features combined that u would find in apple and Samsung so I definitely recommend it!
I just got one today so far great phone cheap to
I believe it's a good phone for a reasonable cost
20
Panasonic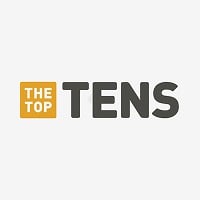 Best phone. Great battery. Camera super
I am also use smartphone of this company its very cool and biliveable brand.
Best smartphone's ever
I think it's good
21
Gionee
Best fone for the price.. Awesome display.. But very low speakers.. Low quality earphone out..
Super mobile I'm using these mobile only
Good specs and designs
Very good smart phone in good price segment
22
Vivo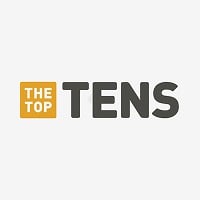 Same as oppo, vivo also seems to have become a smartphone brand that has successfully topped the global smartphone market along with xiaomi, Samsung, Apple, and Asus. the performance, price, and camera offered by these smartphones make them as smartphones that really want to be bought and owned by many people. - Haekalhakim
This smartphone brand is indeed similar to Oppo,from the design the performance the camera it very Similar.That's because they are a company they are both a subsidiary of a Chinese smartphone company called BBK electronics. - Haekalhakim
The vest phone it is like an super phone
Nice looking phone and nice mobile device
23
Realme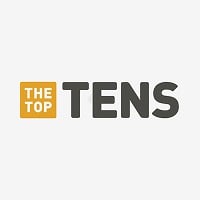 Smartphone brands are on the rise because of their very modern designs and specifications. Besides this smartphone brands are also very popular among young people because of their cool designs and affordable prices. - Haekalhakim
A smartphone brand that is also not very popular is Realme. This smartphone brand is also on the rise like Oneplus.the thing that makes Realme is a very popular smartphone brand is because they offer you a high Spec smartphone but with not too much price. - Haekalhakim
The beat smartphone brand with all the essential features. - RavBajwa
24
K-Touch
Superb quaslity camera
25
LeEco
Best Phones Ever
BEST PHONE OF 2016
Awaesome phone
I wish that leeco in 2nd place
And Samsung in 1st
26
Pantech
Sky vega iron 2 is best and better than s4
27
Walton
I like this brand. Because, best device in low price. Also works great.
Awesome For various class of people
I think it's awesome
The best phone company in universe...
28
Lava
Lava is the best battery live giving company because the battery life in lava phones its just amazing
Best quality brand Lava mobile phone
Lava phones are rally good...
What a phone yar
29
Coolpad
Cheap and awesome smartphone. Provide extraordinary features in their smartphone at unbelievable price.
Nice!
More! More! Innovation and more improvement of the product!..
Cheap but the most best smartphone
Cheap and features phone
30
LYF
2 years of guarantee with Indian tag
Indian's kingmaker
Best smartphone
Great phone
31
Meizu
Very good smartphone
Very good performance good for selfie, very fast data connection
Best
thunks
32
Xolo
The xolo brand gives best ever smartphone under less money.
Best ever mobile in Indian brands
Xolo rocks. better than micromax
Very bad phone
33
QMobile
It's the one of the best brands and the best thing about it is that its smart phones like the new A950 etc are just like those of samsung but are a lot cheaper.
Cheapest but quality phone. NO one can deny this fact about this stunning product.
There is cheapest phones In premium Spec And there is good quality not bad
Attention (By Adder) : This is a joke... I Hate this mob - ABD33
34
One Plus Two
Best flagship killer
Superb phone...
Amazing
Best mobile
35
O+
For me it's the best. Moves without a touch that's it's motto. Fast and awesome alerts notifications. No doubt for me it's the best
O+ 360 HD is cheapest but good quality android phone here in the Philippines. Very great HD display - Rayray
O+ 360 HD is the best HD display. Great specs too! - Rayray
36
Microsoft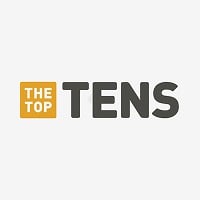 Microsoft Corporation is an American multinational technology company headquartered in Redmond, Washington, that develops, manufactures, licenses, supports and sells computer software, consumer electronics and personal computers and services.
I love Microsoft Lumia smartphone it's operating systems is awesome comparer with ios and android but Microsoft is windows os awesome I love this operating system
Lumia is lumia right no company win this brand
Perfect smartphone...NO HANG...
Best and affordable like Lumia 535 cost effective Lumia 435 and all needs Lumia 640xl. Also it has the most talked personal assistant Courtesans
37
Karbonn
Titanium range is the best
Only look better not a variety Karbonn company
Its has many features at low cost
Good phons
38
Infocus
A phone with good features and also in less prize
Infocus is best smartphone it price is low and features is very good
Please buy this it is good smart phone make infocus world best company
Superb smartphone ever...
39
Cherry Mobile
Good price and nice phone. The price is very cheap then the phone is look better than other. When I buy Cherry Mobile alpha view I like it scren is 6 inch and window phone and the price is 80 to 100 dollar
So great price and descent phone
Great and cheap
Cherry mobille is affordable and nice...
40
Acer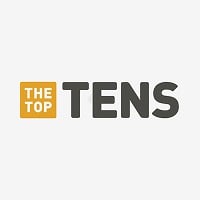 Acer Inc. is a Taiwanese multinational hardware and electronics corporation specializing in advanced electronics technology and is headquartered in Xizhi, New Taipei City, Taiwan.
The best and affordable intel tablets
I'm not a fan of acer, but why acer at 57th place?
How about the acer smartphones? Should they be in the last place?
Best phone.. for me
41
Infinix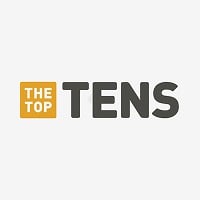 ZERO 3 camera and performance is really superb. And it doesn't really expensive as Sony Xperia X.
How is this not at least top 40
42
Intex
Its touch screen I like very much than many branded mobile
This is a best quality phone
I love intex smartphone
The best smartphone company in India!
43
Wiko
I chose this phone...I don't no why..
44
GLX
The best of brands in the Iran I.R.I.
I love i
45 Ninetology
46
Kyocera
Is this a smartphone
47
Kogan
Really cheap and high quality
48 Bphone
49
Sharp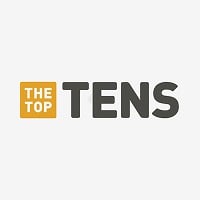 Sharp Corporation is a Japanese multinational corporation that designs and manufactures electronic products, headquartered in Abeno-ku, Osaka.
Mars has two moons only!?
50
FairPhone
Best phone in America! ; by along shot
I have my poop and I buy it in the supermarket and it was really nice
PSearch List