Best iPhone Apps
1
YouTube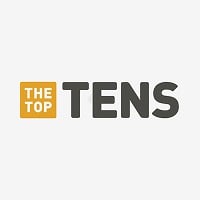 YouTube is a global video-sharing website headquartered in San Bruno, California, United States. The service was created by three former PayPal employees in February 2005. In November 2006, it was bought by Google for US$1.65 billion.
YouTube I great, but lately the drama has been completely ruining it.
You can watch anything from tutorials to movies
Until YouTube takes the movies down for copyright infringement anyway... - 3DG20
This should be rated #1 on this list! - brandololz
YouTube kills the list by far
2
Angry Birds
How did the game lose it's popularity, the game was good, it's not as good as other video games, but it still was fun, but I am hating how the games dropped like a rock in recent years like Angry Birds Transformers, Used to be good, but now stupid, same with Angry Birds 2, though it's good, really only 7 birds, Red, Bomb, Chuck, Terence, Matilda, The Blues, and Silver, no Hal, Bubbles, or Stella. The Movie of Angry Birds I thought would bring it's popularity back, but it didn't. In all I still love Angry Birds games, Classic, Seasons, Rio, Space, Star Wars, and the Spinoff Bad Piggies
It's fun but sometimes can be boring
I honestly don't know who doesn't like it
Eh..
Not as good as I used to remember. - starryrcad
3
Clash of Clans
The creators of this game is a genius! They mixed FUN and strategy all in one. I don't get why it isn't even in the top ten! It should be like number 5! People these days are clueless when it comes to games.
Best. Game. Ever. So addicting I could play on it for 5747 years nonstop! Only problem is how long everything takes to build and upgrade
Deserves to be in top 15, it is better than minecraft. It is a fun strategic game with millions of players and thousands of clans. Best part is, its free
This game exists for no other reason but to get money from you - thunderstar1124
Or you're too lazy to even level up. You don't even need money to be good at this game. - MasterCreepy
4
Minecraft PE
I honestly prefer Minecraft Java Edition, but this is still good! - MasterHand
This game deserves to 1st place almost every one in my school knows this game. Lots of youtubers do videos of this game so practically this game is super famous.
You guys are so WEIRD I mean Minecraft is so much better that all of of the other apps you agree with me right
The only problem with it is it DESTROYS my battery
5
Facebook
How could fb go wrong its facebook I mean its not an app its a website for crying out loud so yeah
It's Facebook... on the go
6
Plants vs. Zombies
Be better if it was free
It is free
7
iFunny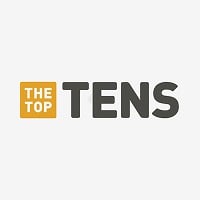 Ifunny is bae
Isn't this a book?
I laugh so hard with my friends we always die of laughter. iFunny lets u have easy access to the funniest things on the media. GET THIS APP
Best apps ever! Has the best offensive memes ever...
*sarcasm*
8
SnapChat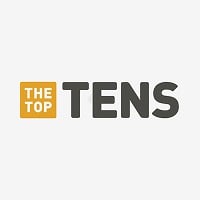 Snapchat is an image messaging and multimedia mobile application created by Evan Spiegel, Bobby Murphy, and Reggie Brown, former students at Stanford University, and developed by Snap Inc., originally Snapchat Inc Snapchat was made in September 2011
Snap dat chat
yea - RylinB
eww no - MasterCreepy
9
Cut the Rope
Fun, challenging, and good for all ages. My 2-year old cousin plays this game!
On my iPhone there was a glitch, so I had to delete it. - Wolftail
10
Trivia Crack
So clever. It really makes u think
awesome!
The Contenders
11
Doodle Jump
This has been my favorite game ever since I got my first iOS device (an iPod Touch in 2010). I could not get my eyes off it as it was extremely addictive.
I will warn you: You will love this game
This game is really fun, and great to pass time. :D
12
Spotify
The best gift for music lovers
Its world of music in my pocket
The best music app in the world. Iam addicted to it.
I don't have an iPhone, but I really like Spotify. I use it every day for listening music. - Userguy44
13 Simpsons Tapped Out
14
Temple Run
I love this game
Second one is far more Addicting!
I don't play it anymore, but it's a nice game. - Userguy44
15
Zenkit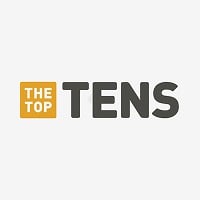 Great App to manage and organize your life or your business. Great for managing tasks, teams or whole projects. Different data views like Calendar, Kanban or List can be easily switched. The best, Zenkit works also without Wifi connection. - JessiLu
16
Pocket God
Charlie is on pot and the rest of them are his followers and the whole game is addicting - thisismyonlyvoice
I feel bad for the islanders!
17
Fruit Ninja
Its so addictive and juicy...
This game is really fun
It's a really fun game
18
Pandora
Great music for everyone in the family
What's Pandora? - Userguy44
19
Instagram
This is great to post photos and videos to your friends
yea - RylinB
23? Seriously!
20
Clash Royale
The best so addicting. Supercell is amazing and has great games (Boom Beach😐). I have a clan (illumnati) and I just love how u can chat and request every 7 hours so morning and afternoon and bed. Also tourney mode is amazing. Only problems is droppers in arenas. I'm arena 7 I also get droppers from arena 9 for clan chest IT IS ANNOYING. But still great game for IPhone.
21
Shazam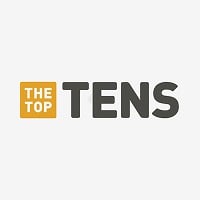 Shazam is an app for Macs, PCs and smartphones, best known for its music identification capabilities that has expanded to integrations with cinema, advertising, TV and retail environments.
This app is so helpful - LavenderWolvesHD
22
Netflix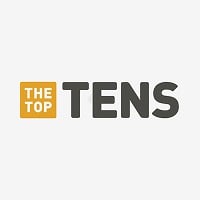 Netflix is an American entertainment company founded by Reed Hastings and Marc Randolph on August 29, 1997, in Scotts Valley, California.
You can see movies in the go
23
Infinity Blade II
Why isn't this among the top 10? Stunning visuals, very good story and extremely addicting gameplay! - emikjeldsberg
The best game on iPhone
24 Pinterest
25 Werdsmith
26 Flow
27 Mathway
28
StoryFire
Personally, I really enjoy writing stories on this app because it's easy to use and all free. The creators are also very open to suggestions for improvement on the app. - 3DG20
29
iBeer
I own this app and I am 13 years old is that messed up? Anyway, I like it because my dad gives me good tips on the best beers so when I grow up I don't make the mistake of buying something nasty.
30
Top Gear: Stunt School Revolution
It's a great game for boys and girls you can get it and chose your car and
Do the quests for the stig!
31
Musical.ly
I love creating music videos! EPIC APP! Deserves to beat Fruit Ninja!
This is the best far better then any other social media app
I love making musicallys and watching my friends
Cringe. - JakePlaid
32 Tap Tap
33
Dumb Ways To Die 2
That game is AIDS! Whoever put this there is a 10 year old kid with Down Syndrome and has no IQ.
34 TextingStory
35 Brain in a Jar
36
Battlecats
Pretty funny game. - Userguy44
37 Crossy Road
38 Agar.io
39 Fight List
40 Bad Piggies
41 Bakery Story
42
Candy Crush Saga
Candy crush saga is an addictive game and is totally awesome!
43
Bustin Jieber
Wait, wha...?! Is this supposed to be an app? - BloodFang
You mixed the letters in his name, and also, he's horrible.
No they didn't. Bustin Jieber is a real app. There's even a rapper named Bustin Jieber. Look it up. - JakePlaid
What is this? - Userguy44
44 Dumb Ways to Die
45 iMovie
46 Draw Something
47
Rise of Berk
Cool dragons to collect
48 Blades of Brim
50 Football
PSearch List