Allstate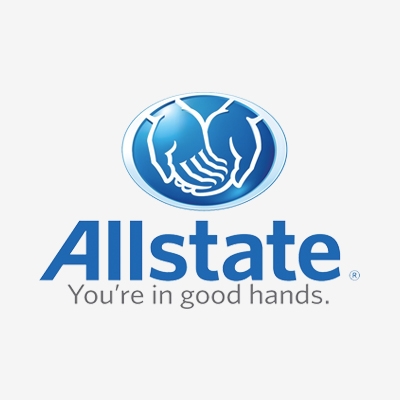 Uploaded by anonymous
Comments
Top
Popular
Newest
Allstate is great! Saving people so much money always and always there whenever you need someone to help you with your insurance! You can always call your agent and they will help you with your policy however you need help. Saved my parents over 1,000 dollars a year from Travelers Insurance. UNBEATABLE!
Allstate is great I love my agent they don't hassle or nickle and dime you like many other companies do when you have a claim I am very satisfied. I would never buy insurance from one of those 800# companies like GEICO or Progressive your treated just like number not a person.
I went down the list for quotes. I had GEICO, and the rates just kept increasing. GEICO was charging 118.00/month and Allstate beat that with 77.00/month for the same coverage. Haven't got to know the company yet, but price wise they were the best quote I received.
I have both auto and renters with Allstate and get an awesome discount for multiple policies. My agent is local, and the customer service at 1-800-Allstate is awesome too! I know there are cheaper insurance companies out there, but I always keep this in mind, "Good insurance isn't cheap. Cheap insurance isn't good. "
My wife and I have all of our insurance through Allstate and our rates are awesome. We are about as insured as a person can be these days (full auto on two cars, home, earthquake, PUP) but we are paying less than some of our friends who just have auto insurance. Our insurance agent was fantastic in getting us a killer deal.
They helped me during an insurance lapse during a move to Oklahoma from California. I could have lost quite a bit without coverage it helped that it was not my fault in Cali I would have just got zilch here I got help thanks.
Allstate has been amazing after having them for 8 years and some claims I honestly say I am loyal for life. They are respectful, reasonable, easy to work with and informative. I wouldn't go any other way.
I received a quote within minutes online and it was much lower than Geico, Progressive, State Farm, Nationwide and Safeco auto insurance companies. With the promise to keep me insured with their "no insurance hike up when getting into an accident", I will definitely continue to be an Allstate customer. I believe that I am in better hands than all the rest.
Love the mayhem commercials! That guy is hilarious. And the guy with the deep voice is so reassuring
Immediate accident forgiveness and real agents-not lizards nor 800 numbers.
I have never had a complaint about Allstate I've had American family and was paying almost triple! I always have a real person to talk to if I need it!
Good. I have heard a good things about Allstate, but I just switch from Traveler to Allstate and I am loving it already base on other people rating.
Best car insurance saved $688 for 6 months. Can call up my local agent anytime and they know me by name no 800 number. NUMBER 1!
The ONLY company that does not penalize you for being separated from your spouse!
Allstate is great! As you go accident-free, your payment goes down.
Best insurance call up no 800 number they know me by my name =) better then the rest!
Hands down, the best insurer around. After a recent accident, they took such good care of us, I switched to Allstate. I can't believe that despite 10 years with State Farm, I'm saving almost $600 / yr with better coverages.
Definitely allstate is #1 they will always have your back!
Very good and affordable insurance. You should get it!
Allstate is the best. I saved a lot of money
Nobody I tried could beat their rates!
They truly are the good hands people!
I love Allstate my agent is Great! Allstate is the best. Having an agent right down the steet that I can stop in and talk to when ever I have a question really makes a difference.
Allstate's policies are very comprehensive and easy to use. I'm so happy I switched from the fine-print saavy Geico!
I had two unfortunate accidents and they never canceled my policy (like statefarm does) and I've been with them for 6 years! That's all I have to say.