Esurance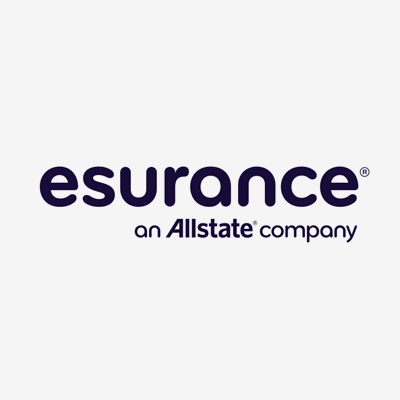 Uploaded by anonymous
Comments
Top
Popular
Newest
I had Allstate for over 20 years and it just kept going up. I would contact my agent to see if anything could be saved and they would adjust it slightly each year, but it was over $200 per month and I had a perfect driving record, and my vehicles were getting older and older. Finally I was fed up and got quotes from nearly a dozen insurers and Esurance beat them all, lowering my payments by more than HALF! Now I'm worried, though, since Allstate has now purchased Esurance. Will my rates start to go up and up again? Time will tell.
I love Esurance. Hands down the best insurance company that I have ever been to! You save a lot of money with high quality customer service available 24/7 and the website is extremely easy to navigate. I had to file a claim for a not at fault accident and they were extremely efficient taking care of it and so easy to talk to. Thanks Esurance!
I've had insurance for 6 years now when I first got them I was buying 3 year old car with a loan and they were by far the cheapest. I'm still with them today I shop around all the time and they are still at least 300 dollars cheaper. Allstate just bottom so I feel even better about it Thank You insurance by the way I live in New Jersey in car insurance is very expensive here give them a call
Better priced than Progressive with the most friendly phone agents I've encountered. Not only was a happy about my new move and the insurance switch by the end of the conversation but I'm looking forward to chatting with Doug again - Thanks Esurance, I feel part of the family.
Esurance is the best. Very friendly and helpful. I was impressed they had beat some of the other companies in affordability. This switch will be saving me tons of $$ and I feel I will be with them for a long long time now. Hands down one of he cheapest and friendliest help from an insurance company.
I just called Esurance based on this website and we're going to be lowering our payment $1319 per year for auto, and $95 per year for homeowner's. Wow... That's a lot to save compared to Liberty Mutual. In addition, we added our youngest son to the auto policy so it's significantly lower. We've been with Liberty Mutual since 1990 and you'd think that we'd have better rates than that.
Just switched from progressive to them, better coverage, less money. I thought the amount progressive was asking upon my renewal was insane, so I decided to do some research and found out, Esurance would be best.
The cheapest economical auto ins. I found so far keep up good work
By far the most convenient insurance I've used. Their rates are usually one of the most competitive while shopping around. I love that everything is paperless at this company.
I was paying 640 change to GEICO and now I got it for 388 with esurance upon matching apples to apples policy. I went through these reviews
Simple sign up process. Their rates were lower than Progressive and Liberty Mutual. The whole process took just a few minutes.
Esurance I think really is the best insurance company.. Brilliant facilities! Amazing. Marvelous. Simply outstanding
Great insurance company, great agent, great claims, great price! - what more can you say?
Awesome! Esurance beat the competition by far with its quote, including Geico, Progressive... We are happy customers paying only $280 for 6 months (1 car + 2 drivers)! That is $200 less than Geico and $300 less than Progressive! So yes we save $400 a year on carinsurance from now on.
Very pleased with it, better than progressive and we saved over 700 per year. Thank you Linda.
Out of the top 3, Esurance was by far the best based on price.
This is a good one, I had tried many but this is best.
Much better quote for my cargo van. Liberty wanted $224 per Month. esurance found an insurer for $76/month.
Great prices compared to everyone else.
I just saved $400 every six months. Woohoo!
I've been with Esurance for years. Can't beat their prices, I pay $56.00 a month for liabiity and collision.

What are you paying? Need I say more?
Price matters Esurance has been excellent. been a customer for several years
I think I have literally called EVERY car insurance company today and Esurance has the nicest most knowledgeable CSRs I have talked too. They might not be the absolute cheapest but you really get what you pay for w/ them. I was super impressed!
Saved me tons of money vs statefarm and now I have better coverage!