Ann Wilson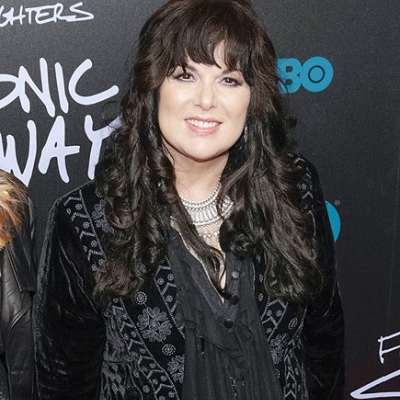 Found on files.wordpress.com
Info
Ann Dustin Wilson is an American musician, best known as the lead singer and songwriter of the hard rock band Heart.
Comments
Top
Popular
Newest
Any list on this subject that doesn't have Ann Wilson and Linda Ronstadt in a tie for first is irrelevant - This is rock singing only - NOT songwriting, folk singing, soul, Motown, blues, blues-rock or anything else. You can also give these two queens best-looking, sex appeal and charisma in their prime. There are many other utterly fantastic female singers, that I absolutely love - but they all come after these two.
On record she's great, but in a live performance no one comes close to Ann Wilson. I say that because most vocalists don't sound as good live (especially in challenging passages) as they do on record. Most recorded tracks are 'sweetened' up to correct pitch issues and to digitally construct a song from start to finish. However, with Ms. Wilson her voice is even better live than it is on record because she lets loose far more often than on a controlled recording. Her pitch is impeccable and she can go from tender, quiet folk to raging metal with (seeming) ease. She is one of the few vocalists that can sing all of her hits in the same key today as when they were written.

There may be other bands with songs I prefer, but when it comes to pure technical skill as a vocalist no one is better than Ann Wilson.
Ann Wilson with Sister Nancy did it their way, great collaborative writing and stage craft, rock goddesses. The Wilson sisters make Pink look like a virginal catholic schoolgirl by comparison... Come on who today could write anything comparable to Magic man or Barracuda?... I rest my case
Powerful and really defined what a quintessential female rock vocalist should sound like. Also versatile enough to do ballads to hard rock. "alone" comes to mind that shows this. I think she's the best, then deborah harry (blondie)...
Ann Wilson's voice is almost unmatched. Her career has spanned 60 years and is still phenomenal!
Ann wilson is hands down the best female vocalist of rock. Hence why heart is such a great band and was inducted into the rock and roll hall of fame. Her voice is soulful, serious and full of raw power. She will always be the best in my eyes.
Ann Wilson earns the top spot in my book. Her soulful vocals range from hard hitting to heart-splitting. Think Barracuda to Dreamboat Annie and everything she's sung - how can she not be number one! And her voice only gets better with time - her fairly recent cover of Stairway to Heaven proves my point. I don't disagree that there are a lot of female rock vocalists to choose from; I honestly and passionately believe she's the best.
Her voice is truly one of a kind. It is extremely unique, powerful and has enormous feeling. You just get the feeling that her voice is so naturally beautiful and have not been drilled and forced into what it is.
Nobody gives me goosebumps like Dreamboat Annie. Her voice is so unique. She can tear your face off with explosive power one minute then completely melt your very soul the next with pure raw passion! Love her!
Ann Wilson has the best voice ever. No matter whether it's rock, pop, soul, or gospel she is the best female vocalist ever recorded! Aretha Franklin is a close 2nd and Billie Holiday is 3rd.
Anne Wilson has more vocal talent in her little finger than anyone else on this list. Attitude means a lot in Rock and Roll, but Anne has attitude AND a voice that could and does rock your face off your body.
Any person who aspires to be a ROCK singer should buy all of Hearts catalogue and listen to how real rock is written, played and sung... Ann Wilson is the Heart and Soul of rock and part of the foundation of so much that came after... EXCEPT that they are still rocking the stage and releasing Heavy Bluesy rock music... And who did they call to cover Zep back to the band with the most ICONIC rock song of all time... The Wilson sisters... No more need be said
I just think she is one of the most true blue female rock singers in the many past decades, still as beautiful and terrific as always... She should be crowned best on this list most definitely!
She wrote the book on female rock singing. Pure emotion and virtuosity combined. No one else had that perfect, smoky voice that still sounds feminine and powerful at the same time.
Ann Wilson is & always will be the queen of rock & roll. She uses her voice as an instrument. Improvising with melodies and dynamics. Every young singer, (make it female), has to listen to this woman sing. You'll learn a lot. The first time I heard Ann sing live, I stood there in complete awe. She blew me away. And to this day, she still does. I've seen Heart about 20 times in concert. I have everything they put out in vinyl, cd & dvd. Ann Wilson is AMAZING! Do yourselves a favor. See her live, listen to her, you WILL be a Heart/Ann Wilson fan.
Hands down the best. The power the range. At 62 sang "Stairway" in front of Robert Plant and he wept at how good she sang it and later praised her backstage.
I have already posted the obvious elsehere, that Ann Wilson is the obvious queen of this list, and only Linda Ronstadt is her equal at all... I just wanted to say to whoever posted: "Ann Wilson Kicks the Ass of the Voice...", Thank You - What a great visual, I laughed for 5 minutes. Of course I agree with you.
I love this woman. She reaches into my soul with that voice. I'd put her at number one... but I'm happy just to see her recognized on this list.
What an inspiration... People she wrote most of her songs with her sister Nancy... No one can compare to these ladies... I'm 27... Saw them in concert and they were amazing
A flawless, perfect pitch and the most intense set of pipes in the history of rock music. With all my respect, Amy Lee is not even close...
Ann Wilson greatest rock singer in my time period... Grew up listening to all of her amazing songs, and still listen to them! She should definitely be top of this list, what's wrong here?
Ann Wilson should be before Joan Jett because she is better and she came before Joan, too. Amy lee is first on this list?!?!? Are you kidding? This list is a joke.
Ann Wilson on #3 in this list is an insult. Simply no one in the world of anything resembling rock music can match het powerhouse vocals and I mean NOBODY!
Ann is the greatest female singer of Rock n Roll, pure Goddess with a voice you can listen to everyday. She is definitely NO#1for decades, plus a legend!
Best voice I have ever heard. So much strength and passion. She can send shivers down my spine with her remarkable vocal range. She is simply amazing.