Best Grime Artists
1
Skepta
Compared to the danish grime scene (where I'm from) this rocks the others we can follow in Denmark but this is another level... Personally love king of grime that's just crazy...
Skepta is number one at the moment cause he's mashing up the UK Scene, but there are many others who have great potential to be number 1 like dappy, wretch 32 and even though I. Don't really like chipmunk he should be at least 1-2 on this list! Skepta is the boss
KING OF GRIME
skepta is evanutally the best grime rapper in britain
he has the quality and the rhyme
to conclude he is better than wiley and kano
He just took the grime on to a next level, he puts rnb and pop and electro in to the music game. and still he can do gritty grime like tempa t.
2
Wiley
"The Godfather of grime", enough said!
Greatest grime artist! Wiley is the godfather of grime, the one true OG!
Grime wouldn't have existed, if it wasn't for Wiley. He invented a whole new music genre.
Wiley is number 1 and always will be not because he's the creator but because there ain't a spitter in Britain who is on Wiley's level in grime. Wiley rinsed and shut the whole movement up and has made people famous. His bars and flow seem to only get better and better and his style on both of them is unique from anyone else. Not just that but he produces music on top of this making instrumentals that are still used today.
3
Jme
He's just him, which puts on the top by default. On top of that, man's got the bars bro.
He doesn't just talk about guns and killing 24/7 and has an original style.
You cannot compare anyone to JME. He's different from these other grime artists in so many ways, I stopped listening to grime a long time ago (if you could even call the stuff out now grime) but the only person I still follow is JME. Serious.
JME. this guy redefined grime, and he is original, he brought something new to the table, check out his sarcastic lyrics and sarcastic voice! Brilliant!
4
Dizzee Rascal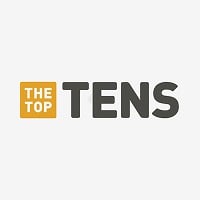 Dylan Kwabena Mills, better known by his stage name Dizzee Rascal, is a British rapper, recording artist and record producer. A pioneer of grime music, his work has also incorporated elements of UK garage, bassline, British hip hop, and R&B.
how he flows over those fantastic beats of his is just mind blowing, I'm a big a fan of his and I'm sure I'm not the only one. you do agree, right?
Boy in the Corner... Best grime album out there. The beats are hard and the Dizzee's flow is so unique compared with the other artists in the genre
Boy in the Corner was the best Grime album ever released. Did a lot for Grime, definitely top 5.
DIZZEE should be first, he's made so many albums already and they are all so good.
5
Devlin
Must be higher, c'mon, if ghetts is 7, then devlin should be around him, devlin is one of the best artists in the uk, anyway, this is what I think: the list is fair. of course skepta is 1st, he is the king of grime, and I'm glad kano is 2nd, he's my favorite grime artist and he is way too smart for grime, and wiley should be 3rd because he made grime, but kano and skepta are better, I'm not too keen on jme but I'm still happy that dizzee made it too, he made grime popular, bashy is ok, ghetts is sick, and tinchy should be lower because he is doing pop music now. but vote devlin higher!
His flows are sick, his lyrics are true and deep and he doesn't come out with gassed up stories to big himself up like some others out there do. but he is incredibly talented and was a born natural, you can tell because he first started writing before he was in his teens and at 13 he had a regular spot on Flava FM which is an insane ft for an established grime artist let alone a young teen. DEVLIN FOR THE TOP SPOT ALL DAY EVERY DAY
Only in his early 20's and he already one of best around, give it few more years there will be no competition
This dude is unbelievable. His flow is sick and his lyrics always speaks the truth. His tracks are always intense and the best description for the BEST grime artist out.
6
Ghetts
Freedom of Speech is lyrically the best rap album ever made. the flow, the ryhme scheme and the story telling are like nothing else in grime. No one will ever touch Ghetts
The greatest... Every other grime mc wants to sound like ghetts! Wiley maybe the godfather of grime, but ghetts is the grim reaper of grime! Put him up against anyone the Outcome yet another Mc getting sales just because Ghetts has dissed him and said his name on a track.. It's the only reason they side swipe Ghetts hoping he'll get annoyed with them and do the same... P Money you owe allot of cash to ghetts and you know it...!
Ghetts should definitely be number 1 he spits bars to any beat and keeps the flow perfect. Another thing is that he has his own style unlike many grime mc's do the same style. Finally ghetts don't need to run round trying to merk anyone because he does murk everyone.
Ghetts is just such a don! He's on another level, he raps so fast as well which makes his songs even better, his best song by far has to be artillery, if you haven't heard it then you are missing out on a lot!
7
P-Money
Just the best, versatile, original, smart lyrics, can rap, clash with anyone, confident, real talk. He keeps grime moving and all other artist on their toes. Always fresh
Way smarter than ghetts with sick flow forget the dis tracks this is a classic mc in the making I've heard some soon to be released tracks and they are grime heaven pure gold!
P money! Shut down Ghetts and shut down Big H and that takes skills. Don't know if I would put him in my top ten but I can see why he is rated 7th on this lits
This guy changed the grime scene. If he can clash with one of the gods of grime he deserves to be one.
8
Kano
Should be number 1, even jigga said so. Maybe he not the most consistent. But home sweet home paved the way. His acting career produced some good classics. He has a few mediocre albums in the middle. But then he birthed made In the manor. Although not purely grime, in my opinion, one of the best British albums. He was robbed at the mercury awards, made in the manor was far more. Granted Skepta may have done more for the scene due to his label and consistency. But in terms of bars, lyrics and flow..."Kano is the best of all time" flow of the decade
The guys content and flow has always been ahead of it time. Probably only been overtaken by Dave in recent times
Kano devlin and wiley should be the first 3 on the list. In what order I don't know, but they all have a sick flow, badass beats, and I'm not sure I've ever been more into music than listening to my favorite album tracks by these 3. 140 Grime street was amazing, tales from the crypt was awesome, and its a toss up between grimewave and tredding on thin ice but anyway about it these 3 should be recognized
He's not doing grime any more, but P's and Q's was the best grime song of all time, and 140 grime street, I think, was the best grime album of all time. Nuff said.
9
D Double E
Excellent flow, brings a whole new level to grime. 9/10
Without a doubt the true Father. No one has the style, talent, swagga and personality of Double.
This is the guy who everyone else on this list would say is the best.
Lyrical father. Veteran in the game. His flow was unique and just a massive force in the genre. Definitely top 10.
10
Tempa T
Gives it all his energy and brings grime alive. It's more than just a beat
He is the best angry spitter in the scene at the moment
He has the hardest bars in the grime scene
Man got a box on he's head
The Contenders
11
Giggs
Giggs is sick and will destroy most of the top ten SN1!
Unique monotone voice makes him completely original he ain't just a normal "walk in the park"
Giggs to too hard for me he is the best but he should at least be in top 5 with devlin and skepta
Gigs is greasy the best grime seen G in the world no one can test so don't go there. DuNnO
12
Stormzy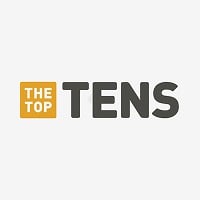 Ebenazer Kwadjo Omari Owuo Jr., known professionally as Stormzy, is a British rapper, singer and songwriter.
Stormzy is the real king of grime. His music is a mix of different genres. And his rlly popular. Better than Wiley.
There's just nothing to say that hasn't been said. Big Michael's the king of grime!
Gonna be number 1 in 2 to 3 years time easy, him and Dave running riot
B/S list.
Stormzy has now by far eclipsed Skepta to what he has done to the culture internationally. His numbers surpass Wiley and Skepta. This list was made by a biased Skepta fanboys. Only got to know grime because of Stormzy's grind no disrespect to the OG Wiley.
13
Tinchy Stryder
he short but hes standing tall over all grime artists
you are de bezt no matter wot they say
Sold over a million copies
Amazing seen him live last year I can't believe he is 13 he is better than giggs, Tinie, Dizzie I think he should be 2nd or 3rd he is sick
14
Bugzy Malone
His lyrics are real, he came from nothing, like many British youths.
Meaningful lyrics. A great idol as he came from a hard background still recovered. Deserves top 5
Meaningful lyrics, good beats. And definitely have every piece of a god rapper.
He is probably the most technically gifted rapper in grime at the moment and is completely underrated plainly because he isn't part of the london scene he carries a whole city on his back and he doesn't even need featuring artists all down to the fact that his bars flow that well that he doesn't need another artist to fill in the gaps.
15
Lethal Bizzle
Deserves to be a lot higher made some quality tracks earns minimum top 5
Arguably Grimes best selling artist yet he features this low down
Lethal Bizzle needs to be higher! His Pow song is just amazing!
Should be way higher than this
16
Tinie Tempah
Tinie Tempah's alright but I can't help but feel like he's a sell out. 4 real. But still I can't really blame him you gotta get to the top some how. But I just don't think he's as real or original as he was when he first started out.
Rap doesn't get better than this
"Look rude boy I been the man"
One of the best and his making good money financially because of his six number 1s.
17
Lowkey
He's amazing, he doesn't just only talk about weed, money, ***, he actually talks about life! Maybe he does smoke weed, I never know, but his words just touch the heart, he's the most amazing grime artist you'll ever hear.
Whereas I've heard of few others on this list, I have seen hundreds of references to Lowkey on the internet; his music's immediate impact, political and musical influence is vast. In the U.S., he's influential-- addressed by those who are unfamiliar with the genre. He's so popular as to have earned Glenn Beck's --a very popular American social critic-- ridicule.

Lowkey crosses cultural boundaries.
Lowkey breaks cultural boundaries.

A poet--
The peoples' priest--
Lowkey definitely deserves more, only because he dont't clash nobody or competes with the grime scene don't mean he should be lower then JME and ghetts. Lowkey is the realest UK Artist thats ever been in history, he spits nothing but facts and truths.
A real G, this man has destroyed every other artist in the scene. Man like Chipmunk and Ghetts all have been destroyed by him. They can't even give man true come back.

He just murdered the scene. He doesn't chat like other artists but his lyrics send out a real message for listeners.
18
Professor Green
One of the best grime artists, his beats are sick!
Pro green 1 of the better white rappers
How is he not even in the top 10?!?
SICKEST FREESTYLER HE SHOULD BE UP THERE WITH LOWKEY
19
BBK
BBK actually did only 3 songs. Don't deserve to be here
Boy Better Know should be higher because jme skepta and wiley are a;; up at the top
beasts
Very YEEt
20
Chipmunk
Not top 3 but top 5 easy. Just needs to find a balance between grime and chart. One of the few who could do both, unlike tinie
Chip's lyrics are one of the best. No rapper actually want's to challenge him and also he can get his work done in any flow or beat. Man's a legend. I'd say he's at 4 or 5th at least.
He should be around 6th or 7th or at least in front of tinie tempah there's no way he's behind him especially after the release of hard food
Man can't run out of bars
21
Sway
And the crowd keeps screamin' like AHHHAOOOW!
No MC matches him.
22
Mic Righteous
Easily the best in my opinion
Mic righteous will be up there in a couple of months!
Mic righteous should of blown years ago his 'fire in the booth' was ard.. I reckon 2013 is definitely his year!
Deserves it all.
23
Maxsta
East london is back!
His 5 pound munch on grime report T.V. is too jokes and has some good lyrics up his sleeve
24
KSI
Love the guys flow and his come up from FWB (Friends with benefits) and Lamborghini to Pull up and Down like that.
This is cancer
Ksi is terrible he shouldn't even be considered a grime artist
This man is pure fire, how can anybody dare say that KSI is not a don. He is breaking onto the grime scene with more purpose then an Arab into the world trade center. Lamborghini was the dopest track in 2015 and the only way is up. Plus he gets points for being black.
25
Akala
Akala personally has changed my life, I couldn't say the same for any other MC (except Lowkey). He's original, has insane flow and knowledge of the world. He deserves the same respect as Wiley, he's a professor, many MCs followed his path to be independent, but not many can reach the levels Akala has.
Of the same ilk as people like Wiley, JME & Skepta. Amazing in a lyrical sense and understands the genre completely. If you want to hear about guns and drugs don't listen to Akala. If you want to hear real music then do. Its that simple
He is in his own class, you can't compare him to the others. A true legend with his original bars and heartfelt flows
Listen to his fire in the booth it's not just music it's facts and in my eyes art
26
AJ Tracey
AJ TRACEY'S music is sick too good
I am a huge fan he has really good content he should be up there
Aj the hardest in grime still
He's got live bars. AJ Tracey and Dave, future kings of grime.
AJ and santan dave will be legends in 5 years. trust me
27
Roll Deep
If they aren't the best grime group in the uk, they're one of the best
28
K Koke
Sick definitely should be near top not saying he's best out there but his mixtape pure koke and album pure koke vol.2 are full of the hardest tracks
K koke is a legend speaks from the heart no bollocks just pure but he needs to make more music don't give up man keep going
K koke all the way
K koke deserves to be at the top but because he part of illuminati I don't rate him as much
29
J Hus
I've been listening to him since 'Did you see' its been nothing but good music.
Great rapper, my personal favourite, sad he's in prison now but he'll come back stronger.
Hus' music has a great influence and keeps the spirit high he is one of the best grime rappers
My favorite London boy
30
Bashy
S'all About Bashy. He Is The Best Grime Gets.
Bashy been around for long, top man as well.
Cheeky lyrics which make sense and can destroy a whole crew. SNM
31
Frisco
Whoever said money won't change ya tell em from me that's a blatant lie
Frisco is mad underrated, he has a sick flow and never sprays bars
His flows hard on any beat
Frisco has the best flow in grime and his songs make you too hyper. He also made too many man because wivout him in that sing then its standard.
32
Devilman
Can't belive devilman is so low down he'd smash skepta and most of the other top 10 with his flow
Devil man may not be to many tastes hie flow is slick with humour and that accent gives him character over the others he's different...He should be top 10..may have to focus on his own careere and forget about his haters and rivals
Should be ahead of Skepta he destroyed him in the clash!
Underrated top ten for sure
33
President T
President T should be in the top 10 at least, he's just not as well known as some of the others, but he's an originator and can get the crowd hyped.
Definitely should have been in top 10. Original veteran of grime. Legend. His new album Greatest To Ever Touch Down is way too much.
Greatest to ever touch down
Big in the game from day
34
Krept and Konan
They're freestyles say it all should my second favourite grime artists
No way they are 71. Top 10 at least!
Putting grime on the map
They are a madness
35
Sox
Up and coming talent
So young and so good
Sox is the best artist in the uk at the moment by far
Sooo sick at grime
36
Mr Traumatik
Kills grime, dark bars and his flows are cold!
So underrated it's not funny
Unique and should be top 10
He should be at least top 20
37
Chip
He's sick, simple, lyrically no one can compare
Why is there chipmunk and chip on this list there should only be one
You can't leave out the KID.
One of the best around lyrically in the grime scene
38
Yungen
He didn't destroy chip like think chip won that but good at grime definitely
Destroyed Chip
Knows how to tell his story
One of the best around today. Lyricaly on point
39
Big Narstie
Grime legend
base
Bdl gang
40
Benny Banks
Benny banks talks from the heart I can feel the pain through his lyrics
His got sick bars
41
Black the Ripper
Got flow, intelligent, got rhymes.
HArdest in the game
42
Soph Aspin
Best grime artist round
shes hot
43 Chase & Status
44 Frimpong
45
N-Dubz
Made grime a international success
Fazer and dappy have the sickest flows and tulisa is hot
Theey should be number 1 they have produced such meaty grime songs!
46
Sneakbo
One of the best in his generation
Sneakbo is just so sick met him he is just so down to earth!
He is a sick rapper
His bars r cold
47
Plan B
Just sick has some pure lyrics proper lad who was raised in the hood I get where he is coming from on his tracks and loving his new album ill manors its beast man
48 Lady Soveriegn
49
Dappy
Dappy needs to be up in the top 5- have you heard his freestyles man
Tarzan freestyle 2 so hard it went into the charts
50 Shystie
PSearch List