Best Japanese Rock Bands
sirea
The Contenders: Page 8
141
Home Made Kazoku
I just love their music. Very enjoyable. Best J pop/J hip-hop band. - eminems_718
All of their songs are unique but really fun and enjoyable to listen to. Their songs never get old!
Love the "feel good" vibe to their music, makes me dissapointed their not even in the top 20 at least.
142 ZI:KILL
143
Thee Michelle Gun Elephant
Best Rock punk alternative western touch esque cinematic feeling, I'm searching all over the place for more j bands bud none as TMGE.. UNIQUE SOUND
Heavy Fast Rockabilly Rock that is really in a genre by itself. Such a great band.
Incredible band with a great feeling and swing, exquisite combination, but unbelivable fantastic!
Awesome band, very underrated
V 1 Comment
144
SEKAI NO OWARI
Their lyrics are very philosophical :)
They also use sound of heartbeats, fireworks, water and so as new "instruments"
Oh I love them so much! I'm impressed how underrated they are on this List. Wow...
Awesome lyrics, combined with an unbelievable soft and great voice and catchy melodies made them my absolute #1 band.
Listen to "Mehrmals Rhapsody" And "Dragon Night" If you want to listen to something really awesome.
(Those two Songs are from their latest Album, "Tree", it's definitely worth its money)
V 2 Comments
145
DEAD-END
One of the most influential Japanese rock band that inspires many Japanese rock bands like l'arc~en~ciel, buck tick and janne the arc - ronluna
146
Monoral
Monoral really has that special "thing" that makes a band something worth loving. Their mucic is a beautiful blend of so many wonderful sounds that can be heard in the music of such greats as the Foo Fighters, or U2, or Coldplay. Whenever I listen to the beauty of such songs as Kiri, or the "happy go lucky" mood of Tuesday, or the earnesty of Guards of Mice, I can't help but smile and love these guys. I would strongly encourage listening to them.
I found this band few years before and I like both sound and lyrics because their music is more international than other Japanese artists.
V 1 Comment
147 Dragon Ash
148
12012
Love them always, always. Wataru's voice really conveys emotion!
12012 never stop listening their songs, currently over 100 tracks in my collection. Other artist don't exceed 50 at all, haha
My friend just showed me this band 10 minutes ago and I fell in love with them. listen to the song Over... - Jrock-LOVE
Listened to them for around 8 yrs, even though they have disbanded, I still listen to them every now and then.
Wataru's song talents are great, and his vocals are actually amazing. He gets more amazing with each album. His range can start from low to high. Check out fast songs like Vicious Of Absolution, story of a different dimension, The Red, Silhouette.
For slow songs, his emotions and texture in the voice is great too, do check out songs like, Lovers, Hallelujah, Alone, Aqua.
V 2 Comments
149
Moi dix Mois
Why isn't Moi Dix Mois in the top 10? Best Gothic Metal band out there. THE BEST. Ethereal vocals, enchanting keyboards, beautiful strings and a great thundering metal sound with the guitars, drums and bass. All with a sprinkle of a electro-industrial feel to the sound. The atmosphere and image of the band is wonderful. Can't believe they are 122 on the list.
Moi dix mois is the BEST gothic metal band! I can't believe they are 135 on this list...
This is not the best but one of the best and shpuld be on top because of the great music and creativity they bring to the music industry, so unique, I love them
LOve it
V 4 Comments
150
Golden Bomber
Golden Bomber's "Memeshikute" is actually a really great song.
Even though some might say they are the worse, some songs are actually really good.
I hope this comment helps you to understand that even though you think all
Japanese bands suck (which they don't) they try really hard.
Give them a chance :)
This band have the power to make happy at the people! Are really funny and their music is really good too! Have catchy songs! And always have a new idea how to entertain people! Golden Bomber are awesome
Their songs are really really great.
I am attract by their songs, and they also give people fun and let people enjoy music not only in inherent form.
V 2 Comments
151 The Black Mages
152
Sambomaster
I don't know any other band who can make me feel as groovy as this one does.

They can manage to make a big variety of different styles of songs and they all make me smile.

This is the best Japanese rock band ever in my opinion.
One of the only greatest Japanese rockpunk-bands! I've been listening to other bands but couldn't stand them until I listened to Sambomaster. They even play theme and ending songs for popular anime like "Seishun Kyosoukyoku" for Naruto and "Hikari No Rock" for Bleach.
No matter what kind of music they play it just feels right
and their live concerts are more than that they pump up the audience before every song its great - Hyde33
Energetic, fun music. Each member of this great band is master of his instrument.
V 2 Comments
153
Kagerou
Such an amazing band, Daisuke really had the most versatile voice I've ever heard. With Kagerou, the studs and his solo project he always gave his music such life and passion.
Just irreplaceable.
RIP Daisuke
One of my very favorite bands. Daisuke's voice was so unique and beautiful.
I'll never forget him ;____; RIP Daisuke, we love you and always will
V 2 Comments
154
Tokyo Jihen
A veritable supergroup fronted by the immensely talented Shiina Ringo. There is no other band on this list capable of the things this band can do. Everyone else here is merely performing commercial jingles. Tokyo Jihen was making actual music.
One of the most powerful skillful rock bands in this universe or any other. The finished up in 2012, but they will live in my memory forever.
Best female singer-songwriter meets best players/composers/arrangers.
Her voice is so strong!
V 2 Comments
155
RENTRER EN SOI
RENTRER EN SOI is (in my opinion) the best, and the only Japanese artist that actually has a talent for what they do. A knack for the art and an understanding for the music. Together, all these traits make for some unforgettable songs, unforgettable memories.
This band is awesome. There songs are slow and still gives off that strong rock emotions that listeners want to hear.
Rentrer En Soi, 12012, heidi. , and Phantasmagoria are all bands that should be way higher up.
V 1 Comment
156
Boris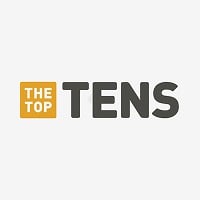 Flood, Feedbacker, Akuma, Pink, heavy rocks, enough said.
Feedbacker is one of the gratest songs ever made
157
Due'le Quartz
Even though Due' le Quartz don't exist anymore, they should be at the first 20 places.
V 1 Comment
158 MARIA
159
m.o.v.e.
THeir Band are Amazing. becuase their is Awesome Intrial D opening Theme song called dogfight.
160
Boredoms
Saw them live, one of the most unique bands around
Why the hell aren't Boredoms on the list?! They make some of the most unique and fantastic music on the planet! Listen to Vision Creation Newsun and tell me they don't belong on this list.
These guys are one of the most unique and amazing groups of all time. Listen to Vision Creation Newsun and see what I mean.
PSearch List
Recommended Lists
Related Lists

Top 10 American and Japanese Rock Bands

Best Female Fronted Japanese Rock Bands

Best Rock Bands of All Time

Top 10 Best Modern Rock Bands
List StatsUpdated 26 May 2017
37,000 votes
416 listings
10 years, 49 days old

Top Remixes (53)

1. X Japan
2. Anthem
3. Show-Ya
tobbAddol

1. Dir en grey
2. D'erspairs Ray
3. Plastic Tree
jadesweetbox

1. Dir en grey
2. Maximum The Hormone
3. D'erspairs Ray
MeowMix
View All 53
Posts
Other Underrated Legendary Japanese Rock Bands
ronluna
Huge change to the list!
MeowMix
Error Reporting
See a factual error in these listings? Report it
here
.