Best Japanese Rock Bands
sirea
The Contenders: Page 9
161
Boris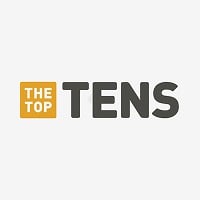 Flood, Feedbacker, Akuma, Pink, heavy rocks, enough said.
Feedbacker is one of the gratest songs ever made
162
Tokyo Jihen
A veritable supergroup fronted by the immensely talented Shiina Ringo. There is no other band on this list capable of the things this band can do. Everyone else here is merely performing commercial jingles. Tokyo Jihen was making actual music.
One of the most powerful skillful rock bands in this universe or any other. The finished up in 2012, but they will live in my memory forever.
Best female singer-songwriter meets best players/composers/arrangers.
Her voice is so strong!
V 2 Comments
163
RENTRER EN SOI
RENTRER EN SOI is (in my opinion) the best, and the only Japanese artist that actually has a talent for what they do. A knack for the art and an understanding for the music. Together, all these traits make for some unforgettable songs, unforgettable memories.
This band is awesome. There songs are slow and still gives off that strong rock emotions that listeners want to hear.
Rentrer En Soi, 12012, heidi. , and Phantasmagoria are all bands that should be way higher up.
I love them, they are my favorite band for several years, I cried when the group stopped. Satsuki's voice is a pure treasure.
V 1 Comment
164 The Black Mages
165
The Oral Cigarettes
Although their fairly new, they are absolutely amazing. Amazing songs, plus a really upbeat anime op. PERFECT!
Listened to a few songs so far and love them!
They deserve WAY more love.
Love all their songs, they're pretty unique~ Totally underrated by the way T_T
V 1 Comment
166 Yellow Magic Orchestra
167 MARIA
168
m.o.v.e.
THeir Band are Amazing. becuase their is Awesome Intrial D opening Theme song called dogfight.
169
KRA
An extremely talented band with songs in a wide range of styles. They might be seen as a visual band, but that says nothing about their music! After all these years they still manage to surprise me with their new releases.
They aren't just oshare kei. They are Musicians. Unique voice & talented piano, great bass solos, awesome guitar and powerful drums. Yes, this is Marchen & Fancy Rock.
They have one of the most charismatic vocalist I have ever since. I was drawn to that when I first watch them live. They also create very unique music that can be easily distinguish from other bands. Vote for Kra~
This band has the most beautiful vocals.
V 4 Comments
170
Band-Maid
Incredible hard rock compositions that they play themselves! These are not just seriously cute women in a rock and roll band, these are talented musicians who bring it at every show! Two fabulous albums released in the last six months, and now they are starting to tour the West, with Seattle this past March, and London this month (May). MISA on bass, Akane on drums, and Kanami on lead guitar are as solid a back line as there is in any hard rock band in America.
They rock hard, beginning to end, awesome vocals and a beat that makes you move. Number one band of 2016.
They're such a great band. They just need more time just like Scandal.
One of the all female japanese band that will rock your head
V 3 Comments
171
Due'le Quartz
Even though Due' le Quartz don't exist anymore, they should be at the first 20 places.
V 1 Comment
172 AAA
173
Flumpool
One of the most well-known bands in J-rock. Funny how there not higher in the list but I respect other peoples chosen superior as its only opinion.
Even if flumpool is not among the top 10 bands it will always be my favourite. I love the voice the vocalist ryuta.
Listen to HANA NI NARE "Become A Flower"! Beautiful song! I love all of their other songs too!
V 4 Comments
174
G.I.S.M.
one of the first hardcore punkbands of japan. very cool and very influencial. randy uchida is also a great guitarist
175
Boredoms
Saw them live, one of the most unique bands around
Why the hell aren't Boredoms on the list?! They make some of the most unique and fantastic music on the planet! Listen to Vision Creation Newsun and tell me they don't belong on this list.
These guys are one of the most unique and amazing groups of all time. Listen to Vision Creation Newsun and see what I mean.
176
Last Alliance
I'm just surprised that this band is not mentioned. Can't help to give them this credit. Try listening to "hekireki" and "rag On". They really got the rock thing!
They're the BEST for me! Listen the song like "Spiral World" or "Drag on". Really really really love their music!
Best music I've ever heard from any rock band by far! Their music can go from very relaxing to a total headbanger. It's a shame that they are very underratted, because these guys seriously rock.
V 1 Comment
177
lynch.
Super skilled band. Lots of interesting songs. They never seem to fail their fans. There's so much potential and even though they grew slowly, you can really tell that this band has fought/worked hard to get where they are right now. Help them grow fans, you all know lynch. Is worth it!
I'm in shock that a band with this much talent is so, so low on this list. Lynch has been around for over ten years, and for good reason. I am in love with Hazuki's voice, and it's a beautiful, melodic complement for the shredding guitars. I like the equilibrium of heavy metal and regular rock in most of their songs. Same for the vocals, the blend of screaming for some and traditional singing for the rest keeps it sounding balanced. And I love how the band also has ballads too; Eternity is such a beautiful song.
Lynch is better than 75% of the bands on this list, almost every other year they put out amazing albums and singles. Nagoya Kei is under rated just because they don't dress up as much and aren't as flashy, but their music is far superior. People need to wake up and realize superb talent.
WHY is lynch so low on this list?!?
V 1 Comment
178
Hello Sleepwalkers
I can't believe this isn't even in the top ten...Hello Sleepwalkers is one of the most amazing bands I've ever discovered. Everyone needs to listen to them.
One of the best bands I've heard in a while! Definitely worth checking out.
This band is so underrated. Man, people in the world should at least listen to them. They are originals
I love this band so much! I discovered them through the Noragami opening, but I've heard all their other stuff. Amazing.
V 1 Comment
179
The Yellow Monkey
The most underated JRock band
Yoshii's lrics can move anyone when he sings whith emotion.
Emma's Guitar is just great and Heesey base is one of the best. Annie plays with lots of energy. Great band
V 1 Comment
180
Megaromania
A good band to be recommended since its music is delicately composed like Versailles, including the costumes and has an elegant flair. They are as good as Versailles.
PSearch List
Recommended Lists
Related Lists

Top 10 American and Japanese Rock Bands

Best Female Fronted Japanese Rock Bands

Best Rock Bands of All Time

Top 10 Best Modern Rock Bands
List StatsUpdated 26 Sep 2017
38,000 votes
418 listings
10 years, 172 days old

Top Remixes (54)

1. X Japan
2. Anthem
3. Show-Ya
tobbAddol

1. Dir en grey
2. D'erspairs Ray
3. Plastic Tree
jadesweetbox

1. X Japan
2. Versailles
3. L'Arc~en~Ciel
VJammer
View All 54
Posts
Other Underrated Legendary Japanese Rock Bands
ronluna
Huge change to the list!
MeowMix
Error Reporting
See a factual error in these listings? Report it
here
.