Best Law Schools In the Philippines
List of Best Law Schools in the Philippines, to find where universities/colleges are best to study after graduating in secondary schools.
The Top Ten
1
University of the Philippines
UP Law RUNS THE COUNTRY. 7 Philippine Presidents and most of our country's senators and lower house representatives are UP Law alumni. Also, more than half of those who sat as the Chief Justice are UP Law graduates.
UP is proven by its history in producing competent lawyers!
Lawyers who are leaders in the public sector (senators, commissioners, etc.) and private sector (famous practitioners, business leaders, etc.) are mostly from UP Law. The faculty is comprised of respected lawyers in the country.
One of my dream law school. Only if I have the confidence and time to study in here, I would.
7 Comments
2
University of San Carlos
Best law school in the country!
Students are so clever
USC continuously delivers in contributing competent law graduates and excellent board passers year after year.
Board passing rates for 2017 first takers at 93% ahead of UST 90%, Ateneo 85%, UP 79%
9 Comments
3
Ateneo de Manila University
For the past years, Ateneo is one of the best performing law schools here in the Philippines.
Because I love this university
One word - TOPNOTCHERS (plural)
Because crush ko si junsi agas
4
University of the Visayas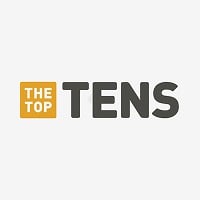 The University of the Visayas is an educational institution located at Cebu City, Philippines. It is billed as the first school in the entire province of Cebu who gained a university status.
Very Good
Where the best Law school because we have Teodoro Almase - Dean, University of the Visayas, 4th place who top the bar exams...
5
San Beda College
They do not fish for lawyers, they train them!
Challenging school, proven and tested! #AnimoSanBeda
San beda is very strict with their academics with high standards to produce globally competitive and top notcher students. San Beda produced many notable alumnae especially in the field of law and politics.
I'm not a graduate of san beda college but based on my research, san beda college is the best law school in the Philippines.
12 Comments
6
University of Santo Tomas
My son graduated here year 2011 and passed the BAR exam year 2012. One of the hardest BAR exam with 17% passing rate.
The oldest university in the Philippines and in Asia, the University of Santo Tomas was founded in 1611 by Manila Archbishop Miguel Benavides. The Faculty of Civil Law was founded shortly after in 1734 and is arguably the first law school in the Philippines. The Universidad de Santo Tomas Facultad De Derecho Civil has produced 10 revolutionary heroes, 4 presidents, 3 vice presidents, 7 chief justices, countless senators, congressmen and notable justices and judges.
Those who shaped the nation are graduates of this university.
7
De La Salle University
New, yet placed no. 2.
Congrats!
Team Green Archers
8
Silliman University College of Law
Silliman, which offers a Juris Doctor program, has remained one of the country's superior law schools. It boasts of a faculty that include some of the country's legal luminaries, distinguished practitioners and foreign law professors. Over the past ten years, it has produced two topnotchers at rank fifth and seventh.
The center of learning in the visayas and mindanao region
Silliman is the best law school
I am 14 years old girl and I want to be a professional lawyer and base in my research or opinion if you want to be a great lawyer you need to earn Juris Doctor Degree
1 Comment
9
Pamantasan Ng Lungsod Ng Maynila
PLM's College of Law is definitely a newbie in this field as compared to the well-known law powerhouses (UP, Ateneo, UST). However, it has a good percentage of passing graduates every year that adds to the prestigious status of PLM.
In PLM, you're learning from the bests!
As what the other comment said, that PLMs College of Law is definitely a newbie, no doubt it's a yes. There is a big BUT on PLM being a "newbie". I am an Undergrad from the university itself (Social Work), and I highly praise the College and also the passers for their performance of the recent examinations due to the fact that, the professors/instructors were not just professors/instructors itself, these individuals are prominent in their respective field, no joke (since some of these include prominent lawyers and even active and former Supreme Court Justices). What caught up my attention is Atty. Jose M. Roy III (not sure if he's still the Dean of the College), and it's just wow.
10
Far Eastern University - Institute of Law
They have produced some of the most successful lawyers in the academe, the government, and the private sector.
Great school. Just a few tweaks in the system. And placement of a well-deserved administrator. FEU will soar again like it was before. Don't imitate ADMU, create your own legacy, listen to the voice of your own students, nurture your own and not the transferees from other schools.
This school does not look for potential, they create one.
We are the home of the brave and intelligent people. We fight for what we want and we protect what we have.
4 Comments
The Contenders
11
Polytechnic University of the Philippines
The best among the bests!
One of the best!
Since its first crack at the bar exams in 2006, the PUP College of Law has steadily been performing above par in the bar examinations, chalking up passing percentage rates way above the national passing rates.
Sa bar exam, lumalaban!
12
New Era University
New Era University rank number 1 in "Best Law Schools in the Philippines" and rank no.2 in "Best Law Schools in US" next to Harvard University rank number 1. In the recent Bar Exams, from October 7, October 14, October 21 to October 28,2012, New Era University is far from other Universities/Colleges if we compared to passing grades in Bar Exams. New Era University defeat University of the Philippines in the last parts of Bar exams, October 28,2012. Its leading ahead to University of Santo Tomas because University of Santo Tomas belong to 5th group of oblong of United Nations while New Era University belong to 1st group of 1st triangle of United Nations, New Era University and University of Santo Tomas, the 2 Universities, have title names in United Nations in ABA Approved Law Schools operating in the US, while the other are nothing, it shows the 2 Universities have International license to practice here and abroad or title to practice profession in the government. ...more
To the one with the long comment on New Era University. Please DON'T SPREAD SUCH INFORMATION WITHOUT ANY STRONG FACTUAL BASIS. Look at the remarks on the comment itself, -13. Don;t misinform the public, please.
Patuloy na nagtatagumpay and New Era University sa lahat ng larangan.
Id like to enroll here
4 Comments
13
Mindanao State University
One of the best schools in Philippines
Home of the geniuses
MSU is the best school in mindanao
It's not just a Home of Board Top Notchers but it's also an Alumna of competent professionals coming from different fields.
1 Comment
14
Arellano University School of Law
Best bar review lineup
Definitely the best for working students!
One best law schools in the Philippines!
Best review program in the 4th year
4 Comments
15
University of San Agustin, Iloilo City
One of the best law schools in the Visayas.
The best law school in Panay and Negros Island...
Best school.
16
Saint Louis University, Baguio City
The only school in the north with a good quality same as UP
It is the only University school in the city of pines that can match what those big and old schools in Manila. The school is the choice of a lot of clever students in the north..
SLU is producing a lot of lawyers every bar examinations. Strength in numbers!
SLU remains #1 Law School north of metro manila.
1 Comment
17
Philippine Law School
The best for working students, law professors are from UP and Ateneo as well, budget friendly as well...
18
Ateneo de Davao University
Topnotch!
Home of TOPNOTCHERS AND CELEBRITIES
Addu has been cited by CHED (before the creation of the LEB) and justice panganiban as the top 4 law school in the country since 2000-2010 in considering the number of first time takers who passed the bar. No other official list came out after that...
I was there!
1 Comment
19
San Sebastian College - Recoletos
Recoletos Law Center, The Number 1 Law Review Center in the Philippines
Great professors and excellent passing rates! Add the fact that it has its own review center.
One of the best
Best law school in Manila!
2 Comments
20
University of the Cordilleras
Only law school in the North which produced two #1 Bar Topnotchers. Best in the North
The best. No words. Just try it.
Graduated from this school, undeniably one of the best in the North!
One of the best Law school in Northern Luzon
3 Comments
21
University of Cebu - Banilad Campus
"Even on its young existence, it has proved already that it can produce quality lawyers in the country by producing topnotch lawyers and consistent high passing percentage."
Few students yet produced lawyers at heart
22
Xavier University Ateneo de Cagayan
One of the best Law school
The best
23
Adamson University
FINEST LAW SCHOOL
24
Manuel L. Quezon University
Home of the best and humble yet Great lawyers of our country. I've known local leaders graduated from this reputable university.
Home of the classics.
Producer of some of the Great Legal Minds in the Country
Best law school in the Philippines
25
Central Philippine University
One of the promising law schools in the country.It offers Juris Doctor in Law degree.
26
University of Batangas
The best Law School in Southern Tagalog
Competent and Sound judging lawyers are coming from this university.This has been proven by various experiences of audience in the Supreme Court!
27
Angeles University Foundation School of Law
Best law school
28
University of the East College of Law
always
yes!
29
University of San Jose - Recoletos
One of the best Law School in Cebu, working students friendly school and with ever dynamic and notable law professors
30
University of Manila
Schoolhome for bar topnotchers
Affordable School for all!
Affordable law school yet competitive
31
Bukidnon State University
Yeah
The best law school in Region X
32
Manila Law College
I am a senior citizen who graduated from Manila Law College in 2017. I took the 2018 Bar and passed. My education at Manila Law, hard work and prayers are essentials in passing the Bar. Try MLC!
Just transferred in this law school. I will be the 1st top notch hehahihaha. School of recit
Nice law school, all professors are smart and brilliant, the oldest and finest law school also.
Best among the best
33
Lyceum of the Philippines University- Makati
As I do keep on research Ten years from now. Law is also the best in Lyceum of the University, always in top 10 including under graduates studies College courses. The reason why I graduated with my M.A. in Public Administration here in Lyceum of the Philippines University, Manila with a discount of 30 (30%) for my tuition fees. thanks...
Producer of great lawyers.
Best is yet to come. you will see.
34
Saint Louis College, La Union
One of the best law schools in theRegion 1
Atty. Siapco... one of the legends of SLC.
35
Manuel S. Enverga University
School with most number of failed bar examinees.
MSEUF is globally competitive.
36 Saint Mary's University
37
University of Nueva Caceres
Pillars of Law for all Bicolanos
38 University of Southeastern Philippines
39
Aquinas University of Legazpi
The best law school in the bicol region
The best Law school in the Bicol region
40
Don Mariano Marcos Memorial State University
DMMMSU produced more lawyers than other schools in the north, not topnotchers but if we talk about strength in numbers, this must be on the list.
41
University of the East
Go Fight Red and White!
Best in the region
42
University of Mindanao
I love UM
Well, I'm a student of Ateneo de Davao University Junior High School. My elder cousin (Kuya) Lorenz, is currently studying at the University of Mindanao. And, he's really good at his course right now. I bet, it's also GOOD there.
Hello ga
43
Foundation University College of Law and Jurisprudence
One of the best law school in Visayas.
44 University of Iloilo
45
University of Makati
The nxt producer of top caliber bar passers.
Young but Dynamic Law School, the next home of Bar Topnotchers!
46
University of Perpetual Help System - Jonelta
Best law school in the Philippines
47
Romblon State University
This the best law school in the Philippines.

This University always have a topnochers every year.
48 Aemilianum College
49
Southwestern University
Great law school both working and full time students
50
Bataan Peninsula State University
Best law school in the Philippines
PSearch List
Related Lists

Best Law Schools and Colleges
Best Law Schools In the USA
Best Law Schools In Korea
Best IT Schools In the Philippines
List StatsCreated 19 May 2012
2,000 votes
51 listings
7 years, 187 days old

Top Remixes
1. University of the Philippines
2. Ateneo de Manila University
3. University of San Carlos
crockydyle
Error Reporting
See a factual error in these listings? Report it
here
.