Best Universities In the Philippines
The Top Ten
1
Polytechnic University of the Philippines
PUP is the best for me.. It is the University of the Poor and the Home of the Leaders.. Haha.. It has the lowest tuition fee here in Asia, 12 pesos per unit! Even the facilities are not good enough and you need to go to another room to get a chair, what is good here is the Quality of Education.. One of the best in Engineering and Accountancy in the Philippines! Viva PUP! Long Live Sintang Paaralan!

BSEE 2-1 student
'Cause being a PUPian is great! Maroon is AWESOME! :) Polytechnic University of the Philippines is a state university that offers low tuition but still provides high quality education, that's why they always say that being PUPian is a wonderful encounter and we believe that PUP also means Pataasan ng Utak, Pababaan ng tuition. "
PUP has still the lowest tuition fee ever that provides a good number of highly skilled graduates. PUP has been one of the best state universities in the Philippines and making its name well recognized in the country. Move up' PUP! Strive for the best!
FOR US, being a PUPian is just like a limited opportunity that needs to be grabbed with no doubt otherwise you will loose being part of this university which has a lowest tuition fee in the whole SUC's but yet caters a world class teachings.. we may not have the so called "world class facilities" but still PUP performs to become one of the leading. how amazing to know that PUP belongs to the top 201 universities in the whole asia out of more than 12,500 universities all over our contentinent. it only proves that acheiving educaTION excellence does not only depends on how many money will you going to spent to pay for the tution fee but on how intellectual the students and how commited the university to grow. its really good to know that for so many universities here in our country only 11 universties belongs to the top 201 and one thing that its makes the good news more good is that PUP is one of them... thats why its making me more proud to become a ISKOLAR NG BAYAN because ...more
2
Mapua Institute of Technology
Fellow Mapuans, we don't need to justify anything about our school. We've been known over the years. Let's just stay humble and work hard and help in building the nation's future. Viva Mapua!
The first and only school in southeast asia accredited by ABET, among the most respected accreditation organizations in the U.S.
With eight programs accredited namely electrical engineering, electronics and communications engineering, computer engineering and just this august 19,2011 includes Chemical Engineering, Civil Engineering, Environmental and Sanitary Engineering, Industrial Engineering and Mechanical Engineering...
Being the only school in the Philippines with this status where education is compared to that of Massachusetts institute of technology, there's no way this cool shouldn't be on the first spot
Mapua is the Best Especially on engineering we may not be good in English sometimes but you can't ever beat us on Math
It's simply the BEST. It has several strengths especially in the field of Engineering. No doubt on it.
3
ACLC College
This is the best iterms of IT ad all other courses related in computer
4
Far Eastern University
FEU excels in both academics and athletics, being among the country's top notch university in nursing, medical technology and medicine, it is also among the best in law, accounting, business administration, psychology, chemistry, fine arts, architecture and information technology. FEU Tamaraw is consistent in being among the best team in UAAP. It's almost a century-old campus is a UNESCO awardee for art and architectural preservation and a virtual oasis in the concrete and polluted jungle of Manila. The only non-sectarian, private Filipino university that has proven its worth throughout the years since its founding in 1928 producing alumnus who have contributed silently but consistently to our country's development. It's students and alumnus came from various social strata of the Philippines, here the rich and the poor go and mix together successfully in their quest for learning, tuition fees are reasonable and there are a lot of opportunities for character development. The richest ...more
The Land of Green and Gold. FEU not only provides quality education but also it stands to its core values of Fortitude, Excellence and Uprightness.

FEU is not your ordinary school. It is one of the oldest universities in the country. It has achieved and has shown to the country and the rest of the world its products and alumni in different fields of expertise.

The Far Eastern University continuously provides academic excellence by continuing to improve its teaching methods, by engaging the students to the application of theories, by opening the minds of the students to the world and by encouraging them to be the best that they can be.

Other schools may have the best students, but this university proves that she can mold simple minds into great ones.
FEU has been and will always be a center of excellence in all expertise. Medicine, Nursing, Accountancy, Engineering, Laws, Education etc. Name it and FEU will make you achieve your dream profession.
-Consistent Top Notchers in any Board Exams
-LEVEL I ACCREDITED COURSES
-Over Qualified for AUTONOMOUS STATUS this year
-Hailed as the "OASIS" inside the polluted city of Manila
-The only UNIVERSITY awarded by UNESCO because of its "ART DECO" buildings
-Excel not only in academics but also in sports, as been producing athletes who brings pride to our country.
-Prominent alumni

There are lots of things that other people doesn't know about our Alma Mater because FEU has been a silence achiever locally and internationally.

-REGISTERED NURSE (i owe it to my ALMA MATER)

FEU provides best quality among the other universities in manila because they produce efficient employees/people in every well known companies
5
University of the Philippines
The University of the Philippines is just simply best. Enough said.

(God, do I have to say more? Everyone knows that UP is the best among the premier universities in the Philippines. You learn about most everything here. UP is the BEST. )
UP=BEST QUALITY OF EDUCATION IN THE PHILIPPINES
A university named after its nation. NO. 1 in rankings. And even in board exams. Obviously the BEST among the rest. Got what it takes to pass the UPCAT? It takes U.P. (Utak at Puso) to enter U.P. it prepares students through difficulties for them to be able to take life a little easier than it would be after college.
I can't understand why UP is not number one in this list. It usually is in most lists.
Bakit UP? Simply because it provides the best quality of education in the country. Being the sole National University in the country, it hones the future leaders of this country in fields of education, politics, sciences, engineering and arts. UP may not have the best facilities but it has the best teachers and best students. And what UP teaches to its students that other Universities do not have is critical thinking. UP students think beyond the box. We don't just go with the flow all the time. We tend not to be passive people and conformers. We go against the current if needed and UP always aim to be part of the solution of our country's problems because if we will not do it, who else will? Only the best, for the best.
6
Aklan Catholic College
BEST SCHOOL IN Philippines
7 NIIT Baguio
8
University of Sto. Tomas
The University of Santo Tomas stands as one of the best universities, not only in the Philippines, but also in Asia and Western countries as well. In its 400 years of existence, UST has created its own identity- a center rich in cultural heritage, moral values and spirituality, an institution which offers the best quality education, and a training ground for future professionals and leaders of the country. Through the years, UST has been producing top notch students excelling in all fields; namely, arts, sports, science, mathematics and etc. As a matter of fact, Thomasians produce consistent topnotchers in all of the board examinations, unlike other schools which only appear in the list every two or three years. Also, UST has been recognized as one of the best schools in Asia, and at several times, it has been included in the list of the top 500 universities of the world. Given that it offers the best quality education in the country, many iconic identities are a product of this ...more
A Thomasian will always be a Thomasian in heart and in mind. I am very proud to be a Thomasian and I am proud of my alma mater. Celebrating its 400th year of foundation proves that it is one of the best making a statement that it can last for a very long time. I AM PROUD TO BE A THOMASIAN!
I believe that ust is one of the prestigious school in the Philippines.
That's true. Because UST is the most prestigious Medical School in the country!
9
University of the East
The University of the East, is one of the best universities in the Philippines and now a GLOBAL CHOICE. UE is a global choice because of the fact that, UE is Internationally Recognized.

UE tops in many fields.
MEDICINE, Computer Studies, Business and Engineering.

UE is now an AUTONOMOUS University since 2009.
UE's COLLEGE OF NURSING is a CENTER OF EXCELLENCE(COE) by CHED
the I. T education became CENTER OF DEVELOPMENT since 2007-present.
TOP Performing school in Dentistry.
Topnotcher in CPA,
UE first to used the OPAC in LIBRARY.
Has the best facilities in Dentistry,
UE uses iMacs I Computer ed. Laboratories.
ISO certified
3rd in asia's computer schools.

-Pamantasan naming mahal
The best university for me. I am a fourth year student in UE taking up Bachelor of Science in Information Technology. Here are few of the reasons why UE gives/provides the best IT education:

state of the art computer laboratories,
named as the most wired university in the Philippines by computerwold magazine and is the only educational institution that make up the list,
online enrollment, lectures, library resources etc.
acquisition of iMac units for a new course, Multimedia Arts,
thesis development which consists of three regular semesters,
a battery exam for 3rd/4th year computer students,
sun microsystems partner,
1:1 computer unit to student ratio,
vast data resources found on the 6 story POD building (libraries),
and others.

best school... high standard of teaching, high- tech school facilities, a very nice place to learn... topnotchers in dentistry, CPA, Engineering, Nursing, Medicine and others are molded in this institution!
I am from Iran. This University is being endorsed by our Embassy. UE is famous here in Iran. You can call our embassy for verification.
10
PLMUN
Pamantasan ng Lungsod ng Maynila. One of the universities in the Philippines with high passing rate of board exams.
Pamantasan ng lungsod ng muntinlupa is the current rising local universities in metro manila it produces quality business administration, criminology students. It is the best local university because of its finest when it comes to quality education curriculum. I love PLMUN. The fastest growing university in muntinlupa.
Being effective and efficient through globally competitive.
#TATAKCBA
PLM IS THE BEST FOR ME, IT HAS A HIGH STANDARD. ITS STUDENTS ARE SURE TO
LAND A GOOD JOB WHEN THEY GRADUATE. AND THEY SURE TO PASS THEIR BOARD EXAMS WHEN THEY TAKE IT.
The Contenders
11
Lyceum of the Philippines University
The Leader in Hospitality and tourism education in the country today!
One of the best university when it comes to Business Administration as well as arts and sciences and foreign language!

World class facilities! Viva Larga Pirata! LPU Taking the Lead!
The best school for hospitality and broadcast/print industry courses. CITHM, CIR and CAS are the best colleges, not to mention other colleges which are very much competitive and also are taking the lead.
The best... Almost of the courses/school-wide are accredited by pacucoa... Taking the lead in global education
I am an International Relations student at LPU. I highly recommend my school to those who want to take up International Relations or Foreign Service Personally, I have good relationships with my professors and mentors in my school. Our college strictly implements the English-speaking policy because Lyceum believes that having good English will make us globally competitive (and that's too essential nowadays. )They give us superb education and mold us to be people of HUMILITY, HONESTY, FORTITUDE and RIGHTEOUSNESS.
12
De La Salle University (Manila)
De La Salle University Manila (DLSU) continues to be highly-regarded globally as the ultimate Philippine cradle of learning for the well-rounded individuals. Indeed it is one of the rare breed of Philippine higher educational institutions where topnotch rigorous academic programmes (in a fast-paced academic period) are offered vis-à-vis its equally-valued religious programmes. No other well-respected institutions in the Philippines offer heavily-filtered admission process that favours student applicants who possess outstanding IQ and EQ combined. The award-winning programmes and professors welcome those who managed to surmount the high bar of admissions. And the DLSU students always deliver - always the upper decile of performers in nationwide board examinations and global qualifications. It is no surprise why DLSU graduates of Business, Science, Engineering and the Arts are constantly sought after by the real world out there, one of the evidence of the priceless worth of this ...more
Ethical and critical thinkers abound in this celebrated prestigious global educational institution. Student satisfaction, A+. Teaching quality, A+. Research impact, A+. Employment prospects, A+. But it does not stop here. While other institutions, for some reason, produce graduates who are raw or over-cooked in terms of maturity and outlook in life, De La Salle University has always leaned towards producing graduates who are just(ifiably) right in their own morals, ethical knowledge and wisdom. I cringe when other universities proclaim how much aggressive leaders they have produced over the history of the Philippine economy when, if you scrutinize and evaluate how much they have plundered or prioritized personal gain over country's, they have only contributed to the deficit and ailing problems of our crippled economy. But De La Salle graduates are nothing like the corrupting 'cancer cell' products of other educational institutions. De La Salle graduates, in fact, serve as the backbone ...more
"De La Salle University is a higher education institution that seeks to respond to the call and needs of the Church and the country. It aims to play a key role in the formation and education of future leaders and achievers. Its community hopes to contribute to nation building. "

De La Salle University molds not only brain but also the personality of the student. I am proud to be a part of this school especially it is the ideal school for business courses.
De La Salle University is assuredly one of the best universities in Asia. It's links with other La Sallian schools provide it with a competetiive advantage against other schools. It's also the top school in the Philippines that has the most interactive website possible. People thought that all La Sallians are rich, but we believe this to be simply untrue: most of them are families whose backgrounds range from entrepreneurs to company leaders, doctors to distinguished educators.

We believe that De La Salle University is one of the best university when it comes to business. If anyone has looked at the Central Bank of the Philippines (which is overlooking the main La Salle school complex), the leaders there are La Sallian. Innovation is inherited in the LaSallian tradition, and this spills out not only in business but also in the liberal arts, education, medicine, and the like.

Oh, and there's a reason why De La Salle's chosen symbol is an archer, compared to both UP and ...more
13
Ateneo De Manila University
I think it is a rarity and most definitely an asset in Philippine tertiary education that we have the confluence of a liberal and humanities-oriented curriculum, a Jesuit led administration, and a school environment that values a holistic, well-rounded development manifested in the Ateneo. Currently an undergraduate that has been with ADMU since high school, I can attest to the quality of education I am fortunate to experience as a result of the unparalleled faculty, superb facilities, and epiphany thrust of values that underscores what the Ateneo education stands for. Steeped in continuing its tradition of excellence, Ateneo de Manila remains one of the country's most prestigious and foremost partner in nation-building.
Quality is a six-letter word: A-T-E-N-E-O.

What makes Ateneo unique is it forms its students holistically, that's the edge of the Ateneo graduates to graduates of other universities. Ateneo has produced thousands of responsible citizens, including the National Hero, Dr. Jose Rizal. It is also part of the network of Jesuit universities across the globe, including some of the World's Top Universities.

Existing for more than 150 years, being the center of excellence, the Ateneo de Manila University is truly the Philippines' best. Other Jesuit-run universities in the country, Ateneo de Zamboanga University, Xavier University-Ateneo de Cagayan, Ateneo de Naga University and Ateneo de Davao University also, are some of the most respectable in the Philippines.
It is the most elite school in the Philippines, no doubt. In terms of intelligence and quality of professors, it is at par with UP. In terms of financial affluence, it is the best followed by La Salle Taft. In terms of student values, it is more or less equal to UST.

Ateneo de Manila has the biggest number of alumni/nae who have been admitted to the world's most prestigious universities like Harvard, Stanford, Oxford, Yale, Cambridge, London, MIT, NYU, Georgetown and the like as a testimony to its world-class quality.

Finally, Ateneo gives opportunities even to graduates from not-so-well known schools as long as these students are very hardworking. Examples are former Law Dean Cesar Villanueva (a graduate of Holy Angel University who was given scholarship by Ateneo Law, and would eventually finish doctorate in Harvard)

So if you're really hardworking and intellectually brilliant, welcome to Ateneo!
No questions asked... Everybody knows that AdMU is the best university in the country not only in academic aspect but also in nation-building. It's the only University in the Philippines that offers a holistic quality education. It doesn't just help you gain knowledge, it helps you be a man of wisdom and faith. It's the ONLY university that has been granted a LEVEL IV accreditation by PAASCU! Whatever other schools would say, you know that truth! AdMU is the best!
14
Our Lady of Fatima University (OLFU)
I didn't graduate from this school but I have to rate this school as the no. 1 university in the Philippines based on the learning experience my grandkids have been telling me. You see I'm a graduate of Heald Institute of Technology in California and took college courses at the Old Dominion University in Vrginia and University of Hawaii as well, and found similarities in the teaching approach there at OLFU as related by my grandkids (one takes nursing and the other one HRM). The main driving force that makes a student to excel is how the school educates the students in relation to their moral, spiritual and social relevance in their respective community that will eventually lead them to become a responsible, productive and caring citizens not only there but wherever they choose to go. A school has to capture the heart and mind of its studentry in order to live up to its name as provider of excellent education, and OLFU definitely is right on the mark. I have the opportunity to ...more
Quality Education is a MUST and OLFU have it. Having a very affordable tuition fees is not a basis of quality education. Its not about how expensive the tuition is.. Its about how your University perform during learning processing & MOST OF ALL, TRAINING STUDENTS TO BE BOARD PASSERS. Let us not deny that Our Lady of Fatima University PRODUCES TOPNOTCHERS & MANY BOARD EXAM PASSERS :))

--BS Pharmacy
FYI: (Pharmacy Board Exam 2nd placer is from OLFU
this university is the best university in the Philippines, coz' they are not only teaching the students in academic but also they develop students to improve them man as man through a legacy of excellent education and compassionate value formation.
This university lives up to its vision -- to improve man as man.

Being well-known to various medical courses, this university not has students who excel on the allied medical sciences, but also on other fields of endeavor, such as HRM, business administration, marine transportation, and many others.

Yes, Fatima U is quite famous, and it's not just a hotspot for aspiring individuals to live up to their dreams. The university helps us students to enhance both the skills and personality of an individual. Fatima U helped me became who I am today. :D

This may not be the best comment you may read about this school, but I guarantee you, experience inside Fatima U is definitely astounding!

Proud Fatima graduate here :) Rise to the top! *clap clap*
15
Adamson University
Adamson University is included in the top 15 universities here in the Philippines based on the QS Top Asian Universities. This means that AdU offers quality education among many universities here in our country.
Manageable tuition fee with quality education provided mostly by capable instructors. Facilities have improved greatly. the University stays true to its mission of giving quality eduction to those who may not ave so much.
Education with a heart, that would best describe Adamson University.
Provided best quality Student Leadership development, training, and formation among different Colleges and Universities in four corner of the country. The Adamson University Student Government (AUSG) and Recognized Student Organizations (RSOs)in Adamson University provides and serves best quality services and activities for the students and socially disadvantage in our society.
16
Pilar College
Private sectarian school in Zamboanga City, Philippines.
The best school in zamboanga city! And I'm proud to be Pilarist!
17
Bulacan State University
For me this is the number 1 campus. Not just by learning but this campus molds you as safe and responsible leader in the future!
BulSU really offers quality education. This University is one of the best here in the Philippines with stronger ties growing abroad. Just pure excellence.

BulSU is one of the best university in the country 'because it really molds good professionals. It offers a quality education, camaraderie and better skills after grad.
One of the country's best university of its kind. Home of the future leaders. A recognized leader for excellence in instruction, research, extension and production services, a key player in the education and formation of professionally competent, service oriented, and
Productive citizens, and a prime mover of the nation's sustainable socioeconomic growth and development.
18
New Era University
ALL graduated of New Era University are all world class topnotcher of board/bar exams of United Nations, they are all world SummaCumlaude, world Magnacumlaude, world cumlaude, and world laude, they only achieved, exa% is the highest and the lowest is peta%. New Era University surpassed on the academics of Engineering, Law, Education, and Nursing. And now New Era University plan to produce topnotcher on accountancy thru ABB scholars. New Era University rank number 1 on ABB and Top Universities records followed by Harvard University no.2 and Cambridge University no.3, belong to first triangle of FIRST Organization, released on 2011/2012 records. And all graduated of New Era University are obliged to work on government of United Nations based on the law existed, and the superior standing of New Era University parallel to Harvard University and Cambridge University.
New Era University is now ranking "Best Engineering Schools" based on the top list of ranker, W. Ranker. Com. New Era University can't reach highest voting lists, but it deserve to be number 1 on "Best Engineering Schools"on Engineering taking board exams in US records.
Vision: "A world-class Institution of learning with a unique Christian culture of excellence, discipline, and service to humanity. "
On the latest records released by Ministry of Education of United Nations, for the year of 2012/2013.1. Engineering rank number 1, 2. Law (Natural Sciences)3, but rank no.2 next to Harvard University 2, but rank number 1 because of the theory or law of evolution (Natural Sciences ) of Cambridge University 1, 3. Social Sciences & Management (MBA & Accountancy) rank no.9
4. Life Sciences & Medicines (Nursing) rank no.7, 5. Arts &Humanities (Education) rank no.28. Visit the website of QS World University Rankings (w. TopUniversities. Com) and its QS Stars :Massachusetts Institute of Technology. While in the website of ABB ( W. ABB. Com), it has contain 8 Adobe Acrobat, each Adobe Acrobat contain all information about the characteristics of New Era University ( ie, member of Allied Countries, New Technologies, Progress, group of gifted peoples etc. ) it's proof New Era University have a high quality of Education respect by other Universities/Colleges. New Era University belong on the ...more
19 Saint Ferdinand College - Ilagan City
20
Centro Escolar University
The best university! We provide the topnotchers in every board exam. GO CEU!
It's one of the best schools in the Philippines because the students are properly guided and they got all the best facilities the students can avail aside from the tuition fees re affordable!
Centro Escolar University is truly a great university,
Not only because of its High Standards when it comes to Higher education but through the outcome they produce,

For in this university topnotchers are made!
Fashion is also inserted towards the idea of uniforms

With students that truly look modest and elite.

Endowed with social graces, and array of intelligence.

(ISO accredited and trademark when it comes to medical courses.. You know it people, escolarians are known for that! )

When others boast about just a topnotch, ceu doesn't..

Do you know why?

Because escolarians are just used to it.
It doesn't happen just once in a blue moon..

For excellency has always been a habit for the pink scorpions!

Keep it up Escolarians!
CEU IS THE BEST! SO GOOD! SO CLEAN AND VERY ORGANIZED. Promise you won't regret being a part of it
GO ESCOLARIANS!
21
University of Manila
The university of manila is a academic school which is the student of this university will obey the rules and regulations. As I observe the university of manila will have a more students who has a local and foreign students which is teaching higher education to us. The professor and all the faculty staff especially the president of the university is very thoughtful and understanding.. Being a observer I am a first year college student
Great school in preparing students not just to pass exams but to face challenges in the work field... Yevah..
I'm proud to be part of this university..
go PLM.. =)
The University of Manila is a school wherein students can learn not just Academic lessons but also lessons of life. :) Great school indeed.
22
Central Luzon State University
CLSU is one of the finest universities in the Philippines offering BS in Business Administration major in Economics. It is also one of the few to have established a corporate college (College of Business Administration and Accountancy). CLSU also has the most supportive administration that allows student organization to take charge and make their own stand in the development of the society both in the local and the national level. It has its best facilities in the field of research and development. CLSU: Where the difference is created!
clsu where the difference is created...
i'm very thankful that my mother and my father sent me this kind of excellent university.
the stage of graduation site is not high as you think, but the great challenge is to climb on the top of it.
clsu... center fr love, service and unity. mabuhay ang mag-aaral ng CLSU
Central Luzon, the place where you can be naturally you with the nature around you. You have the best resources to learn nature here. Agriculture that is and not only that.. This school offers collaboration with a lot of foreign matters that the student too can take part. This school will become the central of who you are when you leave. Dear alma mater, I don't miss you but I miss the lessons that you have engrave in the hearts of people who left you.
I've been in most colleges and universities here in metro manila even in some prestigious universities and I did enter their schools because of the nature of my first job here. No doubt, clsu don't deserve to be just on top11 because clsu is really just an amazing university! You can prove that when you will spend your years in college there.. ;) I'm proud to be a clsuan because you'll gonna learn a lot of things upon studying there that could help you improve your personal and your professional growth as well=)
23
Mindanao State University
It has one of the lowest tuition fee in the Philippines, majority of the students only pays 2000 pesos during an enrollment to cover all the fees. Not only that, the cost of living of the students living here, is indeed, very cheap too. 2500 pesos per month of monthly allowance is enough to cover board, lodging, and other usual student needs. Speaking of the quality of education, many professors finished their master's and doctoral degrees on prestigious universities abroad. A big plus is that this university is also a social laboratory for Filipino Christians, Lumads, and Muslims wherein the three group of people are given an environment to understand each other's ways and culture. Majority of the students here are coming from the poorest family in Mindanao who couldn't have afford a college education if MSU is not existing. Because of the nature of the student populace, they become very competitive and always aiming that apple on the top of the bough, thinking that being in MSU is ...more
MSU-IIT raises the bar for schools that have low to extra-low budgets. Since I graduated in 2003 the school has transformed itself from the inside out. The ratio of Masters-Doctors to student population runs high and increases every year while the buildings are being added each year. The training that one gets from this school is way beyond the schools in Metro Manila. From language, arts, engineering, science, physics and mathematics MSU-IIT has competed nationally and internationally. It boasts of its world-class teaching force and a dedicated administrative force. The other schools in this list are what they are just because they have the luxury of having resources that MSU-IIT can consider way, way bigger than what has been accomplished. For students that are poor yet gifted with grit and intellect this school is the best.
I am enjoying my profession because I am working in a American based multi-national company. My peers have nothing bad to say about my work ethics and intellectual capability. This is so because I was trained in Mindanao State University and thanks to my mentors for providing the rigid training, in an MSUan way. I've worked with alumni from 4 best known universities and they were and are always shocked when founding out I was a graduate of MSU, they always thought I finished my engineering degree from 'THE GREEN ARCHER'. By the way, I enjoyed both life in mountain campus of Marawi and the sea level campus of IIT. Tru blood MSUan, always! I just hope Mindanao State University will maintain the standards and even aspire to be the best university within ASEAN.
Cheap in terms of TUITION FEE but expensive in terms of ACADEMIC. Proud to be MSUan!
24
University of the Visayas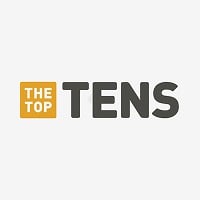 The University of the Visayas is an educational institution located at Cebu City, Philippines. It is billed as the first school in the entire province of Cebu who gained a university status.
New Mechanical Engineers for successfully passing the March 2011
Mechanical Engineering Licensure Examinations. The Passing percentage for first timers: 83.33%.
( Highest among all engineering schools in cebu )
University of the visayas is a competitive school among others prescription of our school... Everyone might look down an under estimate this school but they don't know the real story and the good stories behind of our school UNIVERSITY OF THE VISAYAS
University of the Visayas --- a university with a HEART <3

Visayanians are great, we just don't have time to share it to the world. We're busy in planning for our good future.
One of the Top performing school in the Visayas not only in academic but also in sport and specialized best varsity players in Basketball.
25
Rizal Technological University (RTU)
UST : we accept wise students only.
FEU : we accept great students only.
DLSU: we accept competitive students only.
ADMU: we accept intelligent students only.
UP: we accept genius students only.
.

.

RTU : we don't need to accept wise, great, competitive, intelligent, or genius students. We create them.
Rizal technological university provides good facilities for the students for them to work hard and study well that's why they I'm proud of being part of it. I am a marketing student in this university freshmen and I'm proudly say that not only facilities in this university is good but also teaching methods of the professors and they provide good and better materials for the students. They are doing this because they believe that "and kabataan and pag asa ng bayan". And all professors here are capable on their positions and they have good attitudes when they talk to the students
The functions and services of RTU are not confined to instruction alone as it is has shifted to full gear towards the enhancement of its research and development programs and continued to pursue the policy of sharing its expertise and resources with the community through its non-formal education programs and extension services.
It is not about the fame of a school that will make you at the top a climb... Most often, it's the dedication, motivation and commitment that will lead you to success. In the end of the day, it is not the school that will brighten your future but of yourself. And RTU gives me that motivation to continue onward and to think that money is not the limit if you want to pursue a certain thing. RTU is not a university of SPORT, but of academic excellence. Less Tuition Fee, Higher quality... A UNIVERSITY OF CHOICE!
26 Samar State University
27
Philippine Normal University
English department is the best during my stay here... Prof. Nilda Sunga, Alice Karaan, Marla Papango, Ruth Alido and of course, the immortal, Sonia Manzano...
LIKE! Those professors are immortals like the goddesses of Mount Olympus.
This is the only school were I found simplicity as professionalism. Moreover, being poor is much given integrity than the rich
In the Education World Philippine Normal University is the BEST, Wala U. P kung walang PNU, PNU are the first Faculty of UP and sila rin ang gumawa ng iba't ibang branches nito like UPLB. PNU is the 2nd for being the lowest tuition next to PUP san ka makakakita ng 2k lng babayaran mo but di kayo over crowded at aircon pa 40 per room. PNU IS THE BEST
Teaching is the profession that teaches other professions. Beat that. Without us, there would be no UP, La Salle, Ateneo or any other universities in the Philippines. PNU is the home of the best teachers.
28
National University
When you immigrated to other country you have to compete with the graduates of your new adopted country and graduates from all over the world. My training fom National University in Manila prepared for my mechanical engineering profession and I was able to practiced that profession at Ford Motor Co. in Dearborn, Michigan U.S.A. It is also your adaptability to the new technology that will guide you to your success and sense of accomplishment. Thank you NU for preparing me to compete. We don't have the nice campus or world class facilities during my time but our passing rate specially in Architecture and Engineering is the envy of many schools.
Let's see how this institution with a colorful past will be revived to meet the advances of this age. Nice National University!
-development up to the highest level.. Watch and all will be surprised. Not today but maybe tomorrow and if still not try the day after tomorrow
They used to excel in their engineering programs, particularly in Civil. They still are leading in the Sanitary/Environmental program. The school is embarking on major upgrades in their academic, infrastructure and athletic programs. With the Sy family now in ownership of the school, it should soon regain it's lost glory as a premier engineering institution.
29
Bicol University
No doubt'..
Bicol university did it...
Top performing university in bicol...
True home of bicolano topnotcher...
Center of excellence in quality education..
The University Mission: "A University of Excellence characterized by scholarship engagement for the community towards sustainable development. " BU has traveled long and wide as it tries to define itself as a state university. Faced with enormous challenges of varying nature, it has survived and continues to leave an indelible mark in the lives of the Bicolanos. After almost forty years of existence, it has defied the odds, and can now be considered at par with the best higher education institutions nationwide. With strong leadership and committed men and women behind, the opportunity is now ripe to up the ante and meet the standards set by the international academic community.
No doubt that bicol university is the best university in the Philippines because it produce topnotchers. Evidence is that it is the only school that is accredited by the iso
Bicol University is the premiere state university in Region V. It is home to topnotchers in the field of Accountancy, Social Work, Engineering and Nursing. It is a top-performing school in Social Work (rank 1, national) and Accountancy (rank 2, national).

Bicol University continually strives to achieve excellence and provide the highest quality of education to its students. Guided by its four pillars- SCHOLARSHIP, LEADERSHIP, CHARACTER, and SERVICE, Bicol University is not just another university in the country; but a university worthy to be called the best university in the Philippines.
30
Cavite State University
CvSU is as simple as the word "SIMPLE"
but it is as excellent as the word "EXCELLENT"

-a very popular Agricultural College all over the country
Its education system is simply world class.
CvSueños are globally competitive and morally upright individuals.

--- Truth, Service and Excellence are its bases to retain its outstanding performance everywhere.
The premier UNIVERSITY in historic CAVITE recognized for excellence in the development of globally competitive and morally upright individuals.
31
Silliman University
Go and study at Silliman and you'll experience a well rounded Christian education with a beautiful campus conducive to learning. Silliman is a small community by itself where you can really enjoy a "unique" student life which you could hardly experience in other universities. The students have more intimate relationships with each other and thus, easy to develop friendships as well as social skills. Above all it imparts a very high standard of learning. That is why, Silliman is not for everyone. Only the cream of the crop can meet its academic standards. It is also worthy to mention that its library which is one of the biggest in Asia. Indeed, it is one of the best schools in the country. Proud to say.. "I survived Silliman"
Sillimanians? We can carry you away by our simplicity, worn out slippers, scratched jeans, org shirts, and scrap notebooks. But once we talk, prepare to be carried away cause our blood is RED and REAL.
I am not a Sillimanian but I find this institution a great start off of a student to reach its goal at once right after exiting its portals. I believe they don't just accept wise, genius, or even intelligent students but they CREATE IT! They create one of the best products from an excellent quality of education. Heard lots of academic compliments and positive feedbacks from different people and thus made me realize that it's the university I've been dreaming of :) One day, hopefully, I wanna be a part of it. Too bad can't afford such high education there. Lucky are those who have been able to study and survived in this university.
Underrated but it doesn't matter because Silliman University equips its students with quality education to be globally relevant.
32
Quezon City Polytechnic University
To develop professionally competent, socially responsible, productive members of society imbued with a deep sense of nationalism, commitment to ethical and moral values, and respectful of socio-cultural and political diversity.

To provide an outcome-based education responsive to the changing needs of the economy.

I'm a QCPU graduate and I am proud of that. Our School may be young but I know QCPU produces highly competitive graduates...

It's not only the best in Information and Communication Technology but also in producing Intellectual Industrial Engineers, ECEs and Young Entrepreneurs.

Quezon City Polytechnic University is a premier institution of professional, technological, education and training and a progressive partner in nation building.
QCPU develops real people thru real experience of life has to offer. Being one of the young universities in the country, this institution makes sure that its students will graduate with the current needs and experience of the society.

I believe that what Philippines is, that is QCPU. It reflects our country.
33
San Beda College
One of the Top Law schools in the Philippines with a passing rate of 98% last year. And also Topped the last board exam for accountancy
San Beda college is one of the most prestigious school in the Philippine and also provide good quality of education. San Beda was the champion of last years NCAA
ANIMO RED COURAGE SAN BEDA! We're one of the best!
Unique brand of education, culture and tradition combined with prestige and class, the mighty Red and White school of Mendiola is indeed one of the finest in the land.
34
Colegio de San Juan de Letran
Letran was graded a College of the First Class by ROYAL DECREE in May of 1865 in Spain. It just happened that we are offering least programs than our Sister School; The Pontifical and Royal University of Santo Tomas and other prestigious schools around Metro Manila. Are you gonna study in a university where you pay very high and you're not getting the quality should every student possess, or you'll study in a Prestigious College where you can assure that you'll get job easily soon as you graduate because you're credible to do the task. THINK. I'm a proud Letranite and I am bias, I know when to be and not.
One of the best colleges in the Philippines. Because most of the Philippine presidents and Philippine heroes has studied in Letran. Cradle of Philippine Heroes and President. And Letran produced a Saint. Saint Liem de la Paz.
Letran embodies a values oriented school, Values that teaches us how to live in a Christian way. The best school for me is about who and what they produce. Letran has been the great because the college is not for itself it is for the Philippines and for God
Cradle of Philippine Heroes and Presidents. Letran provides the best communication and information technology and many of Letran's alumni were already famous in the world of media. Letran also excels in academic standards and is also competent to every other schools.
35
Pamantasan ng Lungsod ng Maynila
ISKO is how we call ourselves in PLM. It is a shortened word for scholar. I am grateful to God for earning a degree in a highly reputable school without spending a penny for tuition.

I shall never forget the time I spent with brilliant minds in class... as PLM attracts a lot of valedictorians and salutatorians (offering them full scholarships even if they live outside Manila).

This is a humble university situated the charming and historical Intramuros. It's my delight studying in PLM.

Mabuhay ang Pamantasan!
I remember sharply when we were being called as "Manangs" with that skirt uniform below the knees and most of my classmates wearing eyeglasses, ahaha... That's the typical PLM student, no time for gimmicks, spending vacant times at Casa Real reading and studying hard! Proud of it! GO PLM!
The best five years of my academic life was spent at this university. Thought me well in my field in engineering and gave me the opportunity to succeed in life. Mabuhay and Pamantasan ng Lungsod ng Maynila!
We are not the best in facilities but the teachings are ensured to learning
36
Saint Louis University
Saint Louis University is a unique university where school spirit and pride combine with academic excellence to provide an experience no other university offers. Aside from being one of the premier academic institutions of higher learning in the Philippines, SLU is also a university where one is molded and encouraged to rise up to challenges and conquer them. It is also a university which helps a person discover his potentials and teaches him how to use it properly. But above all the academic excellence is the way SLU helps a person become creative, competent, socially involved, and imbued with a Christian spirit - the four core values that SLU aims to instill in its students. Truly, this is a university in which one can be proud of calling his alma matter - that is why it does not come as a surprise when a Louisian states his identity with pride and a smile, unashamed to show that Saint Louis University is the school that has made a change in him academically, spiritually, socially, ...more
SLU is one the cheapest yet best school for nursing
we need not much of your money, but we offer real quality education
SLU is the best school in Nursing and Accountancy with the highest results of board passers. You will definitely be one of the best when you graduate as a Louisianian, in all aspects, attitude, professionalism, intellectual, and spiritual.
They are known for being the best school outside Manila! When they hear you are from SLU, the respect is really there!
37 Southville International School Affiliated with Foreign Universities
38
Baliuag University
Baliuag University
- is an autonomous school.
- has produced topnotchers.
- has the best facilities.
- has the only Green building in Bulacan.
- BU Nursing has ranked 36 as Top Nursing School.
- CPA Board Passing rate is higher and above the national passing rate.

Baliuag University aims to be an educational leader in the region, respected and recognized in the Philippines and abroad for its academic excellence, achievements in research, commitment to community service, and pioneering technological advancement.

Discover BU, Discover the Best in U!
Baliuag University College of nursing is proud of our very own Dean Elizabeth Roxas who happens to be the NATIONAL PRESIDENT Association of Deans of Philippine Colleges of Nursing
Baliuag University is active in attending national conferences, seminars and other important gatherings with regards to the development of their students. Committed to its threefold precept (patria, scientia et virtus), BU was known to serve people not only inside Bulacan but also to the nearby provinces.
FIRST UNIVERSITY in REGION I to be granted FULL AUTONOMY by CHED (Commission on Higher Education).
OUTSTANDING BOARD PERFORMANCE IN ACCOUNTANCY, NURSING, EDUCATION AND ENGINEERING.
HOME OF TOPNOTCHERS
BENCHMARK OF REGION I INTERNATIONAL PRACTICUM TRAINING
CENTER OF TEACHING REGION I
LEVEL I STATUS IN COURSES OFFERED ACCREDITED BY PACU-CoA ( Phil. Assoc. Of Colleges and Universities " Commission on Accreditation )
WIFI UNIVERSITY

Bachelor of Science in Business Administration (Level I-1st Re-accredited Status)


39
Technological University of the Philippines
Several top notchers sa engineering every year. The T.U.P. tradition =D
For almost 111 years existence here in Philippines, TUPians gave a great honor to the country for the first university that offers Excellence Technology and Engineering Education in the country. TUP campuses like TUP TAGUIG, CAVITE, VISAYAS are proved their skills in spite of being a State University that caters Technology and Education in the country. VIVA TUP... Viva TUP Taguig
TUP had proved itself as capable enough at molding new intellectual leaders and outstanding graduates at different field. With its very fine and quality education, students tend to excel at different board examinations seeing their names at the leader board. Compared to other universities that offers just fine education yet need a big tuition, TUP for me, offers the best of it with just a fair tuition.
A premiere university of engineering and technology; the flagship of technology education of the Philippines with tremendous influence in industrial arts, industrial education, technical and engineering fields contributed a lot for the development of the country producing top caliber alumni.
A recipient of local and international awards for completed research projects.
40
Western Mindanao State University
I graduated from WMSU and I experienced what real college life is. We get to enjoy every moment of our lives and regret it later. Haha. The teaching staff and facilities are OK. The best part is it is open to new ideas and organizations to help both the student body and the faculty sector.

I like wmsu... Specially it's the only school here in pagadian that has a good teaching and teachers in special education.
Center of Excellence in Teacher Education, Center of Development on Architecture, Center of Excellence in Agriculture.

Once had the Best Social Work School and Best Forestry School in the Philippines.
Thanks wmsu for sharing the goodness of education
41
University of San Carlos
WE HAVE THE BIGGEST LIBRARY IN THE PHILIPPINES, AND NOW WE'RE IN PROGRESS OF MAKING OUR 8000-SEATER FOOTBALL STADIUM. WE'RE THE ONLY SCHOOL TO HAVE A WORLD-CLASS STADIUM IN THE PHILIPPINES.
CAROLINIANS ARE THE BEST... University of San Carlos is the best when it comes to the quality of education to students, specially in the college of Law and other courses that they have.. They continue molding students to become a responsible professionals in the country.
I just love USC. And the way they harness the skills and potentials of the students. Bravo USC.
This school has the best quality education and makes the students excel in their social, spiritual and academic life. It is also the oldest school in Asia
42
Central Philippine University
For me Central Philippine University has maintained her holiness/prestigious-ness for the past century and being my Alma Mater, not only does this AWESOME school offer quality education, but also opens the eyes of the students to the Principles of the Supreme Being, God.

And in the emblem (logo) of our University, it says, "Science et Fides"("Science and Faith") wherein as we graduate, we will take that medallion and certificate of responsibility and discipline with our head held high, just, and honored to serve society with special skills not only guided by education but by our Faith in God too.
SCIENCE & FAITH... Not only does CPU teach us knowledge in our respective fields or career paths but it teaches us the most important thing to do in life... To have a good relationship with our Creator, the One who is ultimately wise and all knowing.
Education and Christianity combined in one curriculum. Balanced Academics, Sports and having GOD as the center of its values formation. At Central Philippine University students education are exemplary.

Proud to be a Centralian!
CPU provides education, training and experiences which all contribute towards a holistic development of the student to become a useful citizen of the world. It has a very beautiful campus conducive to learning.
43
Technological Institute of the Philippines
TIP then directed itself toward specialization in the field of technology. In 1977, it offered a two-year associate course in Marine Engineering. In 1980, the Liberal Arts and high school programs were phased out to make way for the school's new thrust. In 1981, additional buildings were leased to accommodate the student population which already exceeded 23,000.
Will as professional I am very proud to be an alumni in TIP. Because I higly deserve their objective to maintain high standard, blessing of higher education and cooperating with government in any progressive program for the filipino active students in implementing their successful goals and ambition for their future life. Thanks & long live TIP...
I graduated last April 2013, and carrying with pride the name of our school, I was employed May 6 after I graduated. Its not about the name of the school, but its about QUALITY.
TIP should really be in the top ten. Not only because the education is firm but also the facilities and the actual campus can be compared to other popular universities out there.
44
Central Mindanao University
I vote Central Mindanao University is the best for me because, they give me the best learning and standard of education. It a cheap tuition fees but rich in learning education and standardization. Most of all they molded a students for being independent for their everyday life. Central Mindanao University for me is a conducive for learning. In addition challenge the students being courageous to get the best and among the best academic education.
Central mindanao university considered the academic paradise of the south... Thus, no wonder CMU got to the TOP in any field of specialization... Simple but terrible...
Though we didn't got the highest rank, still we did our part as a student to pursue our education in order for us to fulfill our dreams.. We are not running after the rank all we want is to make C.M.U. well known over the globe! Proudly CMUan!
I vote Central Mindanao University because of its affordable tuition fee yet quality education. It is a school for all and it is conducive for learning. Its hard to get a passing grade but if you pass, you can say that its all worth it. Teachers in this university were highly caliber and research-oriented as well. Graduates are top performing in different board exams and we have produced top notchers every year.
45
University of Pasig City
"Proud to be a PLPian, We definitely have the Quality Education, and Very Inteligent Students. Last 2011, PLP, Specifically Students, Graduate of BS Accountancy take the prestigious CPA Board Exam, this was the first time and Glad to say, as a First Taker? We gather 45.57% of Passers, and one of those passers Rank 15, Nationwide. Another to be proud of, was the Nursing Board exam. We are always on the Top. Be Proud
I am one of the students of University of pasig they teach well and have quality education. Yeah plp is a public school but We gather 45.57% of Passers, and one of those passers Rank 15, Nationwide. :) so we proud to be PLPIAN
Go Pamantasan ng Lungsod ng Pasig or University of Pasig City... I'm one of the Pioneer students of PLP and I'm proud to say that I passed the LET because of my very intelligent professors in Education Department...
It's not about the name, but it's about how they molded their students to be a good model for the future generation. More principles in life are shared by the professors and linked it with the lessons.. ::)) Proud to be a PLPian!
46
Arellano University
Love arellano the best. It is highly competitive school and also helps Filipino students to have an opportunity to study in a high quality school.
And it also leading every students enrolled their to a brighter and better opportunity and preparing them to face the industry...
One of the best schools! Even Academic and Non-Academic. They are very competitive.

An institution that aims to provide equitable access to learning through relevant, innovative, industry-sensitive, and environment-conscious academic programs and services.

Hail to Chiefs.
I recommended Arellano University to every student in the world, because for the love and care of our student, specially the best scholarship, the leadership team and teachers are wonderful.

Thank you AU Chiefs', your simply the best. From Florida U.S.A...
Friendly professors, low tuition fee and a very high quality education that's Arellano University.
47
Holy Angel University
I remember applying for internship in different companies in Makati. And I was surprised when people would get excited whenever I mention that I am from HAU. I didn't know back then that our school is well-known and they consider it as the best school in Region 3 and one the best in the Philippines.

Also, I was able to land a job even before I graduated.

This is the university where my family and most of my relatives graduated, including myself. The campus is huge, have excellent facilities, and conducive for learning. I am proud to be an Angelite!
I'm proud to be a part of HAU. Your No. 1 universities in Region 3 especially in Architecture and Accountancy. Mabuhay ang Laus Deo Semper
Holy Angel University provided quality education which I have used as an edge towards my previous employment and now as I am taking up Graduate Studies in another University.
Holy Angel University is the best! It offers quality education.
48
University of Mindanao
University of Mindanao was the first ISO certified In Mindanao which means the quality of education and state-of-the-art facilities are improving to give students the best that they deserve.
I do believe that UM is known to be the BEST UNIVERSITY in the country. Not only because of its wide campus that make the students feel comfortable but also it reaps NATIONAL and INTERNATIONAL awards. It is also the very first university in Mindanao that has an ISO CERTIFICATION, which means, it really offers a VERY HIGH QUALITY OF EDUCATION... SO, why should I think twice, if there is UM. ,
When you enroll to the University of Mindanao, your life will surely never regret on it because graduates from this Higher Education institution are truly reputable, remarkable and in-demand, LOCALLY, NATIONALLY and INTERNATIONALLY...
No joke. These statements/ descriptions are all true. Simple but realistic.
Even though we are not known nationally but we can prove to others that we are one of the best University and our Topnotchers in Board Exams will prove it.
49
Taguig City University
One of the fastest-growing and performing with quality education universities in the Philippines. I am a Bachelor of Secondary Education Major in English student and I believe that we have the best teachers, students and administration! Hail TCU! (Truth, Competence and Unity)
The school established good and responsible students that can compete any competition! The university's "department of Criminology" is became one of the top passers of the last board examination! And soon to be, the "college of education will make it's mark to be the most board passers!
Yes.. It's a fast growing university that giving a quality education to the poor residence in taguig. Preparing student how to get a work, how to contribute the education and knowledge that the university provided as a student in giving quality service to people. One of the most I valued humor in university is even it is only a public school color/long-haired for the boys in not prohibited.
Good luck to all students of Taguig City University... May all we have a better future.. I hope that our administration serves as a good leader because they want to serve the student of Taguig city University and not because of the government we have here in Taguig
50
Xavier University - Ateneo de Cagayan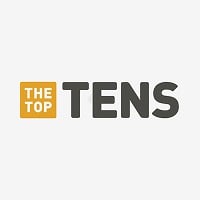 Atenean by mind, heart, and soul. We work and give without counting the cost. We educate ourselves so that we can be men and women for others. We apply magic in everything we do. We respect others' right to eat on a clean table And above all we do things for the greater glory of God!
Rooted firmly on its guiding moral of being men and women for others and on its motto "veritas liberabit vos, ", Xavier University-Ateneo de Cagayan is the first Jesuit Ateneo University in the Philippines, and the first private and the first Catholic University in Mindanao.
The best in quality education and one of the top universities in the country when it comes to academe and sports activities. top of the nursing board exam. Go... Go... XU!
XU has always been my dream school because of its way of teaching their students in mind, heart, and soul.
PSearch List