Top Ten Greatest Indian Film Directors of All Time
The Top Ten
1
Satyajit Ray
When it comes to depth of film, no one can beat him, versatile personality with huge calibre to see the world in his mind.
Best filmmaker of all time. Akira Kurasowa said: "Not to have seen the cinema of Ray means existing in the world without seeing the sun or the moon."
Legendary movie s did he make. First Indian Movie director to win an Oscar!
In terms of innovation and creativity no one can beat this man.
2
Mani Ratnam
This man is majestic. He is damn unique.
Well, my vote goes for Mani Ratnam sir for his contribution to Indian Cinema.
Such classy films!
Every movie of him will connect to us deeply in some way.. His works are just beyond words to be described! Awesomeness..
Best film director showing visually & story wise best..
Legend! A guru of indian cinema.
3
Upendra Rao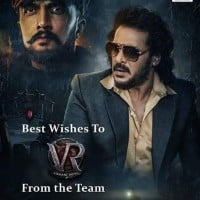 Excellent director. You need to watch the complete movie without even missing one single scene to understand perfectly. It is definitely applicable to the movies like A, Upendra, Swastik etc. , His talent is really provided with OM. Excellent director, expect more and more different movies. I personally did not like Super movie. He would have done a better justice to his latest movie Super. I hope he will come back with a bang in Upendra2. Do not mix the commercial elements in Upendra2, just go with your innocent attitude which you almost one and half decade back
Upendra is one of the most contemporary directors and actors in the Indian film industry currently. His movies depict things in ways that people will be taken aback. He always has a message for the audience.
His movie making style cam be summed up on only one word - "Different"! He portrays a raw version of everything without polluting the subject with drama and emotion. One of the rare gems to look out for.
A brilliant actor director of the Kannada film industry - Upendra!
Creative director. All his directional movies are different and sensation. His directional movies will have social message to the society.
Each movie has a complete different style,meaning, story-line which directly relates to daily ongoing common-man life. He thinks 20 years ahead of the current societies mentality. Commonly people find difficulties to understand the story, meaning of the movie but each movie is a masterpiece
4
Shankar Shanmugham
No body can't beat him and his creativities .he is most intelligent director of all time. He is No1 director of all time . because he make films differently.
Gem of Indian cinema especially to Tamil cinema. Mind blowing director. Quality film maker. Satisfies audience for money to watch a movie. James Cameron of Indian cinema.
Creative and sensational.. That very minute details in his movie and his efforts to make it.. Hats off.. One of best director..
Great, thoughtful and creative director. I would rate him as the best because his movies takes Indian cinema to a different level
5
Hrishikesh Mukherjee
What? He is on 3rd rank. He deserves 1st rank. Not only in india in the whole world he is the best directer. His every movie is a masterpiece. His works like anand, aalap, anari,etc are heart touching. His comedy works like golmal, chupke chupke, etc are laughing cylinder.
6
Yash Chopra
Has full grasp over human emotions.
7 Shekhar Kapur
8
S.S. Rajamouli
S.S. Rajamouli is the best director of Indian film industry. He directed a few movies but all the movies were legendary. So for me, no one can beat him.
Great man.. He bring out the imagination world exceptionally... His movies are visual treat... I love to watch his movies especially Eega, magadheera and all others... Waiting for Baahubali and Mahabali
He the best director ever in india
All his films are super hits..
No Doubt He is the best Indian Director.
9
Rajkumar Hirani
He is all time great director...He reach in every movie at people's heart...His movie gives great message...He chooses topic which is new and and make it innovative.
His movies have the message of life,the criticism, comedy. The percentage of his hit films is very high. His every movie is a milestone and well knowned by all.
10
Ram Gopal Varma
Father of all directors
Is the best director
The Contenders
11
Anurag Kashyap
He is not fancy, he is genuine. Never shy of experimenting. Too smart for Indian viewers.
One of the best director working today...
Martin scorsese of india
12
Guru Dutt
Guru dutt is argubal the best director india have ever had... Just watch his films and tou will understand why
The unparalled lyricism of his movies has yet tobe surpassed till date.
He was ahead of his time..
13
A.R. Murugadoss
A.r murugadoss sir is wonderful director,
Commercial and social
14
Puttanna Kanagal
Being a director especially as of in Indian cinemas, one should have the ability to direct cinemas with other industry actors. But Puttanna kanagal did it in a way back than nobody did. He's from Kannada industry, he made masterpiece Malayalam movies, hindi , tamil, telugu & he succeeded in every his other industry movies. In Kannada his gejje pooje still has the good talks in today's Kannada artists. His nagarahavu in which he made the Phoenix of indian cinema - Dr. Vishnuvardhan became an 'Angry man of karnataka' title holder., in which vishnu sir acted his first lead role in a movie.
Also that 'Baare baare' song in nagarahavu Kannada movie, was the first ever indian slow motion scenes captured song.
15
K. Balachander
He is the master of above listed director's.

God of Indian Cinema.
Movies all good story
Classic and drama
16 Sanjay Leela Bhansali
17 Sukumar
18
Bimal Roy
The poignancy, the social realism of then India, the emotions...unmatched then and now. The true master..
19
Trivikram Srinivas
Present one of the leading directors in Tollywood. With in a limited budget he will make a movie blockbuster irrespective of the cast (eg: A aa)
20 Karan Johar
21 Adoor Gopalakrishnan
22
Imtiaz Ali
Jab we met, Love aaj kal, Rockstar, Highway are one of the best movies in Bollywood with a new style of storytelling!
He is an artist
23
Raj Kapoor
Raj Kapoor was a legendry Director, Actor. I watched his movies Shri 420, Awara, Tisri Kasam, Mera Naam Joker, Bobby, Barsaat. He did tremendous works in these movies. Great philosopher of human behaviour.
24 Ritwik Ghatak
25
Shoojit Sircar
He has a great sense of direction. His movies provide a meanigful perspective of life.
PSearch List