Top Ten Best Ducktales (2017) Season 1 Episodes
The Top Ten
1
The Shadow War!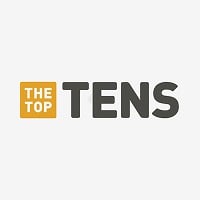 2 Woo-oo!
3 The Last Crash of the Sunchaser!
4 The Golden Lagoon of White Agony Plains!
5 From the Confidential Case Files of Agent 22!
6 Who is Gizmoduck?!
7
The Secret(s) of Castle McDuck!
Dewey spilling the truth to his brothers, and their reactions, literally sent shivers through me. - Nightingale9
8 The Other Bin of Scrooge McDuck!
9 The Beagle Birthday Massacre!
10
Sky Pirates...In the Sky!
I did not see this coming...a DuckTales/TALESPIN crossover episode! TaleSpin was one of my favorite shows as a kid and I was stoked when I learned that Don Karnage was making an appearance! It's seems unusual that a show that took place in the late 30's would have its characters in the present day. Maybe this Don Karnage is a descendant of the original? Anyway, even though I was a tad disappointed that Jim Cummings didn't reprise his role for this episode, I found it very entertaining and it got my nostalgia juices flowing. Also, Launchpad was right, that song was catchy! Too bad Dumptruck, Gibber, and Mad Dog couldn't make it. Here's hoping that Baloo and his Sea Duck make a comeback! SPIN IT!
The Contenders
11 The Impossible Summit of Mt. Neverrest!
12
Day of the Only Child!
This episode was sooo funny! "Friend Present! "
13 Jaw$!
14 Beware the B.U.D.D.Y. System!
15 The Spear of Selene!
16 The Great Dime Chase!
17 Daytrip of Doom!
18 The Missing Links of Moorshire!
19 The Living Mummies of Toth-Ra!
20 McMystery at McDuck McManor!
21 The House of the Lucky Gander!
22 Terror of the Terra-firmians!
23 The Infernal Internship of Mark Beaks!
BAdd New Item