Top 10 Fictional Characters that Should Be Friends with Lincoln Loud
The Top Ten
1
Dipper Pines - Gravity Falls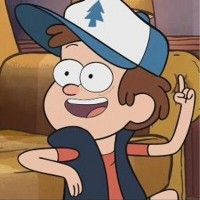 Dipper Pines is one of the main characters from the Disney cartoon Gravity Falls which aired from 2012 to 2016. He is the twin brother of Mabel Pines
Dipper and Mabel are both very relatable
Both relatable characters.
Yep
2
Marco Diaz - Star vs The Forces of Evil

3
Brock - Pokémon

Brock is a character from Pokemon and is created by game freak & Nintendo. He was the first gym leader in pewter city, and specializes in rock Pokemon . ...read more.
Brock knows what's it like living in a house with a large family.
Because he can
4
Phineas Flynn - Phineas and Ferb

Phineas Flynn is one of the protagonists of the animated television series Phineas and Ferb. Voiced by Vincent Martella and created and designed by Dan Povenmire, Phineas first appeared along with the rest of the series' main characters in the pilot episode "Rollercoaster." Phineas, along with his stepbrother ...read more.
5
Arnold Shortman - Hey Arnold

6 Miguel Santos - Maya & Miguel
7
Ash Ketchum - Pokémon

Ash Ketchum, known as Satoshi in Japan, is a fictional character in the Pokémon franchise owned by Nintendo. Ash is training to be a Pokemon Master, with his buddy Pikachu. Ash tries to stop the evil Team Rocket from stealing his Pikachu.
8
Ichigo - Bleach

9
Arthur Read - Arthur

Arthur Timothy Read is the titular protagonist of both the book series and the PBS children's television show Arthur, created by Marc Brown.
10
Danny Phantom - Danny Phantom

Daniel "Danny" Fenton, also known by his alias Danny Phantom, is the half-human/half-ghost protagonist of the television series Danny Phantom. As the ghostly superhero Danny Phantom, he protects the citizens of Amity Park from the dangerous ghosts of the Ghost Zone.
The Contenders
11 Tai - Digimon
12
Ben Tennyson - Ben 10

13
Gray Fullbuster - Fairy Tail

Gray Fullbuster a fairytail wizard is a kind sensitive person which can be mainly found in underwear or fighting a guildmate / friend brother Natsu Dragneel (which I am supersede dint make this list) anyway Gray has a habit of stripping which he found while training with his now unfortunately dead master ...read more.
14
Linka Loud - The Loud House

15
Steve Smith - American Dad

Anita "Steve" Smith is a fictional character in the animated television series American Dad!, voiced by Scott Grimes.
16
Gumball Watterson - The Amazing World of Gumball

Gumball Watterson is a twelve-year-old blue cat who is prone to causing mischief across the town due to not staying inside of the box. He is fairly egotistical and a veteran snarker; despite this, Gumball has a big heart and is surprisingly selfless. Although Gumball can be intelligent at times, he ...read more.
17
Larke Tanner - Beverly Hills Teens

18
Twilight Sparkle - My Little Pony: Friendship Is Magic

Twilight Sparkle is the primary main character of My Little Pony Friendship is Magic. She is a female unicorn pony who transforms into an Alicorn and becomes a princess in Magical Mystery Cure.
19
Bugs Bunny - Looney Toons

Bugs Bunny is an animated cartoon character, created by the staff of Leon Schlesinger Productions (later Warner Bros.) He is one of the most famous cartoon characters, and he is in the show Looney Tunes. His famous quote is "What's up doc?". He is a gray colored bunny with big teeth and big feet. His ...read more.
20
Bart Simpson - The Simpsons

Bartholomew JoJo "Bart" Simpson is the oldest child, and the only son, in the 1987 show The Simpsons. He was created by Matt Groening. His hobbies are pranking people including Lisa Simpson and Homer Simpson.
21
Cisco Ramon - The Vibe

Both love comics
22
Naruto - Naruto Shippuden

Naruto Uzumaki is a fictional character in the anime and manga franchise Naruto, created by Masashi Kishimoto.
23
Nikki Wong - 6Teen

24
Huey Freeman - The Boondocks

Huey Freeman is one of the main protagonists and antihero in The Boondocks syndicated comic strip written by Aaron McGruder, as well as the animated TV sitcom of the same name.
25
Steven Universe - Steven Universe

PSearch List