Top 10 Biggest NFL Draft Busts of the 2010s
As I've said before the draft is a total gamble. Sometimes you strike gold other times not so much. While there has been fewer busts in recent years there still has been a few busts here or there whether it's injury or off the field issues that ultimately plagued them from the start.

The Top Ten

1 Johnny Manziel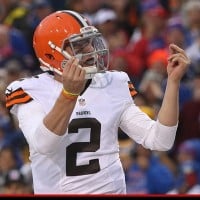 Jonathan Paul Manziel is an American professional Canadian football quarterback for the Montreal Alouettes of the Canadian Football League. He was drafted by the NFL's Cleveland Browns with the 22nd overall pick of the 2014 NFL Draft. Towards the end of the 2015 season, Manziel endured numerous scandals, including the infamous story that he was in Las Vegas instead of in Cleveland with the team that weekend. The team confirmed that Manziel did miss a scheduled check-in on the morning of the last game of the season, and he was released in March of 2016. He is often considered one of the biggest draft busts in NFL history.
Who else could it be but Johnny football? Cleveland took Manziel the 2012 Heisman winner 22nd overall in 2014. He apparently sent a text instructing Browns QB coach Dowell Loggains to " hurry up and draft me because I want to be there." In less than two years, he had checked himself into rehab, was accused of assaulting his girlfriend, and was ultimately released after two seasons and just 258 passes as a professional. He last most notable action was working on a comeback with recent stints in the CFL and the AAF. Long story short he was essentially a prick who couldn't stay out of trouble
Was a bust on and off the field.
2
Dion Jordan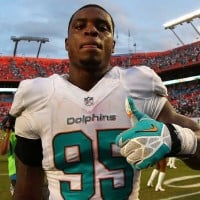 He was Selected as the 3rd overall pick in 2013 with the Dolphins Dion Jordan made just one start for Miami. It would be more but he couldn't keep himself out of his own way with 3 drug suspensions in his first 2 seasons. He was released in 2016 after a failed physical and played 3 games in 2 seasons
3
Justin Blackmon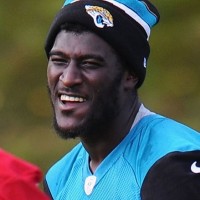 Selected by the Jags in 2012 with the 5th overall pick he started off fine and led all rookie receivers with 865 yards however he was another guy who couldn't get out of his own way. He was hit with drug suspensions in 2013 and has not played an NFL down since. Just an example of how drugs can really be a bad influence and derail a career
4
Trent Richardson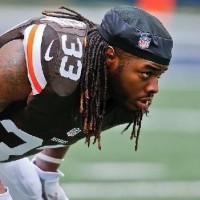 Trenton Jamond Richardson (born July 10, 1990) is an American professional football running back who is currently a member of the Alliance Birmingham of the Alliance of American Football. He played college football for the University of Alabama, was recognized as an All-American, and was a member of two BCS National Championship teams. Considered the top running back prospect for the 2012 NFL Draft, Richardson was considered by some as the best running back prospect since Adrian Peterson, and was selected third overall by the Cleveland Browns. After being traded away from the Browns during his second season with the team, and out of the NFL after five seasons, he is often considered one of the ...read more.
Selected right after RG3 in the 2012 NFL draft by Cleveland. Richardson had a lot of hype surrounding him as some compared him to the likes of Adrian Peterson. His rookie season wasn't too bad but the Browns simply gave up on him and shipped him off to Indy. In his final 2 seasons he rushed for barely over 1,000 yards and hasn't played in the NFL since 2014. He did play in the CFL and AAF however
5
Justin Gilbert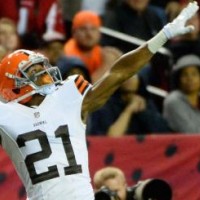 Picked 8th overall by the Browns in 2014 Gilbert started just 3 games in 2 seasons combined before the Browns traded him to the Steelers for a 6th round pick. The transition from Orange and Brown to Black and Gold didn't do much for him. Gilbert was suspended for the entire 2017 season for violating the league's substance abuse policy and hasn't played in the NFL since.
6
Dee Milliner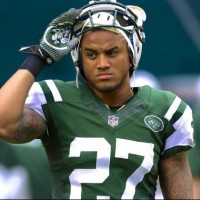 A first round 9th overall selection by the NY Jets in 2013 Milliner underwent right shoulder surgery the month before the draft happened. In the years to come the former CB at Alabama suffered several injuries playing in just 5 games after his rookie season. He was released after his third season and never appeared in another NFL game. Not necessarily his fault just bad luck overall
7
Christian Ponder
In 2011 the Vikings chose Ponder with the 12th overall pick to become the new young quarterback to lead the Vikings in the post Farve era. He was the fourth quarterback taken that year, and Minnesota thought they had found their guy. But, just to play it safe they brought in veteran Donovan McNabb to guide the former Florida State quarterback, and to ensure he didn't fail in a hard transition into the NFL. Unfortunately McNabb played poorly to start and Ponder wasn't much better. He did lead them to the playoffs in 2012 but missed out due to a triceps injury. After a disappointing 2013 season, and a coaching change, Ponder's player-option was not picked up for his fifth-year. He was with the Raiders, Broncos, and 49ers for short periods of time but ultimately he faded out of the league entirely in 2015.
8
Jake Locker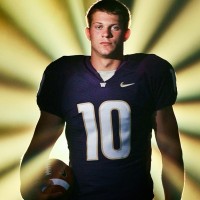 Originally Locker was projected as the top pick in the 2010 draft before deciding to return to Washington for his Senior Season. Unfortunately it wasn't exactly a good season for him but luckily it didn't hurt his stock too much as he was still taken 8th overall by the Titans. He played 23 games in 4 seasons but was eventually replaced by Zach Mettenberger. Locker retired after the 2014 season due to a lack of desire to keep playing
9
Christian Hackenberg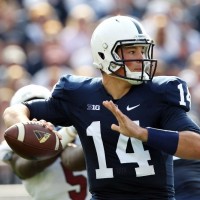 Here's a guy who never even played an NFL down. The New York Jets Selected Christian Hackenberg in the 2nd Round with the 51st pick. He was mostly sitting on the bench in shadow of Ryan Fitzpatrick, Geno Smith and Bryce Petty. He played in the preseason but never even played for the Jets. Hackenberg would spend time on the roster of four NFL teams in three years and most recently struggled in his time as a starter in the now-defunct AAF.
10
Robert Griffin III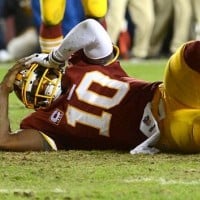 Robert Lee Griffin III, nicknamed RG3, is an American football quarterback for the Baltimore Ravens of the National Football League.
The Washington Redskins sent a Kings random to the Rams in order to trade up to draft RG3 with the 2nd overall pick. To be fair he had a promising rookie campaign with a pro bowl and Offensive Rookie of the year to top it off. However things went downhill after that and never recovered after a series of knee and shoulder injuries that derailed his career
Had a good rookie year but it all went downhill from there.
The Contenders
11
Marcus Mariota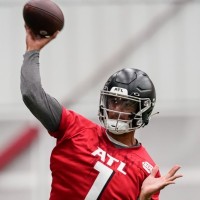 Marcus Ardel Tafuna Taulauniu Mariota is an American football quarterback for the Las Vegas Raiders of the National Football League.
Was overrated his first few years in the league. Now, finally everybody realizes he sucks.
12
Sam Bradford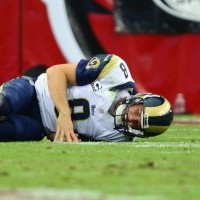 Samuel "Sam" Jacob Bradford is an American football quarterback for the Arizona Cardinals of the National Football League. He was drafted by the St. Louis Rams with the first overall pick in the 2010 NFL Draft. He played college football at Oklahoma and as a redshirt sophomore Bradford became only the second sophomore to win the Heisman Trophy.
The picture says everything you need to know.
Could never stay healthy.
13
Corey Coleman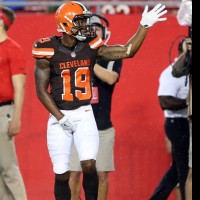 14
Jameis Winston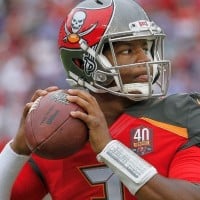 Jameis L. Winston is an American football quarterback for the New Orleans Saints of the National Football League.
15
Ereck Flowers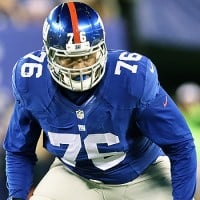 Ereck Flowers is an American football offensive guard for the Miami Dolphins of the National Football League.
16
Luke Joeckel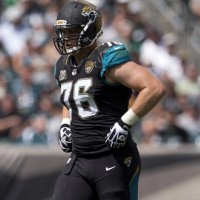 17
Jonathan Cooper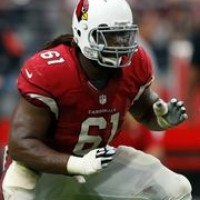 Jonathan Javell Cooper is an American football guard for the New England Patriots of the National Football League.
18
Greg Robinson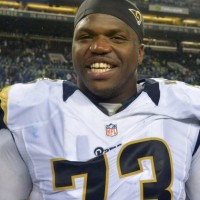 19
Kevin White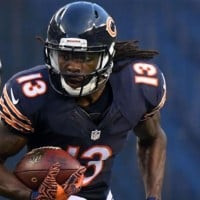 Kevin Romone White Jr. is an American football wide receiver who is a free agent. He played college football at West Virginia and was drafted 7th overall by the Chicago Bears in the 2015 NFL Draft. White went onto have multiple injuries pushing him from the starting lineup, by the time 2018 season proceeded he managed to stay healthy, but it was still too late. His only famous play was hauling in a hail mary from Mitchell Trubisky, but just missed going in for the touchdown. He has since been labeled as one of the biggest busts in the franchises history. He also played for the Arizona Cardinals for a brief few months only to be released again.
When you draft a wide receiver in the top 10, he's supposed to become a star. Unfortunately, White never saw the endzone because of injuries.
20 Vernon Hargreaves III
BAdd New Item