Top 10 Biggest NFL Draft Steals of the 2010s
The Draft is always a gamble. Sometimes you strike gold or for these teams they found a hidden gem. Sometimes players selected in the later rounds are some of the best players we've seen and can change the course of a franchise for years to come.

The Top Ten

1 Russell Wilson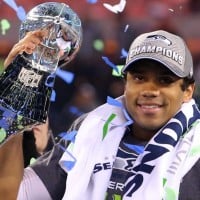 Russell Carrington Wilson is an American football quarterback for the Denver Broncos, and formerly for the Seattle Seahawks of the National Football League.
Russell Wilson came out of Wisconsin selected in the 3rd round 75th overall in 2012 by the Seattle Seahawks. Obviously the highlight of his career so far is the 2013 Super Bowl season. He's had a passer rating of 100 or more 5 out of 7 seasons including 2 over 110. In 2015 he led the league with the highest passer rating and had a career best 110.9 rating in 2018
2
Tyreek Hill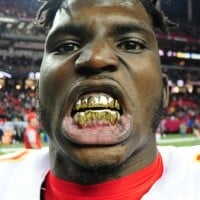 Originally projected to be undrafted due to a Domestic Violence arrest the Chiefs selected him in the 5th round with the 165th pick in 2016. Many fans were critical of this pick because of the Domestic Violence incident. Hill became one of the most electrifying weapons on offense. He's been to 4 pro bowls and 2018 was a career year with 87 receptions 1,479 yards 17.0 average and 12 Touchdowns. Without a doubt he would have likely matched that if not better in 2019 had he not missed some time early in the season. Safe to say that KC really got a gem here
3
Dak Prescott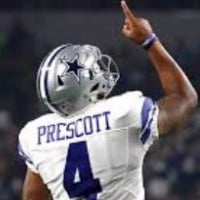 Rayne Dakota "Dak" Prescott is an American football quarterback for the Dallas Cowboys of the National Football League.
Say what you Will about the Cowboys and Dak but with Zeke and Amari Cooper he has been pretty solid for a 4th round pick. Sure he has had his ups and downs but 2019 has been his best season yet with him setting multiple career highs including completions Yards attempts and touchdowns
4
Richard Sherman
Richard Kevin Sherman is an American football cornerback for the San Francisco 49ers of the National Football League.
Richard Sherman was selected by the Seattle Seahawks in the 5th round 154th overall in the 2011 draft he became a key part of their Legion of Boom defense that won them Super Bowl 48. He has been very productive on the field when he's healthy. The highlight so far is his 2012 season where he had 64 tackles 53 solo and 8 interceptions
5
Travis Kelce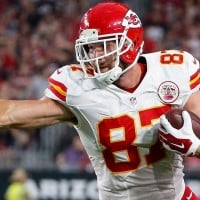 Travis Michael Kelce is an American football tight end for the Kansas City Chiefs of the National Football League.
Kelce was drafted in the 3rd round 63rd overall by the Kansas City Chiefs. The 5- time pro bowl Tight End started off kinda rough but since 2015 he has posted 4 consecutive 1,000 yard seasons becoming the first Tight End to do so. He's also had 80+ receptions every year since 2016. Truly one of the best TE's in the league
6
George Kittle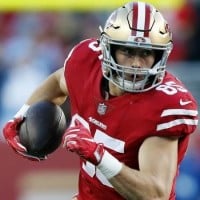 Kittle has had a very short career so far being selected in the 5th round 146th overall in 2017 since then he has been one of the best Tight ends in the league. He had a solid 2018 campaign and has followed that up with another solid season and now a chance for a Super Bowl ring. So far the 2X pro bowl nominee and 2019 PFF player of the year has shown he's been worth it
7
Antonio Brown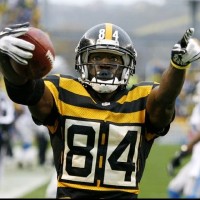 Antonio Brown is an NFL wide receiver and for the Tampa Bay Buccaneers of the NFC South Division. He was drafted in the 6th round of the 2010 draft by the Pittsburgh Steelers, and has also been on the Oakland Raiders and New England Patriots. He is a 7x pro bowler, and regarded as a skilled player.
Now sure you may argue that his career went very downhill over the past year but before this downward spiral he was without a doubt one of the best receivers in the league. Making 7 pro bowls. Drafted in the 6th round 195th overall by the Pittsburgh Steelers. In 9 years with Pittsburgh he led the league in receptions in 2014 and 2015 and had the most yards in 2014 and 2017. On top of that he led the league in touchdowns in 2018. His best season was 2015 with 136 receptions for over 1,800 yards and 10 touchdowns.
8
Justin Houston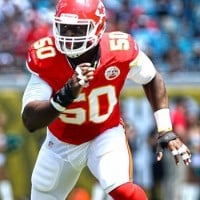 Justin Donovan Houston is an American football outside linebacker for the Indianapolis Colts of the National Football League.
Houston was drafted by the Kansas City Chiefs in the 3rd round 70th overall in 2011. He had potential to be a late first round pick but he had failed a drug test causing him to fall. He had 9+ sacks in 5 of his 8 seasons in KC although he did miss some time due to injury however he has been very productive so far in his career
9
Kevin Byard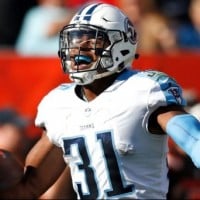 Selected 64th overall in the 2016 NFL draft the Titans found a hidden gem in Byard. Ever since his rookie year he has quietly been one of the better safeties that nobody really talks about. He has steadily improved and has had at least 80 tackles and 60 solo tackles every year since 2016.
10
Chris Godwin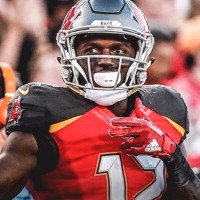 Selected 3rd round with the 84th overall pick in the 2017 NFL draft Godwin has been fairly productive in his career. He started off slow due to being overshadowed by Mike Evans and DeSean Jackson however he has steadily improved each of his 3 years with 2019 being his best season yet
The Contenders
11
Patrick Mahomes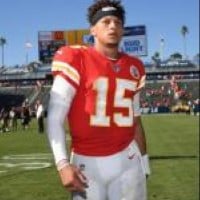 12
Alvin Kamara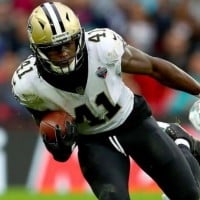 13
Lamar Jackson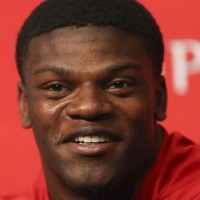 14
Danielle Hunter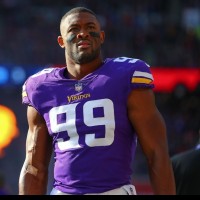 15
Jason Kelce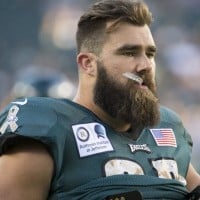 BAdd New Item