Bold Predictions for the 2020 NFL Season
Well we have some unusual circumstances ahead of us. Unlike most years, we have no idea what the NFL season will look like or if we even have it at all. I'm confident we'll see some NFL action even if a reduced version of it. Even though fans at games seems entirely out of the question at this point, if football is back we'll be good. All we can do is hope and pray to God that football can happen.

The NFL has time on their side so with the reopening process beginning, we'll see if in fact football is played and we can see if any of these things happen. If not, at least we can speculate the what ifs. But hey if 2020 has taught us anything, it's to expect the unexpected. So maybe there's a chance. Also sorry not sorry for jinxing your team. For better or for worse, this is just a bunch of shot in the dark predictions anyway.

The Top Ten

1 Julio Jones will win offensive player of the year

This could happen. There are lots of contenders that I could have added instead, like...
Aaron Rodgers
Russell Wilson
Patrick Mahomes
Drew Brees
Derrick Henry
Ezekiel Elliott
Christian McCaffery
Mark Ingram II
Michael Thomas
T.Y. Hilton
Jarvis Landry
Mike Evans
Allen Robinson
The list goes on and on, but Jones is my pick.

2 Only one team from the AFC East Division will get into the Playoffs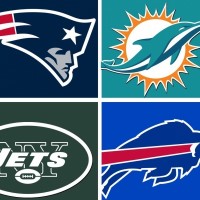 3
Cam Newton will start a game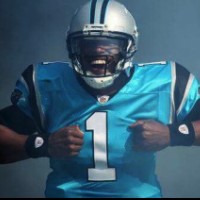 Cam Newton will refuse to play backup. He fully believes he is a starter. There will be a team desperate to find a replacement if there were case in the season.
Yeah I know he doesn't currently have a team but I'll bet some team gets desperate enough for a QB they make a move for him. I'm looking at you Chicago Washington and New England
Well there we go I at least got 1 prediction right. Cam is a Patriot now...
4
The NFL will play the entire season according to plan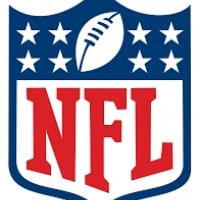 Yeah I know Covid is a thing but since states are gradually reopening I think it's possible that we see the NFL stand strong as normal. Like I said they have time on their side. So we'll see
5
Joe Burrow will win offensive rookie of the year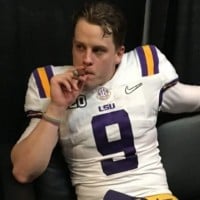 Cincy is still far from a contender and Joe Burrow will likely struggle. However he does have Joe Mixon Tyler Boyd AJ Green maybe and Tee Higgins. That's not too bad of an offensive arsenal for him to work with. Those guys also have NFL experience except Higgins. It's Possible Joe Burrow can do some damage with those guys
6 Saquon Barkley will not score a touchdown
7 The Redskins will not lose their division
8
The Broncos will make the playoffs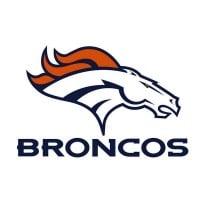 Well the Broncos doubled down on receiver talent Jerry Jeudy and KJ Hamler will have an immediate impact adding to Courtland Sutton Phillip Lindsay and Melvin Gordon. That's also not to mention Von Miller and Bradley Chubb will be a force to be reckoned with on defense if Drew Lock can perform well there's wild card upside in Mile High
9
The Arizona Cardinals will sneak into the playoffs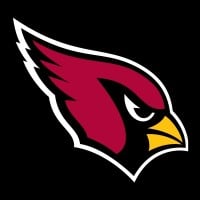 I think we should have it this season, but don't be surprised if their played to an empty stadium. And their division could go to any of their team, they'll definitely have 2 teams going to the playoffs in that division again it will all come down to who lucks out in their division matches and the luck of the schedule.
I've said it before but hey they got the steal of the decade in Deandre Hopkins. That adds to Larry Fitzgerald and Kenyan Drake Kyler will have a nice offensive arsenal. They have a tough division but it's possible if the cards fall just right
Could actually happen
10
7 head coaches will be fired before the end of the season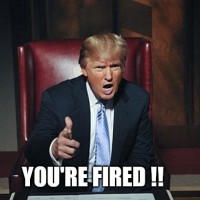 7? That seems a bit much. I can only see maybe 4 at most getting fired
The Contenders
11
The Packers will have a mediocre season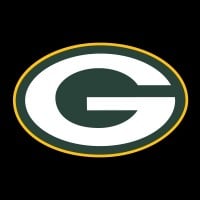 Sure, I can see this happening, but they didn't really get inherently worse in the offseason. They just transitioned to a run first team (using the Shanahan model the 49ers have gone to success with). Having A.J. Dillon bowling through teams in cold December games at Lambeau, just watch out for that. I don't think they will win 13 games again, but this team has a chip on its shoulder, and I fully expect them to make the playoffs.
Last year they made the NFC championship sure but they mostly rode an easy schedule to a 13-3 record and a bye and just barely beat teams they should have dominated. They were exposed by the 49ers. You'd think they would get Rodgers some help right? Nope just draft Jordan Love and a running back! Aaron Rodgers doesn't need weapons to throw to! I'd be surprised if they finished above 10-6
12
The Raiders will make the playoffs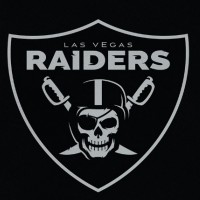 The Las Vegas Raiders will have some potential in their first year at their new home. Derek Carr has all the talents around him to get back to 2016 form and bring this team to the playoffs. They will have a sneaky good defense and with guys like Henry Ruggs and Josh Jacobs and Tyrell Williams there's some potential upside
13
Lamar Jackson will repeat as MVP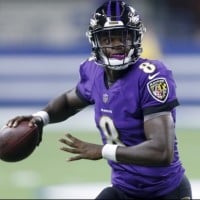 No player has repeat as MVP since Peyton Manning in 2008-09. Lamar Jackson has the talent and upside to do it. He is one of the most electrifying young Quarterbacks in the NFL and better than Mike Vick could ever be. Lamar has the skills to dominate this league for years to come
14
The Texans will regress and miss the playoffs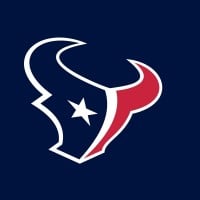 The Texans have had their fair share of questionable decisions in 2020. It all started with the Chiefs game in the playoffs. I don't need to explain that one, do I? Then it got worse with the Deandre trade, which was nearly a replication of a certain someone's trade in fantasy football. That will go down in infamy as one of the most lopsided trades in the modern NFL. A) It came out of nowhere. He's an elite talent and had no character concerns, and B) they didn't even market him and got a laughable return instead. Meanwhile, Minnesota took Stephon Diggs, who's a step down from Hopkins, and actually got a fair return. Everything Bill O'Brien has done has been idiotic and is merely driving this team into the ground. As UrinatingTree put it, "Bill O'Brien is a Hack." I feel for JJ Watt and Deshaun Watson, who, by the way, has a subpar O-line at best. See my point here?
Honestly this may happen
15
The Cowboys will make it to the NFC Conference Championship for the first time since 1996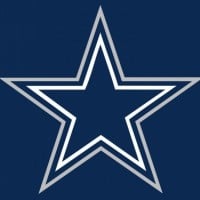 Yeah this is bold but Cowboys fans always say "WE DEM BOYS" "THIS IS OUR YEAR" only to fall short every time. But their offense just got deadlier. Keeping Dak, Amari Cooper, and Zeke together was a huge win for them plus they added CeeDee Lamb to the mix. On top of that they got Mike McCarthy as their head coach. Jason Garrett was holding them back for years he was the definition of mediocrity. Now they have hope. Failure to make the playoffs will be unacceptable
Nope. Trust me Mike McCarthy got bailed out by Aaron Rodgers year in and year out.
This probably won't happen, especially with Mike McCarthy as their head coach.
16
The Chargers will win the AFC West with Tyrod Taylor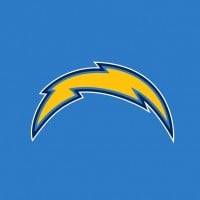 I hope Tyrod has a resurrection honestly. I have no trust in Justin Herbert. The team has a good defense that might get wasted if the offense is exactly like it was last year they will be finishing last realistically.
Now that's bold. I say Chiefs are the team to beat still. Chargers have the talent but I don't see them finishing any higher than 3rd
17
The Bears will win the Super Bowl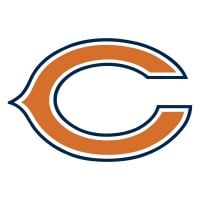 Hate to break it to ya. This team could be picking top 5 in the draft. They had a horrendous off-season. Playing a huge risk taking on the contracts of Foles, and Mack have crippled this teams progress. The offensive line taking more steps back, and the defense is slowly, but surely getting worse. I would be more shocked they actually rebound.

How things imploded badly my concerns were only going to get worse, and could be fireable offences drawn.
HA yeah right not with Mitch Trubisky at QB. He's bringing the whole team down
18
The Colts will sneak into the playoffs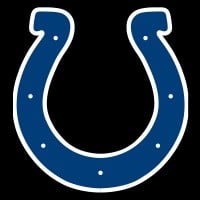 Indy has made some intriguing moves this offseason most notably getting Phillip Rivers and DeForest Buckner. If all goes right they could snag a wild card spot. Rivers has more protection so we'll see what happens.
19
The Buccaneers will win their division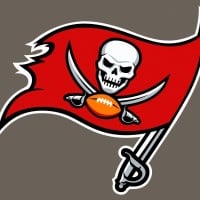 The Tampa Bay Bucs have been the team to keep your eyes on this offseason. They got Brady and Gronk therefore adding their name to the list of teams copying the Patriots. They already have Chris Godwin and OJ Howard. Plus an underrated Defense and Bruce Arians whose a veteran coach who knows how to win. Everything is lining up for them to be relevant for the first time since 2002.
20
The Patriots will finish with the worst record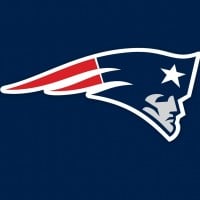 They better tank...
21
Lions make the playoffs
Dear god no, I want the Patriot way outta here.
Ha no only if they stay healthy and actually use Stafford right which won't happen
22
The Seahawks will regress and miss the playoffs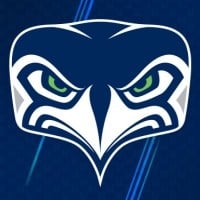 With Arizona really rising up as a possible playoff team. While Russell is a top 5 quarterback eventually some of the best will have few seasons they get bounced, and this might be another one.
23
The Steelers will go 11-5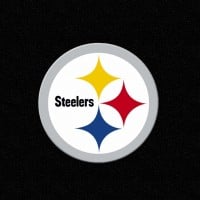 Seems reasonable enough
24
The Giants go 3 and out on their 1st offensive series of the year and choose to punt
Now that's actually a funny prediction. Yet again it is the G-Man and their new HC is clearly unknown.
Actually could happen
25
The Eagles will not be the most wounded team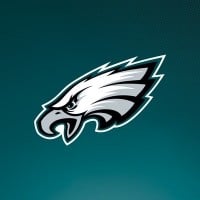 PSearch List