Top 10 Best Chicago Bears Players Going Into the 2021-22 Season
The Top Ten
1
Khalil Mack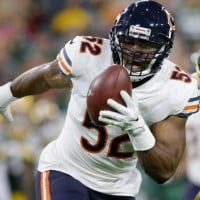 Khalil Mack is an American football outside linebacker for the Los Angeles Chargers of the National Football League.
Khalil Mack has been elite his entire career and without a doubt one of the key contributors on the defense. I'd say that deal with the Raiders a few years ago was worth it. He is our most important player and arguably one of the best defensive players in the entire league for that matter.
2
Allen Robinson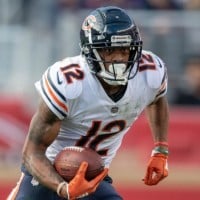 Allen Bernard Robinson II is an American football wide receiver for the Chicago Bears of the National Football League. Robinson was drafted in the 2nd round 61st overall to the Jacksonville Jaguars in 2014
If there's one piece of the offense that has been rock solid, it's Allen Robinson. Now, yes, I know the long term deal is up in the air so who knows what we do about that, but that's a problem we can worry about another day since he's on the franchise tag. Allen Robinson has back to back 1,000 yard seasons which is even more impressive when you consider Trubisky and Foles were the quarterbacks.
3
Roquan Smith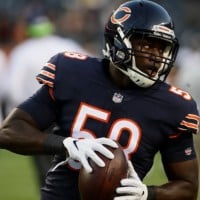 Roquan Smith has gotten better and better. He's one of the best players in the league under 25. The fact that he's already a major contributor on defense and he's not even 25 years old yet is pretty amazing. He will be a disruptive force for YEARS. There's an argument to be made that he's more important to the defense than even Khalil Mack.
Arguably the most underrated linebacker in the NFL, could be a major DPOTY contender.
4
Akiem Hicks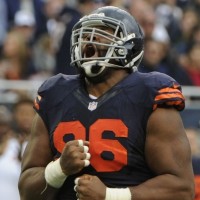 Akiem Hicks has to be one of the most under the radar defensive players in the league which is a surprise to me. Sure he was essentially a journeyman with New Orleans and New England but he's an essential part of our defense and has made his presence known.
5
Eddie Jackson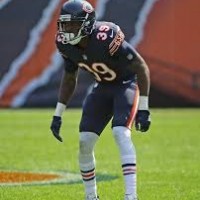 Eddie Jackson has been a walking highlight reel but lately he hasn't been the same. Without Kyle Fuller I expect him to step things up and become the leader on that secondary. I have faith in him but that defense will play as he does.
6
David Montgomery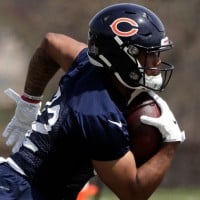 David Montgomery had a solid season in 2020 and he will probably build off that. He's one of the most underrated RBs in the league and he's quietly one of the best. Having to share with Damien Williams who took a hiatus last year because of COVID could hurt him. However Montgomery should still be the primary #1 RB.
He had 1,000 yards last year. The impressive part about that is that he only had around 400 with six games remaining in the season.
7
Eddie Goldman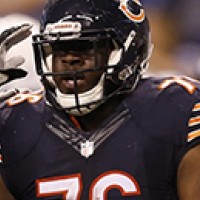 Eddie Goldman is an American football nose tackle for the Chicago Bears of the National Football League.
Eddie Goldman is one of those unsung heroes for that defense. He opted out last year but could see a bounce back season depending on what scheme the Bears go with. He's durable and under the radar. We're glad to be getting a stalwart of the defense back again.
8
Cody Whitehair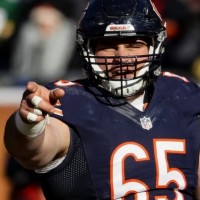 9
Justin Fields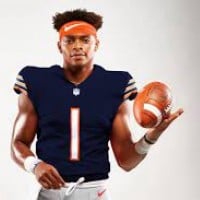 I think Fields will surprise a lot of people. Is there some risk to selecting him? Yes but there's upside here. A few weeks before the draft he was considered the #2 QB in the draft. This will be a boom or bust. If it's the latter, I expect to see Nagy and Pace get the boot. If he gets the nod over Dalton, which I expect he will, this could be a game changer.
10
Teven Jenkins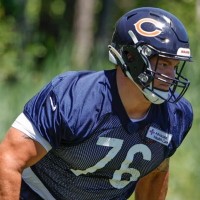 I really like Jenkins and think he will be a big impact on the offensive line. I'm glad we're going to protect whoever starts at QB with someone like Jenkins. That's drafting the right way.
The Contenders
11
Jaylon Johnson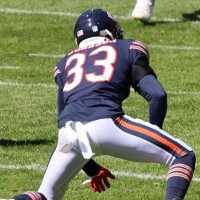 12
Cairo Santos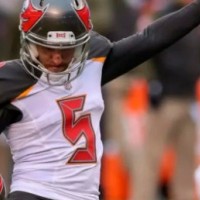 I know kickers aren't really talked about that much, but Santos has been pretty solid, very consistent, and rarely misses kicks, and we all know how important kickers are in this league.
13
Darnell Mooney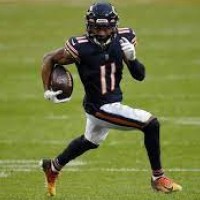 14
Rodney Adams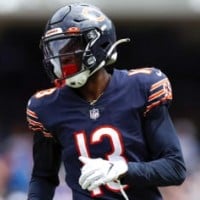 15
Tarik Cohen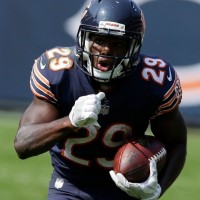 16
Cole Kmet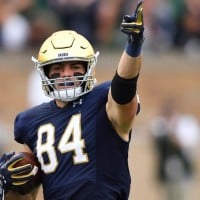 BAdd New Item