Top 10 Worst NFL Head Coaches from the Bill Belichick Coaching Tree
Bill Belichick is undoubtedly one of the best coaches in NFL history. He won 6 Super Bowls with Tom Brady. He's had a decorated legacy and will most definitely be in Canton when it's all said and done. However, if there's one flaw in an otherwise outstanding legacy, it's his Coaching Tree. Most of these coaches have been horrible. Teams think they can copy and paste New England's homework but they would be mistaken. Here are the worst coaches from the Belichick coaching tree. Oh and by the way I'm only considering coaches who were a Head Coach In The NFL at one point. College Resumes DO NOT COUNT.

The Top Ten

1 Bill O'Brien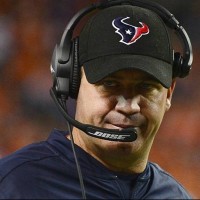 Having spent time with Penn St prior, Bill O'Brien actually was decent for a bit. Well, to be fair he had 3 big stars (Watson, Hopkins, Watt) to help his long tenure as well. The Texans were at least always in the playoffs during his coaching tenure. You could say it was an overrated period seeing he underachieved with Watson's greatness.

Things went really off the rails however when O'Brien pulled a Chip Kelly trading away DeAndre Hopkins to the Cardinals following his choke job loss handling to the Chiefs. The team struggled to win the first 4 games, and thanks to a win or gone game against the Vikings, O'Brien was finally gone. Although the lingering dysfunction within the Texans franchise lives on.
If you were to ask me a few years ago Bill O Brien would be a lot lower on this list or not on it at all. But dear god has he fallen and he fell hard. And he was on the hot seat prior to being fired. He's been on the hot seat for years. But The Texans were on the verge of being a Super Bowl contender. Then mismanagement against KC did the Texans in blowing a 24-0 lead just as fast as they had built it. But that wasn't the final straw apparently. He traded away their star Wide Receiver DeAndre Hopkins for a bag of Doritos oh and he also traded away their 2020 First Round pick which the Texans could have really used. He may be gone but the damage remains
2
Matt Patricia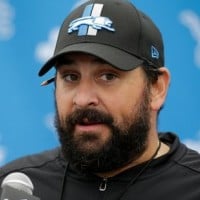 Is there a bigger hack than this guy? I'm a Bears fan and even I have some sympathy for Lions fans. He did beat Bill Belichick in week 3 of the 2018 season in Detroit's version of the Super Bowl. But outside of that what's he known for? Being a bum on the sidelines? That's all I can think of. He drove an already mediocre team into the ground. Didn't utilize Stafford right at all and for being the Patriots Defensive coordinator the Lions had a pretty terrible defense. He was rightfully fired in 2020 after back to back last place finishes in the division. He is currently back in New England where he is an assistant and basically a resource for Belichick
He'd be my #1 for sure. As a Lions representative, he was a terrible head coach. He was the second coming of Marty Mornhinweg in a nutshell. He'd be hard on all of his players. It also didn't help he's buddy Bob Quinn also did some dirty work trading away a lot of good assets to others teams. Most notable was Darius Slay sounding off the passionate hate for this regime he played for. Needless to say, Matty patty is another long list of defensive coordinators that should never have been a head coach. Espcially with the worst scoring defense in Lions history. Yes even worst than just the 08' season. The scheme was that awful and advanced for a rocket scientist.
3
Romeo Crennel
Romeo Crennel was affiliated with Belichick back in their Giants days then he was with Belichick on the Patriots on two separate stints and the Jets. Romeo Crennel is a 5 Time Super Bowl champion as an Assistant Coach. As a head coach… he hasn't has that same success. He coached in Cleveland Kansas City and Houston and has mainly had bad luck. He was 24-40 in 5 seasons with Cleveland then 4-15 in about 2 seasons in Kansas City including his latest stint with Houston he's 32-63 all time as a head coach.
Romeo Crennel knows the game pretty well, but unfortunately like many others is not a head coach type. He'll occasionally have his awesome moments like snapping the Packers' undefeated streak when he was with the Chiefs. Then he'll just take over the next year, and what happened? How was the team all of a sudden ill-prepared for 90% of that duration?
4
Eric Mangini
Eric Mangini coached the Jets and Browns for very short tenures he was affiliated with Belichick in the 90s with New York and New England. He also played a big part in the Spygate scandal and apparently his relationship with Bill Belichick has kinda dissolved because of it. He was 33-47 in 5 seasons and outside of one 10-6 season he was a mediocre coach overall.
Eric Mangini did manage to have some success in Cleveland, but of course, that didn't last long. Espcially in a division owned by Baltimore and Pittsburgh what did you expect? He also did try with the Jets, but aside from Rex Ryan that team has proven to be a curse to whoever has gone there.
5
Josh McDaniels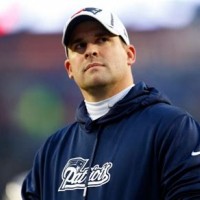 Josh McDaniels is somebody who is meant to be just an offensive coordinator strictly why do I say that? He definitely mishandled things with his players if you see his tempers towards Tom Brady for many years, and he basically took a note outta Spygate his first season and went undefeated the first half only to rightfully lose the last 9 games and just miss the playoffs. If that wasn't insulting enough he was a part of the draft room when they traded up to go get Tim Tebow after his firing. He was expected to be the Colts' next hire a few years back. Thankfully Jim Irsay had a great plan going after Frank Reich. McDaniels would have set the team back if I'm being honest.
This guy always seems to be a favorite when a head coaching opportunity arises. Is it just because he has worked alongside Tom Brady? He's only been the head coach for the Broncos for not even 2 season going 8-8 and finished 3-9 in his second season for an 11-17 record. He also technically accepted the Indianapolis Colts head coach opening in 2018 where he was 0-0 because he said sike just kidding and returned to New England.
6
Jim Schwartz
Jim Schwartz was a scout under Belichick in 1993 in Cleveland. He was a linebackers coach/Defensive assistant in Baltimore and Tennessee before coaching the Lions from 2009-2013. He went 29-51 with Detroit making just one playoff appearance in that span. He had one 10-6 Season but other than that he was pretty mediocre which is a damning statement considering what franchise we're talking about here. He would be the Defensive coordinator for the Buffalo Bills and Philadelphia Eagles where he actually beat Bill Belichick in Super Bowl 52. He is currently the senior defensive assistant for the Tennessee Titans
I liked Gym Shorts' passion for the game. What happened in his downfall is that he let off the gas pedal and in 2013 the Lions were labeled the most undisciplined team in football. Which had got the attention of Mr. Ford to give him the ax in favor of a coach with more discipline. His defenses though were never that good, but not nearly as atrocious as matty patty's at least.
7
Nick Saban
Now yes I realize that Nick Saban has been dominant at Alabama and he's one of the best coaches in College Football history. However we're not here to discuss that. We're here to talk about his coaching career in the NFL. He was with Belichick on the Browns in the early to mid 90s which he called the "worst years of his life" So I'm guessing that Belichick and Saban didn't always see eye to eye. He got the Dolphins coaching gig in 2005-06 going 9-7 and 6-10 respectively. His NFL coaching career was a mediocre one but his college coaching career is a different story
Saban is arguably the greatest NCAA Football coach in history. Unfortunately, his run in the NFL with the Dolphins was forgotten by many. Needless to say, the mid-2000's phins were not much to write off about other than they were brutally bad teams or just mediocre. Could Urban Meyer fall into this category as well?
8
Joe Judge
Joe Judge was kinda a surprise hire. He was in New England from 2012-2019 working his way up to Special Teams Coordinator prior to that he was at Alabama on Nick Saban's staff. In 2020 he got the Giants coaching job and led them to a 6-10 record which almost made the playoffs in the NFC East which is just sad. Anyway the jury's Still out on him. The next 2-3 years will be very telling of how he will fare as an NFL coach. Quite honestly I don't know if I trust him or not.
Too early to tell, but the Giants job isn't gonna be an easy grasp though either. I question the idea seeing he was a dave Gettleman hand-picked yes man guy out of a hat it felt like. Maybe by his 3rd-year things can change for the G-Man. Dying on a hill with Danny Daimes would be your biggest issue moving forward. From what I see this defense looks like it will have to do some carrying from the coaching prowess Judge has shown no quite in the 2nd half of 2020 to carry over in this upcoming season.
9
Al Groh
Al Groh spent time with Belichick from the Giants Browns Jets and Patriots. Yes Bill Belichick was affiliated with the Giants for a period of time. He was actually on the Lions and Broncos and Baltimore Colts coaching staffs as well in the 70s. Anyhow Groh was the replacement in New York for the Jets after Belichick left for New England. Groh would spend 1 season with the Jets going 9-7. After that he left to coach his alma mater Virginia from 2001-2009. What's both hilarious and sad is he's one of only 2 Jets coaches with a winning record the other being Bill Parcells. Hard to really put him higher when he was barely in the NFL to begin with. He's nothing more than a forgettable coach from a bygone era in Jets football and the NFL as a whole
10
Brian Flores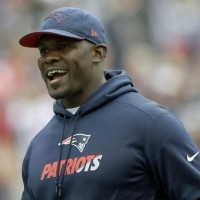 I feel like this is a bit disrespectful to have Brian Flores on this list. So far he's been a complete outlier. He's established a culture around himself and has the Miami Dolphins in a good position for the future. He's currently 15-17 in 2 years but remember they were supposed to be awful in 2019. He has the most upside of any of these other coaches. Time will determine how his career will pan out but if you're a Dolphins fan you have to be intrigued for the future of your team. Players have bought into his culture and last year they proved themselves as legitimate. I have high hopes that Flores will break the Belichick Coaching Tree curse and actually be a successful coach in this league but we'll have to wait and see
Well, Miami has a good stellar defense, it's on Tua to improve his game. Brian Flores had utilized the tanking philosophy properly in 2019 and had improved significantly in 2020 as well as restoring the culture the players buy into (except for Tua apparently). So far he seems to be checking out alright. Another one that's too soon who could have Miami more closer to winning again and again consecutively with some helping pieces more so on the offensive line would be my only other caution of concern.
BAdd New Item