Greatest College Football Coaches of All Time
The Top Ten
1
Bear Bryant
Bryant, Saban, and Paterno are the three elite college coaches. Meyer, Franklin, and Miles don't remotely belong on any "top" list. Meyer is a fake, arrogant, self-serving jerk who puts himself first in every endeavor he has ever been involved with in coaching. Franklin had more than enough talent four years ago to win it all and choked (as usual) at Ohio State and Michigan State. He will never win a national championship as a coach. Miles was good at chewing grass. The worst three are Petrino, Meyer, and Lane Kiffin and yet, they continue to get hired by desperate schools/organizations. It's a joke.
Yes. He was one of the best. He expected the best from his players. He worked them hard. And they came out on top cus of that. He is truly one of the best college coaches of all time.
Bear Bryant won 6 national championships. Nick Saban will probably win 8 or 9 before he retires.
Perhaps the greatest coach at three schools (Kentucky, A&M, and Bama).
2
Knute Rockne
The gold standard for coaching now and forever.
3
Dr. Tom Osborne
The man got talent to Nebraska, where there is no nightlife and corn is everywhere. His teams won 9 or more games every year he was there, including 7 or 8 trips to the national title game. Now Nebraska is struggling just to get to.500.
Was scrutinized for years for bowl choking, but length of tenure, consistent finishes of Huskers in upper echelon of college football make him worthy of inclusion.
4
Bobby Bowden
Only two titles, but the consistency of FSU from the late 80s to the early 2000s is unmatched.
5
Woody Hayes
The embodiment of Buckeye football can lay claim to many, many successful years.
6
Pop Warner
Built exceptional teams at several schools, most notably Carlisle, Pittsburgh, Cornell, and Stanford.
7
Nick Saban
6 national titles (more than any other coach except maybe Bryant), 2 heisman winners coached (Bryant never had any), 4 consecutive national championship appearances (2015-2018), and the only coach to make the playoffs every year (until 2019). Someone votebot Satan to no. 1.
He is definitely a great college coach especially with Alabama
8
Joe Paterno
Legacy is now in question, but he had Penn State consistent winners from Nixon to Obama administrations.
If you're going to shame JoePa for the Scandal, then you better come with evidence.
Joe is Penn State! He ate, slept, and lived Penn State!
9
Fielding Yost
Built Michigan into football factory it is today, won several national titles.
10
Frank Leahy
All he did was win, both at Notre Dame (four titles) and Boston College.
The Contenders
11
Bo Schembechler
Michigan and Bo, Today it means a lot but in 1969 it was a far different story. He arrived at the Big M determined to change the culture of football, so he put the slogan "Those Who Stay Will Become Champions". His team workouts we're the most grueling ever and as pre season camp ended, 75 of those 140 players that started we're different than the one from the 1968 team. It was the beginning of the Bo Sehembelcher Era. 13 Big 10 football championships followed, but 1980 was in my mind the BEST BO led Michigan team of all time. a 10-2 record No. 4 in the polls AND a Rose Bowl Victory over Washington. That's truly Michigan Football.
Its Joeysworld
12
Howard Jones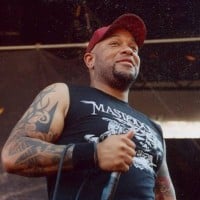 Howard Jones (Born July 20th, 1970) is an American Heavy Metal vocalist. He currently fronts the band Light the Torch (Formerly Devil You Know), but is best known for his tenure in the band Killswitch Engage from 2002 to 2012 and was a vocalist for the now defunct Blood Had Been Shed.
13
Bill Snyder
Barry Switzer said he was the greatest college coach ever. Nobody did more with less and turned walk-ons into NFL stars (Jordy Nelson), than Bill Snyder.
14
Don James
6 Rose Bowl appearances, 4 of which were victories. Also beat Barry Switzer and Oklahoma in the Orange Bowl. The coach of one of the best teams of all time, the 1991 national championship Washington Huskies. Was also a mentor to many coaches that went on to have lots of success as head coaches later on, most notably, Nick Saban. The Dawgfather is criminally underrated and is definitely one of the best coaches of all time.
15 LaVell Edwards
16 Eddie Robinson
17 Bob Stoops
18 Kirby Smart
19
Steve Spurrier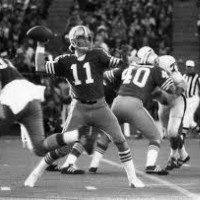 Stephen Orr "Steve" Spurrier is an American football player and coach. Spurrier was a Heisman Trophy winning college football quarterback at the University of Florida and spent a decade playing professionally in the National Football League.
20 Barry Switzer
21
Jim McElwain
Won the SEC East in his first year. Made it to the SEC championship in his first year.
Won the SEC East in his second year. Made it to the SEC championship in his second year.

An amazing football coach, He is going to make Florida Great Again!
22 Mark Dantonio
23 John Heisman
24 Urban Meyer
25 James Franklin
PSearch List