Top Ten Best Green Bay Packers Players of the 2022 Season
Kind of a rough season. The Packers finished with an 8-9 record and missed the playoffs for the first time in four years. Still, there wasn't a shortage of players that performed well. Here, we are looking at the top ten best Green Bay Packers players of the 2022 season.

The Top Ten

1 Jaire Alexander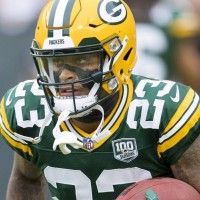 After playing in only four games in 2021 due to a shoulder injury, Alexander went into 2022 looking to bounce back. He signed an extension in May 2022 that made him the highest paid cornerback in the NFL, and he played like it during the season. While it wasn't on the levels of his 2020 breakout season, Alexander notched a career high 5 interceptions, and led the team with 14 pass defenses. Alexander was named to his second career Pro Bowl, and was named a second team all-pro for the second time in his career. In what was an up-and-down year for the Packers defense, Alexander remained a consistent figure through it all.
2
Keisean Nixon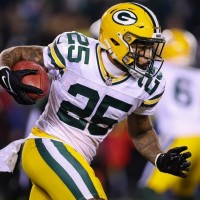 Ah, the Packers return game. For many years, it was a complete nightmare to watch. I would argue that Desmond Howard was our last good return man, and he hasn't played a snap with us since 1999. The return game was next level bad in Green Bay. In fact, the last time the Packers had returned a kick for a touchdown before the season was in Week 1, 2011, when Randall Cobb did it on the first play of his career. ELEVEN YEARS. In March 2022, the Packers quietly signed career special teams cornerback Keisean Nixon, who had played under new Packers special teams coordinator Rich Bissacia with the Raiders for three seasons. Nixon was just thought to be a special teams gunner and backup slot corner and not much more. And that's exactly what he did for the first ten or so weeks of the season. He did a pretty good job of it too. All the while, Amari Rodgers progressively screwed up on kick and punt returns. Something had to be done. So the coaching staff eventually threw Nixon out there, who had ...more
3
Christian Watson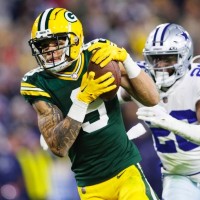 Infamously, Watson dropped what would have been a 75 yard touchdown on the first play of his career in Week 1. That seemed to put the second round rookie's season on hold. Injuries and inconsistent playing time plagued Watson through the first half of the season. Some wondered when he would finally break through. Similarly to Keisean Nixon, his opportunity came in Week 10 against the Cowboys. In the second quarter, he caught a bomb from Aaron Rodgers and scored his first career receiving touchdown. Confidence boosted, he proceeded to catch two more touchdowns in the game. In the three weeks that followed, he was a touchdown machine. He scored a 63 yard touchdown on a pass from Jordan Love against the Eagles, and rushed for a 46 yard touchdown against the Bears. He cooled down toward the end of the season, but finished Week 18 with a 104 yard game that included an insane catch along the sideline. The future is very bright for Watson.
4
Elgton Jenkins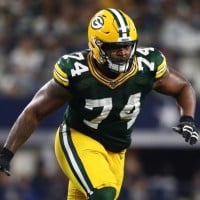 Coming back from an ACL tear, Jenkins began the season at right tackle. In the few weeks he was there, he struggled some, and was eventually moved back to his more natural position at left guard. Jenkins was back to his elite self there, and he even inked an extension in December 2022. He was also named to his second career Pro Bowl.
5
Aaron Jones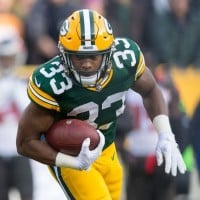 Jones rushed for a career high 1,121 yards in 2022, and also recorded 7 total touchdowns, all while splitting the backfield with A.J. Dillon.
6
Quay Walker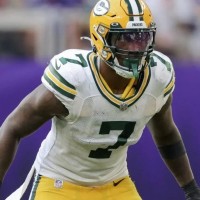 Like most rookies, Walker had his ups and downs. He was ejected twice, but those mistakes can fortunately be fixed. As a player, he showed a lot of flashes. He led the team with 121 tackles, and showed that he was a rangy, sideline-to-sideline linebacker. There's a lot to build off of for Walker going into his sophomore season.
7
Preston Smith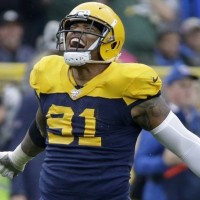 When Rashan Gary tore his ACL midseason, Smith stepped into the role of the top edge rusher on the team. In his fourth season with the Packers, Smith showed why he was extended earlier in the year. He recorded 8.5 sacks to lead the team.
8
A.J. Dillon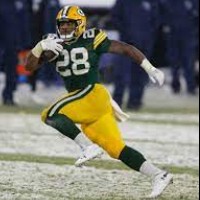 While not quite as dynamic as he was a season ago, Dillon put together a good season in tandem with Aaron Jones. He rushed for 770 yards and led the team with 7 rushing touchdowns.
9
David Bakhtiari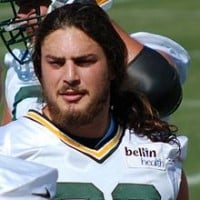 When on the field, Bakhtiari was one of the best left tackles in the league. He missed some time, but going into next season, the knee shouldn't be much of a problem at all.
10
Rudy Ford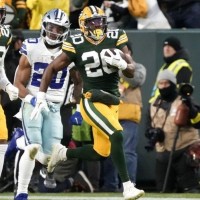 Ford was originally cut by the Jaguars during roster cut downs in August, and the Packers were quick to claim him off waivers as a special teamer. Ford played well as a gunner before being thrust into the role of free safety following the benching of Darnell Savage. Ford's breakout game, like Keisean Nixon and Christian Watson, also came in Week 10 against the Cowboys, where he recorded 2 interceptions. Now a starter on defense, Ford played better than Savage had been, and ended the season with 3 interceptions.
BAdd New Item