Top 10 Kansas City Chiefs Players Going Into the 2022-23 Season
The Kansas City Chiefs will look different in 2022. Most notably they are without two star players: Tyrann Mathieu and Tyreek Hill. 2021 was a weird year for the Chiefs. They started off bad and it looked like the season was lost for good, and then out of nowhere they turn it around and still somehow win the division. They get hot only to collapse in the second half of the AFC Championship game. Mahomes had some bad interceptions and a lot of people claim it was a "down year". Did I mention the division has become the equivalent of the nuclear arms race this off-season? If you've paid any attention you'll notice Kansas City has dominated their division winning it 6 consecutive seasons. However, this time around they'll have their work cut out for them.

The Top Ten

1 Patrick Mahomes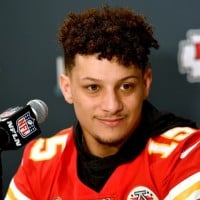 2021 was a very weird season. Many people thought the league had Mahomes "Figured Out". He still had almost 5,000 yards and 37 touchdowns. Not bad for a "down year". He led the team from what looked like a lost season at one point back to the top of the AFC West again. Watching him play last year was just weird. He had moments where he looked good and other moments I was just like, what the hell happened? He was 4th in yards and touchdowns last year and this year will be interesting to see what happens. He lost Tyreek Hill so the question will be can he still rise up and lead the offense? Based on what I've seen before, I think the answer is yes and Mahomes is without a doubt in my mind still a top 3 QB in the NFL.
Best on the team
He is the best
2
Travis Kelce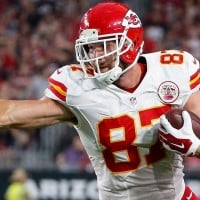 Travis Michael Kelce is an American football tight end for the Kansas City Chiefs of the National Football League.
Call me a homer all you want, but Travis Kelce is the best tight end in the NFL, period. The fact of the matter is, Travis Kelce is putting up unprecedented numbers for a tight end. He's made 7 consecutive Pro Bowls and has 6 consecutive seasons of at least 1,000 yards. He had the 2nd most yards and receptions among tight ends in 2021, and had the most touchdowns with no signs of slowing down in 2022.
3
Chris Jones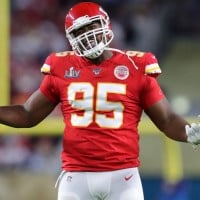 Chris Jones has been one of the best defensive linemen in the NFL for quite some time. He's made 3 consecutive Pro Bowls and while his 2021 numbers are slightly lower than before, he did miss 3 games last year due to injury. Jones has been kinda the rock of the Chiefs D line, and there's no reason why we shouldn't expect that to continue. He's coming off a season with 9 QB sacks and over the course of his career he's had at least 30 total tackles in 4 of 6 seasons and 20 solo tackles in 4 of 6 seasons. Last year he would've had at least that amount, but again he was injured for a bit. I do like them signing Carlos Dunlap as a veteran presence who should give Jones some help.
4
Creed Humphrey
Creed Humphrey had himself an impressive rookie season. He was a round 2 pick in the 2021 draft and I don't think anyone saw him having the season he did. People thought he could be a day 1 starter and hoped he'd be serviceable. Safe to say he was a lot more than that. His game not only transferred near flawlessly from college to the NFL but he took it to the next level. He is without a doubt one of if not the best centers in football. Pro Football Focus ranked him as the top center with the highest grade ever given to a rookie center. He allowed just one sack in 1,184 offensive snaps. In the running game? He's just as good if not better. I'm excited to see what the future holds for him. If he maintains this high level of play, then we got ourselves a star at a position where you'd least expect it.
5
Joe Thuney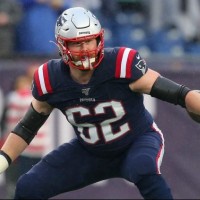 Joe Thuney is recognized across the league as one of the best interior offensive linemen. Kansas City paid decent money for his services last off season and seeing him play it's easy to see why that's justified. This man is basically a machine and he's consistent. There's a reason why the Chiefs interior O line was one of the best in the league. Thuney gave up just one sack in 2021. I imagine he'll continue doing what he does best. Thuney is almost 30 and should have about 3-4 elite seasons left in the tank. Although with the Orlando Brown contract news he might have to shift around a little bit if Brown doesn't play.
6
Justin Reid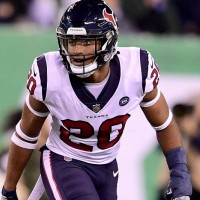 The Chiefs didn't resign Tyrann Mathieu to a new contract which raised questions about whether they could find a suitable replacement. They traded for Justin Reid who's already embraced his role as a leader on the defense. He checks all the boxes you're looking for. Good size, elite athletic ability, impressive football IQ, and excellent character and energy. Should have a much better 2022-23 season than he did in 2021-22.
7
Marquez Valdes-Scantling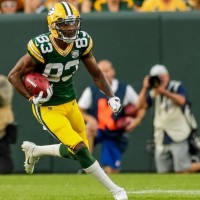 MVS has been around for a few years in Green Bay, but was always seen as a #2 or 3 guy on the depth chart behind Davante Adams. He was the deep threat for Aaron Rodgers. I'd guess he plays a similar role in Kansas City. With Mahomes throwing him the ball it won't be too different. He's got speed and size but his game is one dimensional. Like Juju I'm not sure if he's a true #1 guy, but this offense will allow him more opportunities instead of being overshadowed by Adams in Green Bay. My other concern is that he did have issues with dropping passes. Last year was better, but that's something to watch for since he's in a new system with Mahomes and has a different role. It wouldn't shock me if there are more drops than expected, especially early on. Overall I'd say Packers fans reception of him seems to be generally positive from what I've seen. Obviously he won't replace Tyreek Hill completely, but he has a lot of similar attributes and I'm curious to see how he plays without someone ...more
I'll give my perspective on MVS. He was a good receiver overall and produced more than most fifth round receivers ever do. It was always fun to see him speed past defenders and watch Aaron Rodgers hit him deep for a touchdown. He's at his best when he's taking the top off of defenses, and that's something he does pretty well. He's one of the fastest players in the league, so he's sort of similar to Tyreek Hill. Now like you mentioned, drops are an issue. He dropped the ball less the last two seasons compared to 2018 and 2019, but he does drop the ball, sometimes at very inopportune times. I don't think he's fit to be a WR1, but that's probably what Ju Ju is for in Kansas City. I think the two will complement each other pretty well, and Mahomes will develop some chemistry with MVS. But overall, MVS is a good player on the field and a high character guy off the field as well.
8
JuJu Smith-Schuster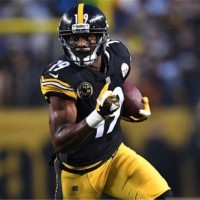 We apparently love receivers with a hyphenated last name now anyway. Juju is someone I'm mixed on. TikToks aside, he's coming off a shoulder surgery which ended his season in week 5 last year so he didn't do much productivity wise. His 2020 season was decent enough. The biggest change for him is going to be at quarterback. In Pittsburgh he had an aging past his prime Ben Roethlisberger throwing him the ball. Now he gets a much younger more athletic quarterback in Patrick Mahomes throwing him the ball which could allow more opportunities that couldn't be done in Pittsburgh. My biggest concern is the fact that Kansas City is basically going to be asking him to be WR1 and I'm not sure if he's a true #1 receiver or not. Early on in training camp he's had good chemistry with Patrick Mahomes at least so there is promise.
9
L'Jarius Sneed
Sneed is someone who I believe could have a breakout 2022 season. Going into last year, expectations were high and he met those expectations for the most part. He's a good outside corner but also good from the slot. He's got the length and speed to battle the best of the opposing receivers. He's one of the most underrated corners poised to get some league wide recognition and earn a new contract in 2023.
10
Nick Bolton
Nick Bolton is a bit of an underrated gem. Last season he accomplished a lot especially considering he didn't even start the entire season. He had 70 solo tackles and 42 assisted tackles for 112 total tackles, and he led the team in tackles. It's only one year so far but I like him to have a strong second year. Obviously his snap count will increase and his productivity will likely follow suit. Bolton is still young and will be around for the foreseeable future. He has potential to be the next great Chiefs linebacker. I'm excited to see him continue to grow and develop because this is only the beginning.
The Contenders
11 Trey Smith
12 Skyy Moore
13 Isiah Pacheco
14 Malik herring
BAdd New Item