Top Ten Miami Dolphins Players Heading Into The 2021-2022 NFL Season
The Top Ten
1
Xavien Howard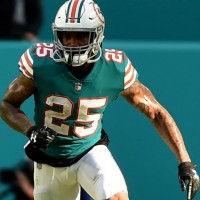 And the number one spot is obviously going to Xavien Howard. He doesn't need much of an explanation, last season he was one of the contenders for DPOY, led the league in interceptions with 10, and forced a fumble along with 40 solo tackles. He was a big part of the Miami defense and was a lockdown CB. I expect big things from Howard this upcoming season.
2
Will Fuller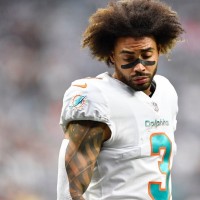 Coming from Houston, Fuller is one of the newest additions to the Miami roster. Despite Houston being god awful last season, he was still able to pop off as a Wide Receiver. Ended the season with 53 receptions for 879 yards, and 8 receiving touchdowns. His stats would have been a LOT better if he wasn't an idiot and went on a PED suspension which made him miss the last 5 games, and he will also miss the first week of the upcoming season. He definitely would have had a 1000 yard season.
3
Jerome Baker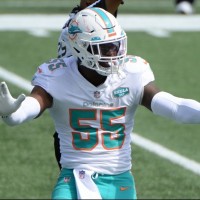 Last season, Baker went off kind of late, which made him fly under the radar, but he still had a big season. He led the team in the tackles with 111 and was one of the top tackle leaders including 70 solo tackles, 3 PDs, he was second in most sacks with 7 on the Miami team and forced 2 fumbles.
4
Emmanuel Ogbah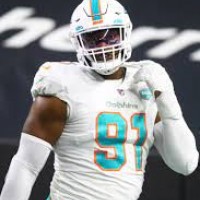 Ogbah made a huge impact. Last season, despite his stats fading down the stretch, Ogbah still led the team in sacks with a total of 9, 21 QB hits, and forced 3 fumbles, which was tied for most in the team and 2 of those fumbles led to a defensive touchdown. I also think he was snubbed from last season's Pro Bowl. Our defense was at least top 6, and only one player made it into the Pro Bowl from our defense?
5
Mike Gesicki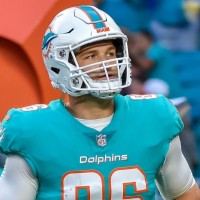 Heading into the 2020 season, Gesicki was a very hyped up Tight End and as expected to be a top 5 TE. Didn't go as planned, but he still had a good season. He had 53 receptions for 703 yards and 6 TDs. But the problem with Gesicki is that he kind of disappears in games. Sometimes he has a great game, then the next game, he's kind of quiet. Kind of like Mark Andrews. But if Gesicki can be more consistent, he can be a lot better. If he can learn from his mistakes, I expect to do a lot better this upcoming season.
6
Jaylen Waddle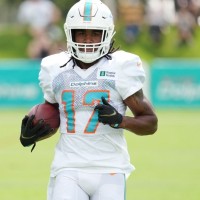 Waddle is a rookie heading into the upcoming season, drafted with the 6th pick in the first round. Coming out of Alabama, he only played 6 games in 2020, but before that, in the 2018 and 2019 season, he did great. In 2018 he had a total of 45 receptions for 848 yards and 7 touchdowns, which was his best season in College. In 2019, he wasn't as good, but still had a pretty good season with 33 receptions for 560 yards and 6 touchdowns. I'm excited to see what he can do with the Dolphins this upcoming season.
7
Andrew Van Ginkel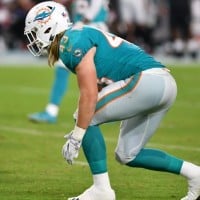 Van Ginkel stepped up big time last season. He did a great job rushing the passer with 48 tackles and 30 solo tackles, 5.5 sacks, 4 PDs, and forced 3 fumbles and recovered 1. He also had a significant amount of pass knockdowns at the line of scrimmage over the course of the season which is good for a pass rusher. I like the way Ginkel started off, he's a young pass rusher and hopefully he can keep up the momentum this upcoming season.
8
Myles Gaskin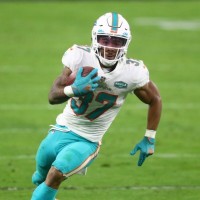 Gaskin was a big surprise in the 2020-2021 NFL season. He shot past the Runnings Back Jordan Howard and Matt Breida for the starting RB. Even though he didn't make huge plays, he was still an effective Running Back for the Miami offense. Gaskin rushed for 584 yards and 3 TDs. He wasn't all rushing though, he also caught some catches, with 41 receptions for 388 yards and 2 receptions TDs.
9
Jason Sanders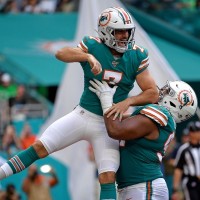 I know it's weird putting a kicker in this type of list, but come on, Sanders was just that good last season. He finished 36-for-39 in FG attempts, and 8-for-9 from 50 yards and beyond. Definitely a reliable top 5 kicker.
10
Eric Rowe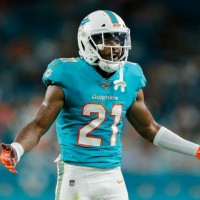 Kicking off this list, we have Eric Rowe at 10. For almost the whole 2020 season, Rowe did a great job guarding the opposing Tight Ends in passing. At the end of the season, he wasn't as good, but he was up against the two best Tight Ends, Travis Kelce and Darren Waller, but taking away those games, Rowe still had an overall great performance from last season.
The Contenders
11
Tua Tagovailoa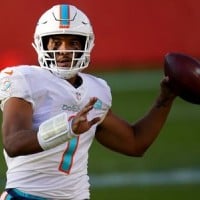 12
Byron Jones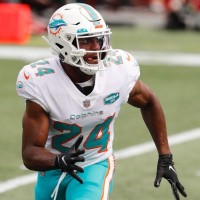 13
Robert Hunt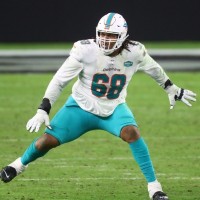 BAdd New Item