Top 10 Best Carolina Panthers Players Going Into the 2021 NFL Season
I honestly think Carolina has a decent shot at the playoffs this season. They have the talent on a young defense to step up, and a bunch of weapons on offense with Joe Brady as offensive coordinator. Ultimately, it comes down to if Sam Darnold can step up with his new team. Here, we are looking at the top ten best Carolina Panthers players going into the 2021 NFL season.

The Top Ten

1 Christian McCaffrey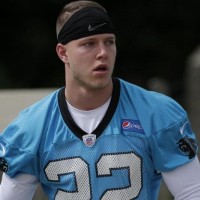 After a stellar 2019 season, McCaffrey fell ill with the injury bug in 2020, missing the majority of the season. However, in the two full games he played, he scored 5 touchdowns. I can definitely see his role getting even bigger with Darnold throwing lots of checkdowns and screen passes to him. He is still a top 5 running back in the NFL.
2
Brian Burns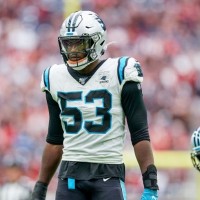 Burns is looking to get hot following a 9 sack 2020 campaign. The young pass rusher played well as basically Carolina's only guy who could get after the quarterback. I think he can reach double digit sacks this season, and maybe even get a Pro Bowl nod.
3
D.J. Moore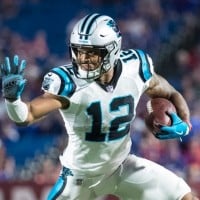 Compared to his 2018 draft counterpart Calvin Ridley, Moore is very underrated. He has served as a steady and reliable receiver. While his touchdown numbers don't stand out, he has had over 1,000 yards the past two seasons. Don't be surprised if he receives an extension from the Panthers soon.
4
Taylor Moton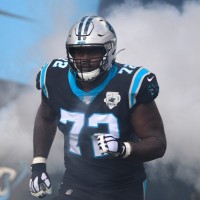 Like D.J. Moore, Moton is underrated at his position of right tackle. The Panthers franchise tagged him during the offseason, and hopefully they can get a deal done with him next offseason. It's important to have young offensive linemen for the future.
5
Jeremy Chinn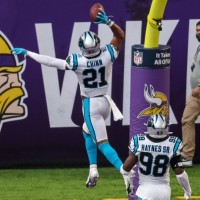 Chinn had a great rookie season as a sort of safety-linebacker hybrid. This season, he will play predominantly at safety, which is good news for the Panthers secondary.
6
Robby Anderson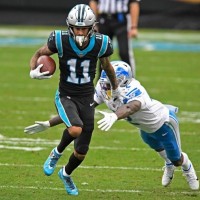 Anderson showed flashes of greatness with the Jets that he finally put together for his first 1,000 yard season with the Panthers. Now he has his old quarterback in Darnold throwing to him once more.
7
Shaq Thompson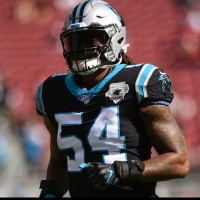 Thompson is no Luke Kuechly, but he has been a solid contributor to the Panthers for basically his whole career. They don't have much depth behind, so it makes him all the more important.
8
Donte Jackson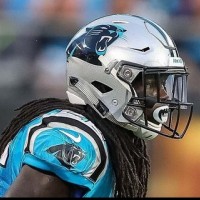 Jackson has slowed down the past two seasons after a high level rookie campaign, and now he has the role of mentoring and playing alongside Jaycee Horn. Maybe having a good corner opposite of him will revitalize his career going into a contract year.
9
Haason Reddick
The Cardinals learned last season that they had been playing the former first round pick out of position this whole time. After switching him to outside linebacker, Reddick piled on double digit sacks. The Panthers swooped in this offseason to grab an improvement for their pass rush. Him and Brian Burns can do some good things.
10
Derrick Brown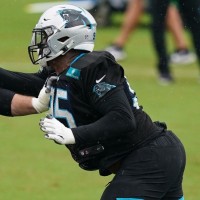 Now replacing Kawann Short, Brown had a solid if yet quiet rookie season. Look for him to start to put it together in year 2.
BAdd New Item