Top 10 NFL Players from Washington State
These are players who either grew up or spent a significant portion of their childhood/adolescence in the state of Washington. Starting off this series with my home state, we'll see if it's continued.

The Top Ten

1 John Elway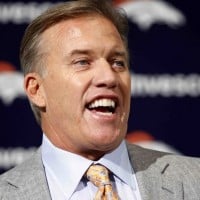 John Albert Elway Jr. is a former American football quarterback and current executive vice president of football operations and general manager of the Denver Broncos of the National Football League.
Although he spend some time in Missoula, MT, he was born in Port Angeles Washington and spend time living in Aberdeen (also where Kurt Cobain is from), before moving to Pullman Washington where his dad was an assistant coach for Washington State University. John played one year of high school football in Pullman before moving to California.
2
David DeCastro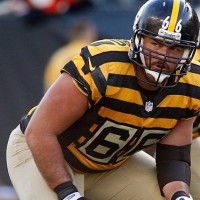 David William DeCastro is an American football guard for the Pittsburgh Steelers of the National Football League.
Born in Kirkland, DeCastro graduated Bellevue High School before going to Stanford University. He was a first round pick in 2012, and has spent his entire career with the Pittsburgh Steelers thus far although he was recently released into free agency. He has made six pro bowls, and has been named a First Team All-pro twice.
3
Drew Bledsoe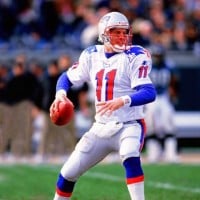 You know that guy Tom Brady replaced? Jokes aside, Bledsoe put together a good career, making four pro bowls and throwing for 44,611 yards and 251 touchdowns with three teams. He grew up in Eastern Washington, graduating from Walla Walla High School and attending Washington State University.
4
Marcus Trufant
Truman's was born and raised in Tacoma, Washington. He when you Woodrow Wilson High School here, before attending Washington State University. He was drafted 11th overall in the 2003 NFL draft by the Seattle Seahawks, keeping him close to home. He would play here for most of his career, only making an appearance for one other team as a member of the Jacksonville Jaguars off-season team. He would later sign a one day contract to retire with the Seahawks in 2014. He made only one pro bowl, but he also helped mentor a young secondary that would come to be known as the Legion of Boom.
5
Cooper Kupp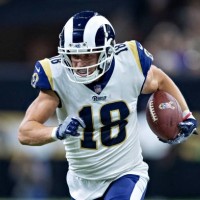 Still young, Kupp could find himself moving up this list. He quickly proved himself as one of the better slot receivers in the league, with only health stopping him. He was born in Yakima, Washington, and graduated high school in the same city. He then attended Washington State University before being drafted in the third round of the 2017 NFL draft.
6
John Hekker
One of the best punters in the league, Hekker holds the record for longest punt in Super Borl history. He has been named a First Team All-Pro four times and a Pro-Bowler four times, and was named to the 2010s All-Decade team. Born in Redmond Washington, he attended Bothell High School before attending Oregon State University.
7
Corey Dillon
Born and raised in Seattle, Dillon would attend the University of Washington after attending community college. He was a second round draft pick of the Cincinnati Bengals in 1997. He would win a Super Bowl with the Patriots and made four pro bowls in his career.
8
Desmond Trufant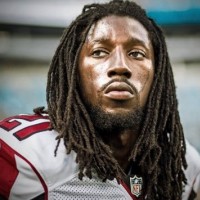 Desmond Trufant is an American football cornerback for the Detroit Lions of the National Football League.
The younger brother of Marcus Truffaut, Desmond was selected by the Atlanta Falcons in the first round of the 2013 draft. He, like his brother, was born and raised in Tacoma. Unlike his brother, he attended the University of Washington. Health has been an issue in his career, but he made a pro bowl with the Falcons in 2015. After a brief stint with the Detroit Lions, he signed with the Chicago Bears.
9
Jonathan Stewart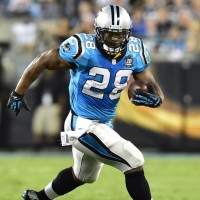 Jonathan Creon Stewart is an American football running back for the Carolina Panthers of the National Football League.
Born in Fort Lewis, Stewart had a phenomenal high school career, setting records at Timberline High School in Lacey for rushing yards and touchdowns. This is despite missing half of his sophomore season. Highly recruited for football and track, Steward elected to attend the University of Oregon. He was selected in the first round of the 2008 NFL Draft. His success didn't necessarily translate to the NFL, but he had a decent career, making one pro bowl and rushing for 7,809 yards including the postseason.
10
Jermaine Kearse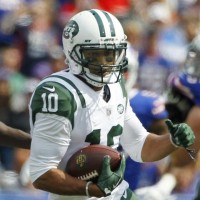 Best known for his time with the Seahawks, Kearse was signed as an undrafted free agent in 2012. He was born in Lakewood, and attended Lakes High School there. He went to the University of Washington, where he now works as a graduate assistant. He caught 17 touchdowns and gained 3,290 yards in his career as a member of the Seahawks, Jets, and Lions. He won a Super Bowl with the Seahawks in 2013.
BAdd New Item