Top 10 Worst NFL Head Coaches Since 2000
The Top Ten
1
Urban Meyer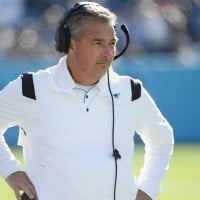 Urban Meyer, what is there to say? He won 2 national championships in college, one with Florida and then with Ohio State. Unfortunately, that success didn't translate to the NFL. He had a record of 2-11 before being fired, and his tenure was a disaster from the beginning. Where do we even start? First, he made the decision to hire former Iowa strength coach Chris Doyle, but Doyle had to resign the next day due to accusations of making racist remarks to players during his time with the Hawkeyes. Then, after a 24-21 loss to the Cincinnati Bengals, Meyer stayed behind and did not return to Jacksonville with the team, which was odd. What made this even more disturbing was the fact that he was caught on video inappropriately touching a woman at a bar who was not his wife. Reports also emerged about Meyer being abusive to his players and insulting his assistant coaches, with former kicker Josh Lambo accusing him of physically abusing him during a pregame warmup in the preseason. Even worse, ...more
2
Bobby Petrino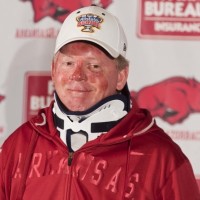 Bobby Petrino successfully got Louisville on track, but then he accepted the job in Atlanta where he had Michael Vick as his quarterback. Unfortunately, Vick was sentenced to jail for his involvement in an illegal dogfighting ring. In a disastrous 3-10 season, Petrino left with three games remaining to take the head coaching job at Arkansas. He informed his players of his departure with a four-sentence, laminated note in each of their lockers. The way he left Atlanta alone deserves a spot on this list, regardless of the on-field results.
3
Hue Jackson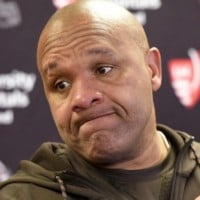 Hue Jackson has one of the worst winning percentages of any head coach in NFL history, going 3-36-1 with the Browns, which is unacceptable. He did have a stint with the Raiders where he went 8-8, so it's not like he was completely incompetent. In his defense, the Browns were undergoing a significant rebuild, resulting in the team being stripped of talent, and he was left with a bare-bones group of players. Towards the end of his tenure, he had conflicts with Todd Haley and Baker Mayfield.
4
Matt Patricia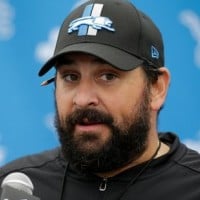 Matt Patricia was a total hack of a coach, which is unsurprising considering he came from the Belichick coaching tree. The Lions were attempting to mimic the "Midwest Patriots," but they ended up being like the kid who copies off the smart kid's homework without making any changes and gets caught. Patricia was simply not the right fit for the team. He had a strained relationship with Stafford and made the team practice outside despite the Lions playing in a dome. From the beginning, Patricia was a failure, as he had toxic relationships with almost all the players, undoing any progress made during the Caldwell era when the Lions were actually respectable. Being tough on players, like Belichick, can work, but there's a difference: Belichick has pedigree and success. When Patricia did it, he just came across as being an ass.
5
Bill O'Brien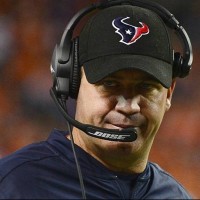 You know it's bad when Bill O'Brien was the best coach from the Belichick coaching tree. He did make the playoffs multiple times, so record-wise he doesn't belong here. However, he made some of the most hilariously idiotic moves, including trading DeAndre Hopkins away for David Johnson. He also managed to blow a 24-0 lead to Kansas City in the 2019 playoffs. Additionally, he made himself the GM, which only made things worse. The Texans both assembled and disassembled a playoff contender just as fast. Now, it's 2021, almost 2022, and the Texans are one of the worst teams in football, and most of it has to do with what Bill O'Brien did. Oh, and he also traded away their draft picks, so they can't even tank right.
6
Cam Cameron
Cam Cameron was known for his high-powered offenses at Indiana and with the Chargers. He was given the coaching position for the Dolphins after Nick Saban left for Alabama. However, despite his efforts to revamp everything, the team had a historically bad season, finishing with a record-worst 1-15. It took an overtime walk-off victory to avoid going 0-16. As a result, Cameron was rightfully fired after just one season.
7
Steve Spagnuolo
Steve Spagnuolo had earned a reputation for his defenses with the Giants in 2007 and '08. Naturally, he landed the head coaching position with the Rams, but it turned out to be a disaster. The 2009 Rams finished with a dismal 1-15 record, making them one of the worst teams in NFL history. However, Spagnuolo has found success as a coordinator, particularly in Kansas City, where he has reached back-to-back Super Bowls. Nevertheless, his tenure as the Rams' head coach stands as one of the worst in NFL history. The only notable positive outcome was the emergence of Sam Bradford, although it should be noted that Bradford's injury history, with him ending up on injured reserve by week 5 almost every year, remains a significant factor.
8
Adam Gase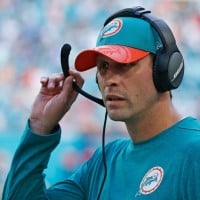 Honestly, the more I look at Adam "Googly Eyes" Gase, the more I wonder how the hell he made the playoffs. It had to have been dumb luck. His mediocre record in Miami somehow got him the job in New York for the Jets. How? Well, this is the Jets, so it's not surprising. Maybe they saw him help Peyton Manning for a hot second. His Jets tenure was what really earned him a spot on this list. Ruining Sam Darnold, having zero ability to lead the locker room, players having zero confidence in him, and overall just not having any clear direction for the franchise that was dysfunctional as it is. Just look at the 2020 Jets, and you'll see exactly what makes Gase a terrible coach.
9
Josh McDaniels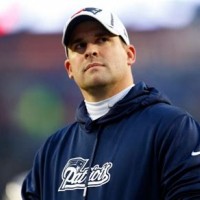 From a record standpoint, McDaniels isn't bad enough to belong here. He made the Jay Cutler trade within a few months of taking over. He also traded three draft picks to select Tim Tebow. What did him in was his affiliation with the Spygate scandal during his tenure with the Patriots. Then he was supposed to be the head coach for Indianapolis but said, "Just kidding," and left without actually ever taking the field. Honestly, Indianapolis, you might have dodged a bullet there.
10
Gus Bradley
Gus Bradley was originally the defensive coordinator for the Seattle Seahawks' Legion of Boom era defense. He got hired to be Jacksonville's next coach, and it didn't go so well. He was a very forgettable coach, with a 14-48 record through almost four seasons. I understand he had Blake Bortles, but still, his best season was 5-11. Simply put, he was not ready for a head coaching role.
The Contenders
11 Chan Gailey
12 Rod Marinelli
13 Lane Kiffin
14 Jim Tomsula
15 Marty Mornhinweg
16 Chip Kelly
17 Dave Campo
18 Eric Mangini
19 Mike Nolan
20 Mike Singletary
21 Dave McGinnis
22 Joe Judge
23 Joe Philbin
24 Dave Wannstedt
BAdd New Item