Top 10 Tom Brady Wins
After 22 seasons in the NFL, seven Super Bowls, and a lot of accomplishments, Tom Brady announced his retirement. We have so many memories of #12, but for now, it's time to look back at the top 10 wins of his career.

The Top Ten

1 Super Bowl 51 - New England Patriots vs. Atlanta Falcons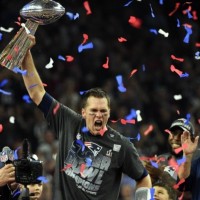 Nothing needs to said much other than 28-3. The Patriots overcame that to win 34-28 in the first Super Bowl overtime ever and in a season Brady was suspended for the first four games due to Deflategate.

After this game, he had won more Super Bowl rings than any other quarterback in history. This game forever defined Brady as the goat.
2
Super Bowl 36 - St. Louis Rams vs. New England Patriots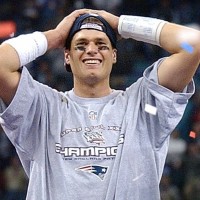 Tied at 17 against the Greatest Show on Turf St. Louis Rams with 1:21 left and no timeouts, it was expected the Patriots would run the clock out and force overtime. But they had other plans as Brady drove down the field to lead to a game-winning field goal and a 20-17 upset to mark the first for a dynasty.
3
Super Bowl 55 - Kansas City Chiefs vs. Tampa Bay Buccaneers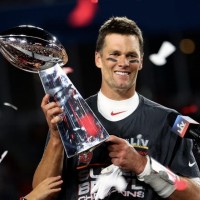 With a new team, Tom Brady help led the Buccaneers to a 31-9 win over the defending Super Bowl champion Kansas City Chiefs with Patrick Mahomes. Brady would earn his fifth Super Bowl MVP.
4
Super Bowl 49 - New England Patriots vs. Seattle Seahawks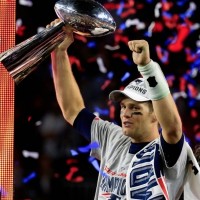 Super Bowl 49 appeared to be heading to another New England heartbreaking loss. That was until Russell Wilson threw a pass at the goal line to which it was intercepted by Malcolm Butler securing a 28-24 win for New England.
5
2001 AFC Divisional Playoff - Oakland Raiders vs. New England Patriots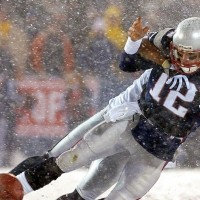 In a game that launched a dynasty, the Patriots benefitted from the Tuck Rule against Oakland in 2001. A perceived fumble was overturned into an incomplete pass and the Patriots kept the drive alive with a game-tying field goal to send the game into overtime. New England then won it 16-13.
6
Super Bowl 38 - New England Patriots vs. Carolina Panthers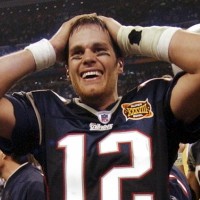 What began as a defensive struggle turned into an epic shootout as the Patriots and Panthers matched wits to a 29-29 tie. But when Carolina's kicker accidentally kicked the kickoff out of bounds, New England had great field position and Brady would use that to his advantage leading to another game-winning kick and a 32-29 win.
7
Super Bowl 39 - Philadelphia Eagles vs. New England Patriots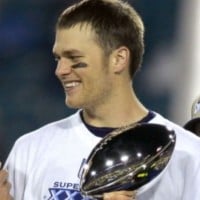 While Brady was not the MVP in this game, he guided the Patriots to a 24-21 win over Philadelphia in Super Bowl 39. With three Super Bowl wins in four seasons, New England became a dynasty.
8
2004 AFC Championship - New England Patriots vs. Pittsburgh Steelers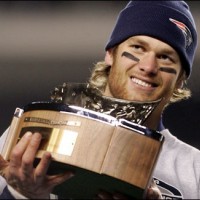 The 2004 AFC Championship game saw New England travel to Pittsburgh to take on a Steelers' team that was 15-1, had beaten New England, and were led by rookie quarterback Ben Roethlisberger, who also retired this past season. But Brady and the Pats showed everyone that the playoffs were different as it was a 48-27 thrashing against the Steelers to advance to a Super Bowl.
9
Super Bowl 53 - New England Patriots vs. Los Angeles Rams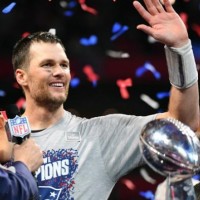 Though Brady was ineffective and needed Julian Edelman to help carry the load, the Patriots would beat the Los Angeles Rams 13-3 to claim their sixth Super Bowl title in franchise history joining the Steelers in achieving the mark.
10
2001 Week 3 - New England Patriots vs. Indianapolis Colts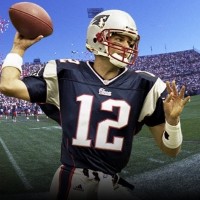 With Drew Bledsoe hurt and the Patriots at 0-2, Tom Brady would get his first start at quarterback against the 2-0 Indianapolis Colts led by Peyton Manning. In what would be the start of a legacy, Brady outshined Manning and the Patriots took a 44-13 victory to earn Brady his first win as a starter.
The Contenders
11 2018 AFC Championship - New England Patriots vs. Kansas City Chiefs
BAdd New Item