Top 10 NFL Players of 2019 Who Deserve Better
For all the players who have a Super Bowl, there are always those few who deserve a better situation. Whether they're stuck on a terrible team, have had too many injuries, or just couldn't get the job done, here are some active players who deserve better than what they are dealing with, potentially wasting their talent.

The Top Ten

1 Saquon Barkley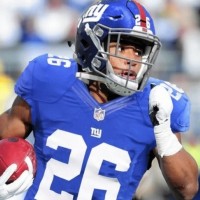 A once-in-a-generation talent, I feel bad for him being stuck on a horrible Giants team with nothing else going for them to speak of. He deserves a Super Bowl ring, and by the time the G-Men rebuild, he might not have much left. He doesn't deserve to be on this awful Giants team.
Well, trash teams get to pick great players in the draft. What can you say?
2
Larry Fitzgerald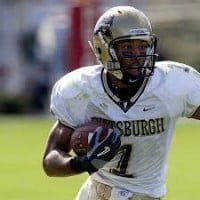 Larry Darnell Fitzgerald Jr. is an American football wide receiver for the Arizona Cardinals of the National Football League. Fitzgerald was drafted 3rd overall to the Arizona Cardinals in 2004, he is considered to be one of the best players of his position to never win a Super Bowl.
This man is a borderline generational talent, and he deserves a Super Bowl ring, but at this point, he probably won't get it. Arizona is tanking, and he'll be retired by the time they're contenders again. Cardinals, shame on you for wasting his career.
The Cardinals wasted a future Hall of Famer. You're almost more pathetic than the Browns. In fact, you will be soon. That's right, you guys are becoming the new factory of sadness.
3
Andrew Luck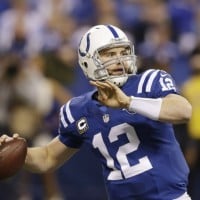 Andrew Austen Luck is a former American football quarterback who played his entire career for the Indianapolis Colts of the National Football League.
Indy literally broke Andrew Luck. He should have a Super Bowl by now, but the Colts... they killed him! They're lucky that he can still throw a football. Yeah, he's back, but can he win a Super Bowl ring in his career, for once?
The dead man walking, you're lucky, Colts. It was considered a miracle that this guy could play again after his horrific injury. Now, please give him the championship that he deserves.
4
David Johnson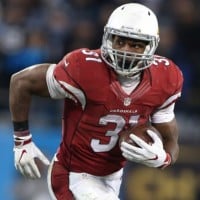 David Jerome Johnson Sr. is an American football running back for the Houston Texans of the National Football League. He was drafted by the Cardinals in the third round of the 2015 NFL Draft. He played college football at Northern Iowa.
He's been one of the best players on offense for the Cardinals, and yet the Cardinals are terrible right now. They've had inconsistent quarterbacks in Sam Bradford, Josh Rosen, and now Kyler Murray. At least Murray has promise, but it still seems like Arizona is wasting this guy's prime years by tanking.
5
Tyrod Taylor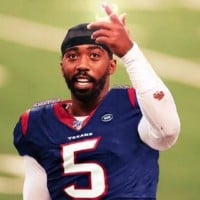 Remember when this guy led Buffalo back to the playoff promised land? While they had to rely on outside help to get in, he was respectable as a starter. Then he gets traded to Cleveland, where he was kicked to the curb by Baker Mayfield. Now the Chargers have simply picked him up from the side of the road. It really sucks for him, considering he might not play anytime soon.
What did you do to him, Bills? He was the only QB to bring you to the playoffs in the 21st century, and you kicked him to the factory of sadness. And for what? Nathan Peterman? Oh wait, he got benched because he is possibly the worst QB of all time. Then there's Josh Allen, who is a worse version of Taylor, except for his size. Hopefully, Taylor can get that starting job again.
6
Mike Evans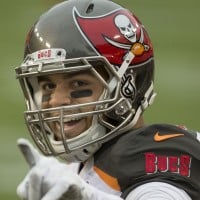 Michael Lynn Evans is an American football wide receiver for the Tampa Bay Buccaneers of the National Football League. Evans was drafted 7th overall to the Tampa Bay Buccaneers in 2014.
Evans is an underrated player who doesn't deserve to be in Tampa. Even with the inconsistent quarterback play of Jameis Winston and Ryan Fitzpatrick, he's still finding ways to produce. The only problem is the Buccaneers' defense costs them in many games.
7
Alex Smith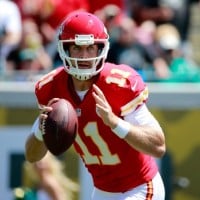 Alexander Douglas Smith is an American football quarterback for the Washington Redskins of the National Football League.
Alex Smith makes the list simply because he might never get another chance to play. He was decent in Kansas City and was doing alright in Washington in 2018 until he went down the same way Joe Theismann did. With that injury, his career is now in serious jeopardy.
Please come back, Alex.
8
Aaron Rodgers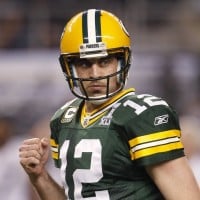 Aaron Charles Rodgers is an American football quarterback for the Green Bay Packers of the National Football League.
You might be wondering why one of the best quarterbacks in the game right now makes the list. Well, simply put, he only has one Super Bowl. Rodgers is a once-in-a-generation quarterback, and the Packers are wasting his prime years. Every year since around 2011 has been a game of "let's waste Aaron Rodgers!" He's been carrying this team so much that when he went down with a broken collarbone, the Packers' season was all but over. He deserves at least 2 more rings. This is what happens when he was stuck with Mike McCarthy as head coach instead of Andy Reid, Doug Pederson, Sean McVay, or any other innovative coach on offense.
9
JJ Watt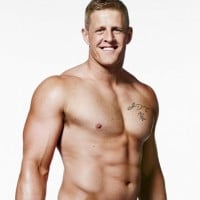 Justin James "J. J." Watt is an American football defensive end for the Arizona Cardinals of the National Football League. He was drafted by the Texans with the 11th pick in the first round of the 2011 NFL Draft, and played college football at Wisconsin. ...read more.
This guy has been a beast on defense, yet he makes this list due to having suffered some injuries in previous years. The Texans haven't gone anywhere in the playoffs under Bill O'Brien. In fact, he only has one playoff win over the Oakland Raiders with a third-string quarterback in 2016. He deserves a Super Bowl ring. Watt is entering his prime years and realistically has about 5-7 years left of being a monster on defense, but that's assuming he doesn't have any severe injuries.
10
Phillip Rivers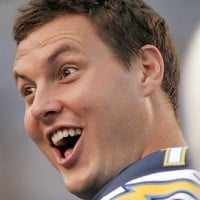 Philip Michael Rivers is a former American football quarterback. He played for the San Diego/Los Angeles Chargers from 2004 to 2019 and for the Indianapolis Colts in the 2020 season. Rivers was drafted fourth overall by the New York Giants in the 2004 NFL Draft before being traded to the San Diego Chargers for Eli Manning that same night.
Of the three big-name quarterbacks drafted in the 2004 draft, Rivers is the only one yet to win a Super Bowl, and he's arguably been the best QB from that draft class, beating both Big Ben and Eli Manning. In my opinion, he's had a Hall of Fame career and is just missing that Super Bowl ring.
The Contenders
11
Antonio Brown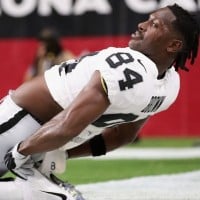 Antonio Brown is a former NFL wide receiver and for the Tampa Bay Buccaneers of the NFC South Division. He was drafted in the 6th round of the 2010 draft by the Pittsburgh Steelers, and has also been on the Oakland Raiders and New England Patriots. He is a 7x pro bowler, and regarded as a skilled player.
BAdd New Item