Top 10 Denver Broncos Players Going Into the 2021-22 Season
The Broncos will have an interesting season. Drew Lock may not be the guy after all. Teddy Bridgewater will add some pressure on Lock as the never ending quarterback search continues. And for the record, no, I don't think Aaron Rodgers will walk through the door any time soon. Sorry to rain on your parade NFC North fans and Broncos fans. My expectations are this will probably be a mediocre team. Maybe fringe playoff contender if the dice roll in their favor. Here's a list of who to watch for.

The Top Ten

1 Justin Simmons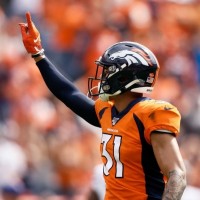 Justin Simmons just got a 4yr 61 million dollar contract. And I can't say that it isn't deserved. Simmons had an outstanding 2020 season and was ranked as the best Safety in the league going into the 2021 season by Pro Football Focus. He's also 27 years old so he'll have a few more good seasons to come.
One of the best wide receivers in the game!
2
Bradley Chubb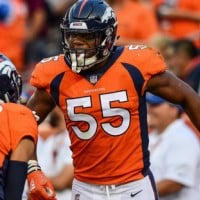 You look at the state of the Broncos and Bradley Chubb will make sure there's some light in their future. Seems they have their Von Miller successor already in place. He had an excellent season last year even without Miller. Chubb made the pro bowl. If he stays healthy he will be a deadly force for years to come.
3
Garrett Bolles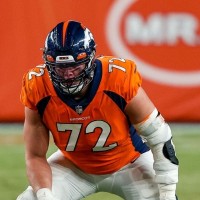 Having a Good O line is important in this league let me tell you Bolles is consistently healthy and he's given up no sacks and he got a 90.6 grade from PFF. Very important player for the Broncos.
4
Von Miller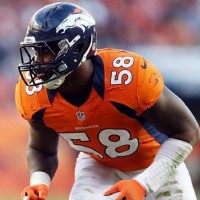 Vonnie B'Vsean Miller Jr. is an American football outside linebacker for the Buffalo Bills of the National Football League.
I know it's odd not seeing him #1 but if you'll remember he missed the entire 2020 season with an ankle injury. So how will he come back from this? Keep in mind that he's 32 years old and he's not getting any younger. I don't know if he can turn back the clock at all. He might be closer to the end.
One of the best linebackers in the game!
5
Bryce Callahan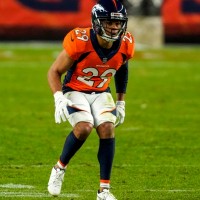 He missed 2019 with irritations in his foot but in 2020 he picked up right where he left off when he was in Chicago. He's a solid cornerback at the very least he's top 3 on the roster. He could make an impact in 2021.
6
Courtland Sutton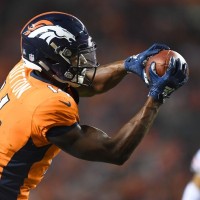 Courtland Sutton missed most of the 2020 season however when he's healthy he's a reliable target likely the top WR on the roster. He's also pretty underrated on the NFL landscape. Perhaps a better quarterback could help him be more productive.
Great wide receiver
7
Dalton Risner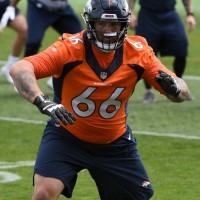 8
Kyle Fuller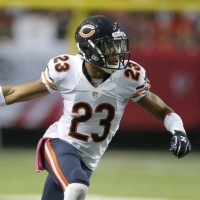 Kyle Brandon Fuller is an American football cornerback for the Chicago Bears of the National Football League.
Denver added one of the Bears best corners in Kyle Fuller. He's 29 years old and while 2020 was a down year he has still made 2 of the last 3 pro bowls. He could be a leader on the secondary in 2021.
9
Graham Glasgow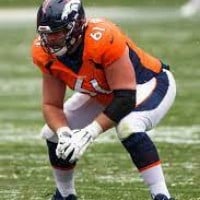 10
Shelby Harris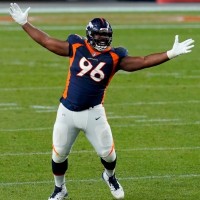 The Contenders
11
Kareem Jackson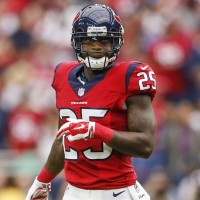 Kareem Jackson has been a solid safety since arriving in Denver. He's a veteran and has been active most his career missing very few games. He is entering a contract year so this season will be huge in determining his fate.
12
Melvin Gordon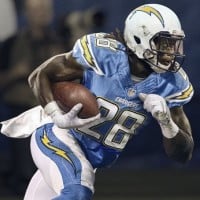 Melvin Gordon III is an American football running back for the Denver Broncos of the National Football League.
With the departure of Phillip Lindsay to Houston (I'm so sorry Phillip) Melvin Gordon is set to become the #1 RB on the Broncos depth chart. Last year he had decent numbers and I expect him to eat up a lot of what Phillip Lindsay got in production. Could be a viable option for Fantasy Football this year.
13
Patrick Surtain II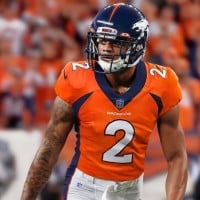 14
Javonte Williams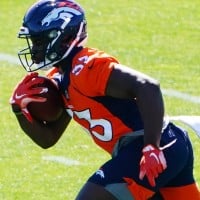 Really good player
15
Jerry Jeudy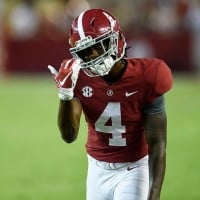 Jerry Jeudy can still be a talented receiver. Last year there was a lot of hype around him and he didn't exactly live up to it. But to be fair his quarterback wasn't the best. This upcoming season will be very telling if he's good or not.
Great wide receiver!
BAdd New Item