Top 10 Las Vegas Raiders Players Going Into the 2021-22 Season
Can anyone please explain what the hell this team is doing? It's like they're going backwards. They have some playmakers but they just aren't a cohesive unit it feels like. Giving up Trent Brown and Rodney Hudson to reach in the draft and pick Alex Leatherwood just gives me a bad taste. Maybe they see something I don't, but I don't know they beat my Chiefs in Week 5 and then almost lost to the Jets. The fact they couldn't do anything after declaring themselves the "Week 5 champions" tells me Gruden and Mayock might not know what they're doing.

The Top Ten

1 Darren Waller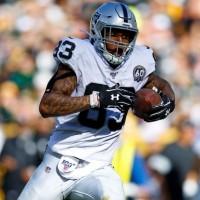 Waller had an outstanding year in 2020 and proved himself as one of the best Tight Ends in the NFL. Waller is pretty underrated. His 2019 season was good but he stepped it up in 2020 and made the pro bowl. According to PFF he is the 3rd best Tight End in the league going into 2021 behind Travis Kelce and George Kittle. Definitely a guy to watch for in 2021.
2
Josh Jacobs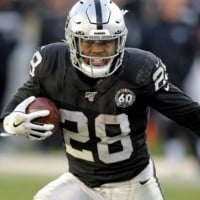 Josh Jacobs has been one of the better running backs in the NFL. His production dipped in 2020 but some of that was on his O line. Jacobs will likely see his numbers improve in 2021. It's worth noting that he made the pro bowl in 2020 and is still less than 25 years old. According to PFF he's the third best Running Back under the age of 25 behind Saquon Barkley and Christian McCaffrey. Without a doubt he'll be one of the biggest contributors to the Raiders offense.
3
Derek Carr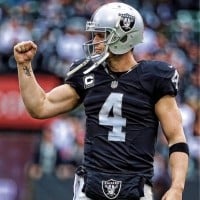 Derek Dallas Carr is an American football quarterback for the Las Vegas Raiders of the National Football League.
Derek Carr has been serviceable but he's nothing I'd consider top tier great. He's more middle of the road. He won't embarrass himself but he's not the scramble type to take shots down field. He lacks that killer vibe that someone like Patrick Mahomes or Aaron Rodgers has. Oh and his O-line is definitely downgraded so have fun running for your life Derek.
4
Nick Kwiatkoski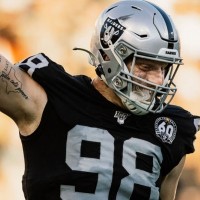 Nick Kwiatkowski has quietly been one of the best Linebackers in the league. He's not the flashiest Linebacker out there but he gets the job done. He got a grade of 75.3 from Pro Football Focus which is the best of his career. We can dunk on the defense all we want to but give Kwiatkowski credit because he's carrying a significant amount of the weight.
5
Kolton Miller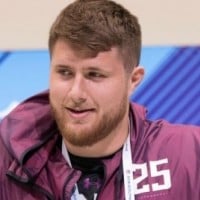 6
Richie Incognito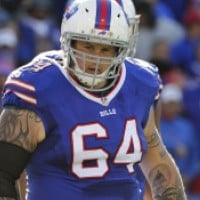 Richard Dominick "Richie" Incognito Jr. is an American football guard for the Las Vegas Raiders of the National Football League.
While the Raiders got rid of Trent Brown and Rodney Hudson, which I don't understand, this offensive line still has Richie Incognito. He may have missed most of the season last year and getting up there in age but when he's healthy he's among the best guards in the NFL.
7
Maxx Crosby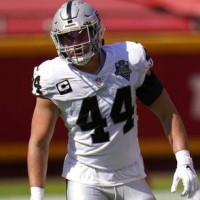 8
Casey Hayward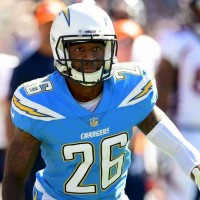 Casey Hayward is among the best Corners in the entire NFL getting a PFF grade of over 75 when he saw more than 100 snaps. He also has one of the highest incompletion rates in the league his 2020 season wasn't as good but there's hope he can bounce back otherwise it might be the beginning of the end for Hayward.
9
Yannick Ngakoue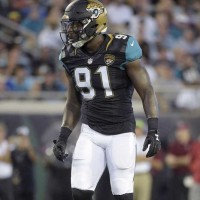 Yannick Ngakoue was a part of that 2017 Sacksonville Defense. Now a few years later he was bounced around from Minnesota to Baltimore and now Vegas. Hasn't quite matched his stellar 2017 season but maybe he'll find his groove with the Raiders. At the very least he should help improve the Raiders defense and he'll have some familiarity with Gus Bradley as well.
10
Johnathan Hankins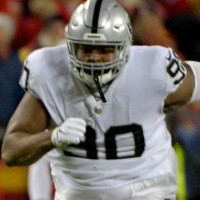 He is a decent enough defensive tackle. He's been pretty healthy hasn't missed many snaps. The Raiders actually resigned Hankins which was smart. The Raiders defense may be hot garbage but Hankins is an exception. He is one of if not the best run defenders in the league.
The Contenders
11
Henry Ruggs III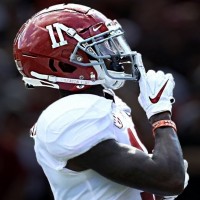 12
Trevon Moehrig-Woodard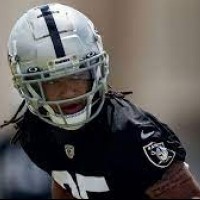 13
Alex Leatherwood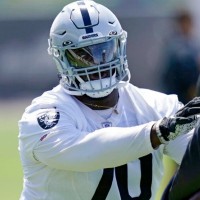 14
Kenyan Drake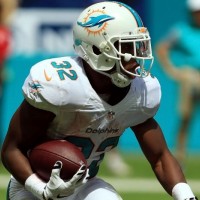 The Raiders decided to bring in Kenyan Drake to be their #2 RB on the depth chart, I assume. He's decent enough I don't know what kind of shares he will get maybe they're going to try and be like Nick Chubb/Kareem Hunt I really don't know for sure.
15
John Brown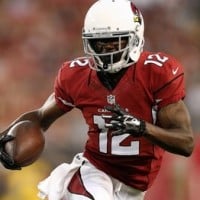 John "Smokey" Brown is an American football wide receiver for the Baltimore Ravens of the National Football League. He played college football at Pittsburg State and was drafted by the Arizona Cardinals in the third round of the 2014 NFL Draft.
Brown has been bounced around from Arizona to Baltimore to Buffalo now in Vegas. I assume he's a Nelson Agholor replacement. I mean he's a veteran presence but how much of the targets will he get knowing he will have to share with Henry Ruggs?
16
Carl Nassib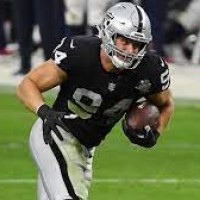 BAdd New Item