Top Ten Best Quarterbacks Going Into the 2020 NFL Season
The Top Ten
1
Patrick Mahomes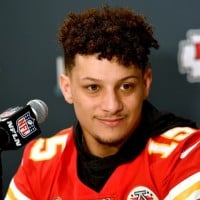 The Super Bowl MVP and regular season MVP comes out on top once again here. He can do just about everything. He's talented, mobile, a leader, and well-respected. The Chiefs made the right pick in the draft, though the same can't be said for the team that traded up for you know who at this point.
2
Russell Wilson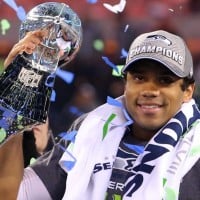 Russell Carrington Wilson is an American football quarterback for the Denver Broncos, and formerly for the Seattle Seahawks of the National Football League.
Wilson had a career year in 2019, though didn't play as well as Lamar Jackson. I think someday he will win an NFL MVP, especially considering what he has done for his team. He is working with a bottom half of the league offensive line and no threat at tight end, and yet he continues to show how elite he is on a weekly basis, keeping the Seahawks consistently in contention.
3
Lamar Jackson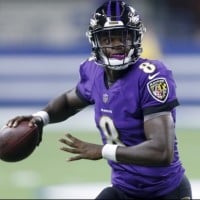 Despite his lack of playoff success, Jackson has a bright future in the NFL. His MVP season showed that he can still be successful as a mobile quarterback. He is basically Michael Vick, but better.
4
Drew Brees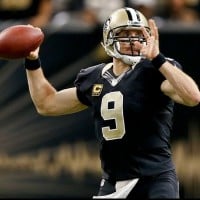 Drew Christopher Brees is an American football quarterback for the New Orleans Saints of the National Football League. He is the only player to have back to back to back 5,000 yards in three seasons straight. Brees also has the all time best completion percentage with 66.95%.
Brees is going into his final NFL season trying to get his second Super Bowl ring. He is the holder of major quarterback records like all-time passing yards and all-time passing touchdowns. He is getting up there in age, but last season showed us that he is still an effective playmaker, especially with an elite offense around him.
5
Deshaun Watson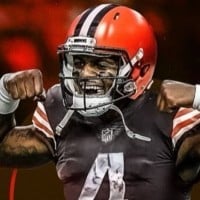 Like Mahomes and Jackson, Watson is part of the future of the NFL. He has gotten the Texans to the playoffs for two straight seasons, and looks to do it for a third. He looks to be next in line for a mega-contract, after Mahomes got over $500 million.
6
Aaron Rodgers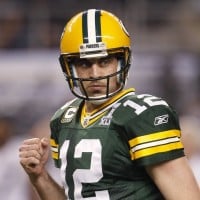 Aaron Charles Rodgers is an American football quarterback for the Green Bay Packers of the National Football League.
Rodgers, like Brees, is getting up there in age, and the Packers have just drafted his presumable successor, Jordan Love. Still, Rodgers was elite last season, even though it was a down-season by his standards. He is still among the top quarterbacks in the NFL.
7
Carson Wentz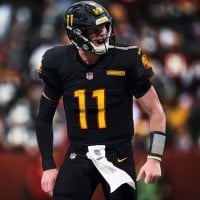 Carson Wentz is an American football quarterback for the Indianapolis Colts of the National Football League. He played college football at North Dakota State University. He was drafted by the Eagles with the second overall pick of the 2016 NFL draft, becoming the highest drafted quarterback from an FCS school and the highest drafted player from NDSU.
Wentz played a full season and played well too. Even with his wide receiver core getting absolutely obliterated by injury, he still produced and got his team to the playoffs, granted the NFC East was terrible. With better wide receivers going into this season, expect a better year from Wentz, and maybe getting closer to his 2017 form.
8
Tom Brady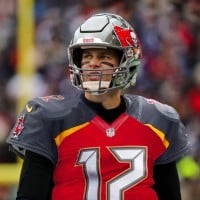 Thomas Edward Patrick Brady, Jr., is a retired American football quarterback for the Tampa Bay Buccaneers of the National Football League. Brady is known for being the only quarterback in history to win 7 Super Bowls, and was often considered one of the best quarterbacks of all time. Brady was also frequently considered to be the biggest steal in NFL history as a late 6th round pick. He had previously played for the New England Patriots from 2000 to 2019.
I don't know if Brady should be on here, but I expect a better season from him in his first with the Tampa Bay Buccaneers. Unlike his last season in New England, he has a load of amazing weapons, plus a favorite target from his Patriots days in Rob Gronkowski. I think he will have a bounceback season.
9
Dak Prescott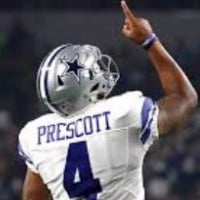 Rayne Dakota "Dak" Prescott is an American football quarterback for the Dallas Cowboys of the National Football League.
Prescott had arguably his best season yet in 2019, and kept the Cowboys somewhat competitive during a disappointing season. Now that he has even more wide receivers to throw to, he may have another great season.
10
Kirk Cousins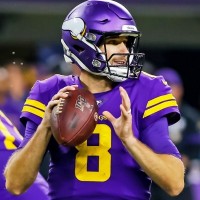 Kirk Cousins is an American football quarterback for the Minnesota Vikings of the National Football League.
He started the season struggling, but Cousins found his stride later in the season to make his second career Pro Bowl. He got the Vikings to the playoffs and upset the Saints in the Wild Card. He also recently got an extension. If the Vikings continue to improve their offense, expect Cousins to get just better.
The Contenders
11
Kyler Murray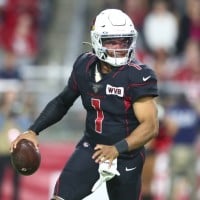 Kyler Cole Murray is an American football quarterback for the Arizona Cardinals of the National Football League.
BAdd New Item