Top 10 Most Hyped Up NFL Rookies for the 2020-2021 NFL Season
Ok, my first TheTopTens list. How exciting! So, in this list, I looked through all the players picked in the 2020 NFL Draft, and I picked 10 rookies that are hyped up all around the league the most. Hi, my name is Pnut, and today, I'll be telling you the Top 10 Most Hyped Up NFL Rookies For The 2020-2021 NFL Season.

The Top Ten

1 Tua Tagovailoa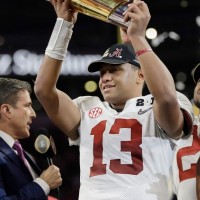 From the night he took over in the 2018 National Championship againist Georgia, this Alabama Quarterback can do nearly anything. From his speedy scrambling to his sharp deep passes, he was at one point in the considerations for the #1 pick. But due to the arrival of Joe Burrow and injuries throughout his final season, it bumped him down a few picks. But that doesn't mean he won't fail in 2020. He's shaping up to be a good quarterback for a nearly helpless Miami team.
It's a shame that like half of the players of the NFL 1st round were disappointing in the season. Good list though
2
Joe Burrow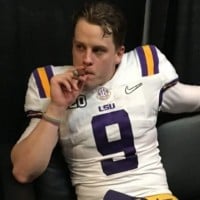 Burrow is easily #1 on this list. When he was at his final year with the LSU Tigers, he broke the record for most TD's in a College Football season, won the Heisman Trophy Award, and won a National Championship. He was the obvious choice to be the 1st overall pick in the NFL Draft. I say this guy has quite the future ahead of him.
3
Chase Young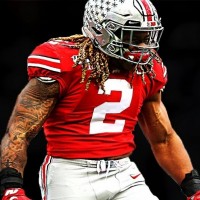 Dominant Edge rusher out of Ohio St. The Redskins honestly got a awesome pick out of this guy. Young is someone you wish you had if your D-Line is poor. He can run you over just like that. And he is a sack machine! Definitely worthy of the 2nd overall pick.
4
Isaiah Simmons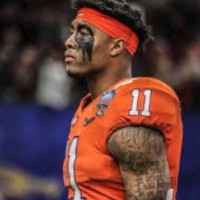 Super underrated. He is a BEAST from Clemson. Despite being only the 8th overall pick in the draft, he will be a great addition for the Cardinals. Like Chase Young, this guy will hammer you if you aren't strong enough. Definitely someone you should look out for next season.
5
Justin Herbert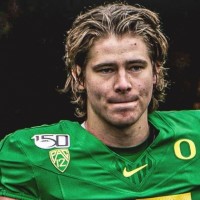 A talented quarterback out of Oregon is the perfect fit for a Chargers team without Philip Rivers. I really think if Herbert can succeed, he might be a future franchise player for LA.
6
Jeff Okudah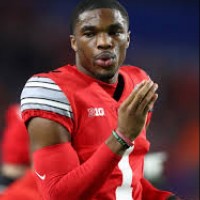 He will be a scary addition for the Lions this upcoming season. Hopefully he can fill the hole when Darius Slay left. He is kind of a sleeper, even if he was the 3rd pick in the NFL Draft. This Ohio St. CB will hopefully help the Detroit improve at least a little in the next few years.
7
Derrick Brown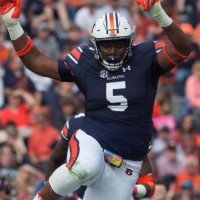 Since the Panthers have been having a rough time since last season, they needed a DT with a lot of talent up his sleeves. And this is the right guy. Coming out of Auburn, this guy might become a great player since he is kind of a hidden gem in the 1st round.
8
CJ Henderson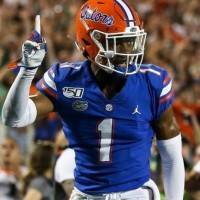 Such a well hidden gem out of Florida. He can make quick tackles and strong interceptions when he's on the field. He'll be a great addition for a currently crumbling Jacksonville.
9
Andrew Thomas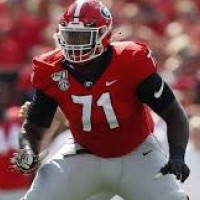 I was surprised that he was chosen all the way up at the 4th overall pick for the Giants. Despite this, he was considered a top 10 draft choice in this years draft. He has quite strong arms when it comes to his blocking. This blocking bulldog from Georgia can hopefully save the Giants this year.
10
Thaddeus Moss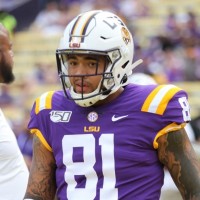 Randy Moss´ son could be an underdog Offensive Rookie of the Year, even with Joe Burrow.
The Contenders
11
Jedrick Wills Jr.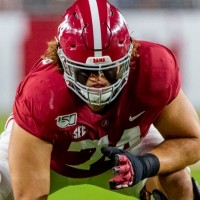 Really Underrated. This will be a great addition for the Browns. even though they have other good players on their team, he will be an awesome extra for their Offensive Line. Coming out of Alabama, he has the power and strength to possibly become a pro bowler or even one of the best lineman in the NFL.
12
CeeDee Lamb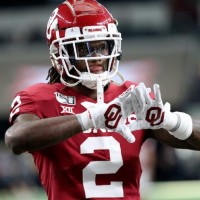 13 Michael Pittman Jr.
14 Zack Moss
15
Antoine Winfield Jr.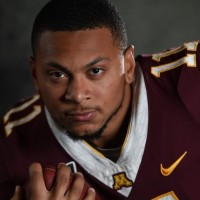 16
Jerry Jeudy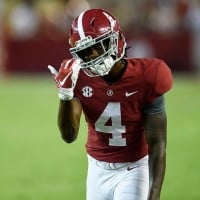 17
Jonathan Taylor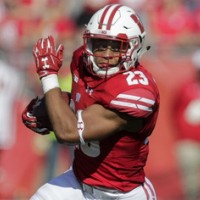 18 Clyde Edwards-Helaire
19
Patrick Queen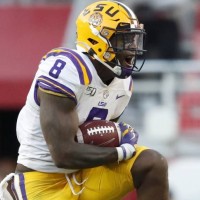 20
Tristan Wirfs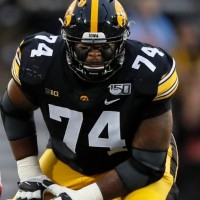 BAdd New Item