Top 10 Active NFL Quarterbacks of 2020 to Build a Franchise Around
So you want to build an NFL franchise? Or you just want a good QB for your fantasy team. Without a doubt quarterbacks are one of the most important players on the field. Having the right guy can make all the difference in the world. Assuming you have the money to buy a franchise and get players on your team along with other expenses who would you pick to build your team with?

The Top Ten

1 Patrick Mahomes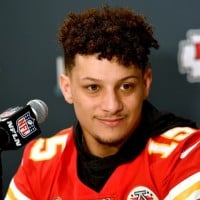 Patrick Mahomes in my opinion is the best of both worlds he can run and throw. This guy is everything you want in a Quarterback. Talented, likable, true leadership personality and ability to come in clutch. He broke several curses that had plagued Kansas City for half a century. When you win a Super Bowl and league MVP in your first 3 seasons there's an argument that he's hall of fame worthy already. A guy with that talent is absolutely vital and the Chiefs know it. That explains why he just got a MASSIVE PAYDAY. Almost half a billion dollars to keep him in KC through 2031. That kind of money isn't just thrown around lightly to anyone. He earned it
2
Russell Wilson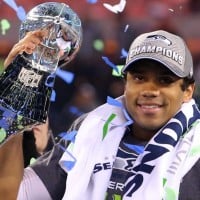 Russell Carrington Wilson is an American football quarterback for the Denver Broncos, and formerly for the Seattle Seahawks of the National Football League.
Russell Wilson constantly shows his consistency. I mean even with the Legion of Boom defense all but dead he still finds a way to carry his team. He does have experience in the big games. What puts him so high on the list for me is his dedication. He could make absolute mediocrity look solid. His 2019 season was phenomenal and he was surrounded by mediocrity. He's a valuable asset to have on a team and can elevate those around him
3
Lamar Jackson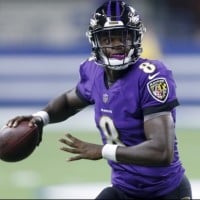 Lamar Jackson is the reincarnation of Michael Vick. In fact he's Michael Vick 2.0 while he can throw its not his main strength. his running game is lethal. However he's human. You beat him at his own game you stop him dead in his tracks. The current defending MVP has exploded in talent and I expect it to continue. With his talent it's only a matter of time before he gets a Super Bowl ring
4
Deshaun Watson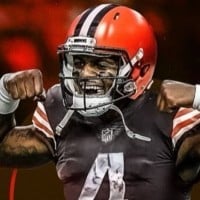 DeShaun Watson to me is literally carrying the Texans to being relevant as we speak. His O line is suspect at best and Bill O Brien is a horrible coach. Watson himself is a magic man who can make big plays when needed. I have a lot of respect for the guy honestly he's right up there with Lamar Jackson and Pat Mahomes leading the new gen of quarterback he would be someone who could actually win a ring with a decent coach
5
Drew Brees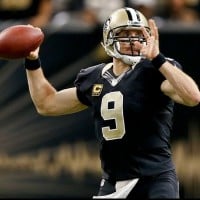 Drew Christopher Brees is an American football quarterback for the New Orleans Saints of the National Football League. He is the only player to have back to back to back 5,000 yards in three seasons straight. Brees also has the all time best completion percentage with 66.95%.
Drew Brees May be nearing the end of his career but without a doubt he'll end up in the Hall of Fame. A guy who can make the most with what he has Brees has set numerous passing records over his career and even now he still has it
6
Tom Brady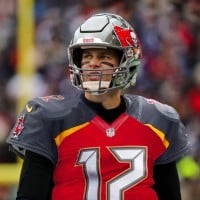 Thomas Edward Patrick Brady, Jr., is a retired American football quarterback for the Tampa Bay Buccaneers of the National Football League. Brady is known for being the only quarterback in history to win 7 Super Bowls, and was often considered one of the best quarterbacks of all time. Brady was also frequently considered to be the biggest steal in NFL history as a late 6th round pick. He had previously played for the New England Patriots from 2000 to 2019.
Brady makes the cut because of what he's accomplished. Here's the thing about Brady. We haven't seen him play outside of Belichicks system (Yet) depending on how he does in Tampa will say a lot about how easily you can build around him. I think if you give him weapons he will be good. Obviously Father Time is catching up to him as it does with everyone. But in a situation where you need a game winning drive Brady has proven before that he is capable of doing what it takes to win. For that reason he makes my list
He is kinda old
7
Carson Wentz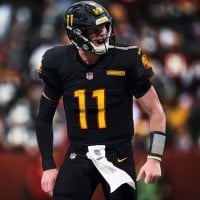 Carson Wentz is an American football quarterback for the Indianapolis Colts of the National Football League. He played college football at North Dakota State University. He was drafted by the Eagles with the second overall pick of the 2016 NFL draft, becoming the highest drafted quarterback from an FCS school and the highest drafted player from NDSU.
Okay before you call me out yes I realize he's had injury concerns the past few years. You could almost call him Sam Bradford based on his history of injuries. But when he's healthy he's no Sam Bradford at all. Wentz is better than Bradford could ever dream of. He's had 3 consecutive seasons with 20+ Touchdowns and Only 7 interceptions joining Tom Brady Peyton Manning Russell Wilson Drew Brees and Aaron Rodgers in that club on top of that Wentz's 97 career touchdown passes are ninth-most in NFL history by a QB in his first four seasons. Of the 28 signal-callers with at least 80 TD passes in their first four seasons, none have a better interception ratio than Wentz. His injury concerns are real however. Under the right system he can be a dominant force to be reckoned with
8
Matt Ryan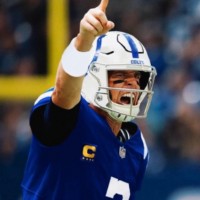 Matthew Thomas "Matt" Ryan, nicknamed "Matty Ice," is an American football quarterback for the Atlanta Falcons of the National Football League.
I think Ryan is deserving of a spot here because consistency is big in the NFL. Ryan to me isn't a top 5 QB in the league. Top 10 you can make the argument for him because he's consistent he'll get the job done. He has over 4,000 yards every year since 2010. He's also had to do that with an O Line on the lower end of the spectrum still his 2016 and 2018 seasons were very solid.
9
Aaron Rodgers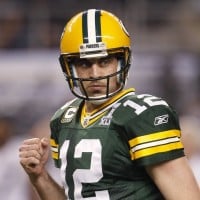 Aaron Charles Rodgers is an American football quarterback for the Green Bay Packers of the National Football League.
Rodgers has began to take a step down from where he was but he is arguably the most talented QB in the league. Sure he's not the most accomplished QB of all time but he can throw the ball. Rodgers has shown that he can be clutch and win games. He does have 2 MVPs however he needs weapons around him and Green Bay has done him no justice recently by drafting Jordan Love and failing to really bring in any weapons.
10
Jimmy Garoppolo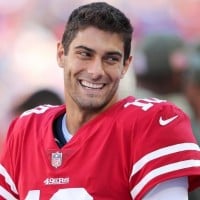 The Contenders
11
Ben Roethlisberger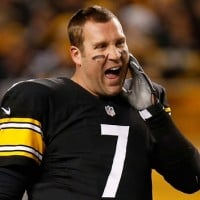 Benjamin Todd Roethlisberger, Sr., nicknamed Big Ben, is an American football quarterback for the Pittsburgh Steelers of the National Football League.
12
Matthew Stafford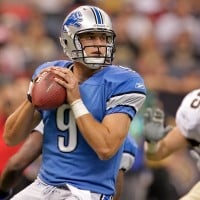 John Matthew Stafford is an American football quarterback for the Los Angeles Rams of the National Football League. The #1 overall pick in 2009 selected by The Detroit Lions, Stafford has a critical acclaim in his stats. Stafford is the fastest player in NFL history to reach 30,000 passing yards. In 2016, he also broke the record for most comebacks in a season with eight. Stafford maybe one of the better Lions Quarterbacks in recent memory, but his record on the road against winning teams may haunt him with the 5-46 record. He also one of two veteran active quarterbacks to have never won a playoff game the other being Andy Dalton. In 2021, he was traded to the Los Angeles Rams.
I get it people will dismiss him because he plays for the Lions. Say what you Will about him and how he pads his stats and can't beat quality opponents. People will use that against Kirk Cousins but Stafford has a significantly worse record. But hear me out. The Lions aren't the best at utilizing his strengths. Detroit hasn't really given him a good O line or a good running game. Stafford is a gunslinger that if given the right tools and coaching could actually be successful. You could put him on the Chiefs with that offense and Stafford could actually succeed. I get you could put almost any QB on the Chiefs and they'd look good. Point is having the right coaching staff and pieces around your QB can make all the difference
13
Kyler Murray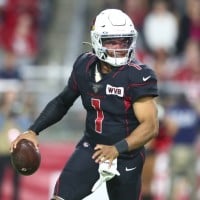 Kyler Cole Murray is an American football quarterback for the Arizona Cardinals of the National Football League.
14
Joe Burrow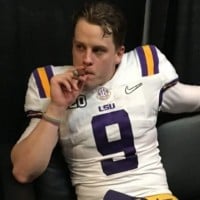 Joe Cool... take two.
15
Nick Foles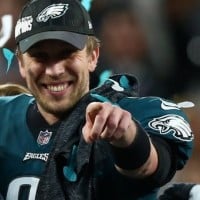 Nicholas Edward Foles is an American football quarterback for the Chicago Bears of the National Football League. He was named MVP of Super Bowl LII.
16
Justin Herbert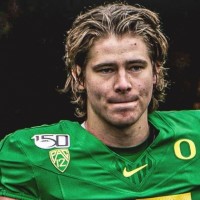 17
Tua Tagovailoa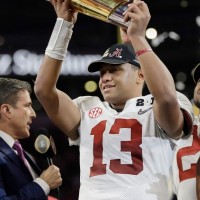 18
Dak Prescott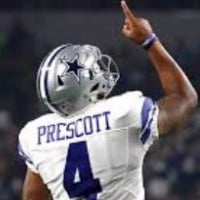 Rayne Dakota "Dak" Prescott is an American football quarterback for the Dallas Cowboys of the National Football League.
BAdd New Item