Top Ten Best Games for the Nintendo Switch
Brobusky
Just vote for your favorite game playable on the new console.
The Top Ten
1
The Legend of Zelda: Breath of the Wild

Such a fun game it took me awhile to get to the point. Has many puzzles and pretty hard bosses. You can go any where and start what divine beast you want to capture first and is also has an amazing story line. Even though it was my first Zelda game I have ever played
Sonic 1 (master system), Alex kid in a miracle world, & smurfs (master system) needs to be on the Nintendo switch
Best thing is, you can play this even if you're broke like me and can't afford a switch - TheInsomniac
Sorry but, I don't really like this game. I am not into Zelda games... - SuperMario1
V 14 Comments
2
Super Mario Odyssey

This game made me feel every emotion: Plenty of joy, Logan of rage, a twinge of fear, and even a tearful moment at the end of a long journey. Breath of the Wild had me addicted for hours, but Super Mario Odyssey is fun every time I play it. Whether speed running, popping balloons, racing Koopas, punching bosses, finding every moon, or even just enjoying these amazingly designed kingdoms, Super Mario Odyssey is pure fun the whole way through. 10/10.
You know I'm not really into the Zelda Series. So Super Mario Odyssey takes the number 1 spot as my favourite game on the Nintendo Switch.

WARNING! This Contains lots of spoilers so when you see the row with the hats then you will not see any spoilers but I just want to tell you all why Super Mario Odyssey is such a fantastic game!

It is even one of my favourite Mario games of all time and in this game you get to use Cappy who can help you posses lots of different things heck you even get to capture enemies. You can even posses a taxi and it takes you from a bright and cheerful city to a dark ally with tanks shooting at you and where it rains really really HARD! With Cappy you can pretty much do almost anything and the kingdoms are great. They include places like the Sand Kingdom a Mexican themed world with a village and a giant pyramid. The Seaside Kingdom a place to enjoy to have some fun in the sun and if you have the winter blues and New Donk City where you can ride ...more
This game is like one of the best Switch games ever. Great story, sidekick is good, the kingdoms have so much excitement and the moons feel rewarding to collect. Seriously this game should get DLC and a sequel in 2019 or 2020 for the Nintendo Switch.
This is the best game ever
V 21 Comments
3
Splatoon 2

BEST GAME EVER! Its great! The first splatoon was AWESOME and this splatoon introduced new weapons gear and a lot more stuff.
Only the *freshest* from Nintendo.
Actually a very good shooter, I play this more than BotW which I am very ashamed to say.
It is thebest
V 1 Comment
4
Mario Kart 8 Deluxe
They should've made mario kart 9 not mario kart 8. But who cares GO NINTENDO SWITCH!
Number 4 what this should be higher
Played this at my friends house, loved it - B1ueNew
Hands down, best racing game
5
Mario + Rabbids Kingdom Battle

I never really expected THIS to happen. it's a good game though
y so low?
6
Arms
Most fun and creative fighting game I have played - Retroman64
Yes! I got to play this game at a preview, can't stress how fun it is
Did you watch the ARMS direct. There is some nice surprises. - ShigeruMiyamoto
Super fun game!
V 4 Comments
7
Xenoblade Chronicles 2

Superior to most JRPGs. Seriously good game. Brilliant funny loveable characters, masterpiece music, unique outstanding environments, well written story, loads of monsters and enemies to fight. Never gets boring in my opinion. 10/10
The Final Fantasy VII of this generation, and that's a good thing.
Best JRPG I've ever played. Likeable characters, beautiful world's, engaging story, loads of side missions, challenging monsters and bosses, and the best OST I've ever heard. Should be in the top three easily.
How is this masterpiece seventh
V 6 Comments
8
Super Smash Bros. Ultimate

Not announced yet
It has now. AND IT IS AWESOME! - SuperMario1
Waluigi? ;(
9
Snipperclips: Cut It Out, Together!

Snipper clips is the best game of all time on the nintendo switch
This game is the best multiplayer game on the switch - Retroman64
A bit boring after a while... - Marxcute19
10
Sonic Mania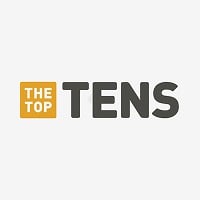 Sonic Mania looks fantastic in all aspects. I loved that SEGA let fan game creators make a Sonic game. After this, I feel like they need to make more games with these people in the developer's seat.
The Contenders
11
The Elder Scrolls V: Skyrim

This is the coolest game ever - VideoGamefan5
It hasn't even came out yet lmao
12
Super Bomberman R

13
Kirby: Star Allies
This game is my favorite
14
Project Sonic 2017
You can change the name to sonic forces now
This game is going to bring sonic back to good. Along with sonic mania
This is called sonic forces and is a sequel to generations
Looks a little like generations
V 1 Comment
15
Puyo Puyo Tetris

16
Dragon Ball Xenoverse 2
This will be awesome - Ale9991
17
Splatoon

You mean "Splatoon 2"? - shawnmccaul22
Wii U game. - Extractinator04
18 Dragon Quest X
19
Minecraft

It does NOT suck. - SuperInkLink64
Get it off! It sucks horribly!
20
Stardew Valley
This is the best version to have it on because you can take it anywhere and play it on your T.V. if you want.
21 Ys VIII: Lacrimosa of Dana
22
Donkey Kong Country: Tropical Freeze

The best 2d platformer ever. - SuperInkLink64
23
Mario Tennis Aces

Why this be at 50 - Feathers111
i agree - SuperMario1
24
Celeste

25
SNK Heroines Tag Team Frenzy

26
Yooka-Laylee

27
Skyrim

Already on the list. - Extractinator04
28
Rocket League

You can take it anywhere and it has all the content as it does on the other platforms. It has decreased visuals but that doesn't take away from how fun this game is. - thunderstar1124
Very good and better due to portability - Jiorl
29
Pokken Tournament DX

30
Doom (2016)

31
Hallow Knight

32
Sonic Forces
Sonichu: The Video Game - Extractinator04
33 Shinobi Refle: Senran Kagura
34 Dragon Quest XI
35 Peach Ball: Senran Kagura
36
Fast RMX
This is a really good game.
37
The Elder Scrolls V: Skyrim (Nintendo Switch)

38 Gal*gun 2
39
Fortnite: Battle Royale

I stole your vbucks - B1ueNew
NOOO
NO GOSH NO
40 Shovel Knight: Treasure Trove
41 Just Dance 2017
42
Pokemon Let's Go Pikachu

43 Blade Strangers
44
NBA 2K17

That would be awesome
45
Ultra Street Fighter II: The Final Challengers

46
Super Mario Party

It hasn't come out yet, but it still looks awesome, a return to form for the Mario Party franchise.
Best Mario Party ever. Enough is enough. - SuperMario1
47
Mario Kart 8
Baby Silver Gold Blue Fetus Rosalina incoming!
It's already on the list. - Extractinator04
They're gonna add King Boo and fix up the roster! - DCfnaf
48
NBA 2K18

49
1-2 Switch

This game is the worst game in existence. It was just made to show off the joy-cons. How in the world is this number 16? - rbits
This actually looks pretty interesting - GamingSanx
Looks Amazing! - VideoGamefan5
This is the biggest pile of horse dump I ever saw. - Maddox121
V 4 Comments
50
Cars 3: Driven to Win

It's on PS4, image says it *cough*
It was on the NS, so it counts
Gay
PSearch List
Related Lists
Top 10 Games that Should Be on the Nintendo Switch

Top Ten Third-Party Games We Want on Nintendo Switch

Top Ten Games That Should Be Ported To Nintendo Switch

Top 10 Games that Should Never Come to Nintendo Switch
List Stats
600 votes
78 listings
2 years, 2 days old

Top Remixes (21)

1. The Legend of Zelda: Breath of the Wild
2. Splatoon 2
3. Sonic Mania
Kaiserness

1. Super Mario Odyssey
2. Splatoon 2
3. The Legend of Zelda: Breath of the Wild
benjigoo

1. Splatoon
2. The Legend of Zelda: Breath of the Wild
3. Project Sonic 2017
VideoGamefan5
View All 21
Posts
Games we need for the Nintendo Switch
cjWriter1997
Error Reporting
See a factual error in these listings? Report it
here
.