Van Halen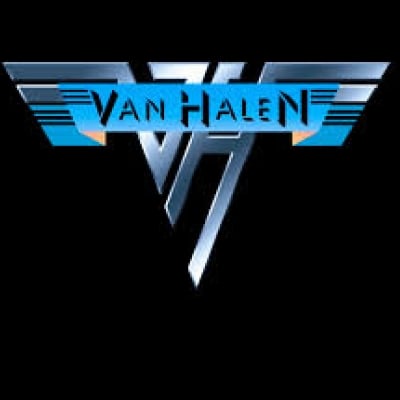 Uploaded by DueslistofX
Info
Van Halen is an American hard rock band formed in Pasadena, California, in 1972. From 1974 until 1985, the band consisted of guitarist Eddie Van Halen, vocalist David Lee Roth, drummer Alex Van Halen, and bassist Michael Anthony.
Comments
Top
Popular
Newest
Eddie is the guitar god. Diamond Dave is confidently eccentric, and Alex is freaky good. Queen (or more appropriately, bohemian rhapsody lovers, which wasn't even written in the 80s) lovers go away and don't come back. Nobody likes you anyway. Guns and roses? More like severely and overrated. AC DC is ok, if you like listening to the same song over and over again. No need shoo away Bon jovi lovers, they left their sanity in the 70s. Def leppard is actually my second favorite band, nothing bad to say other than Van Halen is better. Motley crue has like, 3 good songs, so probably just people who have no idea what they are talking about. All of this and I still haven't gotten to why Van Halen is the best. Just take my word for it and vote Van Halen.
Nobody wrote better lyrics than David Lee Roth, better riffs than Eddie, delivered as good backups as Eddie and Michael Anthony, and delivered thundering drums all at once.
With Eddie's raw talent for shredding the guitar, and David's stage antics, they made for an amazing live show. Hagar helped with strong vocals in the late 80's, but true Van Halen fans flock to the sound of Roth. They were the god fathers of party boys, extreme outfits and just being boys. Long Live Van Halen.
Why isn't Van Halen further up on the list?! Some of these bands I understand but not all deserve to be higher up than Van Halen!
These guys are forever legends! Well, except for the Van Hagar part...
Without Van Halen, there would be no 80s. These guys were the ultimate hard rock band of the decade. Eddie van Halen is probably second only to Jimi Hendrix in terms of influence on rock guitar and David Lee Roth was the prototype for every other 80s frontman.
Van Halen were in their prime in the 80's. No other band could touch them
Guns N' Roses was late 80s... Also way overrated! Van Halen and Crue deserve the top two positions.
Eddie kicked all ass in the 80's, yes even Slash.
This is the band that defined the 80's hard rock sound.
Should be # 1. Eddie, Dave, Michael, Alex. Enough said.
Van Galen helped pave the pathway for rock
Nice band with big hits and albums
To me this band should be number 1
Van Halen shouldn't make any list, well maybe worst band
I honestly cannot believe that Van Halen is 7th! I get the whole "they ruled the 70's" argument but if it wasn't for Van Halen bands like Motley Crue, Guns N Roses, Def Leoppard, and Bon Jovi would not have existed! Van Halen revolutionized heavy metal in the 70's, we all know that! But in the 80's the album 1984 with (Roth)all the way to 5150 and OU812(Van Hagar) displayed the ability to make rock fused with heavy metal and pop sounds rhythms. Songs like Hysteria would not have existed!
Related Lists
Top Ten Van Halen Songs
Best Van Halen Albums
Top Ten Van Halen Songs With David Lee Roth
Top 10 Songs Off Van Halen's Debut Album