Greatest Soccer Nations
preachinpreach Let's be honest on this one. Not where your from, honestly who is the best?
The Top Ten
1
Brazil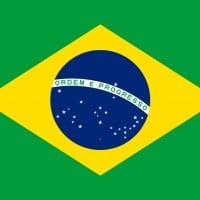 Brazil, officially the Federative Republic of Brazil, is the largest country in both South America and the Latin American region.
Only country not have missed a world cup (record impossible to be matched now), 5 championships in their pocket, no fear for any other team, players such Pele with 3 world cups wins... I respect Germany, Italy, Argentina, Spain, Argentina, but there is no equivalent to Brazil yet. Almost a third of all world cups won by this nation, amazing!
5 world cup wins, countless legendary players, and is recognized as the best by most of the world
My favourite team is Brazil
I am certainly no fan of Brazil in soccer, but even I must admit that, historically, they are the greatest. First of all, they have the most World Cup titles. Second, they are tied first in appearances in the Final. Third, they have qualified for every single tournament-also first place there. In conclusion, they are first in every relevant statistic and, though Germany comes close, there is just no beating Brazil. - Blueyays
2
Germany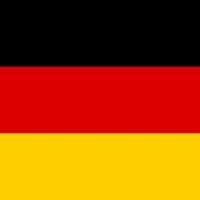 Germany was formally united in 1871 under the initiative of Bismarck with King Wilhelm of Prussia as emperor. The previous 'Holy Roman Empire', basically a continuation of the empire of Charlemagne/Karl der Grosse was dissolved in 1806. ...read more.
Germany have won more first, second, and third place titles in FIFA world cups than any other team in the world. Although they haven't taken first most, they are the most consistent team. They don't have star players that carry the team, but use strategy to overcome their opponents. Also, their average age is like 23!
Germany is by far the best footballing nation of all time. They've been the most consistent throughout history and always rebuild and manage to produce world class caliber.

One of the major reasons is due to the number of national trophies. They've won 4 world cup, all in a different decade (1954, 1974, 1990, 2014), as well as hold the title for most European cups with 3, holding this record with Spain. Not only that, they reached more world cup finals than any other nation with 8, (1954, 1966, 1974, 1982, 1986, 1990, 2002, 2014) and have reached more EURO finals with 6 (1972, 1976, 1980, 1992, 1996, 2008). This consistency to always compete at the highest level as well as win national trophies proves that they deserve to be in this place. Over the years we have seen nations fail to compete and win trophies, Brazil during 1980s, Argentina during 1994-2010, Spain 1970s, France 1970s, just to name a few examples. Yet every decade since 1950s, Germany have managed to win a trophy ...more
Germany because they are just so consistent, not since 2014 but they have been a top dog for a good 85 years now.
I believe its more than just how many world cups a nation has won..germany for me outrightly deserves first place because of its consistency to always reach the semis or finals of the worlds most cherished championship...this alone proves that germany shall forever be a mighty force to reckon with..its the only team you can surely always place amongst the top three of every competition.the other two can change but germany has to keep its position
3
Argentina
Because of Messi
They are greatest country in history
Yes
Argentina deserves the 1st place, no doubt about it
4
Italy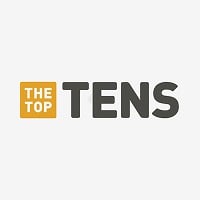 Italy, in italian Repubblica Italiana, is a unitary parliamentary republic in Europe. ...read more.
Italy is the best football team I have ever seen they are demonic with a ball
Italy is the best football team I have ever seen
Forza azzurri
Italy are the best national team I have ever seen play
5
Spain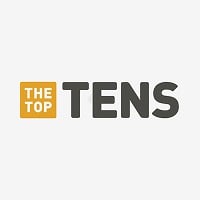 Spain, officially the Kingdom of Spain, is a sovereign state largely located on the Iberian Peninsula in southwestern Europe, with archipelagos in the Atlantic Ocean and Mediterranean Sea, and several small territories on and near the north African coast.
Spain has dominated soccer for a very long time and we know if germany brazil and italy's team go down spain is back on top
Spain is the best country as a team and individually also Spain is the best and not Brazil nor Italy that they even enter in the World Cup
Best on paper but not perfomancing well this season
Spain is home to some of the greatest modern and older players in history. Whether or not they actually place in the world cup, their players are responsible for the wins of most other countries.
6
Netherlands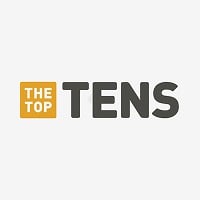 The best
You can say what you want about Dutch football but for such a small nation, the passion for football is as great, if not greater, than Brazil. Football lovers will agree regard,ess of nation.

You won't see many boring matches, they have their own unique playstyle and it's an absolute joy to watch them play, whether they win that piece of precious metal or not.

Many great names and football moments got their roots in the Netherlands. Whatever the world may throw at them, the Dutch will surely persevere and keep popping up in international football!
2 time world cup finalists and the 1988 Euro cup winners - consistently ranked amongst the top when it comes to fifa and elo world rankings- considered the best team never to have won the world cup - has generated some of the best players the game has ever seen - examples: cruyff, neeskens, bergkamp and van nistelrooy - all coming from a relatively small nation of just over 16 million - that compared to the 160 million brazilians - in other words... per capita, holland is tops when it comes to footballing quality - remember total football!
For its size, absolutely brilliant
7
France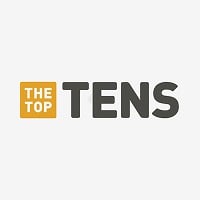 France, officially the French Republic, is a sovereign state comprising territory in western Europe and several overseas regions and territories. The European part of France, called metropolitan France, extends from the Mediterranean Sea to the English Channel and the North Sea, and from the Rhine to ...read more.
France should definitely be in the top 5. I like to think that any football tournament before the 70s should not really count because back then, only a few nations competed and the organization was awful, giving the teams that cared the most the best chance (Italy, england, Uruguay, Brazil... ) France used to be horrible because they really did not care, and as a result not many people give them a change. However, if you look at their modern performance, they are definitely one of the greatest football nations ever. Euro 1984 winners, 1998 world cup winners, euro 2000 winners, confederation cup winners 2001 and 2003, world cup finalists in 2006 (which they frankly should have won)... I would honestly that France's 1998 through 2001 team was the second best team in the history of football, second only to Spain's current team. Of course, Brazil dominated in the earlier part of the 20th century, but if you look at the competition back then, it really is not saying much. Now, with all the ...more
What France should be the top 5 on the list!
Since 1998, France has competed in 50% of the world cup finals. I think that it should be ranked #3 after Bresil and Germany
top 3
8
England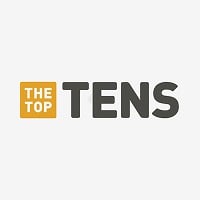 England, previously the Kingdom of England, is a constituent country of the United Kingdom along with Scotland, Wales and Northern Ireland. ...read more.
They created football
Unquestioned #1 for football tradition. Not the best but how can anyone argue with the tradition? The first thing that comes to mind when you say England is soccer. Period. It is their sport. They also have and have always had the most competitive league by a wide margin.
Obviously
The place were football started
9
Portugal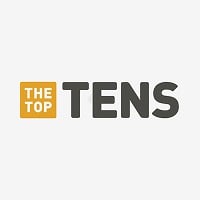 Portugal (est.1152), officially the Portuguese Republic, is a country located mostly on the Iberian Peninsula in southwestern Europe. It is the westernmost country of mainland Europe, bordered to the west and south by the Atlantic Ocean and to the north and east by Spain. Its territory also includes ...read more.
Portugal the best
Portugal have done tremendously well considering the lack of talent they have on the current side. They have the best player of all time in Cristiano, and he has done tremendously well carrying them to 3 finals and European glory.
Honestly this just makes Ronaldo Bad
Portugal had and has legendary players such as Eusebio, Luis Figo, Cristiano Ronaldo, and many others. Even though they never won any World Cup, they are definitely in top 10.
10
Uruguay
Uruguay is the pioneer of Soccer and has sustained itself as a soccer powerhouse throughout the decades evidenced by its large count of Copa America's, and good participation including titles on world cups.
Based on population and international titles Uruguay would be the most successful.
The Uruguay national football team is one of the most titled teams in the world. The squad won more than 20 awards and it is a record; World Cups (2), Copa Americas (15), Copa Libertadores (8), Pan Am games, Confederation Cup (1980, Summer Olympics games, etc, etc, etc, etc and we can go on and on and on.

It is an interesting fact that Uruguay is the smallest member country of South American Football Confederation but nevertheless the team won South American championship 15 times, taking the lead over such teams as Brazil and Argentina.

The Uruguay national football team won the very first World Cup in 1930 held in their home country. In 1950 the team won the World Cup again but after that it showed little success. The squad finished fourth in 1954, 1970 and 2010.

Oscar Tobarez is the head coach, Diego Forlan is the best goal-scorer (32) and the leader in the number of games, he played 85 games.

Uruguay should be amongst the top 10 on FIFA rankings at all ...more
What? How is Uruguay 10? This country produces some of the best talent in the world, and makes almost every world cup and almost always wins Cops America! Most titled team and should be in the top 5
The Contenders
11
United States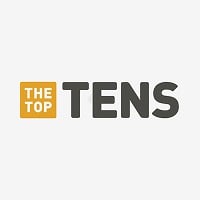 The United States of America, or the U.S.A. for short, is a federal republic composed of 50 states, 48 of them are contiguous states. There are two other states, Alaska and Hawaii, which are north and south of the contiguous states, respectively. The United States declared its independence from the ...read more.
Lies brother, lies
If your talking women then yes the usa is number one. If your talking men then I think top 30 maybe
Dude how about Alex Morgan, Megan Rapinoe, Ashlyn Harris, Carly Lloyd, Tobin Heath, Ali Krieger, Kelley O'Hara, Mallory Pugh, Alexandra Long, Julie Ertz (etc.)? They're all good players. I would rank United States as number one for women, but not for men(no offense).
Terrible Team
12
Mexico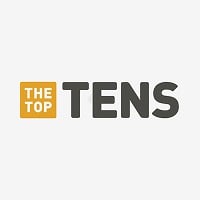 Mexico, officially the United Mexican States, is a federal republic located in North America. The country is located between the U.S. and Central America, and is known for its Pacific and Gulf of Mexico beaches and its diverse landscape of mountains, deserts, and jungles.
Biggest die hard fans and passionate about their national team.
They should be number 10
WHAT! Mexico are way better than usa they are so horrible at soccer and mexico are really good
Mexico is a powerhouse
13
Colombia
Because there better than the us and Mexico
Its should at least be higher ranked than england
I love colombia
The whole country lives and breathes soccer! Although they've only won once, they are currently #3 in the world! They definitely deserve a spot here.
14
Belgium
Dumb 9 yo
Is the best. They have Kevin De Bruyne
Same hope they beat dumb France in finals 1-0 or worse like 100000-1 or 0. Belgium is the best team in my opinion and I'm 9 so don't judge me!
Simply and very undoubtedly best team at this moment. Hope there wil be many years to come being 1st AND I hope they will beat the crap out of France in the Nations finals!
15
North Korea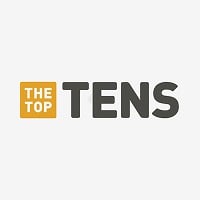 The Democratic People's Republic of Korea, also known as North Korea, is a country in Eastern Asia. Its capital is Pyongyang. It is currently ruled by the dictator Kim Jong-Un, after inheriting the title from his father, Kim Jong-Il, who in turn inherited it from his father, Kim Il-Sung. ...read more.
Supreme Leader live and breathe football. All nations inferior to glorious king of football. He have won 2000 world cups so far. All other countries are run by little girls.
North korea has the best team in everything and that's a fact. Glory to the greatest leader
Kimmy said that they won the World Cup
North Korea won the World Cup. Did you see the news?
16
Chile
Chile, what a team. Their football is absolutely awesome to see
Chile plays one of the best soccer than any other team in the world. How is Colombia ahead of Chile? Please stick to making empanadas. Only a couple years ago you were last in qualifying and now you guys think you can play. Win a copa america vs Argentina and then you can speak. You lose 2-1 vs Brazil. We tie 1-1 and lose in penalties. You guys don't have the same level of play as Chile.
How many cups you have Chile? you are so disgusting people! you have won just once in all your history to Argentina and you think you play good soccer. Think how many times Argentina beat you and didn't say anything. This is the main difference between having a mature and a loser attitude.
Come on!...They won the copa america twice in a row
17
New Zealand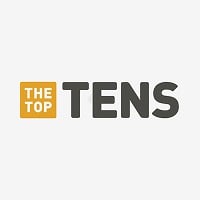 New Zealand is an island country in the southwestern Pacific Ocean. ...read more.
Aussie sucks
New zealand is doing well keep pushing
AUSSIE IS BETTER THEY MAKE IT IN THE WORLD CUP
New Zealand is better than aussie
18
Japan
Japan is awesome
Japan is awesome, almost beat Belgium in Russia 2018, Womens WON 2011, Honda, Kagawa, Okazaki and they clearly deserve to be here. But I did not expect them to be this high up.
Awesome
Awesome team. Good players like kagawa,honda etc.Best asian football nation
19
Guatemala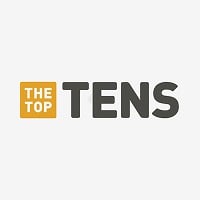 Guatemala, officially the Republic of Guatemala, is a country in Central America bordered by Mexico to the north and west, the Pacific Ocean to the southwest, Belize to the northeast, the Caribbean to the east, Honduras to the east and El Salvador to the southeast.
Great half back. they have the best player. Sam Burgess
The worst team ever! Worse then Yemen!
Yall have a little kid here named will who is from there and he is a and is on jv for highschool
20
Sudan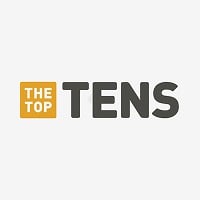 They wins only in Football Manager - Aita45
That was in 1996 not 2015
How is Sudan #19 in the world
They beat the USA in 1966
21
Croatia
Croatia should be much higher on this list, at least around 10th place. Such a small country but with great results...
Croatia won 2nd place in the 2018 World Cup and 3rd place in the 1998 World Cup, also most players play in the best soccer clubs in the world.
Croatia's football team was awesome in the 2018 World Cup. Despite of the fact they lost the final, Croatia made history!
2nd in the World Cup 2018. Luka Modric has been declared as the best soccer player in world, also most players play in the best soccer clubs in the world. - 32537690968969
22
Australia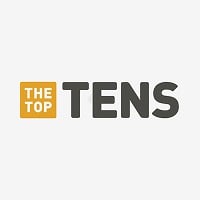 Australia, officially known as the Commonwealth of Australia, is a country comprising the mainland of the Australian continent, the island of Tasmania, and numerous smaller islands. Australia has a very warm climate and is very dry. The country's official language is English.
Australia plays more!
NOT RIGHT
The only reason they didn't get to the world cup final is because Italy cheated by faking a trip
Australia is the best, the Brisbane Roar beat the Spanish Villarreal and Spain is al the way up there, we won the Asian cup and only lost to Italy because of a fake trip. We also have a great sporting background and have league Union and AFL to give us practice.
23
San Marino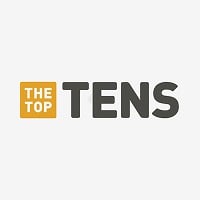 San Marino, officially the Republic of San Marino, also known as the Most Serene Republic of San Marino, is an enclaved microstate surrounded by Italy, situated on the Italian Peninsula on the northeastern side of the Apennine Mountains.
How the actual crap is San Marino in 26 they lost to england 8-0, Ukraine 8-0, Netherlands 11-0, Germany 13-0, Montenegro 6-0 and Switzerland 6-0
It's serious list. - Aita45
They qualified for every world cup and won it a record 6 times!
Lol are u kidding me
24
Faroe Islands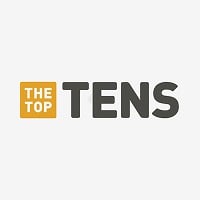 The Faroe Islands, or the Faeroe Islands, is a North Atlantic archipelago located 200 miles north-northwest of the United Kingdom and about halfway between Norway and Iceland - are an autonomous country of the Kingdom of Denmark.
Go down and vote Norway. - Raxez
They're not allowed to be in the World Cup because they've won it too many times to count and it considered unfair if they qualify
25
India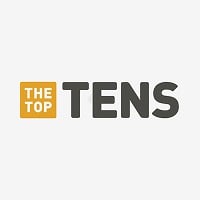 India, officially the Republic of India, is a country in South Asia. It is the seventh-largest country by area, the second-most populous country (with over 1.2 billion people), and the most populous democracy in the world. Its capital is New Delhi. Some other major cities are Mumbai, Chennai, and Ahemdabad. ...read more.
Because people are not support football in India so that's why India not good in football and selection process is also same,players are not want to play other sports event cricket
The craze of soccer is spreading throughout the country.
India has played soccer for a long time and they use to be the best at soccer long ago
I really disagree with you all go Argentina Iran Canada
26
New Caledonia
Really this team should be at the bottom
You are way right
Does this country actually exists? wow
27
Pakistan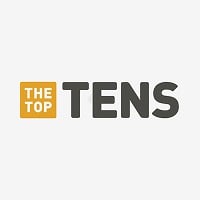 Pakistan was established in 1947 and is located in South Asia. Islamabad is the capital city of Pakistan. Karachi, Lahore and Peshawar are other major cities of Pakistan. Urdu and English are official languages of Pakistan. World's second highest peak (K-2) and ninth highest peak (Nanga Parbat) are ...read more.
Pakistan is best sport material exporting country. This should be at top of the list in first 10 countries
Pakistan street football team impressed the best teams in the world. Pakistan is excellent in football
Beautiful team but the problem is that the people who know football don,t go in the team and those who don't know they go in the team
Pakistan is a hard working team just like when they won the world cup in cricket
28
South Korea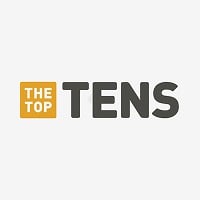 South Korea, officially the Republic of Korea, is a sovereign state in East Asia, constituting the southern part of the Korean Peninsula.
South Korea is better than North Korea, u idiots. Son Heung Min, Hwang Ui Jo, Jo Hyun Woo, they beat Germany and was 4th in 2002 World Cup.
I love son ho min
Korea came 4th in 2002 world cup
South Korea has made it to the World Cup 9 times, the previous 8 consecutively. South Korea is Asia's most successful soccer nation. Top finish was 4th in 2002 and they beat Poland, Portugal, Italy, Spain, and tied the USA. They have beaten Spain once by penalty kicks, tied 2-2 while down 2-0 with 5 minutes left, have come back from 3-0 against Germant to score 2 goals in 1996. Have beaten Ivory Coast, Scotland, England, won the bronze medal at the London Olympics. Produced the German Bundesliga's legendary goal scorer Cha-Bum Keun (Cha-Boom! ), have had players in Europe for a couple decades now. Their arch rival in Asia is Japan, howeve historically Korea has won overwhelming majority of matches. Problem was that Asian football rarely produced many challenges for South Korea and making it to the world stage was almost a given. Now that Japan and Australia are stepping up their game, and Iran has resurged as a soccer power in Asia, this will only help South Korea and raise the level ...more
29
Costa Rica
It must be under 20 rank...
Let's go coasta let's go
Why is it so low on the list. They are amazing. Way better than some of these other teams. Lets go ticos!
Costa Ricas great at soccer how r they so low
30
Turkey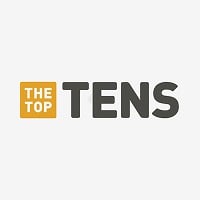 Turkey, officially the Republic of Turkey, is a transcontinental country in Eurasia, mainly in Anatolia in Western Asia, with a smaller portion on the Balkan peninsula in Southeast Europe. Turkey is bordered by eight countries with Greece and Bulgaria to the northwest; Georgia to the northeast; Armenia, ...read more.
Turkey is a growing soccer power, they already finished third in the world. They have so many talented players who are playing all over for the world's best teams.

I play in turkey league but I want to play for spain or europe
Turkey is better than Canada, India and all of the teams on top of Turkey on page one. They deserve to be eleventh on the list.
Should at least be 12 Turkey has had a fair share of better moments then most of these nations
31
Hungary
Awesome history - Aita45
World Cup runners-up 1938, 1954, European bronze, three time Olympic champs
One of the old powerhouses of football, not so much these days.
One of the under dogs for the euro 2016 should definitely be higher on the list!
32
China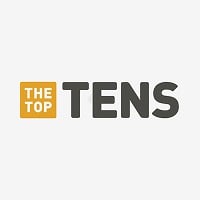 China, officially the People's Republic of China, is a sovereign state in East Asia. It is the world's most populous state, with a population of over 1.388 billion. It was established in 1949 by Chairman Mao, the president of the communist party. Its capital is Beijing. The major cities are Shanghai, ...read more.
They are the most worst and worst and worst football team
The women's team is very good but the men's team is horrible. - francesco
What? In FIFA rankings,there ranked like 100th. Everyone just needs more research
Ching chong
33
Canada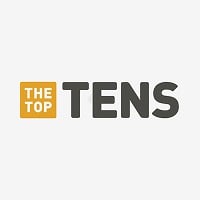 Canada is a country in North America that is next to the United States, and it's the 2nd largest country in the world by area (size is 9.985 million km²). This country has 10 provinces, and 3 territories. Canada became a dominion on July 1, 1867. Its 10 provinces are: Ontario, British Columbia, Quebec, ...read more.
We are up there and very elite in women's soccer. But we are very poor at men's soccer.
Canada is the worst soccer team they never even get to top 50 in soccer
Oh Canada are home and native land true patriot love from far and wide oh Canada we stand on guard for the for Canada we stand on guard for the (I know my anthems and I am American)
Canadian soccer/football's biggest fan. We need more Canadians involved in this fantastic sport. It can't always be about hockey!
34
Russia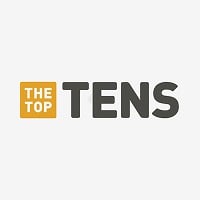 Russia, known as the "Russian Federation", was formed on Dec 25, 1991. It is located mainly in Asia, while a portion of it remains in Europe. The capital and largest city is Moscow, followed by Saint Petersburg in terms of population. The country primarily speaks Russian, a Slavic language. ...read more.
Lev Yashin needs to come back and make Russia football famous again.
Good beach football nation - Aita45
Russia is unbeatable and the most powerful country in the world yes usa has no power compared to Russia
Hey why 99? - Aita45
35
Sweden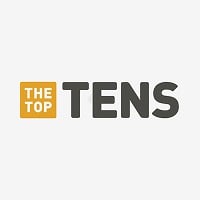 Sweden, officially the Kingdom of Sweden, is a Scandinavian country in Northern Europe. ...read more.
I'm English and Sweden are great team they should by much higher on the list
I think I'm blind, I did not just see Sweden so low... does anybody here watch football or even know who Zlatan Ibrahimovic is?
Lots of skills and they've got a lot of tricks up their sleeves
Zlatan
36
Nigeria
I love my country and I know that we are going to make it one day
They are the best and trying to go further to play
Nigeria is one of the great soccer teams in the world. They have the capacity to win the World Cup if politics in the country is separated from soccer.Excellent team and the best in Africa. The world should expect a surprise from the great Nation.
Nigeria have always played world cup and have good player like Okocha Kanu iwobi musa
37
Egypt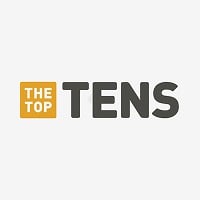 Egypt, officially the Arab Republic of Egypt, is a transcontinental country spanning the northeast corner of Africa and southwest corner of Asia, via a land bridge formed by the Sinai Peninsula.
Egypt should be 12 or 13
Number 1
Best in Africa
Egypt is one of the greatest football teams in Africa.
38
Philippines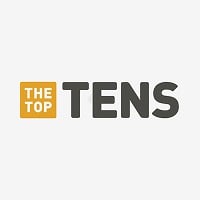 The Philippines was established in March 16, 1521 and named in honor of a Spanish King whose name is King Philip of Spain II. It is located at Asia, specifically at Southeast Asia. The capital is Manila. 89% of the people there currently are native, while 11% of people there are foreigners.
The Philippines has the best Football Team in South East Asia
I want to say some thing about philippics that why they are 56 because there it dog donkey snake stupid people's yeah vote up up I am Russian
I weep for Philippines. It feel so bad being at 59. - joshsanz
Best team in southeast Asia. YEAH
39
Bulgaria
This country has a lot of successes and deserves to be higher on the list. FC Montana is also a nice team.
Go down and vote Norway - Raxez
Stoichkov, Berbatov, Balakov... CSKA Sofia
The Best!
40
Ireland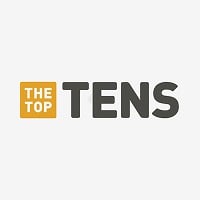 Formed in 1916 after the Easter uprising, Ireland is a small country with a population of roughly 5 million.
This list is a joke- Ghana? Faroe Islands? China?
Small country but still had legends and one of the most football loving nations in the world
Best team in the world beat italy 2 times in a roy
The euros in France says it all
41
Greece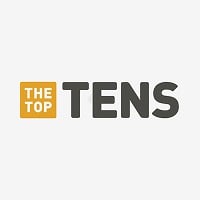 Greece, officially the Hellenic Republic, also known since ancient times as Hellas is a country located in southeastern Europe.
There great
Greece should be placed in top 15 or top 10. Greece has lots of growing talents and they won 2004 and have possibly the best defense in the whole world. Plus Greece should have pummeled the Ivory Coast 5-1 instead of 2-1 in World Cup in 2014.
People love football here. They believe it's a passion. Plus we have very good football teams, we like playing it, we get crazy while watching a match! Should ABSOLUTELY be in the top 10
Greece is in the top 20 best soccer countries
42
Poland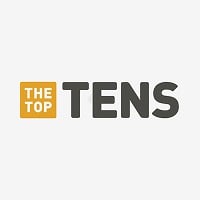 Poland, officially the Republic of Poland, is a country in Central Europe, bordered by Germany to the west; the Czech Republic and Slovakia to the south; Ukraine and Belarus to the east; and the Baltic Sea, Kaliningrad Oblast (a Russian exclave) and Lithuania to the north. With a population of approximately ...read more.
What Lewandowski is sexy
Am I right? (;
I think Lewandowski alone id counted as a team would be in top 30. Poland should be placed around 20th position
This list is a joke! Poland should be way higher!
Lewandowski should be able to bring his team to at least top 50, the fact that Poland is this low beats me
43
Haiti
People only don't go for them because they don't have a lot of people or money in their country. :-(
Haiti is in the top 15 if they weren't the poorest country in western hemisphere
44
Peru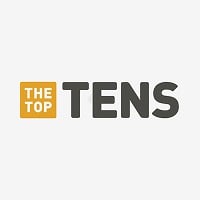 Peru, officially the Republic of Peru, is a country in western South America, bordered by Colombia and Ecuador to north, Brazil to east, Bolivia to south-east, Chile to south and the Pacific Ocean to the west. Peru is mostly known for being where the Inca people originally came from. The capital of ...read more.
Peru won against Uruguay and Chile
Peru won against Bolivia today. Lets go Peru!
They live and breathe soccer
Peru is great at soccer they should at least be in the top 20 not 65
45
Iran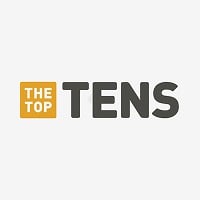 Iran, also known as Persia, officially the Islamic Republic of Iran, is a sovereign state in Western Asia. The capital city is Teheran and the major city is also Tehran. The country's official language is Persian. ...read more.
BEAT KOREA TO GO TO WORLD CUP IRAN SHOULD BE HIGHER
Iran is better than many teams rated higher on this list.
Iran has a DECENT squad, and qualified for the last world cup, they should be top 70-100?
What Yemen is worst than Iran and poland should be in the 30's
46
Scotland
Would like more votes so we can get to number 11 on this god awful list, replicating true Scottish glorious failure.
Best
Scots should be in the tops!
Scotland aren't the best but they are the best to me
47
Vietnam
Vietnam is HORRIBLE at soccer. They are ranked 131st on fifa world rankings as of June 2017
Vietnam try there best at soccer. Even though they didn't won but they always try there's best ( I'm not from Vietnam), love from Sweden
48
Wales
Come on wales
Wales should be 20 because there better than Bulgaria
Beaten the 2nd best team in the WORLD, it deserves a better ranking
Gareth Bale and Ramsey they have produced a few good players
49
Ghana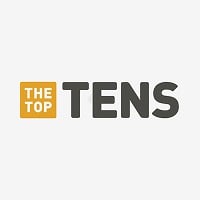 Ghana, officially called the Republic of Ghana, is a sovereign unitary presidential constitutional democracy, located along the Gulf of Guinea and Atlantic Ocean, in the subregion of West Africa.
Ghana is four time Africa champion and for past eight years has been shaking world by wining against some countries USA, Brazil, England, Nigeria and rest. In fact, Ghana is the only Africa country that stand a chance to win the World cup before any country in Africa. No wonder soccer is major sports in Africa, especially Ghana. Go Ghana Go.
They have very talented players. They have also won the most youth competitions and are by far the best in Africa. Great performance in world cup, they will make it far next summer. Should be in top 15 at least.
Ghana always make Africa proud in every competition they participate
Ghana is a great soccer nation. They can stand a chance of winning the world cup
50
Bosnia and Herzegovina
Dzeko is to good
The best technicians come from Bosnia
Should be top 100 since they at least qualified for world cup?
With talents like Dzecko, Begovic, and Misimovic, Bosnia could be great. They are young and developing but could quickly make their way up to top 25 and higher. They almost beat Argentina in the World Cup, losing 1-2 off of an own goal. They also beat Mexico and the Ivory Coast. When they play without stress (The 3 matches I mentioned, they had nothing to lose) they play great, but under some actual pressure to perform (Nigeria), they got sloppy. Give them time and they will develop.
PSearch List