Top 10 Best Football (Soccer) Clubs in the World
Soccer, also known as football, is the world's most popular sport. With billions of fans worldwide, it's no surprise that soccer clubs are some of the most valuable and iconic sports teams in the world. The competition between these clubs is fierce, with each team vying for the top spot as the best in the world. In this top ten list, we'll explore the elite soccer clubs that have stood out above the rest, dominating the pitch with their skill and talent.

From historic clubs with a legacy spanning over a century to newer teams that have made a big impact in recent years, this list will showcase the most successful and influential soccer clubs of all time. These teams have won countless titles, championships, and awards, and have earned the respect and admiration of soccer fans all over the world. So, without further ado, let's dive into the top ten best soccer clubs in the world.

The Top Ten

1 FC Barcelona (Spain)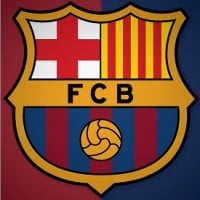 Futbol Club Barcelona, also known as Barcelona and familiarly as Barça, is a professional football club, based in Barcelona, Catalonia, Spain.
I think this is one of the best clubs in the world. And I must say this is the first time I've heard of Persib Bandung.
Barca is ten times better than any English club. After all, they play football, not golf!
Hey guys, live in the moment! It's 2011 now! Barcelona has beaten Real Madrid and then Manchester United and become the champion of the UEFA Championship! No, really, I don't know those clubs from Turkey - Galatasaray and Fenerbahce. No, really, who are they? Do they have the top players in the world - Messi, Villa, Puyol, Xavi, Pedro, Iniesta, Pique, etc.? No, they don't. Barcelona should be first. Manchester United should be second with Wayne Rooney, Ryan Giggs, Scholes, etc. Then Real Madrid with Iker Casillas, Cristiano Ronaldo, etc. And then Chelsea, Liverpool, Arsenal, etc., and NOT Persebaya Surabaya, which is less known than our school team.
A magnificent club, their players are always the backbone of the national teams. They also have the best youth academy in the world, with players like Messi, Xavi, Iniesta, Reina, Giovani Dos Santos, Thiago Alcantara, Fabregas, Jordi Alba, Carles Puyol, Pedro Rodriguez, Gerard Pique, Bojan Kerkic, Pep Guardiola, Thiago Motta, Mikel Arteta, and much more. The number of world-class players produced by their youth academy is astonishing, and the new players keep on coming with Kiko, Tello, Montoya, and Fontas recently coming in and making an instant impact. Even their last two managers are from the Barca youth team. All this, combined with the fact that they always win everything, makes them the best of the best.
2
Real Madrid (Spain)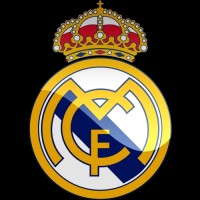 Real Madrid Club de Fútbol, commonly known as Real Madrid, or simply as Real, is a professional football club based in Madrid, Spain.
Real Madrid is the best club in the world. Sixth place is not fair. I didn't even hear the name Persib before.
My name is Shahrukh, and I think Real Madrid is the best club in the world because Real Madrid has the youngest footballers. Additionally, Cristiano Ronaldo is also there.
It should be in 1st, it has a glorious past, present, and future. It has beaten Barcelona and the greatest team in the world. And it has Ronaldo, Kaka, and many more.
In football, the best club can only be defined by one thing: success. There is no club worldwide as successful as Real Madrid. In fact, although Barcelona would probably come second to them, it isn't even really close. The amount of trophies this club has won is simply breathtaking. Eleven Champions League titles will unfortunately never be surpassed by another club, and they have incredible domestic success on top of that. It would probably take ten successive years of complete dominance from a Barcelona or Bayern Munich to ever surpass them. That's how big the gap is between them and the rest of the clubs in the footballing world. As someone who doesn't really like them, I know that they're the only club who, when my team plays them, even when Real Madrid haven't been doing well, they strike fear into me. The all-white strip, big names, and memories of what they've achieved in the past never fail to make you tingle. They are the ultimate glamour club, whether you love them or hate ...more
3
Manchester United (England)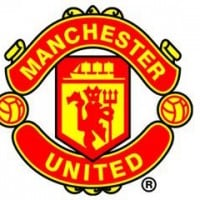 Manchester United Football Club is a professional football club based in Old Trafford, Greater Manchester, England, that competes in the Premier League, the top flight of English football.
A historic team known all over the world, most people can name more United players than they can distant relatives. With the current era under Sir Alex being seemingly never-ending, they have every right to claim themselves as the best football team in the world. No other club is hated by all fans of all teams outside of it.
Look, I like Manchester City and have done so for over 10 years. But even I have to admit that Manchester United is the best football team of all time. Seriously, what's with these other choices? Manchester United has consistently had one of the best teams year after year. And some of the greatest players ever have played for them: David Beckham, Ryan Giggs, Peter Schmeichel, Cristiano Ronaldo, Paul Scholes, Wayne Rooney, Bobby Charlton, George Best, etc. All of these players are superb, and all of them had their greatest seasons at United. Come on now... I think the only real rival to United is Barcelona and possibly Real Madrid.
Manchester United is the greatest football club in the whole world, judging from their performance so far in England and abroad. With 19 titles to their credit, I think they're worth it.
No other club comes close, period. They had the best 90s squad and have had some big names associated with them: Matt Busby, Alex Ferguson, David Beckham, Cristiano Ronaldo, Peter Schmeichel (the best goalkeeper EVER), and Wayne Rooney, just to name a few. The derby game with Manchester City is always unbeatable, as are games with Liverpool. There's nothing as intense as a game with one of those clubs, especially if United is at home. Their trophy record speaks for itself, and Manchester United should be at number one where they truly belong. The three clubs above United... Do me a favor.
4
Bayern Munich (Germany)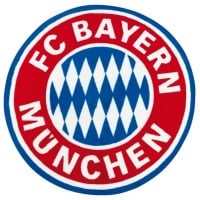 Football-Club Bayern München e.V., commonly known as FC Bayern München, FCB, Bayern Munich, or FC Bayern, is a German sports club based in Munich, Bavaria.
Bayern is massive and has destroyed Germany and Europe multiple times. The team boasts legends like Gerd Muller, Neuer, Lewandowski, Thomas Muller, Robben, Ribery, and Beckenbauer, among others.
Bayern is historically the most successful team in German football, as they have won the most championships and the most cups. They are also Germany's most successful team in international competitions, having won eleven trophies. Bayern is one of only four clubs to have won all three major European competitions and also the last club to have won the European Cup three times in a row, entitling them to wear a multiple winner badge during Champions League matches.

European
UEFA Champions League European Cup
Winner 1973 74, 1974 75, 1975 76, 2000 01, 2012 13
UEFA Europa League UEFA Cup
Winner 1995 96
UEFA Cup Winners' Cup
Winner 1966 67
UEFA Super Cup
Winner 2013
Worldwide
Intercontinental Cup
Winner 1976, 2001
FIFA Club World Cup
Winner 2013
It's not only a club but a family. When it comes to quality, we have been consistent throughout the years: winning the Champions League in 2013 and capturing 4 consecutive Bundesliga titles. We have reached the semifinals in the Champions League for the past 3 seasons. We are proud to have the best goalkeeper in the world, Manuel Neuer, as well as players like Lewandowski, Müller, Thiago, Robben, and Ribery. We have also set world records, such as scoring 5 goals in 9 minutes. Yes, we have the statistics, but ultimately, it's about creating a family environment. Fans from around the world connect with each other, forming friendships and building relationships. You feel a sense of belonging to something far greater than just a soccer club. That's why Bayern Munich is the best club in the world.
They have the best players, the best fans (never boo players, stadium is always full), dominate their league and international football, and have a great attitude towards fans and players (unlike Real Madrid, for example). Also, they played the most enjoyable football of any team in the world for a while. Bayern don't cheat, play clean, and have amazing players. The only thing not to like is the coach, but even with Guardiola in charge, Bayern is the best team in the world!
5
Chelsea (England)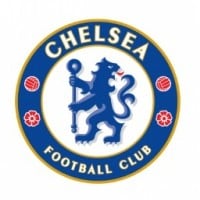 Chelsea Football Club is a professional football club in London, England, that competes in the Premier League. Founded in 1905, the club's home ground since then has been Stamford Bridge. Chelsea won the First Division title in 1955, followed by various cup competitions between 1965 and 1971.
Definitely should be higher on this list. The Blues are usually in the top few teams in the league, and they do well in UEFA. But it's not just about winning your league (even though the Blues did that). It's unfair because the only competition in La Liga is between Real Madrid and Barca. Of course, one of those teams is going to win the league. Chelsea rises above with tons of competition. The EPL is unpredictable. You can't count any team out. Look at Leicester. They were in the Championship league, gained promotion, and are doing great this year with Jamie Vardy. All within a few years.

Legends called Chelsea home: Lampard, Drogba, Terry. These are all enduring players.

GUNNERS SUCK
RED DEVILS SUCK
BLUE IS THE COLOR
Chelsea are a good team. They may not be the best in the world; however, they could be in the top 4 if people and supporters would believe in their amazing beloved team. It would be a top club. Chelsea is very good in the Premier League, and winning in the Premier League is not a challenge after winning the double in 2010. Chelsea has now signed amazing star players Torres and David Luce. And I'm sure this is the beginning of a new era!
Chelsea is constantly improving and quickly gaining more fans as time goes on and they win more trophies. When I was at Stamford Bridge in the 70s, hardly anyone knew about Chelsea around the world. Since that time, they have steadily progressed and have become a world force, particularly since 1998. This is still pre-Abramovich, but of course, Abramovich has helped immensely. Chelsea is growing so rapidly that they will steadily catch up to Manchester United.
I think Chelsea is the best now because they won the Champions League in 2012 and the Europa League in 2013, each with a different manager. A new manager needs time to adapt, but Chelsea doesn't need that to become a champion. Persib? Haha, I am from Indonesia. And did you know? Persib is not the champion in Indonesia! So how could they be the best in the world? They can't even be the best in Indonesia or Asia!
6
Arsenal (England)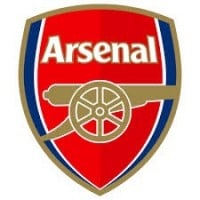 Arsenal Football Club is a professional football club based in Islington, London, England, that plays in the Premier League, the top flight of English football.
1. Chelsea is a club funded by oil money, while Arsenal generates its own revenue.
2. Arsenal has a history of over 100 years, whereas Chelsea's history spans only 8 years.
3. Arsenal fans have been loyal supporters for decades, whereas Chelsea fans are often labeled as glory hunters who started supporting the club only in the past few years after the takeover.
4. Arsenal achieved their success through their own efforts, whereas Chelsea acquired success through significant investments.
5. Arsenal has had a great manager in Arsene Wenger, while Chelsea has experienced uncertainty with their managers.
6. The owner of Chelsea has been involved in criminal activities and is banned from his own country.
7. Arsenal is considered a more respectable club, whereas Chelsea is seen as a disgrace by some.
8. Arsenal has a strong player development system, while Chelsea primarily relies on buying and selling players.
9. In my opinion, Arsenal has a better stadium.
10. ...more
Arsenal is the most financially sound football club in the world. They have been the most consistent club in the football elite competition, the Champions League, for the past two decades. They are the hallmark of how a football club should be run. They are self-reliant and self-sufficient, and they are future-proof. They have the all-time 49 unbeaten run and are dubbed "The Invincibles." Their style of play is the epitome of how the beautiful game should be played and encouraged. The football world and referees should encourage attacking football so that the fans don't grow weary of football in general and defensive and boring football in particular.
Arsenal has proven itself to be an incredible club. Their tempo, pace, and playing style make them fun to watch, and their atmosphere is exciting. While today's team cannot match up to the one of the 2004 season (Bergkamp, Henry, Vieira, Adams, etc.), they are still entertaining and perform well for the quality of players they have. I don't think they're the best in the world, or even the Prem, at this stage, but they are my favorite club and my vote goes to them. In terms of talent, Barcelona is at the top right now, edging out my second-favorite club, Real Madrid, but that is just my opinion. I hope Arsenal can find their way back to the top after 12 years.
Remember 2004-2005? Arsenal went on to win the English Premier League unbeaten and also went 49 games unbeaten in the league during 2004-2005. Also, the third most successful English team ever, you can't honestly say that the third most successful team in England is down in 10th and has produced some of the best footballers in the world, including Thierry Henry, arguably the best Premier League striker ever, and Dennis Bergkamp, a wizard, a magician. Arsenal is worthy of the top 5. Period.
7
Juventus (Italy)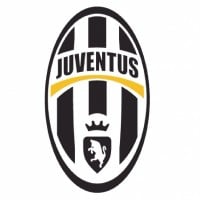 Juventus Football Club S.p.A., colloquially known as Juve, is a professional Italian football club in Turin, Piedmont.
While not currently the best in the world, they have long been the standard bearer of the Italian Serie A. Barca has to be seen as the number one team in the world right now. The only thing holding me back from saying they are the greatest starting XI of all time is Valdes in goal. He is average on a great team. If you make a starting XI of the greatest ever Juve players, I think we could give any team a run for their money.
Juve is the best team because all their talent combined creates goals. Pirlo has great accuracy in passing the ball. Vidal excels in defending. Tevez has speed to go through gaps in defenses. Juve has also created legends like Zinedine Zidane, Fabio Cannavaro, Alessandro Del Piero, Michel Platini, and Zlatan Ibrahimovic.
Juventus is the best team in Europe and maybe the best in the world because Juve is not just a team but also a soccer school that has produced players like Platini, Baggio, del Piero, Vialli, and of course Zidane. Juventus is a team that everyone can refer to, not just as the old signora but also as unconquerable.
My heart can only contain a single affection for a football club, and somehow Juve is the only club that I love. Juve is not just a football club; it's a way of life, showing how to fight until the very end and how to be powerful yet down to earth simultaneously. Juve belongs to a different class, an elegant one, and it is among the elites.
8
Liverpool (England)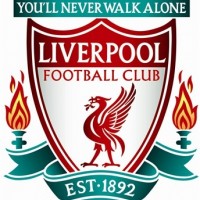 Liverpool Football Club is a Premier League association football club based in Liverpool, Merseyside, England.
Oh dear, it would appear that this list is incorrect on so many levels. I can understand Manchester United, Real Madrid, and Barcelona being up near the top. I've never heard of the team who is number one, and trust me, I know my football. Also, Chelsea ahead of Liverpool? Let's look at the facts, people. Chelsea is an incredible club at the moment, but once the money dries out, they will crash and burn. Clubs like Liverpool, United, Arsenal, Madrid, and Barcelona are timeless. They may slip down from time to time, but they will never disappear. Liverpool is the best of them all. The crowd, the fans, the atmosphere, the history, the loyalty, the intimidation, the fear in the team's rivals even when the club is struggling, very few teams in world football can claim to be able to do that, and none do it as gracefully as Liverpool.
No question, from 2000 to 2009, they were one of the best. They are not doing so well now, but they are climbing their way back up the ladder. This is quite an accurate spot on the list. But in 2005, this list would have shot straight up. They were winners of the Champions League and were SO unlucky to miss the 2013-14 Premier League by the last few games. Well done, Persib. I haven't seen Indonesia qualify for the World Cup much (correct me if I'm wrong about that) and apparently all their players are from Indonesia. So how they got up there, I have no idea. But well done for making it up there. They must have done something brilliant. I don't know what it is, but well done to Persib.
Simple... Just the spirit of the club and fans makes me always want to support them, whether they are far away and we are from Indonesia just watching the match on TV. But our spirit will always walk with them. You Never Walk Alone!

Greetings from Indonesia.
Liverpool were inches away from the cup! Inches! You'll never walk alone with Liverpool. I don't support them just because they are one of the best teams in the world and, in my opinion, the best in England. It's because of the fans, the cheering, and the courage of both supporters and players. YOU'LL NEVER WALK ALONE! By the way, what on earth is Persib!? Create a friendly match between Persib and Real Madrid. We will see who will win. I have no idea who they are and why they are even here. I may not have seen them, but how can they be better than the likes of Real Madrid? Best team in Indonesia? Maybe, but the world? Probably not. I congratulate Persib for making it to the top, and they obviously must be good to get there, but how are they better than some of the other teams here?
9
AC Milan (Italy)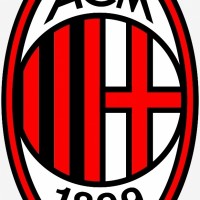 Associazione Calcio Milan, commonly referred to as A.C. Milan or simply Milan, is a professional football club in Milan, Italy, founded in 1899. The club has spent its entire history, with the exception of the 1980–81 and 1982–83 seasons, in the top flight of Italian football, known as Serie A since 1929–30.
Milan is one of the most successful clubs in the world with 6 UEFA Champions League titles, making it the second most successful in Europe in terms of UEFA Champions trophies, and 18 Serie A titles, making them the second most successful club in Italy. On top of this, they, among other clubs like Barcelona and Manchester United, are well known for developing soccer nations like the United States.
The most internationally-decorated football club in the world, Milan's, is without a doubt the best. Its 1989 team was voted the best club side to ever play the game by a poll of experts conducted by World Soccer magazine. It has had lots of the world's biggest football legends play for it, including Van Basten, Rijkaard, Altafini, Weah, Baresi, Maldini, Baggio, Ronaldo, Ronaldinho, Kaka, Crespo, Inzaghi, Ibrahimovic, Nesta, Pirlo, and many, many others.
In my opinion, AC Milan should be above Juventus on this list. Even though Juve has been dominating Serie A in recent years, AC Milan is easily the most successful team in Italian history. They have won 7 Champions Leagues, 18 Serie A titles, and 5 Coppa Italia titles. Additionally, AC Milan has consistently nurtured young players who have gone on to become legends, whereas much of Juve's success has come from purchasing top players from other Serie A teams.
AC Milan has won everything, with 18 international trophies. I think AC Milan deserves the highest rank. So, why?

I know Persib Bandung. They are a good team; however, they have only claimed one trophy in 1995 and haven't been able to win more. In other words, Persib is the best team only within Indonesia.
10
Manchester City (England)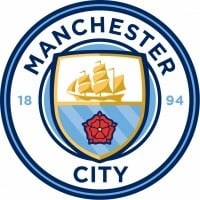 Manchester City Football Club, commonly known as City, is a football club in Manchester, England. Founded in 1880 as St. Mark's, it became Ardwick Association Football Club in 1887 and Manchester City in 1894.
They're an amazing team with every single skill there is, whether it's shooting, creativity, or saving. They've got a player that's good at it with Sergio Aguero. They will continue to kick those balls in the back of the net, and their plans continue to be more and more creative with David Silva. Even when Sergio Aguero and Yaya Toure, two of their best players, have left, they will still be a great team! Personally, I believe they should be higher up this list.
Manchester City are the best in England right now. They can thrash teams like Manchester United and Chelsea easily. And, by the way, Turkish and Indonesian clubs are at the top only because of huge fan bases... I'd like to see how they actually fare against the better English or Spanish teams.
They are now at the top of the Premier League. They beat Manchester United, who are pretty good. They also beat loads of other pretty good teams. That's why they are at the top of the Premier League right now.
City is the most improved team. The biggest rivalry in English football is Manchester United and Manchester City. They have some of the world's best players with different nationalities.
The Contenders
11
Borussia Dortmund (Germany)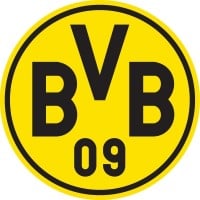 Borussia Dortmund is a club in North Rhine-Westphaila in Germany founded in December 19, 1909 by unhappy men of a church soccer club at a pub at Dortmund . The name Borussia came from the Latin name of a beer in a nearby brewery there . They used to wear blue and white with a red sash but then started to wear there know black and yellow . They slowly made their way to the top league and was one of the first club at the Bundesliga . They has magical nights vs Liverpool and Juve in the UCL and the UEFA winner's cup . They were also runners-up in 2 UELs and a UEFA super cup . They won 5 Bundesligas . Some famous players are Karl Heinz-Reidle, Jurgen Kohler, Lothar Emmerich, and Dede . They had ...read more.
One of the best stadiums in the world, with 85,000 seats. The fans have heart and do not chase success blindly. It's always sold out and offers very attractive football, despite having a tiny budget compared to other clubs. It's just a shame that greed often triumphs over the players' passion, causing them to leave for any club that offers more money, like mercenaries. You have to experience being in this stadium to agree with me. I changed my mind after visiting there. It was awesome.
Best support in Europe. Led Europe in average attendance even when they weren't challenging in Europe, let alone the domestic league. Great history, biggest standing terrace, home of one of the great football temples. First German team to lift a European Trophy (1966 Cup-Holders Cup against Liverpool), the first German team to win the Champions League (new format, 1997 against Juventus).
Borussia Dortmund lose so many players, especially to Bayern Munich, but they never lose their passion. If Lewandowski, Gotze, and Hummels hadn't gone to Bayern, Borussia Dortmund would beat Bayern a lot. They've still got great players such as Reus, Aubameyang, and Mkhitaryan. Oh, wait, Mkhitaryan just signed for Manchester United.
How can you argue when they won the league championship last year and are on top of the league again? Plus, they have the greatest attendance of any Bundesliga team.
12
Paris Saint-Germain (France)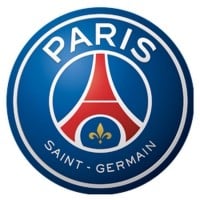 Paris Saint-Germain Football Club, commonly known as Paris Saint-Germain, Paris SG, or simply PSG, is a French professional football club based in the city of Paris. Founded in 1970, the club has traditionally worn red-and-blue kits.
PSG is great, underrated but still a great team. Just look at the attack: Zlatan Ibrahimovic, the talismanic striker; Edinson Cavani, the modern striker; and Ezequel Lavezzi, the lightning-fast striker. The midfielders are no less impressive, with Lucas Moura, Marco Verratti, and Thiago Motta. And let's not forget about the defense, led by Thiago Silva. Oh, enough said!
I say PSG deserves to be the 8th best team because the attack is amazing with Zlatan, Cavani, and Lucas. The midfield is amazing with Matuidi, Di Maria, and Verratti. The defense is 50% solid. Sirigu is a brick wall, and PSG will prove that they are better than what people think they are when PSG goes against Real Madrid.
For me, behind the first four teams, they are the best. They have young and skillful players. In my opinion, they can reach the Champions League final this year.
PSG needs to be in the top ten. Now that Ibrahimovic went to Manchester United, they've lost the greatest PSG player of all time. They still have great players like Di Maria, Thiago Silva, Matuidi, and more.
13
Atlético Madrid (Spain)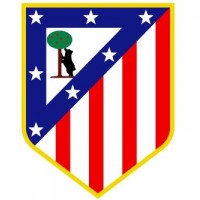 Club Atlético de Madrid, SAD, commonly known as Atlético Madrid, or simply as Atlético or Atleti, is a Spanish professional football club based in Madrid, that plays in La Liga. The club play their home games at the Wanda Metropolitano, which has a capacity of 68,000.
How can I not love a team that puts their passion first instead of money? It's Atleti, and although I admit it's never easy to beat Barcelona and Real Madrid, who usually occupy the first and second places, at least Atleti has shown them how to play with passion, stamina, and ambition, rather than simply relying on money. But I also think that Diego Simeone is the key who contributes the most to the team's growth.
What Atletico has achieved in 2014 cannot be compared to anything else in football. A team with no stars like Cristiano or Messi and the best coach, Simeone, has beaten the opponents, winning La Liga and nearly the Champions League. All I feel for this group of men is respect.
As per what I have seen, the matches of Atletico Madrid. It has beaten many great clubs like Real Madrid. So, it really deserves to be at least in the top 15. No offense, this list is nice.
The world's best team in 2014 would have been the Champions League winners. Otherwise, in general, it has to be Bayern Munich, despite their horrible semi-final against Real Madrid.
14
Inter (Italy)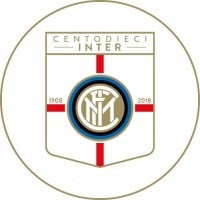 Inter is without a doubt the best football team of all time. It is the only Italian team that has never been relegated from Serie A, and it is also the only Italian team that is a member of the exclusive UEFA treble winner's club (just 8 clubs in the world). Black and blue are the best colors in the world. Forza Inter! Amala!
Inter is my life! I've been a fan of Inter for 15 years. I always wait for the time when we become the champions, and in 2010, we reached the treble, the first team in Italy. That's a very impressive expectation, man! FORZA INTER!
To be an Inter fan is such a feeling that other teams' fans will never understand. There have been good and bad times, but the love for Inter doesn't fade away. From Facchetti to Meazza to Zanetti to Milito, Inter is the world's best football club. AMALA.
As far as I know, this is the team with the most harmony, friendliness among the players and the officials. Very nice atmosphere there.
15
Ajax (Netherlands)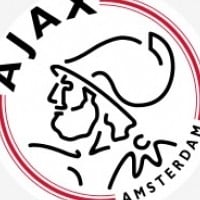 This is the perfect example of how so many silly people with no knowledge of football attach themselves to this great game. For Ajax to be outside the top 20 is simply despicable. At most, there are only 3 or 4 clubs in the world who have had more success than them. Football is about being successful, money, and size of fanbase aren't factors; clubs aren't there to have the most money or the biggest fanbase; they're there to win the most trophies. Otherwise, why would they exist? Use your brains, people.
Ajax should be at least in the top ten! They have some of the most talented footballers I've ever heard of and have had a much, much better history than Persib, Galatasaray, and Manchester City. You need to be thinking about changing this list!
One of the best teams in footie history, hands down. It deserves to be higher. It's a legendary team, e.g., Cruyff, Zlatan, Eriksen, Klaassen, Cillessen. Screw you haters, especially the one who said that all fans of the team should have their heads hacked off. Enough said, really. Oh, one more thing: AJAX FOREVER!
Ajax, the one club without the big players, but because of their great team spirit and excellent coaching, they can win against Barcelona.
16
Sevilla F.C. (Spain)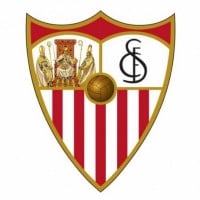 First team to win the Europa League three consecutive times. They may never be considered a top team, but they will always be known as the best of the rest.
17
SL Benfica (Portugal)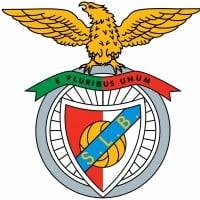 Benfica is simply the best. With Eusebio and Bella Gutman, Benfica won 2 Champions Leagues by beating Barcelona 3-2 and Di Stefano's Real Madrid by 5-3. Benfica has more titles than the majority of the other European clubs and also has many European and intercontinental finals. Its stadium is one of the most beautiful and one of the biggest in Europe and the world. Despite Porto's dominance in the last few years, Benfica has over 6 million fans in Portugal and many more around the world. The last time Benfica played in Paris against PSG, there were more Benfica supporters than PSG supporters, which is amazing! Only the biggest club on the planet is able to do something like that!
Benfica will always be a top club. It has the most massive associate fan base in the world (which is an official Guinness record). It has won the Champions League twice and has been the second-place team in the Champions League five times. Additionally, it has won the Intercontinental Cup twice. In the Portuguese League, it has a history of 32 league titles, 23 second-place finishes, and 24 Portuguese Cup victories. It really is a top club without any doubt!
Simply the Best! Benfica will always be a top club. It has the most massive fan base in the world, which is an official Guinness record. Benfica has won the Champions League twice and has been the runner-up team five times. Additionally, they have won the Intercontinental Cup twice. In the Portuguese League, Benfica has a history of 32 league titles, finished in second place 23 times, and won the Portuguese Cup 24 times. There is no doubt that it is a top club!
Best football club in the world! Considered by FIFA as one of the seven legendary teams in the world! Ranked in the top 10 teams of the 20th century by IFFHS. Benfica has played 7 Champions League finals, one UEFA Cup Final. Benfica is one of the teams in the world to have more than 10 million supporters worldwide, currently, we have 14 million. We're the people's club that was created by orphans who had no money for equipment or balls. And thanks to the people, we've become one of the best, if not the best, football club in the world.
18
A.S. Roma (Italy)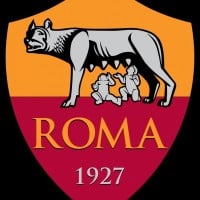 Associazione Sportiva Roma, commonly referred to as simply Roma, is a professional Italian football club based in Rome. Founded by a merger in 1927, Roma have participated in the top-tier of Italian football for all of their existence except for 1951–52.
Regardless of Juventus's domination in Serie A in recent years, AS Roma is still the best football club in Italy and one of the best in the world. So many great players have been made by Roma, like Totti, De Rossi, Aldair, Cafu, Miralem Pjanic, Florenzi, etc. Roma has made a big impact in football almost every season by finding talented players.
AS Roma is the first team of the Eternal City, the capital of the great Roman Empire! A great team for a great city!
Roma must be loved, no discussions.
Best football team in the world.
19
Celtic (Scotland)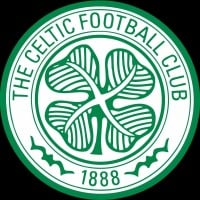 The Celtic Football Club are a professional football club based in Glasgow, Scotland, which plays in the Scottish Premiership.
Anyone who truly knows their football, the origins of the modern game, which, of course, lie in England and Scotland, understands that at the heart of those roots were acts of charity towards the poor and support for working-class communities. Well, no club embodies these values more than Celtic. Founded in 1888 by an Irish Marist priest named Brother Walfrid, the club aimed to raise funds for impoverished Catholic Irish and native Protestant Scottish people in the east end of Glasgow. Today, fans from both communities continue to honor this remarkable man, making Celtic the largest and most widespread "genuine" fan base in the world. These are true fans who love the club for the right reasons, not solely for its potential success in a season. I write this as an English Arsenal fan, and I sincerely hope that expressing such admiration for this great club from across the border is considered a significant tribute. Hail Hail!
I mean, definitely the best fans in the world and we show that every single game, home and especially away, where we bring our history and way of life. A team that represents more than any other all the good in life: charity, equality, and help for the ones in need. Making friends everywhere, no fights (if not for the rights of everyone). Every Celtic fan will tell you that. That said, it's easy to understand why we are the noisiest fans ever. We're not supporting only a football team; we're supporting a cause, a way of life.
If you look for the blend of passion, history, fanbase, and stadium, there is only one club that can be top. The Lisbon Lions was a feat that will never be repeated, with a European Cup-winning team all hailing from 30 miles of Celtic Park. With today's football about money and greed, we should remember the special events that made us fall in love with the game. Witness Celtic Fans at home and away, and you will understand how special this club is. They're more than football.
Celtic are more than a club; they are a worldwide institution that preaches love and equality. No other club cries more from the heart than Celtic. If there was an eleventh commandment, it would come from the soul of Glasgow Celtic. Quite simply, all men and women are created equal in the eyes of the Lord. Hail Hail.
20
Crystal Palace (England)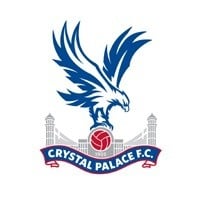 Crystal Palace Football Club is an English professional football club based in South Norwood, London, that plays in the Premier League, the highest tier in English football.
The Eagles/Glaciers are the best in England. The cheerleaders are brilliant and in great form since Alan Pardew took over.
Can be very exciting at times, holding league favourites to draws.
21
Tottenham Hotspurs (England)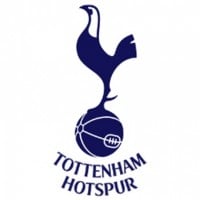 Tottenham Hotspur Football Club, commonly referred to as Spurs, is an English football club located in Tottenham, Haringey, London, that competes in the Premier League.
Spurs embodies the greatness of the Premier League as one of the best leagues in the world. They are able to play spectacularly and stand up to the giant clubs despite having a far smaller budget (of course still more than other clubs). Their history is amazing, being the first to win the double and the first non-league to win the FA Cup. The number of legends that have made their way through Spurs is huge, and we're already graced by a legend in the making in Harry Kane! THE HURRICANE! But most importantly, it's the passion of the players and fans alike that make it one of the best in the world. Honestly, be amazed when you come down to White Hart Lane yourself. COYS!
Underrated for sure. Look at teams above in this rating like Porto, Napoli, Crystal Palace, Celtic, Roma, Ajax, and others, and Tottenham is technically a better team than these. Goes to show how it's very much a popularity contest though. Let's be real, most fans around the world are very much bandwagon supporters. Also, a very large subset of football fans are kids. So rankings will always be a little warped. But Spurs from a technical point of view are underrated. They have a great squad at present and have been building up over the years (something that is very hard for a club to do, to move from a permanent middle table to the permanent top end of the table). They have even been slowly building up on the business front too, building up revenue to have the highest revenue of any London club and number 8 in the world. This is despite having one of the lowest net spends on players in the Premier League over the last 10 years, haha. The movement Spurs have been making for the past ...more
Tottenham Hotspur is the greatest football team on the planet. There are many reasons why I love Spurs, but above all, the character and unity of the squad stand out about this wonderful team. From the breathtaking new stadium to the fact that we have the most talented manager in the world, and that we qualify for Champions League competition year after year, what is not to like about Tottenham? We also possess the greatest rivalry in the world (North London Derby) that you will be nervous about from a week before the match until the echo of the final whistle. Tottenham is the most incredible team in this world, and anyone who supports them will instantly fall in love with the good old team from N17 White Hart Lane. Glory, Glory Tottenham Hotspur!
This team is so underrated, man. They're practically the most underrated team in the world right now. Their squad is spectacular, with an amazing coach, and they always exceed our expectations. If they win the Champions League, they have to be in the top ten, considering they achieved such heights without signing new players. They aren't spoiled by money like clubs such as Madrid, so they also deserve respect for that.
22
Olympique de Marseille (France)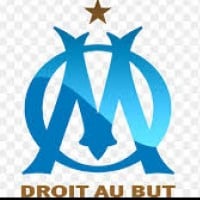 It's a good and steady team anyone would look for in the French League 1. The club became the first and only French club to win the UEFA Champions League. Marseille has been French champions nine times and has won the Coupe de France a record ten times.
23
SSC Napoli (Italy)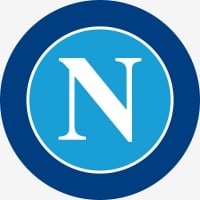 Napoli are one of the most underrated clubs in Europe. Just look at what they're capable of against top clubs like Dortmund (2-1), Arsenal (2-0), Chelsea (3-1), Galatasaray (3-1), and Marseille (3-1). I mean, they should be in the top 20. I don't see how they are beneath clubs such as Aston Villa (what?) and Semen Padang (WITNOFG?).
Best Italian club, won the league twice with Maradona...
24
FC Porto (Portugal)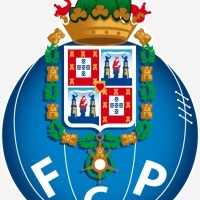 Hailing from Porto, Portugal, Futebol Clube do Porto competes in Primeira Liga, the top flight of Portuguese football. Established in 1893, the club has been highly successful, capturing numerous domestic and international titles, including the UEFA Champions League. The team's colors are blue and white.
Porto is right up there among the Top 20 on the planet, not because it is bankrolled by an oil-rich sheik or tax-haven prince; not because of its eye-watering record transfer fees, nor is it through selling ridiculously large volumes of team shirts with the name of the lastest multi-million summer signing, and neither because it was founded in the 19th century, or because of the capacity of its Estadio do Dragao (which it owns outright), or because of the number of clicks of social networks, not least because of the demographic dimension of the city it represents... It is there because of its serious down-to-earth nature and simple business of playing football: its consistent achievements on the sporting front! FC Porto and its fan base do not need the recognition of France Football - the prestigious football periodical that concocts a ranking best suited to what it believes serves the best interest of the clubs in the Big Five leagues - to be included in the world's top 30 clubs. ...more
2 Champions League, 2 UEFA Cups, 2 International Clubs Cup, one UEFA Super Cup! And people vote in teams without these trophies? And I'm not talking about the 5 times in a row Portuguese Champion and all the others, the Portuguese National Cups, The Supercups, and all the Titles with Roller Hockey, Handball, and Basketball... It's just the team with more trophies in the 21st century! And all this without some billionaire getting his hands on the club... FC PORTO belongs to the supporters and its president!
We can still win our league and do well in the Champions League even though we sell our star players. We don't have much star power on the team, only (mostly) players with great potential. Some players that have played for us and were sold are Falcao and Hulk, among others. We showed the rest of Europe the excellence of Mourinho. We can take on any team in the world and have a good chance of winning, even against Barca.
The best team of Portugal and one of the best European teams in these past years. In 2003, they won the UEFA Cup (now Europa League) and one year later, the UEFA Champions League. In 2011, they won the Europa League again, solidifying their status as one of the greatest teams in the world.
25
LA Galaxy (United States)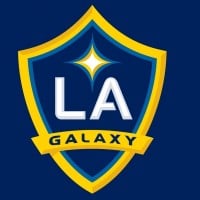 The LA Galaxy, also known as the Los Angeles Galaxy, is an American professional soccer franchise based in the Los Angeles suburb of Carson, California, that competes in Major League Soccer, as a member of the Western Conference. The club began play in 1996 as one of the league's eight charter members.
LA Galaxy is a United States team that consists of many nations. Where else can you find the captain of Ireland leading a team of the top players from countries like Mexico and England? Not to mention their great selection of players from the US as well. David Beckham, Steven Gerrard, Landon Donovan, and many more have all played for the Galaxy. The best!
Good team and one of the richest teams in the world. Soon to be in the top 10 in the world.
David Beckham is the best.
PSearch List