Best National Soccer Teams
Which county has the best current soccer squad and don't base your choices on the world cup.

The Top Ten

1 Brazil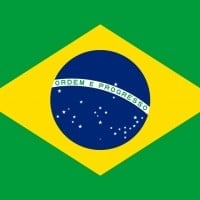 Spain played very well but I don't understand why many considers them the best of all time. They had been undefeated 35 consecutive official matches before been destroyed by the young Brazil team (first match playing Brazil what may justify why took so long to lose), but this record is shared with Brazil. Brazil and Argentina can not play European cups, but in all major worldwide cups, Brazil is far more successful. 7 World Cups finals, 5 World Cup wins and 4 Confederation Cups. What about Spain? Just one World Cup and 0 confederation cups? Before comparing with Brazil, Spain must match the success of many other nations... (Italy, Germany, Argentina and Uruguay are far more successful).
Brazil won the confederations cup in 2013. When Spain won the confederations cup in South Africa, they won the world cup in 2010. Further more, the teams are playing in Brazil. Perhaps the players will be inspired by their giant audience. I'm pretty sure it's the biggest in the world. Neymar, Oscar, and Fred have shone in the confederations cup. Probably Neymar is one of the players in the top 10 best players in the world. The world's greatest football legend Pele said that Neymar is better than Messi who has better experience. Brazil won 5 world cups. they will win the 6th this year. They are the best. Germany is the worst.
Brazil is obviously the most successful football country of all time, there is no doubt. Just look at those stats:
5 FIFA World Cups (more than anybody else)
4 FIFA Confederations Cups (more than anybody else)
8 Copa Américas
1 Olympic Gold medal
Also, Brazil is placed number 1 in the All-time table of the World Cup with more victories and less losses than any other team
104 Matches, 70 Wins, 17 draws and only 17 losses.
That means: 227 points achieved (more than any other team) which represents 2.18 Average points per match (more than any other team)
So, HISTORICALLY, Brazil is the best team for sure. Although their current team may not be the best, there is no other nation with more achievements in the world.
Brazil is the best team cause they are an unpredictable team. With players such a Coutinho, Neymar, Fred, Jesus, David Luiz, Costa and Filipe Luis. You just can't know what to expect, its like you can't afford playing a bad match against Brazil, they'll just roll over you. Just see the world cup in 2018, wasnt the greatest Brazil still was able to beat Mexico 2-0 and if it werent for a perfect game by Belgium, Brazil wouldve been at least third. (Hazard with Belgium did a revelatory world cup that get him directly to Real Madrid CF) You see? that's the difference between Brazil and the others. You beat them and you achieve something...cause they're the "Team to Beat".
2
Germany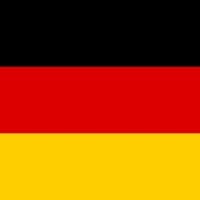 Germany is historically one of the three most successful national teams at international competitions, having won a total of three World Cups and three European Championships. They have also been runners-up three times in the European Championships, four times in the World Cup, and further won four 3rd places. East Germany won Olympic Gold in 1976. Germany is the only nation to have won both the men's and women's World Cups. Germany's rivals include England, The Netherlands, and Argentina.
Ok, this is some topic here at the moment. Spain is out of their league at the moment, I guess. And Brazil, I think there is nothing to say about that. But what always was a topic is, that after a Worldcup almost every other team copies their methods of playing, exept teams who don't have such a individual strongness in their team. So Germany was almost at every WC Tournament a team, other teams looked up to, because they are in an average view, the best "teams" of all time. This nation is the most constant of all nations ever and it is hard to doubt that.
After WW2 they were a little shy and played too fair, in my opinion. This time they were playing fair but hard though and it shows Germany is back to a pride it was missing and it also should be said this is the time, after 1/4 of the team is more or less German in blood and it was one of the best teams I've ever seen. And it even wasn't a topic?! I think the world can learn of this open minded country and shall!
Germany have a really good chance of winning the World Cup this year. Neur, Phillip Lahm, Bastian Shcweinshwigher ( If I spell your name wrong I am sorry) Mesut Ozil, Muller, Reus, Kroos, Gotze and so may more players that are star quality. 4 time winners of the world cup have been in the semi-finals 4 times plus there other 4 wins that is 8 times. Germany also are the only teams to ever have the men and the women both win the world cup. Germany is one of those big teams when you think about football. They are in the group of death and very one thinks that they are going to walk out with 9 points. In the group of death I don't think that is possible. They are the top 5 teams in the world. All of Spain's stars are getting old Xavi 33 years old this is his last world cup. ( I think because a 37 year old man can't compete) Inestia 30 years old. England's players are getting destroyed. Argentina only has Messi. There real threats are Netherlands Brazil and Italy. Italy almost got beaten ...more
Germany is arguably one of the best teams in the world. they have experienced players like Bastain. Phillip Lahm, Ozil, Neuer and Klose when he plays. And then they have great young talents like Gotze, Reus, Subotic, Hummels and etc. They play very nice football. I have always liked them and always cheer them every time they play. I am a Sri Lankan and I am a die hard Germany football fan. I like them than any other nation and I cheer for them every time anyway Sri Lanka doesn't have a football team. I love this team and I will be cheering for them in 2014 FIFA world cup and I hope they will win it
3
Spain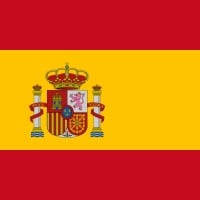 Euro cup tournaments are probably more competitve than confederations cups.

Spain is the only team ever to win 3 major tournaments in a row.

Historically Spain does not match Brazil, but that does not mean the current Spanish team isn't better than any team Brazil ever had. If Spain win another World Cup it will be impossible to deny Spain is the best international team of all team. That says how much they've accomplished already.
Spain winning both the world and European cup in the last couple of years, are proving they are the best team ever. Yes this is certainly a golden age for Spanish football. But some of the players they have we'll be all time legends, not just in Spain but in history(Casillas, Xavi, Iniesta, Puyols). People we're talking about the best team ever!... Not the number of cups won. I hope they win Euro 12" that'll put the nail in the coffin!
Spain really has a lot to fix after these last 2 world cups. But the team that won 1 world cup and 2 euro cups back to back was most likely the strongest team the world has ever seen. Spain could've destroyed in Russia, but the fact that Florentino Perez fired Spain's great trainer just days before the cup hurt the team a lot. But now that the team has a new trainer, they're back, hungrier than before and ready to win
Spain has won 3 major tournaments in the last 4 years and they have enough firepower to be major threat in 2014. Brazil got lucky in the confederations cup. Spain is fully capable of defending their World Cup if they recruit more young talent onto their squad. They also manage to dominate possession in almost every game. VIVA ESPANA!
4
Argentina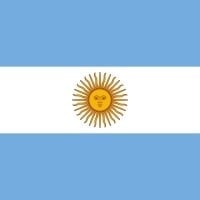 MAradona, the best player of the 20th century was from Argentina. Messi, the best current player is from Argentina. That says it all. Argentina has the most entertaining football ever, and they have some of the best players too. The reason that they are not achieving top level success right now is the don't have a high quality coach.
Argentina is a better team than Brazil even without Messi. They have Aguero and Angel Di Maria plus Javier Pastore has fair speed and they have Otamendi that is okay all he needs to be better at is his passing sometimes he never passes the ball. But he has fair speed. And Lavezzi is fast and he is a left winger and that's pretty fast for a left winger. So Argentina should be at least 3rd maybe even 2nd.
I am from India, Here peoples support Brazil mostly with Germany and Argentina resting at no. 2 position with tie... Definitely Argentina is not best right now but I feel special bonding with their team and attack of Argentina is by far the best... Argentina has shown good defense in FIFA 2014 wc in Brazil and its goalkeeper is not bad, he showed his skills against Netherlands in Semifinal... GO Argentina... FOREVER Argentina IN HEARTS OF MILLIONS OF IndianS
Argentina is the greatest football nation in history. It's currently the best squad in the world, having reached 3 consecutive finals in 3 years in a row. Unfortunately, luck has stopped them from claiming three titles recently but it's not like they need any more championships. They're already the most championship-winning national football team in history and are therefore the most successful football selection of all time with more than 20 Official Championships in:

15 Copa Americas (1910, 1921, 1923, 1927, 1929, 1931, 1935, 1945, 1946, 1947, 1957, 1958, 1991, 1993)

2 FIFA World Cups (1978, 1986)

2 Olympic Gold Medals (2004, 2008)

1 FIFA Confederations Cup (1992)

Argentina gave as all time football legends: Diego Maradona, Alfredo Di Stefano, Gabriel Batistuta, Daniel Passarella, Javier Zanetti, Diego Simeone, Juan Sabastien Veron, Juan Roman Riquelme, Javier Saviola, and Roberto Ayala.

They have the current best squad:

Angel Di ...more
5
Italy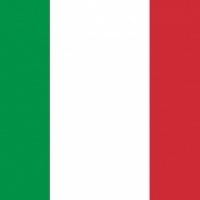 They have been excellent through out football history from winning 2 world cups in a row in 1934 and 1938 then to winning the European championship in 1968, then to winning the world cup again in 1982 and again in 2006 along with several other world cup and European finals dotted around. They play like no other team with their unique style which makes their football so beautiful to watch.
The only exceptions to say they're not the best is if you say Brazil or Germany but Italy are still better. They have 4 World Cups and have some of the best players in the world. Their defense men are arguably the best defense on current national teams. They only conceded 2 goals in the 2006 World Cup and 1 was an own goal and a penalty
They have the best tactical sense. They changed football with their vision of the game, allowed libero or regista players to exist.
They have world class defenders.
They have won 4 world cup, the best with Germany after Brazil. And all in very different periods of time, and not just with 1 generation like Spain.
Guys seriously, If we're talking about history Italy should've been at least 3rd, Everybody knows that Brazil is 1st. What comes after it? Italy then Germany, Spain should've been 8th. Spain has no history anyways, Please rank Italy to be at least 3rd..!
6
France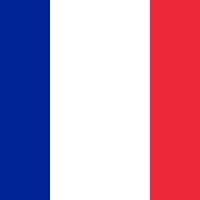 Cannot understand why France is not in the top 5 and is placed behind Portugal, Netherland, England and even Spain.
France has a better record: 1 World Cup (including 2 Finals, 5semi-finals), 2 Confederation Cups, 2 Euro Cup and 1 Olympic gold.
And the Zidane-Henry generation was one of the best team all time with 4 titles (1WC, 1 Euro, 2 Confederation Cups) and 1 World cup final.
France are much more successful than England... How come they are so low? They are a one time world champion, 2 times European champions and 1 time world cup runners up.. They should be placed after Brazil, Italy, Germany, Spain and Argentina. For me, France is the sixth most successful country in the world.
Well its simple why France should be ahead of England
France's European Championships- 2 England's European Championships- 0
France's Confederations Cup- 2 England's Confederations Cup- 0
France World Cup- 1 England World Cup- 1

I think this already says a lot so why is France 8 and England 7?
Why is this great team in 8th place? They have an incredibly rich history in football and have carried many stars to podium finishes, such as Zizou, Henry, Thuram, Viera, Kopa and even present day talent such as Griezmann and Kante. We have had legends throughtout all leagues to create history in the World Cups and Euros. VIVE LA FRANCE!
7
England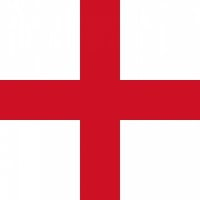 A lot of people are talking about history of the teams and old players who don't play anymore etc. But I'm going the be talking about this team with recent talent. Starting off, England have one of the youngest starting squad in most international competitions while being able to play with experience and team effort. The young players are developed extremely well and likewise perform exceptionally with an example Harry Kane getting golden boot at the 2018 World Cup while only being 24/25. Second of all England are starting to perform consistently again. Starting at the World Cup nobody expected England to perform, yet we made it all the way to the Semis. Some may say that we had an easy run and we should've beat Croatia so let's pick a different example. The European Nations Cup. In this competition England didn't start of great but they should've drawn with Spain as Welbecks goal was disallowed by that dive from De Gea. After that match though England started to snowball after ...more
I don't know why they're not higher, the team of 1990 was better than any Italian, German or Argentinian team that's ever been and were very unlucky to get knocked out. They could have won that world cup.

Players include: Gary Lineker, Steven Gerrard, Bobby Moore, Bobby Charlton, Michael Owen, Wayne Rooney, Paul Gascoigne, Kevin Keegan, Stanley Matthews, Alan Shearer, Peter Beardsley and John Barnes.
Are you insane, look at your records in European and world football, fail to qualify on a regular basis, fail to get through group stages if/when they do qualify, crumble in penalty shoot outs and gob off about how good they are before any tournament they manage to scrape in to.
Yes you really are the best! NOT.
England have players like Harry Kane, Dele Alli, Raheem Sterling. These names are not so big but this team has always win against big teams. They know how to fight. They never give up. They can beat teams like Brazil and Argentina.
8
Netherlands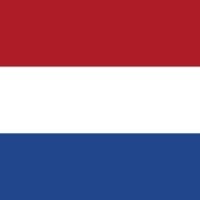 The Netherlands should be at least number 4 because th3er not like Brazil Italy or Germany but there better than everybody else. I'm not dutch but I still think they have the best players. PS I'm GREEK Italian ArmeniaN AND Irish. But look at their past players like Johan Cruyff and Marco Van Basten. Also they could win both 2018 and 2022 FIFA World Cups. So it wont take long for the Netherlands to win the world cup.
Netherlands is one of the best nations in the world at football. Having a great team of friendship and compassion for the sport. Having a great attack with Robin Van Persie, Arjien Robben, and Huntalar. And then having a great manager, obviously from the Netherlands to good at what the do, they should at least be in front of Italy.
Completely agree with you. I'm Brazilian and I've seen Netherlands playing in these last world cups. It's always a great event when Netherlands plays even with Brazil. I always support Netherlands because they are the champions without a trophy.
Holland are one of the best teams in the world. They have been in the world cup finals 3 times and in the top 4 in the world cup 4 times. They have very talented players and their country has great love for the game.
9
Portugal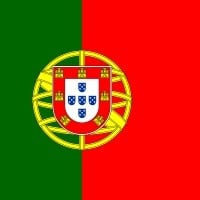 One of the most decorated teams ever, this team is famous for Christiano Ronaldo, they have never won a world cup, they have been runners up in 1966 but lost to England 2-1, and have been runners up in the 2004 Euro Cup were they lost to Greece. But in the 2010 World Cup smashed North Korea 7 - 0 in a match were Christiano Ronaldo scored 3 or 4 goals, and could be one of portugals best performances
Portugal may be a small country, with very few football players comparing to other top national squads, but despite all of that, they still face the big ones in outstanding matches. Portugal may have never won a major competition but they already have a title: the most underrated team.
Some of the teams above are jokes. Spain shouldn't be #2. There are full of old timers, and the new guys can't carry the legacy. Standings should go:

1: Germany

2: Brazil

3: Netherlands

4: Argentina

5: Portugal

6: France

7: Italy

8: Uruguay

9: England

10: Spain

11: USA

And so on and so forth
One of the most teams decorated ever, this team is very famous because cristiano Ronaldo is in it, they have been runners up in 1966 but lost england2.1 but we will not lost this world cup have a drink for you baby because we didnot need drink because pourtugal wins world cup 2014 and on monday 14 july 12.00 am FIFA say tath the winner is Portugal
10
Belgium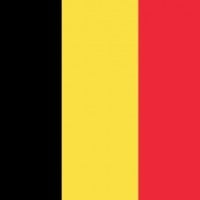 Belgium team is the best! They have one of the best goalies in the world and they have super good professional players. On the Nintendo Switch FIFA 19, Belgium is my favorite team. Also I always beat my brother with Belgium when he uses like any team. Such as Brazil, Argentina and so on. I believe Belgium should be at least in the top 3.
They are number one fro past two years and I love belgium soccer team. They could have easily won against france @ russia world cup but 1-0. If they won they would have easily beat Croatia in Finals. Overall belgium is an awesome team. Just saying my favorite sport is SOCCER!
Belgium is definitely the best national team of this generation. Not only do they have some of the best players such as Eden Hazard, and Kevin De Bruyne. When they work together, they can achieve something that no one has ever seen.
They have improved so much in the past few years! Each and every one of them have their own special talents. The team players are also really supportive and kind towards the other teams!
The Contenders
11
Uruguay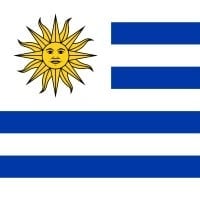 Uruguay should've been rated on the top 5 teams. But their bright history has been influenced by a whole bunch of disappointing performance over the past few years. Yet they Have won Coupa America 15 times. Taking the lead from Argentina with 14 championship. I'll definitely vote for them
Robolist. I think Uruguay is a good team but come on, they did their best at the World Cup 2010? A lot of effort? Luis Suarez did a hand ball to go to the semifinals. I'm just saying they didn't deserved to go throug, good thing they didn't won a medal (I know hate is coming)
Uruguay is a very underrated team, they can play football, they showed one of the best efforts at the 2010 World Cup and have won the World Cup itself 3 times, A good effort.
Respect from Romania! You're an amazing team, and I hope cause you will win the World Cup in 2014!
12
Mexico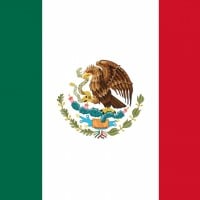 Mexico is playing in such a better level, they have beaten The US almost half the time with 4 or more goals & they have beat Brazil over the past years more times than any other country I think they deserve to be higher in the rank.
I love Mexico I'm not pick Mexico because I love I picked it because they have great players such as Govanni dosta, chicharito and the rest of the team to.

I think they should pay more attention to Mexico and put them in championship or somthing they are really good the only reeason they didn't win world cup of 2014 because Netherlands cheated.
Mexico has never won a world cup but they have 10 gold cups and 1 confederation cup in 2014 Mexico was playing awesome and they where playing better than usa,Netherlands,France,and others usa beats Mexico like 27 times I think and Mexico beats usa 35 times I think that they are better than usa I say that Mexico is going to win the world cup one day.
I believe they will win a World Cup in the future, they are an amazing team and have shown their skills clearly in every game they've played. They always have something to offer to make the game more intriguing.
13
Colombia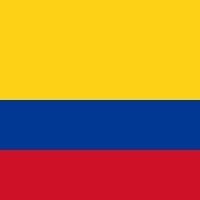 Colombia has some of the best players in the world right now. Brazil may have had it's moments, but it's not as good as it was before. Spain won one world cup and then it all went downhill. Spain lost its first game in the World Cup 2014 right after it had won the World Cup 2010. Spain is not bad, but is not that good. Its chance at the Euro Cup right now got lost somewhere. Sure, Colombia has not won a World Cup before, but it's really possible they will. They were a comeback and definitely a star team in the World Cup 2014. Argentina isn't that good either. Just because it made the final in the Copa America Centenario 2016, doesn't even mean it would win. In fact, I was surprised it didn't win. Anyways, Colombia has a lot of potential and it is young, while other teams aren't.
Have you seen what this amazing team has done in the world cup so far?
Its simply amazing! Today they eliminatee Uruguay 2-0 with two incredible goals by James Martinez ( the first one was a masterpiece of individual talent, the second one was a brilliant team effort), Juan Cuadrado, David Ospina, Mario Yepes, Jackson Martinez, Pablo Armero, Adrian Ramos etc, what a match they gave to Uruguay, this team should be in the first three spots, simply amazing!
Up to this date Colombia has won 2/2 world cup games without Falcao, (which is a shame by the way), Colombia is going to 2nd round while Spain and England are out.
Colombia 5 goals in 2 matches, 1 goal against, current group C leader. Good run until now for the salsa dancers.
Colombia has such a great team, they proved it today October 11 against Chile, they were losing 3-0 and they ended up tying. Now they have a spot in the World Cup and I'm pretty sure they will surprise us.
14
United States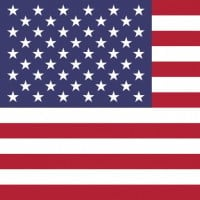 This is the only country that calls football soccer and instead of calling soccer football they call American football, football that's why sometimes United States soccer team can't be taken seriously they are good but just sometimes dumb, but they are more American Football that's there excuse. Hopefully they don't call FIFA some other crap
First of all the it's not all about men's soccer. The women's national team is in first place. Also the Men's national team always beats Mexico and we beat Italy tied Argentina tied Colombia tied England and beat Spain when they were undefeated 2-0
The united States are underrated and you shouldn't under estimate their ability to play Soccer. They have been Runners up in the World Cup, there biggest win was 11 - 0 and they have won the Gold Cup Four Times
Although the men's team for the United States is somewhat incompetent, the women's team is stellar. The first Women world cup was held in 1991, and since then the USWNT has managed to win 4 of the world cups. If you compare this to Brazil's men's team, who has won 5 world cups since 1930. This means that the USWNT is either playing against worse opponents, or they are the best team in the world.(I'd go for the latter, bc in 2018, they smashed Thailand 13-0 in the FIRST game.)
15
Croatia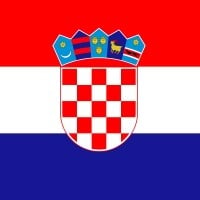 I reckon Croatia should at least be close to Australia and Russia. Having Croatia 104th national team in the world is not right, should at least 23rd. And as most people may have seen in the World Cup Croatia actually made it into the second round while Spain did not make it into the second round. Croatia also has quite a good few midfielders like Modric, and Rakatic. In the Croatia should be close to Australia and Russia.
Come one Croatia should be in top 15. They have amazing players and they could have made to the second round but The ref was terrible and made calls that should have made Croatia win 3-2.
Croatia was 2nd in the World Cup 2018! Even though they were robbed in the finals by refferees, their player Luka Modric is declared as the best soccer / football player in the world in 2018. Enough said.
I have no idea how Croatia ended up all the way down here. I mean, I'm not Croatian, but this country deserves something much better than 104th.
16
Greece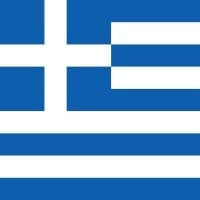 Greece has been one of the teams to take seriously.
They can win it one day but it is not going to be easy.
Plus the team is improving a lot.
Also, Greece should have been kick out by the Ivory Coast because Samaras just flopped.
Greece have never won a world cup, but have won a euro cup. When Greece are on their best day you better watch out for this team, they have a lot of talent to give
Greece couldn't qualify for euro 2016 mate and lost to the Faroe Islands - home and away so they should be lower then 100 because Faroe Islands are terrible O.O
But England is better
17
Japan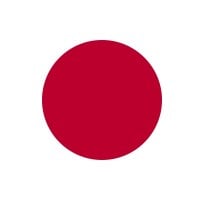 Japan stinks, let's be honest. Good votes because of their sneaky, biased support doesn't mean they're actually good.

Statistically Japan is way worse than other Asian countries, like Korea, who actually has pretty good statistical values. Plus, Japan has really sneaky and unfair ways to put down other countries to make themselves look good.

Take a look at Japan's history book to see what I mean.
Japan have improved over the few years, Creating legends such as Keisuke Honda, Shensuke Nakamura and more. We definitely are reasonably in the right spot but are the best Asian team of all.
Japanese soccer team have lot of good player and they is beast soccer team.
Japan should at least be in the top 10! They are an amazing team!
18
Chile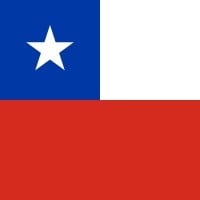 Chile is simply the best team in the world as of today. They have the worst history from any other team but they are in a golden age. They beat Argentina in the Copa America final and beat Brazil 2-0 recently. Their key players- Alexis Sanchez, Charles Aranguiz, Eduardo Vargas, Arturo Vidal and goalkeeper Claudio Bravo create the greatest team in the world, at least of 2015. They are now unstoppable as they are still growing and will hopefully still be at this stage at the 2018 World Cup. They have the potential to beat the best- which they have done several times in the past couple months...

Make way, Chile is coming through...
Chile is better than Nigeria, Turkey, Russia, Japan Greece, Mexico and at the same level than Netherlands, Colombia and Belgium... The people of this page clearly don't know about football, the matches that Chile played against England Germany Spain Brazil etc, he controlled every second, the pressing is constant and amazing and the power of the midfield is amazing, how dangerous is a counter attack with the pace of Vargas and Alexis Sanchez, Chile is going to do some amazing stuff in the World Cup.
Chile could have the fastest rising talent than any other team. They have been runners up in the World Cup and have won the Copa America Four times. They put on a good show at the 2010 World Cup when they shocked everybody by leaving the Group Stage undefeated. They may have only had 8 appearances, but in those 8 appearances they have shown a lot of talent and have been great!
Chile increased its level lately, it won the america cup and shown as very hard rival every match.
19
Costa Rica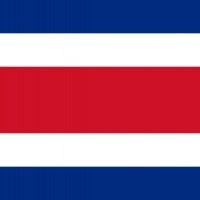 Costa Rica has a good team as you saw in the world cup qualifying the beat the us and Mexico I think Honduras to some of the best teams in North America.
Costa Rica is the most underrated national team in the world. They got into the quarterfinals in 2014 and it is only 19? Come on people.
How is Japan higher than Costa Rica. Costa Rica is the way better team
20
Sweden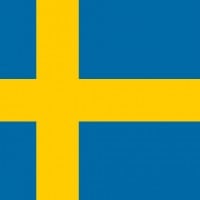 Their present is not their best, I'll give you that. However, even though they didn't make it to the last WC, they have a good place in world football with Zlatan Ibrahimovic as their leading figure. There are nine "Greats" in football history: The eight champions plus the Netherlands. After that Sweden has the best record and presence throughout the years. Sweden played in a World Cup Final (even if it was theirs). Got in third place twice. It should be way higher on this list.
Sweden is me soccer defensive players, werry intellect style, of course Sweden is noting here legend, but me young speedly players excellent to attack.
Sweden has a much better record than many of the teams above on this list. What are people thinking?
Come on Sweden we are playing a game in Ireland and I got Sweden so hope you win. Best of luck Olivia
21
Switzerland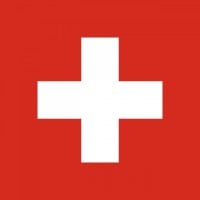 Bad luck for the Swiss. I hope that England and Switzerland will meet in 2022 world cup. Can't wait to see. My favourite team alongside England
I'm very surprised with a lot of countries that aren't even in the top 20! Switzerland are easily a top 20 team!
Why the Switzerland can be the top 49.
22
Australia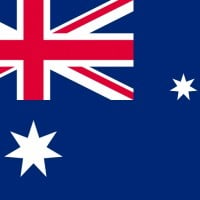 Australia, has only been in the world cup a few times, in 2006 they made National history by making it into the finals for the first time.

2006 was Australia's best year at the World Cup

They have won the OFC Championship 4 times

and their biggest win was against American Samoa

31 - 0
Australia is a good team there biggest win was against American Samoa 31-0
Australia is the best
Australia is a good team we know that there therm could do better at soccer
23
Ghana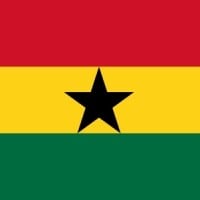 Ghana has won AFCON SEVERAL times and are only a time less than Egypt.

They are also one of the most successful African teams ever.

They were the first African team to reach the quarter finals at the world cup and they reached the farthest in 2010.

They have numerous players that are on several EUFA teams from KP Boateng to SAM (Sulley Ali Muntari) to Michael Essien to Stephen Appiah to Anthony Yeboah to Abedi Pele and so many others.

They're are MUCH better than most of the teams above them, Nigeria included, if you compare them.
Ghana played 2-2 against Germany in the world cup of 2014 and lost to 2-1 to Portugal too. But I would overlook that last goal because of it was made by Christiano Ronaldo in 5 min overtime! They got great players and on a good day they can play with some of the best!
Ghana is too low down they should be in the top 10. They have great player asamoah, essien and prince
Ghana is amazing. It was fantastic at the 2010 worldcup. Just the A. Gyan should have scored. They are better than India
24
Cameroon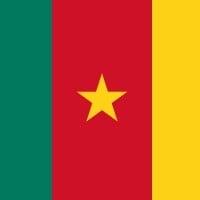 Cameroon are not that good and a lot of the countries like Bosnia and Croatia and the Ivory coast should be above them.
25
Hungary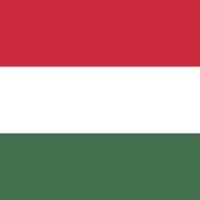 In early fifties Hungary's national team was the best national team. They destroyed the self-confident English team twice (6:3 and 7:1), and they lost the only (but the most important) match in the final of the World Cup 54. After having win against Brazil and Uruguay in the quarter final and semi final they could not win against West Germany team which did not missed the help of the English referee (Mr. Ling).
Hungary was undefeated in 100 friendly and championship matches in the early 50's. How many national teams can boast about that? NONE.
Please do your research. Hungary under puskas was best national team ever.
This is about now not the past.
PSearch List