Best Liverpool F.C. Players
The Top Ten
1
Steven Gerrard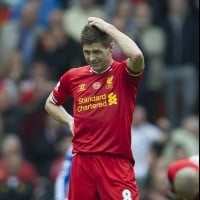 Steven George Gerrard (born 30 May 1980) is an English professional football manager and former Liverpool player who currently manages Scottish Premiership club Rangers.
The best ever English midfielder in my opinion, much better than the likes of Lampard and Beckham. He's Mr Liverpool. He's loyal, he's hard working, and he's an amazing football player. A couple of times, he looked to have left us, but he went with his heart and stayed. I adore watching him on the football field, because every time he plays he either: passes well, defends well, score well, he may even do everything well in a game. He's won many trophies with us apart from the Premier leauge unfortunatly (which he deserves to win because of what a player he is). He is also my role model. He is a true Liverpool and England legend. YNWA Steven Gerrard
One of the best players football has ever seen. The name is enough.. It's lovely to watch him on the field. He is real play maker. It's not only the goals which make him world class but the quality of passes, Power behind the long shots, enthusiasm and vision that is not comparable. No one can be as loyal as him. He is real legend.
Steven Gerrard is a real legend. His acucy of passing and long range shooting is unbelievable. How much effort he put into it and the power behind the ball makes him a world class and an intelligent footballer. No one can be as loyal as Steven Gerrard. We all love you steven Gerrard. We also all believe in you.
Master class, he is the pinnacle when it comes down to midfield. He is, without question, the best Midfielder in England. His passing is spot on and his shots are deadly without question. He inspired his team to victory, and even at this age, still does better than some in their prime.
2
Kenny Dalglish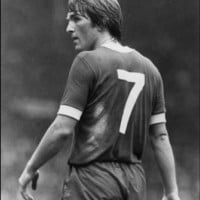 Kenny Dalglish moved to Liverpool from Glasgow Celtic in 1977, retiring in 1991. He made 515 appearances for the Reds, scoring a total of 172 goals. He also won 55 international caps for Scotland. Date of Birth: 04-03-1951 Birthplace: Glasgow Liverpool debut: 13th August 1977 v Manchester United (N) Charity Shield: Drew 0-0 Other clubs: Playing: Celtic. Management: Blackburn Rovers, Newcastle United, Celtic Honours with Liverpool: First Division Championship: 1978/79, 1979/80, 1981/82, 1982/83, 1983/84, 1985/86 (player/manager), 1987/88 (player/manager) & 1989/90 (player/manager), FA Cup 1986 (player/manager), 1989 (manager), Charity Shield 1977 (shared), 1979, 1980, 1982, 1986 (shared), European Super Cup 1977, Screen Sport Super Cup 1986 (player/manager) European Cup 1978, 1981 & 1984
I think it's too easy to vote for the amazing Steven Gerrard, as he's the most recent example of one of Liverpool's true greats, but he is outclassed in all departments by the class of Kenny Dalglish, who was consistently the best player on the best ever Liverpool teams.
King Kenny all the way he will always be number 1. If you look at what he did for both only Liverpool but also for football in this country. 3 seasons with out missing a game. 42 games in a row.
Dalglish and Barnes are the truly outstanding great players, followed by a second tier of club stalwarts such as Souness, Keegan, Rush, Hughes, Clemence, Hansen, Neal, Gerrard and Lawrenson - in a 4 2 1 3 formation.
I believe this is Liverpool's best 11 of all time.
3
Ian Rush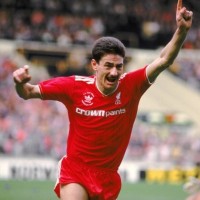 He had made more appreciate then any other players in Liverpool and has scored more as well how has Gerrard got morevotes. this man is the god who made us a good team Gerrard was over rated 28% voted for Gerrard WHY only 8% vote about Liverpools history why can't you rote for a proper legging someone who wins trophy so vote for Ian Rush.
He is the best not even suarez can beat this guy. He is unstoppable
I'd say he"s one of the best attackers in Liverpool.
He was really good
4
Luis Suárez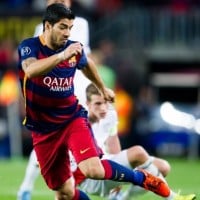 Luis Alberto Suárez Díaz (born 24 January 1987) is a Uruguayan professional footballer who plays for Spanish club Atletico Madrid and the Uruguay national team as a striker.
It's Luis Suarez, right? What a player! He is just fantastic, and Liverpool should try to hold on to him. He needs to have a more constant partner up front. He's not a lone ranger and has suffered from isolation this season.
Perhaps not the best role model, the most honourable or the most noble player, but in technical ability the best Liverpool has ever seen. One of the best players inside the box in the world.
Although Gerrard may be the right choice sentimentally and is rightly a Liverpool legend, in terms of talent and ability, no one who has worn a Red shirt is better than Suaréz. His goal scoring instinct, competitive desire and passion make him the greatest player to ever grace the Kop
Good at taking shots from inside the box and could be the next big thing and he is better than peter crouch!
5
Fernando Torres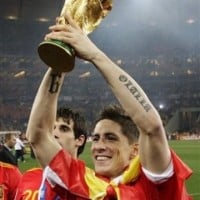 Football has seen many awesome players...from Pele, Maradona to Henry Ronaldo and Messi...but in my opinion...Fernando Torres playing for Liverpool was the greatest player I have ever seen...!...although I m a Chelsea fan.
Torres gave Liverpool the victories no one could have given in 3 years! He made Liverpool win against Manchester united and Chelsea several times! He was truly a Liverpool hero!
His speed and agility are beyond imagination... Though gerrard is an awesome player torres almost equals him!
Fernando Torres is an awesome player even if he betrayed liverpool he is still good.
6
Robbie Fowler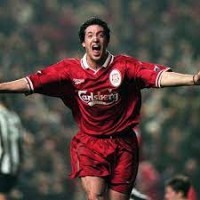 Few shall ever know, what is on the other side. That place in the heart which makes its owner explore the darkest realms but at the same time as remaining true to oneself. Robbie Fowler was born there, and would make it impossible for anyone to spot him let alone catch him. That kinda fire is always destined to be ephemeral. Consider yourself lucky you witnessed it.
Best goal finisher ever! Remember the 3 goals against arsenal?
Like a firework in the wind.
Yes, he is fat, but he is good.
7
John Barnes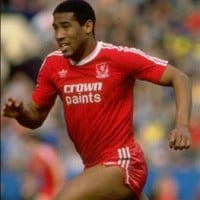 When John Barnes played together with Peter Beardsley, that was definitely one of the best and magic periods in LFC's history ever. What an outstanding and talented player John Barnes was for "pool"! - but (Norway)
I had to add him on the list! This man is an absolute legend! One of the greatest players for Liverpool without a doubt.
Barnes had a way of exciting the Kop with his powerful runs and brilliant goals. Third best player in Liverpool FC' history.
Years ahead of his time. I don't think his play would look out of place in the prem now.
8
Kevin Keegan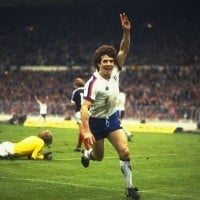 Joseph Kevin Keegan (born 14 February 1951) is an English former football player and manager. A forward, he played for several clubs including Liverpool and Hamburger SV.
Keegan represnts the great Liverpool success story. Kevin is still the best Kop player.
9
Philippe Coutinho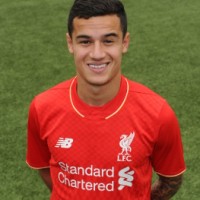 Philippe Coutinho Correia, known as Philippe Coutinho, or simply Coutinho, is a Brazilian professional footballer who plays for FC Barcelona and the Brazil national team as an attacking midfielder or winger.
Don't know why he left Liverpool but when he played for... as in my opinion he was the best player as well as salah
Coutinho has got great feet work...
and what a strike that man has I'm so proud of him now plays for one of the best payer in the world.
Coutinho is outstanding. In my opinion I think countinho should be the captain because he always tries his best and believe he can do this. He is an intelligent footballer.
If he stays at Liverpool for another 3/4 seasons he could become one of the all time greats.
Great player but sturridge is a little better!
10
Graeme Souness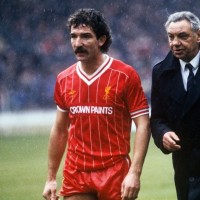 The Contenders
11
Mohamed Salah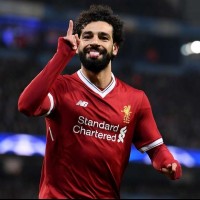 Mohamed Salah Hamed Mahrous Ghaly (born June 15, 1992) is an Egyptian professional footballer who plays as a forward for Premier League club Liverpool and captains the Egypt national team.
One of the greatest RW to ever play in the Premier League. Was bought for on a bargain and it's been paying off ever since. Just hoping he doesn't leave England for Spain
Mo Salah should be #2 on this list, after Gerrard. If you watched his brace against Bournemouth you'd swear he was magical.
I wouldn't say he is the best yet, but in 3 to 4 years time he will definitely be in the top 3, if not 1st.
What an astonishing player should be in the top 3.
12
Daniel Sturridge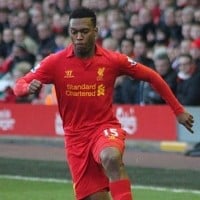 Daniel Andre Sturridge is an English professional footballer who plays for Premier League club Liverpool and the England national team.
I love Daniels dance. I think, mmm theirs nothing really to say because he's everything, let's just say he's AMAZING!
I love daniels dance. Is is, mm what should I say he's everything, let me just say HE IS AMAZING!
Daniel sturridge rocks
Should be number 6
13
Jamie Carragher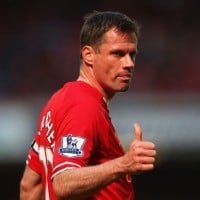 James Lee Duncan "Jamie" Carragher is a retired English footballer who played as a defender for Premier League club Liverpool for 17 years.
I watched him win games for LFC by stopping the opposition score time and time again, a true Liverpool legend. MP Southport.
14
Jordan Henderson
Henderson is a good player in Liverpool because he's got hood pace acurate shooting and he does it all day long instantly.
The next steven gerrard
He can play right winger because he had a good pace and can cross a ball
Henderson is only 47 th?
15
Michael Owen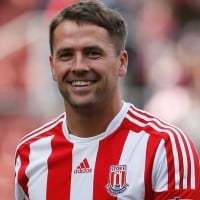 Michael James Owen is an English former footballer who played as a striker for Liverpool, Real Madrid, Newcastle United, Manchester United and Stoke City, as well as for the England national team.
Hold on I m a chelsea fan and am a great admirer of owen he made the game look like he decided everything my favourite liverpool player of all time!
Doesn't anybody remember how good he was for Liverpool, he scored in almost every game at his peak! Definitely in the top 20 of Liverpool's greatest ever players
He is one of the best player for liverpool. Anyboy can't forget 2001 double winner team.
He was the back bone of the team even for the national team.
Really good striker. One of the best in the world at that time. His injury woes were rly disappointing though. And that he left liverpool...
16
Steve McManaman
Ooh! Walked away on a free
17
Dirk Kuyt
Still remember the 3 goals he scored against Manu.
Unbelievable true spirit player.
18
Xabi Alonso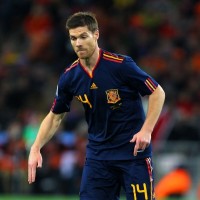 Xabier "Xabi" Alonso Olano is a Spanish footballer who plays for German club Bayern Munich as a central midfielder.
He is a true legend
19
Adam Lallana
He ain't that bad
20
Jan Molby
Best passer of the ball the club has ever seen. Technically superb!
21
Sadio Mane
Well, he is improving a lot, that I can say.
World class player
22
Steve Heighway
One of the greatest crossers of the ball. Loved watching him take on players down the wing and then whipping the ball into the box
Pure winger with pace and fantastic crosses. Dynamic runs down the touch line
23 Djibril Cisse
24 Jose Manuel Reina
25
Sami Hyypiä
Definitely the best defender of the modern time of Liverpool FC.
In Finland, we don't have lot of good players. Everyone says that our best player is Jari Litmanen, but that's not true. Hyypiä is boss he's best and unstoppable
PSearch List