Top 10 Best Chelsea F.C. Players of All Time
The Top Ten
1
Frank Lampard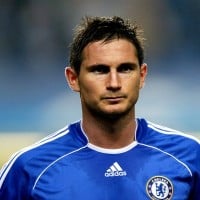 Frank Lampard is awesome. He is the highest scorer in Chelsea FC history. When he left to Man City, I was hoping he'd hate the team and come back to blues. When he scored against CFC, he didn't want to celebrate. When he left Premier League, I wanted to cry because there wasn't anyone like him. To put a cherry on the top, he looks like Liam Neeson.
I think he is the best mid-fielder ever.
He should be crowned as the best player in the premier league.
His position is as the play maker of chelsea and he can score from a long distance.
The best midfielder in Chelsea's history scores awesome goals from long distances the best midfielder in English football history the best penalty taker and of course the best play maker.
Frank is the best because he shows nice games. He plays by positioning himself in the penalty area at right time. He can score from long distance and he is also a good set piece taker
2
Eden Hazard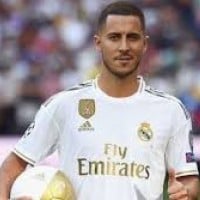 Eden Michael Hazard, born January 7th, 1991, is a Belgian professional footballer who plays for Real Madrid CF and captains the Belgium national team.
You'll never see anything like him again. People don't understand that he was the closest thing to Messi the prem ever had. He is my football idol.
He is best future Player He is my Favorite player in the world I Love him so much! And I Need to say him Keep it up and Long live...
I Don't have word to say... he is the best in the league
Love him so much...
Future LEGEND EDEN HAZARD
This needs no comment,
He's walking straight up to the gods without looking back!
Actually, he will walk over them without looking back!

Eden, bless god.
Errm lampard has left, and eden hazard isn't just best player of chelsea, he actually known and is to be the best player of the premier league! Seriously why lampard!?!
3
Didier Drogba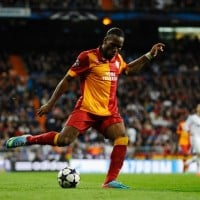 Didier Yves Drogba Tébily is an Ivorian professional footballer who plays as a striker for Canadian Major League Soccer club Montreal Impact.
By playing more on pitches, I would vote Frank. But doing ok in his short time compering to Frank, there is no doubt... Is Drogba. He never lost hope of scoring, and he is well known for his creativity of chances.
Drogba is one, and possibly the greatest, player of all time. His style of playing and how he always stays 10 steps ahead of the opposing team is just amazing. Chelsea will never have a player as talented as drogba
Didier will be remember for his talents in Chelsea FC history. His services were the reason Chelsea success at his time. No doubt Drogba will be listed as greatest player of all time.
Didier is a game changer on his own level, if you were to have swapped messi and drogba in the CL semi finals, barcalona would of won, not chelsea.
4
John Terry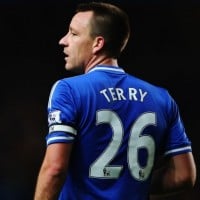 He is the best defender chelsea can ever have and an amazing captain that shows responsibility and organization towards his team.
He is the Best defender in the Barclays premier league and in the world. He is the better player than lampard. He is the chelsea longest to hold the chelsea skiper..
Captain leader hero #Terry he's simply the best man and fantastic player.
"The captain, leader legend...he is most inspirational captain I ever saw on any sport"
5
Gianfranco Zola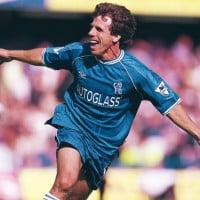 I think zola was by far the best footballer for chelsea because he had it all skill, tricks, shots etc. He was like the maradona of chelsea everyone expected him to do something spectacular and most of the time he did.
My love of Chelsea goes back to the 70's, this list seems to reflect later times.
New and old Zola was so special, I love Osgoid, Harris, Lampard etc but Zola was magical and lit up a time not full of trophies.
It is such a shame that you put current players on top of Zola... you must admit, Chelsea would not be where she is without him
...
Class touch and really good awareness could shoot pass great skill what more do you want from a player.
6
Petr Cech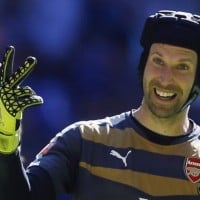 Petr Čech is a Czech professional footballer who plays as a goalkeeper for English club Arsenal and captains the Czech Republic national team.
The very improtant man who saved Chelsea from danger. When he is in good condition I am sure Chelsea will win. But maybeto tall to save ground balls quickly.
The best goalkeeper I've ever seen. Calm, good on penalties, does not commit mistakes.
Petr cech was a good player in his Chelsea career he saved a lot of shots and I am so proud of him but now he is at the emeritus playing with arsenal which is going to make it hard for Chelsea to score but other than that he is a very good player.
Best keeper. Could save penalties
7
Peter Osgood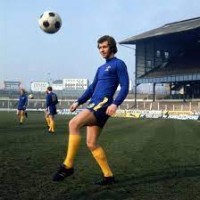 Made 380 appearances for chelsea scoring 150 goals and is one of only nine players to score in every round of the FA cup. A chelsea great and he deserves to be on this list.
The KING of stamford bridge I saw him score some magnificent goals. the one against southampton the one against burnley when even the burnley fans stood and applauded. a true great.
Best player in the world better than Florent Malouda!
8
Thibaut Courtois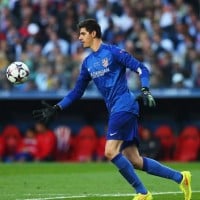 Thibaut Nicolas Marc Courtois is a Belgian professional footballer who plays for English club Chelsea and the Belgium national team as a goalkeeper.
Please don't leave Chelsea you're the best! You inspire lots of people.
He is a great goalkeeper
Best goalie in the world
He is awesome full stop
9
Chopper Harris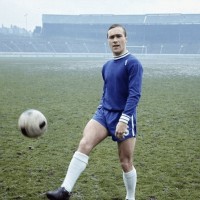 Most appearances for the club. Ron is a legend.
10
Willian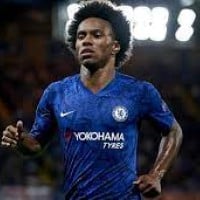 He is more loyal than Eden hazard.
He should be ranked as the second best Chelsea player after eden hazard
Willian is da best put him just under hazard he's better than John terry
The Contenders
11
Fernando Torres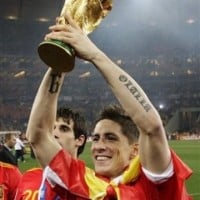 Best player in the world, what other player can walk the ball around the keeper and tap it in?
Torres is an Idol... He is superstar just playing in chelsea with these coaches messed his playing
Not the best but hard to hate and easy to adore!
He is so cool. Chelsea's number 1 Player
12
Kerry Dixon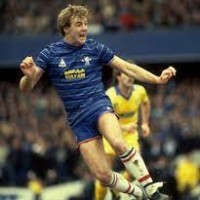 Cool guy and a brilliant player for Chelsea and he will always be the best player of all time.
My boyhood hero. Great finisher. The reason I support Chelsea.
13
Diego Costa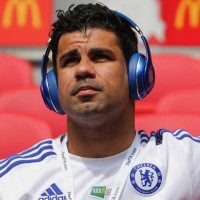 Diego da Silva Costa, is a Spanish professional footballer who plays as a striker for English club Chelsea and the Spain national team.
I hate him when tempramental, but he's a great striker, as well as powerful!
Always plays on the edge
He is better than drogba
Should be in third place
14
Branislav Ivanović
Like him a lot. Best right back ever
15
Juan Mata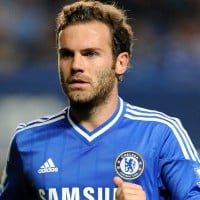 Juan Manuel Mata García is a Spanish professional footballer who plays as a midfielder for Premier League club Manchester United and the Spain national team.
An amazing new player he's got skill, speed and he can score amazing goals.
You are amazing because you skills, score amazing goals and speed. Love you Mata jacob
Mata is the best player at chelsea because of his skill speed!
Great player who creates goals. He also scores goals.
16
Ashley Cole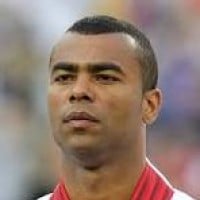 Ashley Cole is an English professional footballer who plays as a left-back for Los Angeles Galaxy in Major League Soccer.
Best left back in the world right now and is an absolutely quality player.
He is one great defender
17
Pedro
Pedro a really good striker score quite a few goals for Barcelona and he was a good buy, and maybe the next hazard this season
18 Herńan Crespo
19
Cesc Fabregas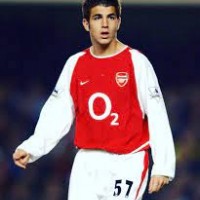 You guys you forgotten Cesc Fabregas he play's in Chelsea now these days.
He scored 2 only goals through a penalty and a freekick against west ham on 19th april.
I think he is good at penalties
Best midfielder ever
Y is he this number
20
Oscar
Number 11 star! Amazing goal against Uve inn Champions League! He has every player in the bag. Far better then david luiz!
I think at this age his vision is excellent. He has the ability to become the best player..
Oscar is the best mid in the world! How could anyone be better?
I like Oscar is the Best Play and C.Ronaldo go out of Football Oscar talk C.Ronaldo place
21
Michael Ballack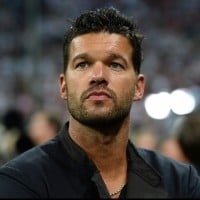 One of the most perfect midfielder and leader.
Who the heck is that
22
Gary Cahill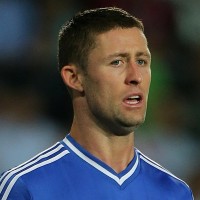 Gary James Cahill is an English professional footballer who plays as a centre-back for Premier League club Chelsea and the England national team both of whom he is third-captain to.
BEST! He is really good at playing and defending
One of my favorite defenders. For me the man to take JT's spot (when retired)
23
David Luiz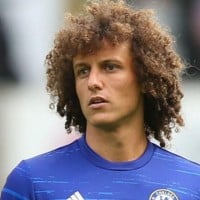 He's just great, he is also extremely funny backstage if you watch some of the funny backstage videos of him on YouTube!
He is better than Torres, of course! Great player, great person!
Glad of second spell
He was one of chelsea's greatest defenders that chelsea ever had
24 Nemanja Matic
25
Roberto Di Matteo
Great player and won the Champions League as a manager. Legend.
Legend truly amazing
PSearch List