Greatest Soccer Nations
Let's be honest on this one. Not where your from, honestly who is the best?

The Top Ten

1 Brazil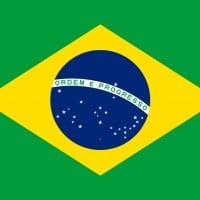 Brazil, officially the Federative Republic of Brazil, is the largest country in both South America and the Latin American region.
This great nation produced two of my favourite footballers of all time- R9 and R10. Also home to many legendary players like Pele, Romario, Rivaldo, Kaka, Neymar etc
Skill and participation are two different things. I generally do not like European soccer (except for Italy, France & Spain) because it is so robotic and boring. I much prefer latin style of soccer where ball control and unexpected plays are the norm. Brazil has produced the most soccer stars, and the best by far, Pele. It also has qualified to every single World Cup and many years it could have won the cup with its "B" Team, not to mention it has won 5 times. No other nation comes even close, although Italy is following Brazil's path. I don't count Argentina since its '78 cup was won under evident bribing and corruption of opposing teams, and who can forget the no-call handball of Maradona in the Mexico '86 final against Germany.
I am certainly no fan of Brazil in soccer, but even I must admit that, historically, they are the greatest. First of all, they have the most World Cup titles. Second, they are tied first in appearances in the Final. Third, they have qualified for every single tournament-also first place there. In conclusion, they are first in every relevant statistic and, though Germany comes close, there is just no beating Brazil.
By the way, Germany does have the most FIFA World Cup finals appearances, as well as highest medal count. Now due to Nazi Germany, Germany had trouble qualifying for earlier world cups, however they have qualified for every World Cup since 1954, and to help you feel a bit saltier, they've made it to every quarterfinal + since 1954 which is unheard of in any other nation. Sorry, but this entire list is crap for someone that has dedicated his life to this sport as both a fan and player. Go DFB!
2
Germany

Germany was formally united in 1871 under the initiative of Bismarck with King Wilhelm of Prussia as emperor. The previous 'Holy Roman Empire', basically a continuation of the empire of Charlemagne/Karl der Grosse was dissolved in 1806. ...read more.
There is no discussion that germany or brazil is the best football nation on the planet, whoever says otherwise is terribly biased. Yet I give the first place to germany for having the most worldcup finals and beeing the most consistent team in the world, besides their split after WW2, besides that germany is a lot smaller than brazil (but a lot richer). Therefore I choose germany as nr-1 and brazil 2-and although its hard to really judge who's better. Greetings from the netherlands
Most world cup finals in the history of the sport. 4 world cup semifinals in a row 2002-2014. Highest world cup scorer of all time: Miroslav Klose. They have made every world cup except two: the first one in 1930 and 1950 because they were banned for what they did in World War II. They also gave the worst defeat to Brazil in Brazil's history (tied with Uruguay 6-0 Brazil September 18, 1920). They also have the best defender of all time (Franz Beckenbauer) and one of the twenty-five best goalkeepers of all time (Manuel Neuer)(He's ranked number 8 by bleacher report. They have also won the most UEFA European Championships (tied with Spain with 3).
With the exception of the first WC in 1930 and the 1950 WC from which they were banned, Germany have participated in all 18 of the remaining World Cup tournaments. In addition to this they have made it to the the semifinal a record 13 times in 18 tries for a ridiculous 72.2% of their appearances. This is 2 more times (11) than Brazil have managed in more tries (20 tries, 55%). They have taken top three on a record 12 occasions (66.7%), made it to the final a record 8 times (44.4%), and won the World Title 4 times (22.2%), second only to Brazil (5 titles 25%). In addition to this, Germany have won the European Championship 3 times, taken second 3 times, and made it to the semifinals in 8 out of all 14 European Championships (21.4% 1st, 21.4% 2nd, 57.1% Semifinalist). They are without a doubt the most consistently superb football nation in the entire world and an especially phenomenal tournament team.
Germany is the most consistent team in the world. Brazil was great but look at them now! They were crushed in the World Cup by Germany. Germany might not have a Ronaldo or maradonna or Messi but they have solid players in every position. Brazil, Italy, Spain, Argentina etc all have good players but they do have some holes in some positions. Besides we do have the greatest goalkeeper in the world and ever to live. When it comes to our players we have a strong squad that can play fantasticly and all are the masters of passing. Italy is never consistent and rely too much on older players, Spain isn't a contender because they have won it once and just now are becoming a considerable force, Argentina is a joke when it comes to competition because of their massive gap when it comes to player quality! They have Messi as a striker then a random 19 year old who is playing his first game playing behind him! Netherlands is the only team that I truly respect. They also make it to the semi finals ...more
3
Argentina

Argentina, officially the Argentine Republic, is a federal republic located in southeastern South America.
The best football team in the history of football, Argentina is the champion of champion country. No other country is like Argentina, it deserve to be in 1ST place. They have everything to be the best, all the player from Argentina is a Legend. And Argentina had got the two best player in the planet "MESSI" and "MARADONA", this two are the only best player in the planet. It's not matter how many time they won the world cups the main thing is that how they are playing and they are playing the best. Argentina is the home of football, from there all the legendary footballer has came. So Argentina is the GOD gifted country and it still remained the best, no matter in what ranking they are. Argentina was always better than Brazil and Germany and is better till date and in future also remained like this...
This is way off... it seems people are only focusing on world cup titles... Argentina and France are the only nations to have won every major competition at senior level. Argentina has 2 world cups, 14 Copa Americas (South American championships) two Olympic gold medals and a FIFA confederations cup...making them the nation with the most titles at a senior level behind Uruguay with 19 official titles, the reason I don't rank them 1st is they never won gold at the olympics. Titles are titles, tournaments are tournaments... how can Brazil be 1st if they are 3 in the South American titles behind Uruguay and Argentina? Also... you guys have nations solely on players...not enough to rank eg... Portugal, never won anything. my humble ranking would be 1st Argentina, 2nd Uruguay (remember Uruguay wears 4 stars on their shirts, they won the equivalent to the world cup before it was established twice making them 4 time winners), third Brazil, fourth Germany, fifth Italy.
Argentina gets third for sure only 2 world cups not very consistent. Just because you have great players doesn't meant you have the greatest team. You may have had a better starting 11 than Germany but Germany practically had enough talent for 2 starting 11's they beat you because of better tactics smarter players plus they're just a better soccer nation. Germany play as a team not individuals lik Argentina. Germany will always beat Argentina when it matters just be happy you're third lol
Few people have actually told me (out of envy I suppose) that Argentina isn't actually really good at football. If Argentina isn't good, how do we get so far in the World Cup? We play against countries that are amazing at football, yet we still defeat them. We have so many great players, including Messi.

FYI, just because Argentina and Brazil are serious rivals in football, does not mean we hate each other all the time. I have Brazilian friends, and they are awesome.
FYI, just because
4
Italy

Italy, in italian Repubblica Italiana, is a unitary parliamentary republic in Europe. ...read more.
Clear 2nd Best of all time. Brazil is 1, Italy 2, Germany 3. Italy has had some of the greatest players ever to grace the pitch. Our defense is crazy good, and we have some good attackers as well, ex. Baggio, Vieri, Zola, Del Piero, etc. Italy has had 4 World Cups, 2 finals, and 1 third place which is a testament to their greatness. Italy has a dominant record against Germany in international football, 15 - 8. Argentina has a few 1 time wonders, Maradona and Messi, but no one else. Very inconsistent, and only 2 World Cups won. Italy should definitely be #2 here.
Italy is second only to Brazil. With 4 world cups and 2 finals, they belong at #2. Italy has produced great players such as Baggio, Maldini, Buffon, Baresi, Gattuso, Cannavaro, Zola, Del Piero, Pirlo, etc. Not sure why Germany is 2nd, according to wikipedia the overall score is 15 - 8, which is pretty decisive. The staunch Italian defense has served them well and Italy definitely should be #2 on this list.
Brazil, Germany, Argentina AND Italy. Those are your Big Four. Not sure how Spain is above Italy; no disrespect to Spain who have been outstanding the last eight years but their legacy (excluding Liga) is nowhere near Italy historically who have been a power since the 1930s. One has to be mighty impressed by Italy's national team and domestic achievements. They also have produced some of the greatest managers and players in history. Look at any list of greatest players - Italians measure up nicely against Brazilians. Never mind how many great Argentinians and Brazilians footballers/coaches have Italian blood too! Tactically, few countries measure up and they have been quite influential at different points. They also produce unique players with interesting styles like Totti, Pirlo, Baresi, Baggio, Rivera etc.
Forza Azzurri! The Azzurri are the 2nd greatest! 4 time world cup champions of which the first two came back to back (34 & 38). We've always owned Germany so I don't understand how they are ranked above us. Also we have 4 cups to their 3, so Germany can't compare. Brazil (currently) is numero uno. They have 5 world cups of which two of those came from beating Italia in the Championship game. Can't really dispute that. Even though our head to head numbers are very close, Brazil beat us when it mattered the most so I have to give them the nod for first. I will say this, Italy has to wake up, 2 world cups in a row not being able to get out of the group stages is inexcusable and unacceptable. Favorite Italians: Paolo Rossi, Fabio Cannavaro, Mauro Camoranesi, Gianluigi Buffon, Mario Balotelli & Andrea Pirlo.
5
Spain

Spain, officially the Kingdom of Spain, is a sovereign state largely located on the Iberian Peninsula in southwestern Europe, with archipelagos in the Atlantic Ocean and Mediterranean Sea, and several small territories on and near the north African coast.
Spain should be the best soccer nation the world because they've got like the t players ever such as: Iniesta, Ramos, David Silva, Xavi, Pedro, Xabi Alonso etc. Now I know Spain have only won 1 tittle in the world cup but they are better than any team. Just you watch them.
Not only does Spain have the best teams such as real madrid and Barcelona, but also, its national team has the best players from the best teams. Moreover, in the past years Spain has won almost every tournament it has participated in, like the world cup, and the eurocup.
Spain is home to some of the greatest modern and older players in history. Whether or not they actually place in the world cup, their players are responsible for the wins of most other countries.
Spain is a very strong team although it only won 1 time in the world cup and deserves to win more than brazil,but is the best team in europe with Germany that is also a strong team. Spain must be 1st with Germany.
6
Netherlands

Far and away, Holland is the best soccer nation through the decades to have never won a World Cup. Whoever said Portugal was is sorely mistaken lol.
One of the smallest nations in the world and yet produced a ridiculous amount of all star players.
Their orange legion fans are known around the globe for their fair play and good spirit even among their oponents who they can sing and dance with.
Its also the country with the world worste luck when it comes to winning the cup.
They were close many times! And always lost it in the end.
But every nation respect their vision of footbal and always fear the dutch lions when they enter the field.

Produces one of the most entertaining footbal to watch with their attacking formations and quick ball circulations.
They should be higher up the rankings if you ask me
You can say what you want about Dutch football but for such a small nation, the passion for football is as great, if not greater, than Brazil. Football lovers will agree regard,ess of nation.

You won't see many boring matches, they have their own unique playstyle and it's an absolute joy to watch them play, whether they win that piece of precious metal or not.

Many great names and football moments got their roots in the Netherlands. Whatever the world may throw at them, the Dutch will surely persevere and keep popping up in international football!
3 time World Cup finalist: 1974, 1978 and 2010. They almost made it to the final in 1998 and gave the French a worn out Brazilian Team in the final. Best Dutch team ever may have been the 1990 team (could have become world champion) but they didn't get far because of huge internal troubles with their coach. The Dutch have not only introduced Total Football and produced great players... by laying the foundations for FC Barcelona's greatness, Dutch Football is the basis of Spanish soccer successes... o irony 2010. Great football nation... even greater given its small to medium-size.
7
France

France, officially the French Republic, is a sovereign state comprising territory in western Europe and several overseas regions and territories. The European part of France, called metropolitan France, extends from the Mediterranean Sea to the English Channel and the North Sea, and from the Rhine to ...read more.
France at #7? Current World champions, 2 time world cup winner and 2 time European champions. Have beaten all the teams ahead on this list in recent tournaments, except for Germany. Should be #3 or #4 at worst. Top 10 - Germany, Brazil, Italy, France, Argentina, Spain, Belgium, Portugal, Croatia, Uruguay
France should definitely be in the top 5. I like to think that any football tournament before the 70s should not really count because back then, only a few nations competed and the organization was awful, giving the teams that cared the most the best chance (Italy, england, Uruguay, Brazil... ) France used to be horrible because they really did not care, and as a result not many people give them a change. However, if you look at their modern performance, they are definitely one of the greatest football nations ever. Euro 1984 winners, 1998 world cup winners, euro 2000 winners, confederation cup winners 2001 and 2003, world cup finalists in 2006 (which they frankly should have won)... I would honestly that France's 1998 through 2001 team was the second best team in the history of football, second only to Spain's current team. Of course, Brazil dominated in the earlier part of the 20th century, but if you look at the competition back then, it really is not saying much. Now, with all the ...more
France is arguably in the Top 5. 2 of the greatest players of all time in Platini and Zidane, and 2 WC finals reached. French team of the 1980s was one of the greatest teams to never win the World Cup and they've also won the EC twice.
Since the last 20 years :
- 1998 world cup winner
- 2000 euro winner
- 2006 world cup finale
- 2016 euro finale
- 2018 world cup winner

How can France be behind Netherlands and even Spain?
8
England

England, previously the Kingdom of England, is a constituent country of the United Kingdom along with Scotland, Wales and Northern Ireland. ...read more.
OK. We made the sport we should have won the world cup in 1986 we had great team but went out in the semis to a maradona handball. In 1990 as we lost to germany on pens but dominated the game. Also 2018 as the ref was biased. that's 4 as we actually won in 1966. We will win in 2022 though as we will have Kane Sterling Rashford Sancho
Henderson Trent Maguire alli winks and mount.
If there was something to REPLACE penalty shootouts, england would have won 2 more world cups at least. Great older players like Shearer, Liniker, Beckham, Owen and the legendary Bobby Moore. Plus some great nowadays players like Rooney, Sterling, Welbeck, Sturridge, Well, the now internationally retired Gerrard, and he may get VERY heavily criticised for reasons I have no idea of, heskey. Ye, Heskey was a TANK of a player. Its just the teamwork needs improving. LOOK HOW WELL THEY HAVE DONE IN THE QUALIFICATION! Its just really annoying how they mess up in the actual thing. But I hope this raises the English hopes. If only penalty shootouts didn't exist...
Ha, England, the history of football, the reason why we all are here talking about this very the subject, the reason FIFA, leagues and Neymar Ronaldo Messi Pele Maradona all became who they are. Not only this, but teams like Leicester and Spurs both are filled with English players some are there best: Deli Alli, Kane Dier, Vardy those teams have GREAT youth scouting and training and since they are English clubs we can be expecting many future English stars. And of course, my final point was the World Cup England won but it was a special cup because of how well England smashed the other teams, not even with some of their best ever players so how well do you think they did in the other cups with those legendary players!
they will win the world cup so many times in the future. They have Sancho, Alexander Arnold, Mount and many others. They also created the sport and have reached more semi finals than anyone. They even have the worlds richest clubs like Man U, Tottenham, Liverpool, Chelsea, Man City and Arsenal.
9
Portugal

Portugal (est.1152), officially the Portuguese Republic, is a country located mostly on the Iberian Peninsula in southwestern Europe. It is the westernmost country of mainland Europe, bordered to the west and south by the Atlantic Ocean and to the north and east by Spain. Its territory also includes ...read more.
It would actually go like:
Round 1
Portugal over Spain

Japan over Eq. Guinea

England over France

Sweden over Uruguay

Brazil over United States

Denmark over Germany

Poland over Italy

South Korea over North Korea

Round 2
Portugal over Japan

England over Sweden

Brazil over Denmark

Poland over South Korea

SemiFinals
Portugal over England

Brazil over Poland

Finals

Brazil over Portugal
Heres a short summary of the next world cup tournament:
ROUND 1

Portugal over Spain
Italy over Denmark
France over Croatia
England over The Netherlands
USA over Equatorial Guinea
Sweden over China
Mexico over Germany
Uruguay over Brazil

ROUND 2
Portugal over Italy
France over England
Sweden over USA
Uruguay over Mexico

SEMIFINALS
Portugal over France
Uruguay over Sweden

FINALS
Portugal over Uruguay

Lets face it, the only reason these guys haven´t won a world cup is because Germany is better. And now Germany stinks.
Country with the best football players ever: Cristiano Ronaldo, Eusebio. Portugal is the current European Champion but also is one of the best teams in the European Champions League: 1st place in 2016, 3rd place in 2012, 2nd place in 2004, 3rd place in 2000, etc. Definitely one of the best soccer teams in HISTORIY. Also 4th place at the 2006 world cup and 3rd place at the 1966 world cup with Eusebio being the best player of the competition.
Let's take population size into consideration. Portugal has only 10 million people, but currently has two world-class trainers, in the premier league as well as Cristiano Ronaldo possibly the best player in the world, and a host of other world-class and premier-league players (Meirelles, Postiga, Pauleta, etc.. ).
10
Uruguay

Uruguay, officially the Eastern Republic of Uruguay, is a country in the southeastern region of South America.
Uruguay honestly everybody puts Uruguay number 10 because lots of people think "oh Uruguay is a suckish team" but no 15 copa Americas and not just that Uruguay is the smallest country in South America and the popularity is 3.5 million compare with England popularity 63.5 and they get players like Rooney and hart but Uruguay gets players like franchescoli Forlan Suarez Cavani or Godin. All good players but look Uruguay 3.5 million people but always get good players and Uruguay has 2 world cups and England had 1 miserable sad World Cup and has more popularity than Uruguay and not just that England also invented football! Why do they put Uruguay 10 in FIFA ranking and England ahead of them honestly no sense just no sense
This is a nation where the sport defines their identity, with a state the size of Washington and a population of only 3 million, they have won the World Cup twice, more than Spain, France, Netherlands, and England. The Copa America 15 times, no other country has more. They produce quality superstar footballers like Cavani, Godin, Forlan, and Suarez. The only reason they're not in the top 4 or 5 is blatant ignorance and national pride for lesser countries.
You can argue that Brazil, Germany, Italy, and Argentina can be ranked higher but to put them below Mexico, Portugal and France is just not right. 4 World Titles, 15 Continental titles and the 1980 Gold Cup played between past World Cup winners. All this from a population of 3.5 million people. That's the equvalent of a neighbourhood in Buenos Aires or Mexico City. Per capita this little country reigns supreme and punches way past it's weight.
There's no world where France, Spain, England, Portugal or the Netherlands are better teams than Uruguay. Even not considering its population (That you should, but, who cares? ), Uruguay has arguably the most dramatic win in history (1950), it has 2 World Cups, and 15 Copas Americas. Also, is the most winning team in history. France, Spain, England, Portugal and The Netherlands can't even compete with that.
The Contenders
11
United States

The United States of America, or the U.S.A. for short, is a federal republic composed of 50 states, 48 of them are contiguous states. There are two other states, Alaska and Hawaii, which are north and south of the contiguous states, respectively. The United States declared its independence from the ...read more.
Okay, I may have voted for Italy and commented for them (the comment that talks about Andrea Pirlo and Gianluigi Buffon being 30 something), but I am American and I think that the US is a rising star in the futbol, football, fussball, soccer universe. Wait a few years, and the Empire (star wars reference laugh out loud) won't be the only thing striking back.
America is growing with soccer skill and soccer fans. As soccer is becoming more popular in America we are getting better as a country. America is capable of a lot in the soccer World. Watch Out Europe America has Talent
Lol.. the US at 12 is a joke. Let's be real. They have 1 player playing in the best leagues on earth. African nations can at least claim 2 some 3. Sweden, Turkey, Poland, and Wales produce better footballers
Even though America always enters the World Cup it isn't capable of playing challenging teams such as Algeria,Egypt,and Tunisia even after what they have faced. It's obvious that these countries are much more superior.
12
North Korea

The Democratic People's Republic of Korea, also known as North Korea, is a country in Eastern Asia. Its capital is Pyongyang. It is currently ruled by the dictator Kim Jong-Un, after inheriting the title from his father, Kim Jong-Il, who in turn inherited it from his father, Kim Il-Sung. ...read more.
Supreme Leader live and breathe football. All nations inferior to glorious king of football. He have won 2000 world cups so far. All other countries are run by little girls.
North korea has the best team in everything and that's a fact. Glory to the greatest leader
North Korea has Lionel Messi and Cristiano Ronaldo which means they are by far the best
Kim Jung Ill is #1 and always will be

FIFA, more like Kim Jung Ill #1fa
13
Colombia

Colombia, officially the Republic of Colombia, is a country situated in the northwest of South America, bordered to the northwest by Panama; to the east by Venezuela and Brazil; to the south by Ecuador and Peru; and it shares maritime limits with Costa Rica, Nicaragua, Honduras, Jamaica, Dominican Republic ...read more.
Colombia is a really good team they deserve to be higher up. Plus it is unfair because when someone thinks soccer they think of Brazil or Argentina, Colombia is a good new team and they deserve more attention
The whole country lives and breathes soccer! Although they've only won once, they are currently #3 in the world! They definitely deserve a spot here.
They were 5th in the World Cup Venezuela didn't even qualify and we were 2nd in the qualification table.
Colombia could beat Brazil without neymar. But thanks to James who scored two goal against Uruguay. GOOO James!
14
Chile

Chile, officially the Republic of Chile, is a South American country occupying a long, narrow strip of land between the Andes to the east and the Pacific Ocean to the west.
Chile plays one of the best soccer than any other team in the world. How is Colombia ahead of Chile? Please stick to making empanadas. Only a couple years ago you were last in qualifying and now you guys think you can play. Win a copa america vs Argentina and then you can speak. You lose 2-1 vs Brazil. We tie 1-1 and lose in penalties. You guys don't have the same level of play as Chile.
Chile has the most attendees per capita to international matches, while playing at home.
Chile had the whole Brazil team praying during the penalties, in their home, in the knockout!

Alexis-Arsenal
Vidal-Juventus
Bravo- Barcelona
Vargas-Napoli
Isla-Juventus
Medel-Sevilla

Hosted in the 62', 3rd place though

Canada, Pakistan, US, better than Chile? Are you serious? Lmao
How many cups you have Chile? you are so disgusting people! you have won just once in all your history to Argentina and you think you play good soccer. Think how many times Argentina beat you and didn't say anything. This is the main difference between having a mature and a loser attitude.
Yeah sure, Canada, us, Pakistan are way better than Chile. They are higher because they are wasting their time in this page rather than being playing outisde
15
New Zealand

New Zealand is an island country in the southwestern Pacific Ocean. ...read more.
Drew with Italy, Slovakia and Paraguay in World Cup 2010. Only unbeaten team in the World Cup.
Keep doing your est and work hard you can accomplish anything not just soccer.
I am from New Zealand and they got the advantage from rugby
Have you ever heard of New Zealand even doing anything no
16
Belgium

Belgium, officially the Kingdom of Belgium, is a country in Western Europe bordered by France, the Netherlands, Germany and Luxembourg. A small and densely populated country, it covers an area of 30,528 square kilometers (11,787 square miles) and has a population of more than 11 million.
They have some good players and that's all. They are as their country: grey, boring and no panache. Better than the Netherlands, France etc? During the qualifications for the last 3 qualifications they played dwarf countries, they celebrated victories over Andorra as were it Germany. Last world cup: Belgium ended what, 5th or 6th with a star team, Netherlands ended 3rd with mediocre team and the most beautiful goal of the tournament.
Belgium? Nah!
Simply and very undoubtedly best team at this moment. Hope there wil be many years to come being 1st AND I hope they will beat the crap out of France in the Nations finals!
Much better than England, Argentina, Netherlands, Uruguay, Portugal and Italy. Should be number 5, just behind Germany, Brazil, France and Spain
At this moment in time, Belgium is with out doubt a top 10 national team. Lukaku, mirallas, benteke, hazard, dembele, de bruyne, witsel, fellaini, vermaelan, kompany, courtois... Team is absolutely loaded, and they're bound to have young Man you stud Januzai opt to join them.. All young, all class players, bound for great things in coming years
17
Japan
Japan actually has amazing soccer teams, their men's national teams has Kagawa and Honda who are great players. Their women's team also recently won the world cup. They are definitely better than Faeroe Islands and Sudan. Japan should be top 15 or top 20.
Japan is awesome, almost beat Belgium in Russia 2018, Womens WON 2011, Honda, Kagawa, Okazaki and they clearly deserve to be here. But I did not expect them to be this high up.
Not many people is familiar with this but Japan's women's tham won the last World Cup against USA
I love the Japanese team
18
Sudan

They wins only in Football Manager
How is Sudan #19 in the world
They beat the USA in 1966
That was in 1996 not 2015
19
Guatemala

Guatemala, officially the Republic of Guatemala, is a country in Central America bordered by Mexico to the north and west, the Pacific Ocean to the southwest, Belize to the northeast, the Caribbean to the east, Honduras to the east and El Salvador to the southeast.
Yall have a little kid here named will who is from there and he is a and is on jv for highschool
The worst team ever! Worse then Yemen!
Great half back. they have the best player. Sam Burgess
20
San Marino

San Marino, officially the Republic of San Marino, also known as the Most Serene Republic of San Marino, is an enclaved microstate surrounded by Italy, situated on the Italian Peninsula on the northeastern side of the Apennine Mountains.
They qualified for every world cup and won it a record 6 times!
Defeated football powerhouse Liechtenstein 1-0. Enough said.
The best football nation
It's serious list.
21
Faroe Islands

The Faroe Islands, or the Faeroe Islands, is a North Atlantic archipelago located 200 miles north-northwest of the United Kingdom and about halfway between Norway and Iceland - are an autonomous country of the Kingdom of Denmark.
Go down and vote Norway.
They're not allowed to be in the World Cup because they've won it too many times to count and it considered unfair if they qualify
22
Pakistan

Pakistan was established in 1947 and is located in South Asia. Islamabad is the capital city of Pakistan. Karachi, Lahore and Peshawar are other major cities of Pakistan. Urdu and English are official languages of Pakistan. World's second highest peak (K-2) and ninth highest peak (Nanga Parbat) are ...read more.
When Pakistan isn't bombing, they like to look at each other's penises on the field. seems fair... I didn't even know Pakistan even knew what soccer even was
Pakistan street football team impressed the best teams in the world. Pakistan is excellent in football
Pakistan is best sport material exporting country. This should be at top of the list in first 10 countries
Pakistan is a hard working team just like when they won the world cup in cricket
23
New Caledonia
Really this team should be at the bottom
You are way right
Does this country actually exists? wow
24
South Korea

South Korea, officially the Republic of Korea, is a sovereign state in East Asia, constituting the southern part of the Korean Peninsula.
South Korea has made it to the World Cup 9 times, the previous 8 consecutively. South Korea is Asia's most successful soccer nation. Top finish was 4th in 2002 and they beat Poland, Portugal, Italy, Spain, and tied the USA. They have beaten Spain once by penalty kicks, tied 2-2 while down 2-0 with 5 minutes left, have come back from 3-0 against Germant to score 2 goals in 1996. Have beaten Ivory Coast, Scotland, England, won the bronze medal at the London Olympics. Produced the German Bundesliga's legendary goal scorer Cha-Bum Keun (Cha-Boom! ), have had players in Europe for a couple decades now. Their arch rival in Asia is Japan, howeve historically Korea has won overwhelming majority of matches. Problem was that Asian football rarely produced many challenges for South Korea and making it to the world stage was almost a given. Now that Japan and Australia are stepping up their game, and Iran has resurged as a soccer power in Asia, this will only help South Korea and raise the level ...more
South Korea is better than North Korea, u idiots. Son Heung Min, Hwang Ui Jo, Jo Hyun Woo, they beat Germany and was 4th in 2002 World Cup.
South Korea is far from the best but truly is the best in Asia and has proven itself many times that although they aren't always great sportsmen, they are diligent, hard working, hard core players who drive themselves to a huge extent. South Korea has a big soccer future ahead of them, but they have a long way to go before they enter top 10.
South Korea is the best Asian soccer team in Asia, and made many feats that no other Asian countries made, such as 4th place in World Cup, beating many best leagues in the world, and etc. Long live Korea Republic!
25
Costa Rica
Why is it so low on the list. They are amazing. Way better than some of these other teams. Lets go ticos!
It must be under 20 rank...
Costa Ricas great at soccer how r they so low
Let's go coasta let's go
PSearch List