ADT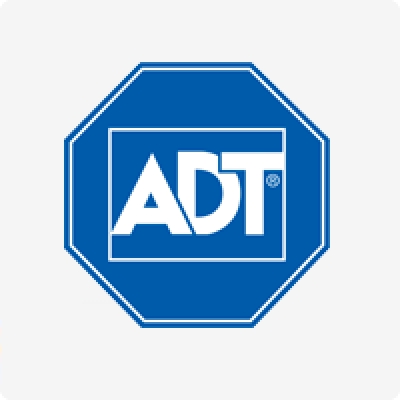 Uploaded by anonymous
Info
ADT is a provider of security and automation solutions for homes and businesses in the United States and Canada. The company is headquartered in Boca Raton, Florida and employs approximately 20,000 people at 300 locations. ...
read more
.
Comments
Top
Popular
Newest
With ten times the clients of any other brand in home security, ADT is the clear market leader when it comes to home security. What does that mean for you? It means that at a second's glance, those looking to gain unlawful entry into your home or business know that an ADT secured property is not one to mess with.

An ADT sticker alone in the window of a home is enough to deter would-be criminals from attempting entry. And that's where the true value of home security lies, it's not about alarms going off that's important, it's preventing action that would cause them to go off that really counts.
ADT is the only company in the US with 6 monitoring centers that back each other up and allow for great response times. Plus, unlike most the other companies they are not a new start up from leadership of prior security companies who went bankrupt because of law suits. ADT has been around for over a hundred years and has the largest network of monitoring and service in the US. Great company!
ADT has been great. We went with the Cell package since neither my wife nor I have a landline. We were pleasantly surprised also when the installation tech told us that all of the components were wireless! We live in an old home so this was fantastic (old walls).
I have had ADT for years and I LOVE thier systems Far better than Brinks, BUT? I LOVE BRINKS monitoring system FAR BETTER than ADT... ADT takes too long to RESPOND compared to Brinks, the PERFECT answer? ADT equipment with BRINKS monitoring service! too BAD I CANT have Both!
Customer for over 20 years with zero problems. Occasionally you get a grumpy customer service person or maybe I was just to sensitive. Love their new Pulse features. Can't wait until it can rev up my car and wife.
I live alone and spent some time researching companies before I decided on a security system. ADT seems to be the most reliable, and I'm impressed with the fact that they are so old! Something like 130 years.
ADT is the largest and the best and uses the latest in tech equipment and their monitoring centers are simply the best. He have been around for over 100 years and help protect Millions of homes and families
Simply the best in the business! Solid performance by equipment and the staff that monitors it all. Quick response when needed and always prompt if the system is alerted.
ADT is truly the best protection system out there new technology with the whole house protection and there Imediate responce fire/police/ems crews this is the best sucirity system
Just like anything else, you get what you pay for. ADT is well worth every penny.
Simply the best.

Before buying Vivant, people need to look them up on the Better Business Bureau site...

It's not pretty...
ADT practice what they preach. If you choose them as your installer, you'll never regret for many years to come.
ADT has been great to inform me on home and business alarm events

Exceptional monitoring, fast response, they (ADT) owns and staffs all of their monitoring stations. Other companies OUTSOURCE the monitoring responsibilities. ADT DOES NOT AND ADT has the most comprehensive monitoring available.
Amazing company never misses an alarm
ADT IS simply the BEST alarm company.
ADT has been fine for me! There has been no problems at all.
Great company, great service!
Excellent Sales and Install team
Give 2 keypads that a better deal