Top Ten Most Intelligent Star Wars Characters
Therandom
The Top Ten
1
Darth Sidious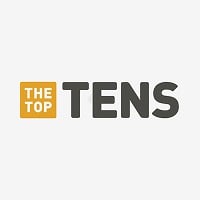 Orchestrated the demise of the Jedi while also pulling the strings in a huge war on BOTH SIDES, and taking over the Senate!
He was controlling the republic and the empire and when the right time came he took both over and ruled the galaxy.
He was able to hide his identity from the Jedi for years. - Therandom
There will be no episode 1-9 if he doesn't exist
V 1 Comment
2
Jar Jar Binks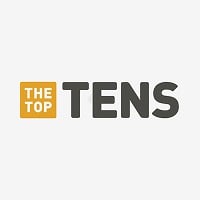 Jar Jar Binks is a fictional character from the Star Wars saga created by George Lucas. A major character in Star Wars: Episode I – The Phantom Menace, he also has a smaller role in Episode II: Attack of the Clones, and a one-line cameo in Episode III: Revenge of the Sith, and the television series ...read more.
Jar Jar Binks is above pretty much everybody when it comes to cunning if you believe in the "Darth Jar Jar" theory. He was able to trick even the most adept of tricksters, such as Palpatine, into doing what he wanted and ultimately removing themselves from his path towards whatever his goal may be. He has such knowledge of the force he can mind control powerful Jedi such as Qui-Gon, and even Palpatine himself. He plays the part of the fool skillfully, and in doing so allows himself to slowly eliminate his enemies and seize power from the shadows. He is the ultimate shadowy manipulator of Star Wars...and the REAL phantom menace.
I believe George Lucas had planned something sinister for Jar Jar Binks, but ultimately backed out of this idea fearing backlash. If Disney doesn't follow through with this idea, it would be a huge missed opportunity to tie all of the trilogies together and redeem the prequels. All of the pieces are already there to set up the biggest plot twist in film history.
Perhaps the most cunning character in the Star Wars universe, Jar-Jar Binks possesses a seemingly omniscient awareness of the world around him - time and time again using his immense intellect to outsmart and outplay his opponents.
Um...excuse me? - Camaro6
V 22 Comments
3
Grand Admiral Thrawn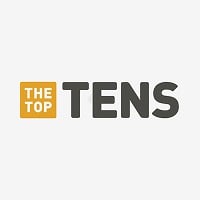 Grand Admiral Thrawn is a Chiss male from the Star Wars universe. He first appeared in Star Wars Heir to the Empire. Thrawn has more recently appeared in Star Wars Rebels, and also has a novel that was released in April 2017, titled Thrawn. In summer of 2018, Thrawn: Alliances will be released, where ...read more.
If you had an idea, Thrawn could thwart it. He was masterful, and even though he knew the Empire was evil, he chose it because it was the best choice. Thrawn was so smart that he didn't even need a backup plan (although I'm sure he always had one) because he already knew what you were going to do.
He nearly defeated the new republic and was very tactical and precise.
Smartest commander
The Chiss ascendency will have its rise!
V 4 Comments
4
Yoda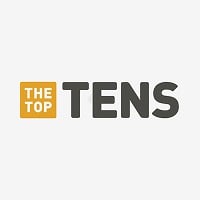 Yoda is a fictional character in the Star Wars space opera franchise created by George Lucas, first appearing in the 1980 film The Empire Strikes Back.
Yoga was really smart. He is considered to be the smartest Jedi. He also decided Luke and made him believe that he wasn't Yoda. - Therandom
Yoda is the smartest but everyone had to go and ruin the list by voting Jar Jar
I hate Jar Jar. Yoda should be 2nd if not 1st.
5
Snoke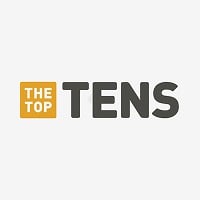 Dude snoke's an idiot! He couldn't even predict that Kylo wasn't going to kill him
6
Grand Moff Tarkin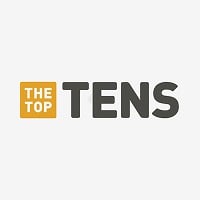 Grand Moff Wilhuff Tarkin is a fictional character in the Star Wars universe. Tarkin was Governor of the Outer Rim territories, and eventually earned the rank of Grand Moff in the Galactic Empire. Tarkin was also in charge of the production of the Death Star. Tarkin is killed when the Death Star is ...read more.
He's a moron why did he decide of all the planets to destroy a very populated and well respected planet what a absolute incompetent commander and why did he destroy scarif base like he killed many imperial troops and officers for no reason he didn't even try to evacuate them, and for what trying to stop the rebels I mean why didn't he try to turn the death star on the rebel base and better yet why wasn't he fired for being a over confident tard?
Another brilliant commander. - EmperorPalpatine
The best military commander.
7
Mace Windu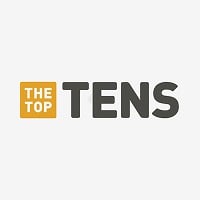 Mace Windu is a fictional character in the Star Wars universe, portrayed by actor Samuel L. Jackson in the prequel films.
He Is
8
Obi-Wan Kenobi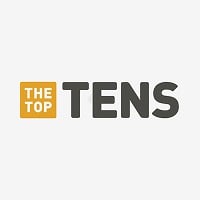 Obi-Wan Kenobi is a fictional character in the Star Wars universe, played by Sir Alec Guinness and Ewan McGregor.
Outsmarted the SMARTEST Sith in the galaxy. Wounded Anakin, and killed maul, though Anakin is better at killing sith since he killed TWO, where Obi-Wan killed one - O0812528
Obi Wan is smart. He was able to outsmart Anakin on Mustafar. - Therandom
9
Padme Amidala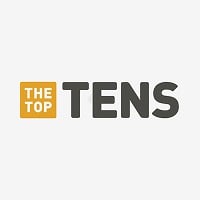 Padmé Amidala is a fictional character in the Star Wars franchise, appearing in the prequel trilogy portrayed by actress Natalie Portman.
Was probably more gifted in intelligence and beauty than any other person maybe except her beautiful daughter but still she was an queen at 14, and an powerful politician who was loved by many simply due to her loving her people of all races which was the reason she made sure everyone had equal rights.
She became an queen as a young adult and helped end the clone wars politically.
She is very good with persuasion. She also could hide he identity as the queen. - Therandom
10
Qui-Gon Jinn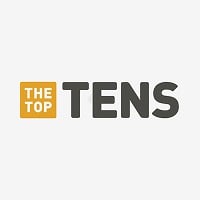 Qui-Gon Jinn is a fictional character in the Star Wars saga, portrayed by Liam Neeson and is one of the main protagonists in the 1999 film Star Wars: Episode I – The Phantom Menace.
First one to become a force ghost and the only one who believed Anakin to be the Chosen One from the start! Should be 2nd in my opinion - JamesNicholls
The Contenders
11 Mother Talzin
12
Leia Organa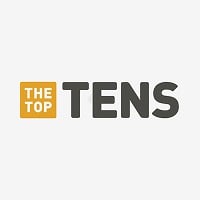 Princess Leia Organa, later known as General Leia Organa, is a fictional character in the Star Wars franchise, portrayed in films by Carrie Fisher.
Sure, Leia may be one of, if not the smartest Star Wars character. She was more intelligent than her friends which is why she was able to destroy Han easy in conversations. However, even though she was intelligent and especially stubborn at times, she still had great love for her husband Han Solo, and her brother Luke Skywalker and would do her best to help them.
She is smart. She just doesn't have a brain as powerful as the rest of these guys. She didn't know she was a Jedi until after return of the Jedi. - Therandom
13
Darth Vader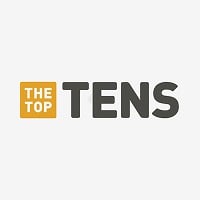 Darth Vader was the original dark lord for Star Wars. Darth Vader ruled with both fear and aggression. Originally Anakin Skywalker a young Jedi who was then seduced by the dark side of the force by Chancellor Palpatine/Darth Sidious. Vader had his limbs cut off by his jedi master Obi-Wan Kenobi leaving ...read more.
As Analin he wasn't though. - Therandom
14
Luke Skywalker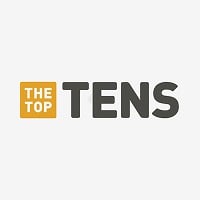 Luke Skywalker is a fictional character appearing as the central protagonist of the original film trilogy, and as a supporting character in the sequel trilogy of the Star Wars universe created by George Lucas.
Luke is smart, mainly in episode 6. He was right, he did redeem Vader. - Therandom
15
Jabba the Hutt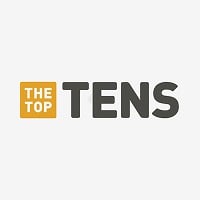 Jabba the Hutt is a character appearing in George Lucas's space opera film saga Star Wars. He is depicted as a large, slug-like alien.
16
Revan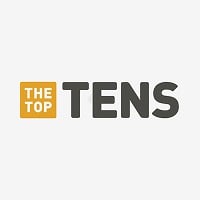 17
Jango Fett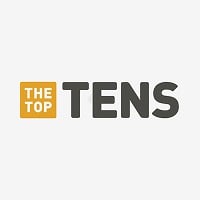 18
Salacious B. Crumb
He is the creator of the entire universe. He controlled Jabba and created the world. Salacious is our master. Should be #1 in my opinion.
He is not smart.
He is stupid. - Camaro6
19
Anakin Skywalker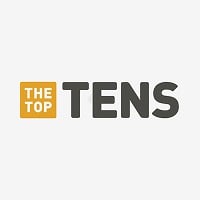 Anakin Skywalker is a fictional character in the Star Wars franchise. He appears in the original trilogy as a main and pivotal antagonist serving the Galactic Empire, while his past as Anakin Skywalker and the story of his corruption are the focus of the prequel trilogy.
He was a child prodigy in the field of engineering. - RockFashionista
He killed two sith and wasn't bad at first. He only joined the dark side to protect padmé. And I also can't see why anakin and darth Vader are both on this list. They're the same person!
20
Count Dooku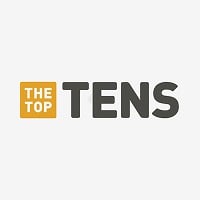 He cloning bounty hunter Jango Fett to create clone army.He make THE CLONE WARS.He is awesome.
21
Darth Maul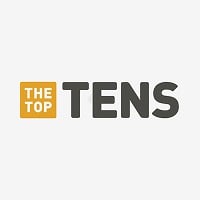 Darth Maul is a fictional character in the science fiction franchise Star Wars. Trained as Darth Sidious's first apprentice, he serves as a Sith Lord and a master of wielding a double-bladed lightsaber. Darth Maul first appeared in Star Wars Episode 1 The Phantom Menace, and has also appeared in The ...read more.
Could have founded The 3d universal mightcentre.
22 Worrt
23
CT-5555
He discovered the inhibitor chip conspiracy and was the first to suspect Krell of being not what he seems. - Camaro6
24
Darth Plagueis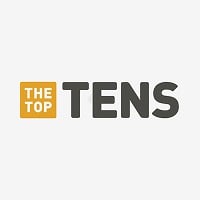 Darth Plagueis is a fictional character from Star Wars. Originally a Muun named Hego Demask, Plagueis trained under Darth Tenebrous. After he murdered Tenebrous, Plagueis, disguised as businessman Hego Demask, mentored a young Palpatine. Palpatine eventually joined Plagueis as his Sith apprentice. Plagueis ...read more.
25
General Grievous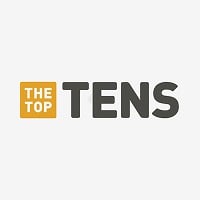 He was The Leader of an entire army and had to organize the Clone Wars aside of Count Dooku
26
Boba Fett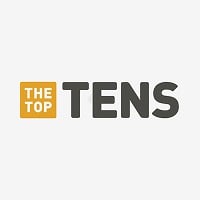 Boba Fett is a fictional character in the Star Wars series. In The Empire Strikes Back and Return of the Jedi, he is a bounty hunter hired by Darth Vader and also employed by Jabba the Hutt.
Smartest Star Wars Character.
27
Admiral Motti
Tall, strong, intelligent, and very handsome. He breezed through the ranks of the Empire quicker than anyone else. He even pointed out Vader for the force being overrated before he was cut off by a pressure on his throat. He got the grip off his neck when Tarkin told Vader to stop
28 IG-88
29 Boss Nass
30 Amilyn Holdo
31 Ric Olie
32
Max Rebo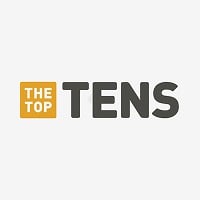 33
Darth Bane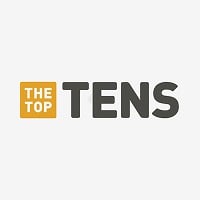 Darth Bane is a legendary Sith from Star Wars. Darth Bane was one of the greatest Sith lords who ever lived in the Star Wars universe. Darth Bane's greatest accomplishment was creating the Rule of Two, making the Sith am secretive order with one master and one apprentice. The apprentice would learn ...read more.
34 Lama Su
35 Lor San Tekka
BAdd New Item
Related Lists

Least Intelligent Star Wars Characters
Most Intelligent Characters from The Amazing World of Gumball

Top Ten Most Intelligent Death Note Characters

Most Intelligent Fictional Male Characters
List Stats
300 votes
35 listings
3 years, 315 days old

Top Remixes (5)

1. Darth Sidious
2. Yoda
3. Mace Windu
htoutlaws2012
1. Darth Sidious
2. Grand Moff Tarkin
3. Grand Admiral Thrawn
PrinceZarbon
1. Darth Sidious
2. Yoda
3. Snoke
iliekpiez
View All 5
Error Reporting
See a factual error in these listings? Report it
here
.