Best KPOP Group Sub-Units
There're so many subunit in much kpop group and each subunit had many different skill and characteristic. Here list of top 10 subunits of kpop group.

The Top Ten

1 TaeTiSeo (SNSD)

Obviously it's TTS. Best physical sales, very stable digitals with a mega hit (Twinkle) for their debut. Please anticipate very probably promotions from them before the year ends!

They have great vocals, and ALMOST flawless discography (keyword: almost. Sorry Holler no one thought you deserved to be the title track). And um, visuals anyone? + They're from the legendary SNSD with an unbeatable legacy as a KPOP group that pioneered the Hallyu wave?

Other subunits are great, but TTS is THE subunit.

Taetiseo is and will always be the best. They have perfect vocal harmonization. Not only their music is awesome, but their members are also the best. Taeyeon is cute, Tiffany is sexy and Seohyun is innocent. They are the perfect combination ever form in our generation.

Twinkle still remains as one of the best bops in KPOP history, and the minialbum is one of the few of its kind where I don't skip any of the songs. It is PERFECTION.

2 SISTAR19 (SISTAR)

SIstar has sexy and cute songs while Sistar 19 have more sexier songs. Hyorin and Bora's voices go so well together. Hyorin's singing and Bora's rapping go great together so they can produce great music.

Although there are only 2 of them in the sub-group, sistar19 can still pull off fantastic songs and dance routines. They are also able to showcase their sexy concept and still do so well. Sistar19 fighting!

The two members compliment each other really well. Hyorin's singing and Bora's rap just goes hand in hand and their songs are always awesome

3 T-ara N4 (T-ara)

4 EXO-K (Exo)

They are so talented and amazing <3 I also love EXO-M so this was a really hard choice but my vote goes to EXO-K. My bias is Park Chanyeol

They are amazing men but I wished that EXO Chinese members get the same treatment as the Korean

5 Super Junior K.R.Y (Super Junior)

K.R.Y is a beautiful mix of three amazing voices! Years of work, efforts, and learning to show skill and experience in every song. Kyuhyun, Ryeowook, and Yesung truly are some of the best voices in all of KPOP

KRY deserve the 1st place. look like Cloud, Sparkyu, and Ryeosomnia haven't found this list! I should share this!

6 AOA Black (AOA)

7 Dasoni

8 Super Junior-H (Super Junior)

9 Orange Caramel (After School)

No doubt as this is the best KPOP sub unit! Catallena was a BIG hit as you can notice their dance practice video is one of the most watched Dance Practice MV in YouTube. Magic Girl is one of their biggest hit too. Bangkok City is so catchy! Shanghai Romance is so cute and the dancing is cute too. Aing is one of my favorite song from them. And their recent song, My Copycat has one of the best concept ever! They always comes up with the best concept.

I love how OC are able to make saccharine cuteness work really well. Their songs are always catchy, with nice and easy to follow dance routines (which must be a relief for the members compared to their much more difficult choreography in AS), and they are all great singers. OC got me into kpop, and will always be my #1 bias.

Just a cautionary note: Orange Caramel's songs are very addictive. There is no antidote of cure; and even if there is, I don't want to be cured.

10 G.D & TOP (Big Bang)

I can't get over that INCREDIBLE gift for my ears! Help! I can't stop listening to their collab!

The Contenders

11 Super Junior-M (Super Junior)

When it comes to singing, the way their voices blend is no joke. Watch any KRY concert and you'll see they are the epitome of live singing. Talent, looks, personality it's hard to beat SJ and all of their sub-groups are definitely deserving of being the best.

Of course Super Junior M! Their songs and dances are so good! ZhouMi who is a member of this sub unit wrote most of their songs! The members are all very talented
and all-rounded artists. So SUPER JUNIOR-M ALL THE WAY! They are the most legendary sub unit. :) they paved the way for kpop in China.

Super junior M have achieve many nominations and awards overseas... No doubt they're the best unit exist in kpop world

12 EXO-CBX

True kings! I still listen to their songs! They don't get old!

Whole package! The multitalented kings!

Vocal kings. Their albums are gold!

13 VIXX LR

Never knew that the combination of Leo & Ravi, out of all the VIXX members, would work so well! Their voices fit so well together that when they released 'Beautiful Liar', I was beyond pleasantly surprised! Can't wait to see what else they will release in the future!

Their voices got so well together with Leo's high vocal range & Ravi's deep voice. It's a perfect combo and their chemistry is amazing. Need another comeback from VIXX LR♡

They have amazing chemistry. I nearly cried in beautiful liar.

14 Trouble Maker (4Minute & Beast)

This duet is unique. It represents the sexy side and the cute side very well. Hyuna is the rapper, and Hyunseung is more comfortable at singing. Their voices have been made to go together.

Trouble Maker is one of the first sub groups I have ever liked with the sexy Hyuna as the rapper and the weird but cute Hyunseung as the singer, they blend together very well!

Trouble maker is the best than all.

15 2Yoon (4Minute)

16 Infinite H (Infinite)

Best sub-unit ever, dongwoo and hoya are amazing on producing together(like they're made for each other), their rapping, dancing and singing is so awesome and it suits their whole subunit!

They are an amazing rapper, dancing machine and good in singing too! They are like super talentend! When you stan talent you stan infinite H

They awesome and their dance is unique and special as expected from the main dancers of infinite. the tune and melody of their songs is catchy and addictive. I think they are an awesome sub unit. their concept is different from infinite.

17 EXO-M (Exo)

EXO M is the best sub-unit...

These boys are talented no matter what but it sucks the Chinese members got mistreatment

18 BTS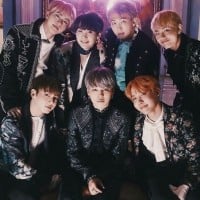 BTS, also known as the Bangtan Boys, is a seven-member South Korean boy band formed in Seoul in 2013. RM is the leader and the other members are V, Jimin, Jin, Suga, J-Hope, and Jungkook
BTS is probably the best kpop group I've ever listened to. Sure there are varies of other groups I love but when it comes to BTS I am in love with the group!
19
BASTARZ (Block B)
I adore your style: unique and exciting.
20
NCT
NCT over all is just a talented group of Men who are all unique and special in their own ways both musically and personally.
21 LOOΠΔ 1/3
22
JJ Project
The mom and dad of got7, I wish they'd do another sub-unit album ~
even if they're in got7 it's not like they're leaving but to see the got7 team with sub-units would be great!
Jb and Jinyoung? Oh I miss these days of JJ Project but I love them as Got7 too
I only starting to get to know them well because I love GOT7 as well
23
NCT DREAM
I was surprised how these boys are really young and debut at a young age
24
CL & Minzy (2NE1)
They're the best, best dance, best rap, best voice, and stay the best!
CL and Minzy are the best. Better than bom and dara.
They deserve to be #1!
25 uBeat (U-Kiss)
PSearch List