Top 10 Best Female K-Pop Rappers From Groups
Let's set aside the popularity and focus on their rapping skills without their group... who the best?

The Top Ten

1 CL / Lee Chae Rin - 2NE1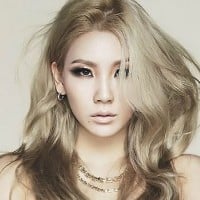 I just saw her in the Seattle concert and her stage presence, the BOMB! She just kept on jumping and singing and rapping for an hour and a half with only taking breaks to change or actually take a breath. Her rapping was actually LIVE, so hmm...about 100% better than the SNSD girls who don't sing live. She's so pretty and I don't know why people say she is so ugly, I personally think she is tied with park bom and minzy in 2ne1, sandara is always first for me. Her stage presence, amazing I have to address this once more, and then she is amazing at rapping...baddest female sound familiar?
KEKEKEKEKEKE...don't deny it...she's the best...
CL is definitely the best female rapper in Kpop, having so much charisma on stage, and I can tell she really puts all of her soul in rapping. Known as the baddest female in Seoul, she can pull off different concepts when rapping, sometimes sweet and soft and other times really powerful and strong. She is fierce and brave, not afraid to show off her talents. She might not be the prettiest, but she definitely isn't shy and always rocks the stage with her brilliant rapping.
No offense but Amber can't rap, it's just because she looks like a boy that people think she's a good rapper. Maybe she is in the top 10 but she is in no way #2, she should be further back.

Anyway CL is the Baddest Female and the best k-pop female rapper there is. Hence why her latest single is almost 100% rap, which is very rare in the k-pop industry.
Its OBVIOUSLY CL is the greatest rapper of Korean history, she is badass and sexy at the same time, and kind of cute. Furthermore she is the BEST leader of all, she knows pretty well each one of 2NE1 members and she is always there for them. She is THE BADDEST FEMALE
#Not bad meaning bad but bad meaning good you know
2
Miryo - Brown Eyed Girls
How is nasty ass CL and "I couldn't rap to save my life" Amber number one & number 2? Obviously queen miryo should be number 1... I'm disgusted.
As for someone biased towards Amber and CL, even I'll say they are nowhere near Miryo. A true rapper can rap on the spot.
I mean, CL's got swag but no female idol rapper can beat Miryo's flow. She's better than most male idol rappers as well.
She can freestyle rap better than any other female idol rapper. That alone should make her no1 on the list
3
Amber Josephine Liu - f(x)
I believe Amber is the best rapper out of the girl group, it's unique and on beat, and actually rapping not just like those that just speak really fast. Look at her recent solo song "shake that brass" you'll see how good her rapping is, and she's improving more. And another fact is that, She actually passed her audition through singing not rapping skills, but was positioned as the rapper, she had 2 yrs trainee period and her rapping skills are awesome, maybe she had hidden talent. She's also multi talented, she not only can rap, but can sing, dance, play piano/guitar/drum etc, write/compose music plus her personality is really good, so down to earth, yes she is kind of tom boyish but that's part of her charm (but she does have her girly and shy side too). F (x) is my favourite/only kpop girl group I like because of their unique charm.
Amber is absolutely fantastic! Unfortunately, many of the raps she is given are not true raps, but if you are lucky enough to hear her truly rap, you will understand just how amazing she is. She switches between Korean and English often in her raps, and with great ease. Besides her rapping skills, Amber can also sing beautifully and she has such a unique image!
She is awesome in chu (one of f (x)'s song) she was rapping English one moment when she suddenly changed to Korean isn't that awesome I mean who can do that her English is good I know she is half American but what about her Korean, she speaks that well too!
Amber is the hottest female rapper. Sometimes I forget that she is a female. I don't think that someone can be like her. Her rapping skills are amazing and her vocals also.
I really like her boyish image, but I would really like to see her in a dress. Even it is only for one time.
4
LE- EXID
Her background as a underground rapper shows everything you need to see. I am not a EXID fan/stan but I don't think there's anyone who can say bad things about LE's rapping skills. She is so damn good.
Being the "baddest" does not equate to being a great rapper and songwriter. LE has the complete package, she even made songs to other artists that became a hit. Just from her backgound in underground rap to her lyricist activities, LE is considered one of the top female rappers in kpop.
Sexy yet fierce! This girl really knows how to rap. I don't understand how Bora is higher then LE. LE has her uniqie style and her rapping is impressive. And I think that Bora sings, not raps.
LE carries a different charisma from the rest of the rappers here. She creates her own raps too. That's the difference. If there was an female idol version of SMTM, LE wins.
5
Moonbyul - Mamamoo
Not only is she perfect at rapping but she has a very stable singing voice too. She even writes her raps in every song of MAMAMOO and I think she's very good at making raps whether it be a ballad song, hip hop or any genre.
Her raps are always unique and her voice is nice to listen to. Her rapping is not like common idol rapping ( talking on beat..? For the lack of a better explanation)She's one off the best and deserves more recognition.
She deserves to be on the top. Her rap style is really unique and she has an amazing stage presence, delivery and flow! She's also the ultimate girl crush.
Why so low? She sounds perfect, raps very fast without any problem and also her English is very good.
6
Yeon Soyeon - (G)I-DLE
Best female rapper in KPOP right now... Jennie and Lisa can't compare to her because she actually writes her raps and it actually has more meaning and depth. She can beat both in a diss rap battle. She has swag and the charisma
Her name is Jeon Soyeon and yes she's the best rapper.
She actually puts emotion into her raps!
Jeon Soyeon is amazing
7
Kim Yubin - Wonder Girls
Eh hem! Are you kidding me? Out of this list Yubin deserves to be AT LEAST in third! Tiffany Hwang definitely can't RAP!
All I know is Yubin is better than Cl and Tiffany can't rap and Tiffany is on the list because of her delusional.
Ugh. Why no 7 only? She's way better than tiffany! Yubin even writes mostly her rap parts.
: She is the best female rapper ever! Yubin desereves to be in the top list along CL and Amber. She's powerful rapper!
8
Tiffany Hwang - Girls' Generation / SNSD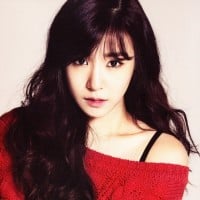 Stephanie Young Hwang, known professionally as Tiffany, Tiffany Hwang or Tiffany Young, is an American singer.
Tiffany is indeed the best rapper in SNSD, not just in English but also Korean. Her husky voice really suits her rapping style that makes the song more into the beat and beautiful to hear as well.
Tiffany can actually rap well. She has a nice voice that makes her rapping really good, not just in Korean but also in English. She is not just good at it, she can sing very well too.
Tiffany is the pseudo rapper of the group but she is amazing rapper.
She suits more in rapping style rather than sweet voice...
Dude, I don't think she is a good rapper at all. I think hyoyeon is better than her. We've never seen Tiffany REALLY rap.
9
Bora / Yoon Bo Ra - Sistar
I like the way Bora raps. It's fun and cheerful, it has a hip hop feel but not too much. She's not your typical rapper, she has her own style and trademark. Whenever you hear rap, you know it's Bora.
I really love the way she raps.. When I hear her rap I felt like I want to be like her... Also Bora has a unique skill in dancing and that talent is what I also love about her
Bora is not good guys. I see some of these pics are a matter of favoritism popularity and image and looks maybe even? As opposed to actual rapping.
I love her rap skills. She can also sing and dance, but I think her rapping is the best out of the three. She manages to be sexy and cute when she raps in "Gone Not Around Any Longer" and "Loving U".
10
Eunjung - T-ara
Beautiful and in addition to singing high notes, is also an amazing rapper! Especially when she covered TOP's rap
Run hung is the best female rapper of all time.
Eunjung is better than hwayoung...
Eunjung your so amazing
The Contenders
11
Yoon Mi-rae - The Movement
Tasha is by far the best female rapper in Korea, because she's a true and great rapper in general. Put her together with her husband, Tiger JK, and with Bizzy, and you've got some incredible music. CL and Miryo are both great rappers, but Tasha seriously outshines them all
I don't care if she's not a K-Pop idol. She can still kick all these silly little idol's asses regardless.
She's not a K-Pop idol nor is she in a group... But if she was, oh yeah number 1 no doubt.
She's the best of the best in rapping in Korea. She's not an idol but she's my one and true queen
12
Kwon Yuri - Girls' Generation / SNSD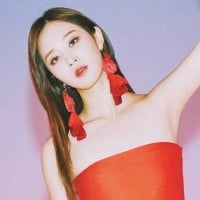 Kwon Yu-ri, better known by the mononym Yuri, is a South Korean singer and actress. She debuted as a member of girl group Girls' Generation in August 2007.
Woah! Yuri should be higher than Sooyoung. Haha, Not bashing Sooyoung but her voice is just refreshing. Not like Yuri.. Yuri has a sexy voice that's why she matches her rap.
Yuri is one of the BEST dancer in SNSD. She's next to Hyoyeon. But she can also do Rap. Bacause she has a deep, seductive voice, matching her Rap. Yuri is better than Sooyoung.
She raps well, good voice for rapping. Her voice doesn't really suit her well but I like her smooth rapping.
Her voice is so good. Her rapping is smooth and clear. The best rapper in SNSD.
13
SooYoung - Girls' Generation / SNSD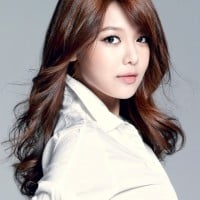 Choi Soo-young (born February 10, 1990), better known by the mononym Sooyoung, is a South Korean singer and actress. She was a part of the short-lived Korean-Japanese singing duo, Route θ, during 2002 in Japan. After returning to South Korea in 2004, Sooyoung eventually became a member of girl group ...read more.
Yeah she's definitely the best rapper in SNSD followed by Hyoyeon and YoonA/Yu Ri. I don't know why Tiffany's so far up. I LOVE her but she's not good at all. YoonA's much better and I'm nt even a fan of YoonA. That being said, Tiff couldn't even do YoonA's rap in IGAB. She's a singer, NOT a rapper.
Sooyoung is a good rapper! She has sexy voice. I love it!
Sooyoung is a of the best rappers in snsd.
She is really beautiful
14
Minzy - 2NE1
I think minzy should be top 10 no lie... like I'm sorry but there are some girls who can't rap well higher than minzy... I swear some people are high on this list just cause they're popular not cause their skills...-.
Wow this girl really is underrated. Better than all snsd, t-ara, kara and 4minute 'rappers' combined. Not hating, but let's be real
15
Hyuna - 4Minute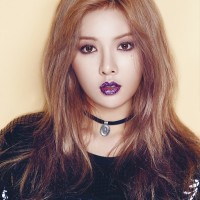 Kim Hyuna, better known by the mononym Hyuna, stylized as HyunA, is a South Korean singer, dancer, songwriter and model.
Her performance of "superstar" was amazing!
Hyuna is a great rapper
Wow wae? She is No. 7 only
The best, hands down.
16
Hwayoung - T-ARA
Her rap was honestly one of the most gripping, iconic and overall best things that happened to T-ara. Good rapper. Truthfully the only real one in her group. Main Rapper position and promotion well deserved.
Best rapper! Hwayoung is amazing seriously miss her): besides that one of the best looking in the group (: wish she also got some singing parts though.
Love the way she stares!
17
Lisa - BLACKPINK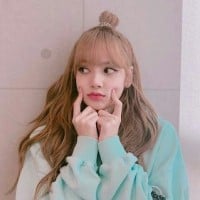 She's one of the two best rappers in BLACKPINK. In my opinion she's the best in BLACKPINK. We can describe her as the best female rapper that ever formed in YG after CL.
She is popular for being a skilled rapper and an incredibly talented dancer.

Her rapping & dancing skills are no joke.
When she starts rapping it flows like water and so does her dance moves.
Also, she's so gorgeous and she's the face of BLACKPINK.
It's not surprise as she's from YG and she and Jennie are following their mom CL's footpath
Lisa's rap flow is hella crazy I mean she's not the main rapper but I think Yg really did a good job for giving her this role. She's killin' every bars she spit.
She has perfect flow and I always enjoy her verses more than Jennie's. Jennie is a queen but Lisa takes the crown for best rapper.
Lisa is the QUEEN of rapping. She has millions of international fans, and I'm SHOOKETH that she isn't on the top 10 at least! Her personality is so sweet, but her image is so awesome.
18
Jia / Meng Jia - Miss A
Miss A! The best of all!
Singing? Haa! Fei and Suzy are here, a great combination because their powerful vocals, watch their 'Blankly' it will surely touch your heart, full of emotions!

Dancing? Of course, the kkab queen is here, Min! What will you expect to her?

Rapping? Tss, no need to worry, Jia is here! Pure chinese, but when she raps I assure you ="P

Acting? Ey, all of them can act! No need to question it! Miss A the best! :) JJANG!
Jia can rap too! She's better than Tiffany!
Totally favorite. Rapper.. Best ever!
Jia jia jia is the best
19
Jennie - BLACKPINK
Jennie is best rapper...
1.Expression: Jennie is just a awesome rapper and her expression is mind-blowing... She gave her best.. And expression is most greatest part of rap.

2.carisma: Jennie is carismatic rapper mostly... Her carisma is actually made with another level... Jennie is full with carisma... Carisma is the part of rap..

3.Vocal : Jennie's vocal... Literally made with fire her vocal though... Just most strongest one... Offs.. Her vocal is much unique and made for rapping... She has most unique vocal... Her strong vocal give expression..

4.Felling: jennie always give full feeling with rap.. Her body movement is most unique in this matter.. Her slow rap hit another level.. Sometimes she rap as smooth as cool...

5.Pronounciation: she is literally one of the best main rapper.. Her every pronounceation is unique...for a rapper it is best matter.. And her every pronounciation is awesome..

6.Fast rap :One of the best fastest rapper offs... ...more
The new rap queen! Her flow is crazy smooth, she can do both powerful and laid back rap
She is a better rapper than Lisa without a doubt.
Jennie is better than Lisa to be honest.
20
Yoona - Girls' Generation / SNSD
Yoona's rapping is very great, cool, fierce and very amazing. I love her rap. She is fantastic.
Yoona is multitalented, beautiful and smart!. She is my favorite rapper, dancer, singer, actress, model and mc.
Yoona's rap is so cool. Very good rapper.
Yoona is the best rapper in snsd!
21 Hyomin - T-Ara
22
Hyoyeon - Girls' Generation / SNSD
I love Hyoyeon so much. She is my favorite member of SNSD. I don't think their songs would be complete without her unique voice and rapping skills. She is a great dancer, singer, rapper and all around beautiful person. She is really funny as well and so sweet to the people around her. Hyoyeon is one of the prettiest girls in KPop and I love her so much! Queen Hyo and SNSD fighting!
This poll isn't accurate, Hyoyeon is a better rapper compared to Yuri or Yoona, she has a big voice that makes her rap parts cool and amazing she can easily rap the rap parts that is really fast. She has nice voice too, she just doesn't sow it much because Dancing is her passion.
Hyoyeon has a nice voice that really fit her rapping skills. Also, the huskiness of her voice is very good to hear. She is definitely good in dancing as well.
Hyo is good at dancing, VERY good...

Maybe she can't sing while dacing, but she's a great singer, have heard her voice and it's amazing, has a strong voice and very unique..
23
Zinger / Jung Hana - Secret
I think Hana alias Zinger must be on the top 3 because we can't even know how good rapper she is! She's a queen seriously, her rap isn't a joke! She didn't show a lot of her skills now but she's definitely one of the best 3 female rapper!

Amber, Hyuna, Bora are a joke compared to Zinger/Hana.
A good rapper you all should listen to her rap. I thought that her group were not rapping group but I listen to poison. I like her strong rapping.
I don't think many people realize Zinger's addicting rapping skills and her charming looks. She's almost perfect
Look at her rapping in "poison" I don't know why she and the other members from secret do not get much attention! They r like awesome! The can turn sexy at times, bubbly and cool too!
24
Yezi - Fiestar
Yezi is my favourite female rapper. Her English rapping is so good. She has speed and accuracy.
Yezi in my opinon BEST kpop rapper ever. She can rap at 10x the speed of anyone else and can memorize verses on verses of English raps. Better watch out Yezi coming for everyone.
Yezi is the best rapper she is better than cl and the others!
The best kpop rapper of all time. She checks all the requirements of a great rapper and is a natural badass. Number one
25
Shin Jimin - AOA
She's awesome she can rap correctly even though she's sleeping...
Her voice is so unique
What?! Why is she on here?
PSearch List