Top Ten Fastest Growing Social Media Apps
Social media's become so popular & addicting & new apps have been growing so fast they've become popular in almost no time. Here are the fastest growing social media apps of all time. Past & present.

The Top Ten

1 Tiktok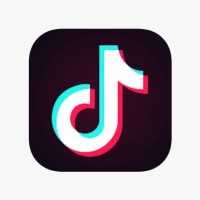 Tik Tok on the app the growing won't stop. TikTok was once known as Musical.ly invented in 2016 & has been modified in 2018 to become what it is now. It garnered a whopping 104 million downloads in 2018 making it the most downloaded IOS app of that time. In the 1st 200 days it got 100 million users, with more than 1 billion videos viewed every day, making it the most downloaded mobile app in Thailand & other countries. It mixes the elements of Musical.ly & Vine (R.I.P. Vine) with lipsyncing videos & songs along with looping videos, where Vine had 6 second looping videos, TikTok has 15 second looping videos. It even grew the biggest hashtag #Edutok at a whopping 37 billion views & the fastest growing hashtag #riseandshine by Kylie Jenner growing 1 billion views in just a week. With it being so addicting, TikTok became the most addicting & installed features to cut time by users for safety & health reasons. TikTok stands out as the fastest growing social media app of all time with over ...more
I despise TikTok! Only the animal ones I adore! YouTube is way better!
awesome, nice app. People also post funny things, makes me laugh
IT DEPENDS ON THE ALGORITHM...

or maybe tiktok just hates you
2
Instagram

Instagram has been known to be a place where you post photos & videos & communicate. It's known for being a place where you take selfies & communicate with others. You can edit posts & even direct message along with share messages to multiple people & even share a feature called stories. In 2018 after Snapchat made a huge downgrade that made it lose popularity, Instagram took over & even beforehand tried to become the next Snapchat with its own stories & chat. It's beaten Snapchat & grew faster than any other social media app until TikTok. Yet it's also home to the fastest growing account in followers/subscribers, to Jennifer Aniston (from Friends) who gained a whopping ~8.6 million followers in just 1 day (24 hours) & now has more than twice that, ~18 million followers, in just 16 days, which was the fastest time to do so, all after taking a selfie with the cast of Friends & making it her 1st post, in a seemingly impossible move, More popular than David Dobrik became on YouTube in ...more - SamanthaRosie
One that I personally still use - Bammer73
Still better than TikTok - RoseWeasley
3
Facebook

Facebook is a corporation and an online social networking service headquartered in Menlo Park, California, in the United States.
Facebook is the #1 social media app in the world in popularity & features. It was founded by Mark Zuckerberg (who was the world's youngest billionaire until Kylie Jenner at 21) & was claimed to have ~2.3 billion users & it costs $55.88 billion dollars, beating out eBay & meets up in its price with Amazon & Google. It has features like the traditional posting along with direct messaging & chat. It even includes live videos such as Facebook Live & even lets you edit posts. Now however even when a post is deleted others may have copied it beforehand. A blueprint. Facebook has many features at a bigger number than any other app. It even became MySpace's arch nemesis & became the biggest social media app in the world. It has had its share of ups & downs, with messages & posts involving fighting & stalking. Yet stalking has become a problem & especially fighting. Thankfully there's a block feature & also a hide tab to protect its users from further harm. With all its users & revenue it's ...more
Not really a surprise. It's almost always been the most popular app of all time. It has over 5 billion downloads.
4
YouTube

YouTube is a global video-sharing website headquartered in San Bruno, California, United States. The service was created by three former PayPal employees in February 2005. In November 2006, it was bought by Google for US$1.65 billion.
YouTube has grown into among the most popular websites in the world, with over 600 hours of videos uploaded every minute & a whopping 1 billion per day. It consists of videos along with tutorials, skits, movie trailers and documentaries &/or web series. It was launched on Valentine's Day 2005 & remained to this day for 14 4/5 years. It has many genres & formats, such as comedy, gaming, makeup & even vlogging. Vlogs are video blogs & have become extremely popular (though notorious for motion sickness from handheld camera work). It has grown into the #1 video-sharing website in the world & has almost all kinds of videos to see. Now some videos are age restricted & not suitable for those under 18. It was once the fastest growing website of all time. It used to be the greatest until late 2014 when good videos started to come to an end, replaced with garbage videos such as stupid drama & even boring & sometimes inappropriate stuff. Eventually they decided to hire Susan Wojciki & remove the ...more
I Wish It Could Stay, How Is Tiktok Any Better
Again, makes sense.
5
Snapchat
Snapchat is a video messaging website where you take photos & 10 second videos called snaps & send them to other users. There are even stories & you can share them to others. Snapchat's usually notorious for blurry, shaky & short videos though grew popular really quickly, surpassing Twitter in daily number of users at 1 point. It has become popular & many celebrities used it. The most popular & followed user was Kylie Jenner. It was fast growing & popular until 2018 when they changed the layout making it harder to find snaps & friends, therefore many users left, including Kylie Jenner & lost its popularity like MySpace. - SamanthaRosie
Ugh - Bammer73
6
Twitter

Twitter is an online news and social networking service where users post and interact with messages, "tweets," restricted to 140 characters.
Twitter is a social media app where you post short messages known as tweets. It was founded by Jack Dorsey & the original character limit was 140 though eventually doubled to 280. It has become the #1 app for political discussions. The 1st tweet was posted by Jack Dorsey "

just setting up my twttr". The most followed user is Barack Obama, at ~109 million followers, beating Katy Perry & the most liked tweet is from Barack Obama. Twitter has gained a bad reputation for getting rid of Vine (an app that had 6 second looping videos) & hiding certain tweets along with suspending many users. It doesn't have video chat & you can't edit tweets, leading to people repeatedly posting & spamming. It has had its good days & bad days.
I quit a few months ago
7
WhatsApp
WHAT'S APP like the name says, it's a messaging app where you sent messages to others & talk. It was invented by Brian Acton. The co-founder and CEO Jan Koum announced he would be leaving the company & replaced by Chris Daniels. In May 2019, WhatsApp was attacked by hackers who installed
spyware on a number of victims' smartphones. The hack, allegedly developed by Israeli surveillance technology firm NSO Group, injected malware onto WhatsApp users' phones via a remote-exploit bug in the app's Voice over IP calling functions. A Wired report noted the attack was able to inject malware via calls to the targeted phone, even if the user did not answer the call. On October 29, WhatsApp filed a lawsuit against NSO Group in a San Francisco court, claiming that the alleged cyberattack violated US laws including the Computer Fraud and Abuse Act (CFAA). According to WhatsApp, the exploit "targeted at least 100 human-rights defenders, journalists and other members of civil society" among a ...more - SamanthaRosie
8
Spotify

Spotify is a music website known where you listen to songs. It has surpassed Pandora for popularity in musical websites. You can stream countless songs & add them to playlists. You can connect to others & share their songs & even add them to your work. The most songs with over 900M unfortunately goes to Justin Bieber, who's the main antagonist of music today. Music isn't good anymore nowadays but Spotify has you listen to all songs including the good ones. It's grown the fastest for a website solely relying on music. - SamanthaRosie
9
Tumblr

Tumblr is a microblogging and social networking website founded by David Karp in 2007, and owned by Oath Inc.
Tumblr was popular & you would post photos & videos & even chat with other users including celebrities. You can make blogs & even follow other people's blogs. Videos were posted as vlogs & became really popular. Eventually Verizon sold it & it fell to the bottom.
I love this
10
MySpace